Please welcome Patrick Brigham to the Mystery November Tour with his book Abduction: An Angel Over Rimini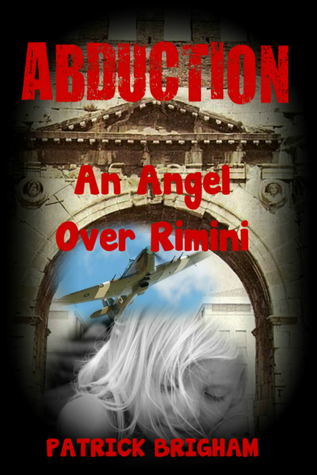 Where is your hometown?
I was borne on a small farm near Reading in Berkshire UK. My mother was a widow and she brought up her two unruly children single handed with the aid of a small market garden, loads of chicken, ducks and a nanny goat.
How long have you been writing?
I was given the unenviable task of editing my college magazine, which I discovered was quite compelling and from there onwards whenever anyone wanted me to write anything, I did so with relish. Although, it did not become a serious option until the late 80s, when unemployment reared its ugly head and I had more time on my hands.
What is your favorite sub-genre of mystery?
I like a little romance with my crime and in Abduction: An Angel over Rimini, DCI Mike Lambert, having experienced the indignities of an acrimonious divorce, he meets Countess Beatrix in Italy, who he believes might be a future companion. Whilst he is in Italy, he also finds out about his own father's wartime exploits in Italy and a skeleton in the cupboard. What kind of sub-genre would you call that?
Where is Abduction: An Angel Over Rimini set?
In Italy on the Adriatic coast. Most of my stories involve travelling, and this is no exception and DCI Lambert – recently appointed to Europol the pan European police force – goes to Rimini to reopen a case involving the kidnapping of a little English girl called Penelope Scratchford.
Who has been abducted?
Penelope has disappeared from a smart Italian campsite, under the noses of her parents, who left to the whims of the Italian Civil Police – who point the finger of blame at her parents – are accused of murder.
Introduce us to Detective Chief Inspector Mike Lambert
DCI Mike Lambert is a thoughtful old school detective who previously was a senior British Army officer. On retirement from the army, he has worked his way up through the ranks of the London Metropolitan Police force and is a senior detective with Thames Valley Police in Reading. Having become disenchanted with his job in Reading – mainly due to to his divorce – he is seconded to Europol. They are established in the Hague of Holland.
Where else in Europe does the mystery trail lead our Chief Inspector?
The trail leads him into Greece, where he discovers organized people trafficking and illegal immigration across the River Evros from Turkey to Greece and also Bulgaria. With the help of certain members of the Orthodox Church in Greece and the Greek border police in Orestiada he finds new clues, which lead him to a crooked lawyer in Sofia.
Tell us about Europol and its differences from other agencies.
Europol is the unsung hero of the EU, serves all the national, European police forces, pays for and provides additional policemen to fight international crime and rarely takes any credit for it.
Tell us what you are working on at the moment.
I am working very hard at promoting the three books which I have written during the last eighteen months. My first book was about useless diplomats plus a murder, the second was about arms dealing, plus a murder and my third book is about child abduction and a murder. I thought it was about time that someone tried to murder DCI Mike Lambert himself – for a change – but I wonder why, and who it might be?
Where can readers find out more about you?
All my information is on my website www.patrickbrigham.co.uk in which you can also find information about my Twitter, Facebook and Blog accounts
Abduction: An Angel Over Rimini, find a copy here from Amazon.co.uk or Amazon.com