What authors are saying about Rosie Amber's Review Team:
'I rely on Rosie's review team for honest and thoughtful reviews. I know they love reading and the reviews they post express both that love and their opinions of my (and other writers') novels. Long may they continue. Their support has been invaluable.'  Carol Hedges, author of Victorian murder mysteries and YA
'As well as introducing me to talented authors in other genres, I'm grateful to Rosie's review team for helping raise awareness of my books to new readers.'  Tony Riches, Amazon best-selling historical fiction author.
'Without doubt the best book review service I've used. Always a quick turnaround, always honest reviews, and as an author you can't ask for more than that.'  Dylan J. Morgan, author of horror, Sci-Fi, dystopian and post apocalyptic fiction.
'Rosie Amber and her team of reviewers/bloggers are professional, dedicated and fair minded. As an author, I know that I will receive a fair critique of my novels from them. I am happy to use them as go-to reviewers for any new novel I publish. I am also happy to recommend them to other authors.'  Lizzie Lamb, author of romantic comedies
'Rosie's team bring authors and readers together in the nicest possible way.  Reviewers who care about books – what more can an author ask for?  David Ahern, mystery author
"Smaller authors don't have the same publicity budget as the big publishers and it is a struggle to reach potential readers. Rosie and her team provide an invaluable service not only with providing good quality revews but also with sharing those review on social media to reach a larger audience." Diane Febry thriller author
Book Review Team Booklist
Below will be a list of books team members can request for review. Please read and write a review for any chosen book within a month of receipt. Reviews should be posted on at least 2 sites, these can be your own blogs, Amazon, Goodreads, Smashwords etc.  Plus a copy of the review should be e-mailed to me and I will post it here on my blog with full recognition going to the reviewer.  I shall endeavour to keep this page as up to date as possible and match book requests to reviewers on a first come first served basis.
Members of the book review team and authors are spread across the world and it's time zones so a little patience may be required at times.
All books will be in e-formats.
Team members should contact me via my e-mail to request their choice of book/ books and FORMAT. I will pass on their request to the author. Do check spam and contact me if you think you haven't received your book after a reasonable 48 hour wait.
Once you've written your book review please send a copy to me via e-mail and also tell me where you will be posting the review. I will post the review on my blog as soon as is reasonably possible with full credit to the reviewer. Please provide a link to your blog if you intend posting the review there as I will pass this on to the authors.
New Book review Team members are always welcome, please make initial contact via the Book Review Team Tab at the top of the blog.
Twitter Hashtag #RBRT
The Book List
How to get a Mobi or PDF file onto your Kindle
1. Each kindle has it's own e-mail address which is NOT your private e-mail.
2. To find yours, go to your Amazon account. Under the heading "Hello…" click on the drop down menu and go to "Manage your devices"
3. Click on "Your devices" in the new window and it should show your kindle and on the bottom of the screen, quite small, is an email address. You can edit this and make it more personal. Ok make a note of this e-mail address.
4. Go to your personal e-mails and add your kindle e-mail as a new contact.
5.  When you are sent a Mobi or PDF book file by an author, save it to your computer. (Don't open it, just save it)
6. Next compose an e-mail to your kindle. In the subject heading write the word "convert" (without the speech marks)
7. Leave the body of the e-mail completely blank, and attach the mobi or PDF file (only do one at a time) and press "Send"
8. In a few minutes the file should appear on your kindle, make sure your wi-fi is on. If it doesn't turn up in 3-4 mins. Switch off your kindle, then switch back on. Be patient.
9. Newer kindles like Fire and Paperweight should also accept e-pub files in this way.
10. Occasionally a file won't load and you get an e-mail message from kindle, I ask the author for a file in a different format if this happens.
Nailbiters by M.K Williams (209 pages)
In the wake of a recent invasion, Dora, a scared, strong human is searching for safety as the human population is systematically hunted down and tagged. On a deserted stretch of road, her run comes to an end and she is captured and catapulted into a world of vicious bargains and survivalism. Follow her journey from freedom to servitude and addiction and back again as she learns what the alien invaders are after and why no one can stop biting their nails. Nailbiters will engulf you in the early post-apocalyptic world of alien occupation and make you question what it really does mean to be human.
Genre: Post Apocalyptic Thriller
Format: Mobi or e-pub
The World Behind Us by Thomas Trang (131 pages)
Ray Ranglin thought he was done with The Corporation, but it turns out they weren't done with him. 
So when his old boss makes him an offer he can't refuse, Ranglin finds himself in Paris for the art heist of the century. 
Last century, that is. 
This is the Paris of smoky jazz clubs and black market politics, a city where people move in the shadows of German occupation. 
This is the story of time-travelling thieves, assassins who quietly shaped the course of history, and the CIA agents hot on their trail. 
This is . . .The World Behind Us.
Genre: Crime /heist SciFi twist
Format: Mobi
A Shiny Coin For Carol Prentice by Mark Barry
"I swore that I would never go home, but in the end, I had no choice. I had to confront what happened. And them too. It was going be icky. And totally scary."
Carol Prentice left Wheatley Fields to attend university in Manchester and not once did she return in four years. Her beloved father visited her whenever he could, but then he passed away and it was up to her to sort his affairs. 
She could have done this from a distance, but a woman can run to the far corners of the earth, but, in the end, she can never escape herself
She had to come home: There was no other choice.
Taking a job at a bookshop for the duration, she befriends Steve – an older man who looks like a wizard and who knows everything in the world. 
Carol quickly encounters the demons that forced her to leave in the first place – including Toby, the raffish local villain, with whom she shares the most horrifying of secrets and whose very existence means evil and mayhem for everyone around. Especially the lovable Steve. 
Carol finds herself in the middle of a war between the two men: 
A war which can only have one victor. Soon, she wishes she had never come home. But by then it was too late. Much too late.
Genre: Psychological Thriller
Format: Mobi
This Parody of Death by William Savage Book #3 Ashmole Fox series (232 pages)
Eighteenth-century Norwich bookseller and dandy, Ashmole Foxe, is asked by the local bellringers to look into the death of their Tower Captain, who has been found in the ringing chamber with his throat cut. Since the victim had a foul temper, as well as being a notorious miser, killjoy and recluse, there's no shortage of suspects. Yet with everyone lying about themselves and their relationships with the dead man, Foxe knows it will take even more cunning than usual to dig out the truth. When, on top of all that, he discovers nothing about the victim is what it seems, he realises he must dig into the man's past as well as his present. Can he ever separate truth from pretence and the genuine from the fake?  

On the track of the killer, Foxe encounters many of his city's 18th-century inhabitants along the way, including a sharp young whore, several frightened tradesmen, a reclusive miser, an unlucky attorney, a desperate Ship's Mate and a woman who gets the better of him nearly every time they meet. Bit by bit, Mr Foxe reveals a tale of greed, bitter family strife and unexpected love. A tale that ended in the church tower in an explosion of anger and death.
Genre: Georgian Mystery
Format: Mobi or epub
Scarborough Fair by Margarita Morris – Book #1 of a series (271 pages)
1899: Seeking sanctuary in the seaside resort of Scarborough, Alice discovers she is not safe from her fiancé's jealous clutches. She jumps at the chance to run away with a man she truly loves, but when a plot to help Alice escape goes dreadfully wrong, she finds herself in terrible danger.
2016: Forced to spend the summer in Scarborough with her mother and grandmother, Rose doesn't think her holiday is going to be much fun. Especially when she's almost killed by a Ferrari driver on the first day. Things start to look up when she meets Dan and he asks her to go to the fair with him. But Dan's father is mixed up with a criminal gang and Rose and Dan find themselves drawn into a life and death situation.
For both Alice and Rose, the fun of Scarborough Fair soon turns into the nightmare of a Victorian lunatic asylum. They must both escape if they are going to survive.
Genre: YA HistFic Suspense romance
Format: Mobi or e-pub
Henry by Tony Riches – Book #3 Tudor Trilogy (318 pages)
Bosworth 1485: After victory against King Richard III, Henry Tudor becomes King of England. Rebels and pretenders plot to seize his throne. The barons resent his plans to curb their power and he wonders who he can trust. He hopes to unite Lancaster and York through marriage to the beautiful Elizabeth of York. 
With help from his mother, Lady Margaret Beaufort, he learns to keep a fragile peace. He chooses a Spanish Princess, Catherine of Aragon, as a wife for his son Prince Arthur. His daughters will marry the King of Scotland and the son of the Emperor of Rome. It seems his prayers are answered, then disaster strikes and Henry must ensure the future of the Tudors. 
Genre: Tudor Historical Fiction
Format: Mobi
Brutal Silence by Margaret Dardess
Alex Harrington's genteel southern world shatters when two strangers drag her from a tourist bus while she's on vacation in Mexico City. She wakes on a grit-covered cement floor, head throbbing, looking up into the terrified faces of a dozen women and the brutal world of human trafficking.
A champion runner, Alex escapes and returns to run her free clinic in North Carolina, haunted by the faces of the women she was unable to save. When a battered woman seeks refuge at her clinic, only to die moments later, Alex learns that human traffickers don't only exist in Mexico. They are operating even in her home town, targeting her, and she has no idea why.
Alex wants answers, but when the trail leads back to those she loves the most, she finds that sometimes it's the most innocent and ordinary places that hide the most terrible secrets.
Genre: Thriller
Format: Mobi
Aversion by Kenechi Udogu (Book #1 Mentalist series) 133 pages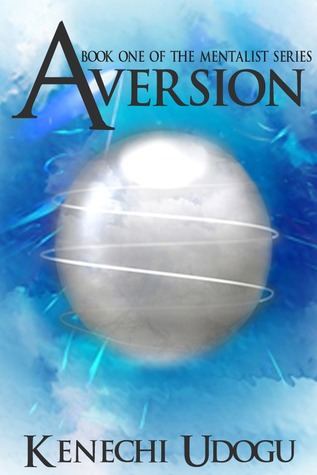 For Gemma Green's first time, things should have been straightforward. Find your subject, hold their gaze and push a thought into their head to save them from future disaster – Aversion complete. A pretty simple process given that the subject was to have no recollection of the experience. But Russ Tanner doesn't seem to want to forget. In fact the more she tries to avoid him, the more he pushes to get to know her. Gemma knows she has a problem but is she facing the side effects of a failed Aversion or has the school's tennis champ really fallen for her?
Genre: YA Paranormal Romance
Format: Mobi
The Curse Of Arundel Hall by J. New (256 Pages)
One ghost, one murder, one hundred years apart. But are they connected? 
Ella has discovered a secret room in The Yellow Cottage, but with it comes a ghost. Who was she? And how did she die? Ella needs to find the answers before either of them can find peace. But suddenly things take a nasty turn for the worse. 
Ella Bridges has been living on Linhay Island for several months but still hasn't discovered the identity of her ghostly guest. Deciding to research the history of her cottage for clues she finds it is connected to Arundel Hall, the large Manor House on the bluff, and when an invitation to dinner arrives realises it is the perfect opportunity to discover more. 
However the evening takes a shocking turn when one of their party is murdered. Is The Curse of Arundel Hall once again rearing its ugly head, or is there a simpler explanation? 
Ella suddenly finds herself involved in two mysteries at once, and again joins forces with Scotland Yard's Police Commissioner to try and catch a killer. But will they succeed? (Book #2 in series but also a stand alone read)
Genre: Cosy English setting Mystery
Format: Mobi or e-pub
Ronald Laing: The rise and fall and rise of a Radical Psychiatrist by David Boyle (118 pages)
This book's publication coincides with the UK release of the film 'Mad to be Normal' starring David Tennant on

6th April

.  The film focuses on a small part of RD Laing's life at the height of his fame in the 1
960s and 70s. The
 book tells the full story of the life of this fascinating man in the context of the rapidly changing world of that time.
R. D. Laing took the world by storm with his ideas about madness, families and people's need for authenticity. At the height of his fame he could fill stadiums like Bob Dylan, and often did so. Then he fell from grace, flung out of the medical profession. But despite this, his influence is still everywhere – but largely unnoticed and unremarked.  This book tells the remarkable human story of his life and his struggles, first with the authorities as a psychiatrist in the army and then a series of mental hospitals, and sets it in the vivid context of the psychedelic 1960s and 70s.  
It looks at what we can still learn from Laing today – he still has an unexpectedly potent message.
Beers, Blokes and Burritos by Jo Blakeley (261 pages)
Cath Brown is an ordinary twenty-something who is fed-up with her job, eats and drinks too much, and continually falls for unsuitable men. Even though she knows she should quit them all, she can't. Being cruelly dumped on her birthday is the final straw so she abandons her life in London and flies off to Mexico for a year's adventure.
As her journey begins Cath receives mysterious emails from a stranger who knows too much about her to be a coincidence. The Bliss Expert promises to reveal Ten Steps to Bliss, which will give her everything she has always wanted: purpose, love, hope and happiness.  Will Cath follow the advice and change her life?
Join Cath in her wayward travels as she explores new lands, new blokes and opportunities to unleash her inner self.  Can she finally stop repeating the same patterns and find true love and happiness?
You too can change your life. Follow the Ten Steps to Bliss with Cath and discover the powerful effects they can have to find your own bliss and become the best version of yourself.
Genre: Women's "self-help" fiction
Format: Mobi
Wheels of Wisdom: Life Lessons for the Restless Spirit by Tim Bishop (264 pages)
Looking for adventure?
After three tours totaling over 10,000 miles, Tim and Debbie Bishop have discovered wisdom and truth from the seat of a bicycle. In Wheels of Wisdom, the authors share the life lessons they learned on the open road.
When you're looking for enlightenment, you can find it almost anywhere, be it from watching two herons saunter across a Florida road, pedaling to a dead-end in a Kentucky tobacco field, or observing eagles flying overhead in Montana. In each lesson of this book, you'll find practical insights, inspiration, and encouragement—along with personal reflection questions that will help you:
– Adopt the right mind-set
– Conquer fear, worry, and inaction
– Overcome obstacles
– Relish life's journey
Certain principles are universal whether you are bicycling across America or chasing your own lifelong dream.
You may be continuing your education, connecting with new people, looking to change jobs, or simply wondering about your future. Wherever you are in life, Wheels of Wisdom will give you a fresh perspective and new motivation for your own adventure. Not only will you encounter meaningful truth as you travel vicariously to new places and meet new people, you'll also experience some genuine "God moments" and have some fun on the way.
So, pack up your dreams and passions and come along for the ride. It's time to learn on the open road!
Genre: Non Fiction
Format: Mobi
The Red Cobra by Rob Sinclair (ARC)
Carl Logan dedicated nearly twenty years of his life to the Joint Intelligence Agency. Now living in a secret location, under the new identify of James Ryker, he wants nothing more than to be left alone, the chance to start a new life away from chaos, violence, destruction and deceit. It's not long, however, before Ryker's short-lived idle is destroyed when he is tracked down by Peter Winter, his ex-boss at the JIA. Winter brings with him news of the murder of a woman in Spain, Kim Walker, whose fingerprints match those of one of Ryker's former adversaries who's been missing presumed dead for years – an infamous female assassin known as the Red Cobra. A cyberattack at the JIA led to the Red Cobra's profile being compromised, and Winter believes JIA agents may now be at risk too, Ryker included. But Ryker knew the elusive Red Cobra better than anyone, and when he sees the grisly pictures of Kim Walker's corpse, he has news for Winter – she isn't the assassin at all … So just who is the mystery dead woman? And where is the real Red Cobra?
Genre: Thriller
Format: Mobi
A Bed Of Brambles by Sam Russell (350 pages)
"This was never going to be a conventional love story. No bed of roses. Proud, passionate and wilful, Hettie and Alexander are alike in so many ways. That has to be a good thing, doesn't it? Or it could be a disaster…both carry scars, and old wounds have a habit of causing new hurt.
Physical attraction draws them together. Hearts and minds can be thorny. One thing is certain, together or apart their lives will move on. Alexander and Hettie's clashes of spirit will only be part of the story.
Second chances. New beginnings. The opportunity to make things right. Or to make the same mistakes all over again. Unless fate takes the future out of your hands…"
Genre: Contemporary English romance
Format: Mobi,or  epub
Clay Tongue by Nicholas Conley (52 pages)
From the author of the award-winning Pale Highway and the radio play Something in the Nothing comes a short fantasy of love, shyness, and the secrets of human communication. 
Katie Mirowitz is a small little girl with an even smaller little voice. She possesses a deep love for her grandfather, who suffers from aphasia after a bad stroke cuts loose the part of his brain that processes verbal language. When Katie uncovers a miraculous secret inside the pages of her grandfather's old journal, as well as an ancient key, she goes out into the woods in search of answers — hoping to uncover a mythical being that, if it exists, may just have the ability to grant wishes. 
Genre: Fantasy
Format: Mobi
A Taste Of His Own Medicine by Linda Fawke(254 pages)
How long can the desire for revenge last?
Kate Shaw, a successful pharmacist, goes to a thirty-year reunion at her old university and uses the weekend to settle some old scores. Her main target is her ex-lover, Jonathan. She decides to scar him for life as he scarred her. Her bizarre plan works but he shocks her with his strange, unwanted reaction.
What is the unexpected link between Jonathan and Kate's husband?
What is the significance of the 'Love Bite' photograph?
What hold does Jonathan have over Kate?
Revenge is never simple.
A darkly humorous story of love, lust, loss and vengeance.
Genre: Women's Fiction
Format: Mobi or E-pub
Letters Never Meant To Be Read by Marc D Crepeaux (146 pages)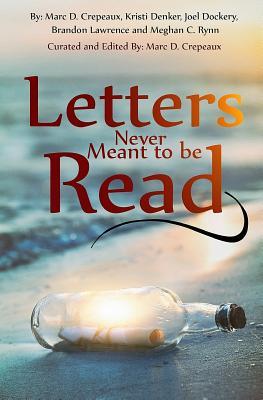 Have you ever wanted to write a letter to that guy or gal you brushed up against on the train? How about that lost love or the friend that did you wrong? The family member who never really saw you? The teacher or boss who declined to see your worth? What about the person you wished you had thanked? Letters that the writers had no intention of ever sending, this collection of salty rants and unspoken melodies has been curated for the entire world to marvel upon. This book offers a hard glimpse into the perspective and time of the letter writer. If you do have any letters of your own, send them, signed or anonymous. Correspondence will always be considered for the next collection. We dare you..
Genre: Letters
Format: Mobi
More Things In Heaven and Earth by E.A Comiskey (295 pages)
For years, Simone Fitzgerald has battled to live a normal life, despite the multitude of voices she constantly hears.
It seems she's succeeding, until an angel appears and asks her to embrace her gifts and stand as a prophet.
When demon forces mobilize the creatures of legend against mankind, and the wrath of The Creator burns hot against creation, is one mom strong enough to embrace the light and bring peace to the universe, or will she be crushed under the weight of the burden she's been asked to bear?
Genre: Spiritual Fantasy
Format: Gifted kindle copy from Amazon.com
Letters To Eloise by Emily Williams (293 pages)
When post-graduate student Flora falls unexpectedly pregnant during her final year studies she hits a huge predicament; continue a recent affair with her handsome but mysterious lecturer who dazzles her with love letters taken from the ancient tale of 'Abelard and Heloise', or chase after the past with her estranged first love?
But will either man be there to support her during the turmoil ahead?
'Banish me, therefore, for ever from your heart', Abelard to Heloise.
Letters to Eloise is the heart wrenching debut epistolary novel by Emily Williams; a love story of misunderstandings, loss, and betrayal but ultimately the incredible bond between mother and child.
Genre: Contemporary Fiction
Format: Mobi
Fractured Memories by Emily Page (140 pages)
n 2009, Emily Page's father was diagnosed at the age of 65 with frontotemporal dementia, a form of dementia that strikes earlier and progresses more quickly than Alzheimer's, and for which there is no treatment to slow the progression of the disease. Being so young, Page hadn't had much experience with dementia, but she began documenting, in writing and art, her family's heartbreaking and hilarious experiences. 
As a professional artist, she had often turned to art as a self-prescribed therapy to help deal with life's trials. This battle was no different. She utilized the elephant as a symbol for dementia, and incorporated sheet music into the paintings because her dad had been a jazz musician. Eventually, Page created 40 paintings that are included in the book. She also began blogging about the range of issues that arose daily as the disease progressed, documenting everything from her own fear of getting dementia, to her dad's transition to diapers (and the various places he opted to drop his drawers and just "go"), to combatting his compulsions like the need to "clean" the cars with steel wool, to an exploration of how he might have gotten the disease, to finding the right dementia care facility, to the best ways to make him giggle. Page approached the disease from the fresh viewpoint of a younger caregiver.
Genre: Memoir/ Coffee Table Book
Format: Mobi or e-pub
Planck Factor by Debbi Mack (230 pages)
On a dare, grad student Jessica Evans writes a thriller, creating a nightmare scenario based upon the theory that the speed of light is not a constant—one that has a dark application. Her protagonist (the fiancé of a scientist killed in a car crash) is pursued by those who want to use the theory to create the world's most powerful weapon.
Jessica's research into the science stirs up concern from an extremist group intending to use it for evil. Before long, Jessica's life mimics that of her protagonist, as she runs from terrorist conspirators who suspect she may try to stop them from causing a major disaster. As the clock ticks down, Jessica must put the pieces together and avert a global catastrophe.
Genre: Thriller
Format: Mobi
The Last Gods Of Indochine by Samuel Ferrer (422 pages)
Jacquie Mouhot and Paaku the Lotus-Born are divided by six centuries but linked by a common curse. In medieval Cambodia, Paaku is an orphan whose community believes he may be a reluctant incarnation of a god, causing sectarian turmoil for the kingdom's leaders. Meanwhile, in 1921, Jacquie follows the footsteps of her grandfather, a famous explorer, to Indochina, where she becomes immersed in the tragedy of Paaku's history: a story simultaneously unfolding in the intertwined present and past, a story in which she still has a vital role to play.
Genre: Historical Fiction
Format: Mobi or e-pub
The Merchant's Pearl by Amie O'Brien (466 pages)
The opinionated, only daughter of a missionary, is enslaved and gifted to an Ottoman prince who has an inner vow to win her affection.
Sarai was led to believe that the whole world could exchange their beliefs for hers. But when her parents are murdered, she quickly learns that the world never stops for just one person. The world takes, forgets, and swiftly moves on.
By 1875, she isn't even Sarai anymore. She had spent her teenage years repackaged as Leila, a palace concubine-in-waiting for the overly indulgent, Ottoman Sultan, Abdul'Aziz. Leila does her best to stay out of the eye of 'Aziz as well as his son, Prince Emre. But when young and thoughtful Emre claims Leila for his own harem, she is forced out of her shell and thrown into a ring of competitive women. Here, she cannot hide from the attention her young master wishes to lavish upon her. Nor can she can avoid the ruthless retaliations of his prior favorite, Aster. But it's the unexpected gift of sexual sanctuary and an inside look into his family's struggles that really collides with Leila's upbringing. Soon, despite her better judgment, she finds her heart becoming increasingly tied to him.
But can she submit her faith and independent spirit to such a future—a future where to be loved means settling for the fact that she can only ever be his favorite? Will she be able to take turns sharing him among the four beautiful girls he had received before her, one being a jealous rival and another a closest friend? And what will happen to their love if Emre's father can't hold together his fragile kingdom, an empire that has grave threats encroaching from every side…including within?
Genre: Historical Romance
Format: Gifted e-copy from Amazon.com
Misled by C.J Spammer (132 pages)
A chance encounter between Sara and her ex-boyfriend, Justin, whom she hasn't seen in four years, sends her into an emotional tailspin.
As she struggles with her thoughts and emotions after seeing Justin, the reader is taken on a nostalgic rollercoaster ride back to when Sara – an eighteen year old art student working at a restaurant – first meets Justin.
In the past, we follow the beginning of their 4-year relationship, and its ultimate demise. Meanwhile, in the present, Sara must wrestle with long-kept secrets – secrets that have haunted her for years – and the guilt that accompanies them.
Although the story is often dark, touching on some serious issues, there are many lighter moments with sprinklings of humour and warmth.
"The unexpected ending to this story will leave you reeling and wanting more."
Genre: Contemporary Romance
Format: Mobi or e-pub
Forbidden by Feather Stone (363 pages)
Year 2047, City of Samarra, capital of the Republic of Islamic Provinces & Territories
Fifteen American travelers have vanished. Surrendering to Mayor Aamir's demands, a devout Muslim and police captain becomes the reluctant keeper of his city's bloody secret – and the witness, Eliza MacKay. Captain Sharif is horrified to discover that if he exposes the cover-up, his family will suffer dire consequences.
The CIA has the lying Sharif in their cross hairs. Sharif's only hope is to prove his country's government is free of guilt. Secretly, he hunts forensic evidence. Cryptic messages, backstabbing informants, and corruption threaten Sharif's resolve to see justice served. When he discovers the shocking truth, he and MacKay become the targets of a ruthless killer.
Sharif is tortured by his attraction to the impetuous Eliza MacKay. In spite of her struggle with PTSD, he's drawn to her vivacious personality. Islam forbids the intimacy he craves. In desperation to save Eliza, Sharif plots an act most forbidden and fatal.
Genre: Suspense Thriller
Format: Mobi or e-pub
Exposure by Rose Edmunds (sequel to Concealment) due for release March 24th
City high-flyer Amy has crashed and burned. Fresh out of rehab and with her career in tatters, the sudden death of an old friend propels her into an illicit undercover fraud investigation.
But Amy's in way over her head. The assignment quickly turns sour, pitching her into a nightmare where no one can be trusted and nothing is what it seems.
In mortal danger, and with enemies old and new conspiring against her, Amy's resilience is tested to the limit as she strives to defeat them and rebuild her life.
Genre: Thriller
Format: Mobi
The Bridge Of The Golden Wood: A Parable On How To Earn A Living by Karl Beckstrand (26 pages)
A child with a knack for solving problems helps some hungry fish and finds a treasure. Illustrated folk tale teaches how to spot opportunities to help people and make money. Comes with money-making activities; ideas for businesses; and online resources on finding customers, managing money, and moving up in an organization (for ages 5 and up). Young children will be captivated by the story; older ones will want to apply the things they learn.
Genre: Children's Book
Format: Mobi or e-pub
Kids, Camels & Cairo by Jill Dobbe (172 pages)
A lighthearted read about my personal experiences as an educator abroad.
Traveling across the globe to work in an international school in Cairo, Egypt, was not exactly the glamorous lifestyle I thought it would be. I cherished my travels to the Red Sea, delighted in visiting the Pyramids, and appreciated the natural wonders of the Nile River. However, I also spent days without electricity or internet, was leered at by rude Egyptian men, breathed in Cairo's cancerous black smog, and coaxed school work from rich, apathetic students. 
Why the heck did I do it? So I could experience the unexpected, explore the extraordinary, and bask in the thrill of adventure! 
Whether you're an educator, a traveler, or just a curious reader, you will be astounded at this honest and riveting account of learning to live in an Islamic society, while confronting the frustrating challenges of being an educator in a Muslim school.
Genre: Travel Memoir
Format: Mobi or e-pub
Hidden Changes by Mary Grand (340 pages)
Whoever said time heals all wounds is a liar 
Haunted by the death of Aled at Worm's Head, his sister Catrin returns to prepare the family home for sale, accompanied by her adopted Deaf daughter, Bethan. A web of lies and secrets spun by Catrin's father slowly starts to unravel. Catrin, facing a crisis in her marriage, discovers that she must face this past if she is to heal and take control of her future. 
Nobody expects to meet Bethan's birth mother, Elizabeth, who they think is dead. Her arrival at a memorial for Aled sends shock waves through the family. 
This is the beautifully told story of a family struggling with ghosts from the past. 
Hidden Chapters is an optimistic novel about the hope and the courage each of us can find within ourselves to own our past and take control of the next chapter of our lives. 
Genre: Contemporary Fiction
Format: Mobi or e-pub
The Blind Side by Jennie Ensor (335 pages)
Can you ever truly know someone? And what if you suspect the unthinkable? 
London, five months before 7/7. Georgie, a young woman wary of relationships after previous heartbreak, gives in and agrees to sleep with close friend Julian. She's shocked when Julian reveals he's loved her for a long time. 
But Georgie can't resist her attraction to Nikolai, a Russian former soldier she meets in a pub. While Julian struggles to deal with her rejection, Georgie realises how deeply war-time incidents in Chechnya have affected Nikolai. She begins to suspect that the Russian is hiding something terrible from her. 
Then London is attacked… 
Blind Side explores love and friendship, guilt and betrayal, secrets and obsession. An explosive, debate-provoking thriller that confronts urgent issues of our times and contemplates some of our deepest fears. 
Genre: Thriller
Format: Mobi
Made In The Image Of The Goddess by Chantelle Griffin ARC (Pub date March 17th) 226 pages
Saranon glanced up at the dragons as they flew overhead. The hour of darkness covered them as she watched on. She waited as Pennie examined the stone. It formed part of the shield locking them inside the camp. Shouts rang out on the other side. 'Is that Galven?' Pennie asked. She nodded in reply. A twig broke on the muddy ground. 'We have company,' she said. A lone sorcerer. Just one, but that was enough to give them away. Pennie ran for fear of being caught, while Tasha stood gazing out into the distance, 'One day that will be us.'
Enter an epic tale of sword and sorcery. More than two hundred years ago a powerful sorceress freed her people then vanished. As time passed truth turned into myth and myth became legend. The time has come again. Saranon must claim her rightful place before Zyanthia falls.
Genre: Ya Fantasy
Format: Mobi or e-pub
Didn't Get Frazzled by David Z Hirsch (284 pages)
A rousing, provocative novel about four years in the life of an intrepid young medical student, set in the grueling world of an elite NYC medical school.
"…the best fictional portrayal of med school since ER." — BlueInk Review (starred review)
Medical student Seth Levine faces escalating stress and gallows humor as he struggles with the collapse of his romantic relationships and all preconceived notions of what it means to be a doctor. It doesn't take long before he realizes not getting frazzled is the least of his problems.
Seth encounters a student so arrogant he boasts that he'll eat any cadaver part he can't name, an instructor so dedicated she tests the student's ability to perform a gynecological exam on herself, and a woman so captivating that Seth will do whatever it takes to make her laugh, including regale her with a story about a diagnostic squabble over an erection.
Didn't Get Frazzled captures with distressing accuracy the gauntlet idealistic college grads must face to secure an MD and, against the odds, come out of it a better human being.
>>> Cringe, laugh, fall in love, cringe some more…
If only medical school was actually this entertaining.
Genre: Contemporary Fiction
Format: Mobi or e-pub
Matters of Convenience by Roy L Pickering (332 pages)
Marshall yearns for Audrey but she sees a future with James. When her personal and professional plans veer off course, their relationships are shuffled. Can it work out with Marshall after he provides support at a critical juncture? Or is it doomed to fail when paths cross with James, secrets are revealed, and commitments are put to the test? Matters of Convenience examines the repercussions of unpredictable timing and rash solutions, asking if happiness results from choice, fate or serendipity.
Genre: Literary Fiction
Format: e-pub or Mobi
The Secret At Arnford Hall by Mollie Blake (599 pages)
He lived in a nightmare. His son brought him daylight. Can this woman be his breaking dawn?
Gabriel Black didn't give a damn about the world. Until, that is, his seven-year-old son enters his life for the first time. The young boy brings daylight into the darkness of Gabriel's world. But a single parent needs a distraction. And this single parent has no limits when it comes to getting what he wants…
She's built a new life for herself on the ruins of the old, but this man can destroy everything she's worked so hard to gain…
Grace McGuire lives with a dark secret—one that, if revealed, will destroy her new life. Then her world collides with that of forceful Gabriel Black, a multi-millionaire with a secret of his own, a secret Grace is determined to uncover for her sanity and all she holds dear.
Genre: Erotic Thriller
Format: Mobi
Cursed Love Blues by Kate Wickens (ARC's with a  May 10th expected publishing date)
A disgraced goddess, scorned by the gods and condemned by an ancient curse to wander the earth in human form. But Atë is nobody's victim. Indomitable, mischievous and ravishing, she is determined to enjoy all the sensual pleasures of the body and this world, even if they do come with a price. She isn't known as the goddess of infatuation and recklessness for nothing. Drifting across centuries and continents, through the countless lives of mesmerised kings, geniuses and fools, she is haunted by a secret ache for a human soul she has loved and lost over different lifetimes. When a young blues singer mysteriously disappears during a Mexican fiesta, Atë realises the key to freeing herself from her curse might finally be within her grasp. Embark on a wild road trip that takes you into a twilight world of disgruntled angels, unreliable gods, desperate lovers, vengeful priests and friendly goats.
Genre: Fantasy
Format: e-pub or mobi
Skin Deep by Laura Wilkinson ARC's available April/May for June 15th Publication
It's what's inside that counts…Former model Diana has always been admired for her beauty but what use are good looks when you want to shine for your talent? Insecure and desperate for inspiration, Diana needs a muse. Facially disfigured four-year-old Cal lives a life largely hidden from the world. But he was born to be looked at and he needs love too. A chance encounter changes everything; Cal becomes Diana's muse. But as Diana's reputation develops and Cal grows up, their relationship implodes. Both struggle to be accepted for what lies within. Is it possible to find acceptance in a society where what's on the outside counts for so much? Spanning twenty years and two great cities, Skin Deep is the powerful new novel from Laura Wilkinson.
Genre: Women's Contemporary Fiction
Format: Mobi
The First Blast Of The Trumpet by Marie Macpherson (384 pages)
Hailes Castle, 1511. Midnight on a doom-laden Hallowe'en and Elisabeth Hepburn, feisty daughter of the Earl of Bothwell, makes a wish ― to wed her lover, the poet David Lindsay. But her uncle has other plans. To safeguard the interests of the Hepbum family she is to become a nun and succeed her aunt as Prioress of St. Mary's Abbey, Haddington.
However, plunged into the political maelstrom and religious turmoil of the early Scottish Reformation, her life there is hardly one of quiet contemplation. Strong-willed and independent, she clashes with those who question her unorthodox regime at St. Mary's, including Cardinal David Beaton and her rival, Sister Maryoth Hay.
But her greatest struggle is against her thrawn godson, John Knox. Witnessing his rejection of the Roman Catholic Church ― aided by David Lindsay ― she despairs that the sins of her past may have contributed to his present disenchantment. 
As he purges himself from the puddle of papistry, Knox finds his voice, denouncing everything he once held dear, but will that include his godmother, Prioress Elisabeth? And by confessing her dark secrets, will Elisabeth steer Knox from the pernicious pull of Protestantism or drive him further down the fateful path he seems hell-bent on; a path that leads to burning at the stake?
In a daring attempt to shed light on a wheen of unanswered questions about John Knox's early, undocumented life, this novel throws up some startling claims and controversial conjectures.
Book one of The Knox Trilogy. 
Genre: Scottish HistFic
Format: Mobi
Oil and Water by PJ Lazos (483 pages)
When inventor Martin Tirabi builds a machine that converts trash into oil it sends shockwaves through the corporate halls of the oil cognoscenti. Weeks later, Marty and his wife, Ruth are killed in a mysterious car accident. Their son, Gil, a 10-year old physics prodigy is the only one capable of finishing the machine that could solve the world's energy problems.  Plagued with epilepsy from birth, Gil is also psychic, and through dreams and the occasional missive from his dead father he gets the push he needs to finish the job.
Meanwhile, Bicky Coleman, head of Akanabi Oil is doing his best to smear the planet in it. From a slow leak in the Gulf of Mexico to the most devastating oil spill the Delaware River has ever seen, Akanabi's corporate practices are leaving oily imprints in their wake. To divert the tide of bad press, Bicky dispatches his son-in-law and Chief Engineer, David Hartos to clean up his mess.  A disillusioned Hart, reeling from the recent death of his wife and unborn child, travels to Philadelphia to fulfill his father-in-law's wishes.
There's no such thing as coincidence when Hart meets Gil and agrees to help him finish Marty's dream machine. But how will he bring such a revolutionary invention to market in a world reliant on fossil fuels and awash in corporate greed?  To do so, Hart must confront those who would quash the project, including his own father-in-law.
You'll find murder, mystery, and humor as black as fine Arabian crude filling the pages of Oil and Water. The characters are fictional, but the technology is real. What will we do when the oil runs out?   Open up and see. 
Genre: Thriller
Format: Mobi