Rewan Tremethick says this about us;
Yet another fantastic review of Fallen on Good Times by Rosie's Book Review Team (they're like the Avengers, but with books).
Just one of the many authors who appreciate all we do.
Book Review Team Booklist
Below will be a list of books team members can request for review. Please read and write a review for any chosen book within a month of receipt. Reviews should be posted on at least 2 sites, these can be your own blogs, Amazon, Goodreads, Smashwords etc.  Plus a copy of the review should be e-mailed to me and I will post it here on my blog with full recognition going to the reviewer.  I shall endeavour to keep this page as up to date as possible and match book requests to reviewers on a first come first served basis.
Members of the book review team and authors are spread across the world and it's time zones so a little patience may be required at times.
All books will be in e-formats.
Team members should contact me via my e-mail to request their choice of book/ books and FORMAT. I will pass on their request to the author. Do check spam and contact me if you think you haven't received your book after a reasonable 48 hour wait.
Once you've written your book review please send a copy to me via e-mail and also tell me where you will be posting the review. I will post the review on my blog as soon as is reasonably possible with full credit to the reviewer. Please provide a link to your blog if you intend posting the review there as I will pass this on to the authors.
New Book review Team members are always welcome, please make initial contact via the Book Review Team Tab at the top of the blog.
Twitter Hashtag #RBRT
The Book List
How to get a Mobi or PDF file onto your Kindle
1. Each kindle has it's own e-mail address which is NOT your private e-mail.
2. To find yours, go to your Amazon account. Under the heading "Hello…" click on the drop down menu and go to "Manage your devices"
3. Click on "Your devices" in the new window and it should show your kindle and on the bottom of the screen, quite small, is an email address. You can edit this and make it more personal. Ok make a note of this e-mail address.
4. Go to your personal e-mails and add your kindle e-mail as a new contact.
5.  When you are sent a Mobi or PDF book file by an author, save it to your computer. (Don't open it, just save it)
6. Next compose an e-mail to your kindle. In the subject heading write the word "convert" (without the speech marks)
7. Leave the body of the e-mail completely blank, and attach the mobi or PDF file (only do one at a time) and press "Send"
8. In a few minutes the file should appear on your kindle, make sure your wi-fi is on. If it doesn't turn up in 3-4 mins. Switch off your kindle, then switch back on. Be patient.
9. Newer kindles like Fire and Paperweight should also accept e-pub files in this way.
10. Occasionally a file won't load and you get an e-mail message from kindle, I ask the author for a file in a different format if this happens.
Bite No.1: The Old Man at the End of the World by A K Silversmith (68 page novella)
Gerald Stockwell-Poulter couldn't help but feel it was extraordinary just how quickly his life had changed. One moment he was earthing up leeks in the West Sussex sunshine and the next he was rooted to the spot as Rodney Timmins from the end allotment ambled towards him, arms outstretched, blood pouring from a hole in his neck and a look in his eye which suggested that he was less after help and more after a helping of Gerald.
Now, as Gerald's life takes a quick turn for the worse, he must do things he has never done before. After 87 largely well-behaved years as a model citizen, less than four hours into the 'zompocalypse' and he has already killed a neighbour, rescued a moody millenial drug dealer and forged an unlikely allegiance with a giant ginger Scotsman. And it isn't even tea time.
Join Gerald as he and his newfound allies navigate the post-apocalyptic English countryside in their hilarious bid to stay off the menu.
The first installment of the Old Man at the End of the World Series. A novella of 20,000 words.
Genre: Zombie Apocalypse
Format: Mobi or e-pub
Made In The Image Of The Goddess by Chantelle Griffin ARC (Pub date March 17th)
Saranon glanced up at the dragons as they flew overhead. The hour of darkness covered them as she watched on. She waited as Pennie examined the stone. It formed part of the shield locking them inside the camp. Shouts rang out on the other side. 'Is that Galven?' Pennie asked. She nodded in reply. A twig broke on the muddy ground. 'We have company,' she said. A lone sorcerer. Just one, but that was enough to give them away. Pennie ran for fear of being caught, while Tasha stood gazing out into the distance, 'One day that will be us.'
Enter an epic tale of sword and sorcery. More than two hundred years ago a powerful sorceress freed her people then vanished. As time passed truth turned into myth and myth became legend. The time has come again. Saranon must claim her rightful place before Zyanthia falls.
Genre: Ya Fantasy
Format: Mobi or e-pub
Didn't Get Frazzled by David Z Hirsch
A rousing, provocative novel about four years in the life of an intrepid young medical student, set in the grueling world of an elite NYC medical school.
"…the best fictional portrayal of med school since ER." — BlueInk Review (starred review)
Medical student Seth Levine faces escalating stress and gallows humor as he struggles with the collapse of his romantic relationships and all preconceived notions of what it means to be a doctor. It doesn't take long before he realizes not getting frazzled is the least of his problems.
Seth encounters a student so arrogant he boasts that he'll eat any cadaver part he can't name, an instructor so dedicated she tests the student's ability to perform a gynecological exam on herself, and a woman so captivating that Seth will do whatever it takes to make her laugh, including regale her with a story about a diagnostic squabble over an erection.
Didn't Get Frazzled captures with distressing accuracy the gauntlet idealistic college grads must face to secure an MD and, against the odds, come out of it a better human being.
>>> Cringe, laugh, fall in love, cringe some more…
If only medical school was actually this entertaining.
Genre: Contemporary Fiction
Format: Mobi or e-pub
Matters of Convenience by Roy L Pickering
Marshall yearns for Audrey but she sees a future with James. When her personal and professional plans veer off course, their relationships are shuffled. Can it work out with Marshall after he provides support at a critical juncture? Or is it doomed to fail when paths cross with James, secrets are revealed, and commitments are put to the test? Matters of Convenience examines the repercussions of unpredictable timing and rash solutions, asking if happiness results from choice, fate or serendipity.
Genre: Literary Fiction
Format: e-pub or Mobi
The Secret At Arnford Hall by Mollie Blake
He lived in a nightmare. His son brought him daylight. Can this woman be his breaking dawn?
Gabriel Black didn't give a damn about the world. Until, that is, his seven-year-old son enters his life for the first time. The young boy brings daylight into the darkness of Gabriel's world. But a single parent needs a distraction. And this single parent has no limits when it comes to getting what he wants…
She's built a new life for herself on the ruins of the old, but this man can destroy everything she's worked so hard to gain…
Grace McGuire lives with a dark secret—one that, if revealed, will destroy her new life. Then her world collides with that of forceful Gabriel Black, a multi-millionaire with a secret of his own, a secret Grace is determined to uncover for her sanity and all she holds dear.
Genre: Erotic Thriller
Format: Mobi
Cursed Love Blues by Kate Wickens (ARC's with a  May 10th expected publishing date)
A disgraced goddess, scorned by the gods and condemned by an ancient curse to wander the earth in human form. But Atë is nobody's victim. Indomitable, mischievous and ravishing, she is determined to enjoy all the sensual pleasures of the body and this world, even if they do come with a price. She isn't known as the goddess of infatuation and recklessness for nothing. Drifting across centuries and continents, through the countless lives of mesmerised kings, geniuses and fools, she is haunted by a secret ache for a human soul she has loved and lost over different lifetimes. When a young blues singer mysteriously disappears during a Mexican fiesta, Atë realises the key to freeing herself from her curse might finally be within her grasp. Embark on a wild road trip that takes you into a twilight world of disgruntled angels, unreliable gods, desperate lovers, vengeful priests and friendly goats.
Genre: Fantasy
Format: e-pub or mobi
I'm With The Band by B L Faulkner
A worried Rock Band manager asks for help when his band members appear to be being murdered one by one. Palmer is sceptical until the manager himself is killed. The trail leads the team into the band's past and the many people who could harbour a long held grudge. It's a needle in a haystack job checking them all until the killer shows himself on Facebook and defies Palmer to find him before the last band member is murdered. As usual B.L.Faulkner knows the business he is writing about and takes the reader on a fast paced thriller to the explosive end at a major NEC concert. And even then his signature 'twist in the tail' catches you unawares. A cracking crime thriller!
Genre: Crime
Format: Gifted e-book from Amazon
The Silent Kookaburra by Liza Perrat
All eleven-year-old Tanya Randall wants is a happy family. But Mum does nothing besides housework, Dad's always down the pub and Nanna Purvis moans at everyone except her dog. Then Shelley arrives –– the miracle baby who fuses the Randall family in love for their little gumnut blossom. 
Tanya's life gets even better when she meets an uncle she didn't know she had. He tells her she's beautiful and could be a model. Her family refuses to talk about him. But that's okay, it's their little secret. 
Then one blistering summer day tragedy strikes, and the surrounding mystery and suspicion tear apart this fragile family web. 
Embracing the social changes of 1970s Australia, against a backdrop of native fauna and flora, The Silent Kookaburra is a haunting exploration of the blessings, curses and tyranny of memory. 
Genre: Psychological Suspense Thriller
Format: Mobi or PDF
Skin Deep by Laura Wilkinson ARC's available April/May for June 15th Publication
It's what's inside that counts…Former model Diana has always been admired for her beauty but what use are good looks when you want to shine for your talent? Insecure and desperate for inspiration, Diana needs a muse. Facially disfigured four-year-old Cal lives a life largely hidden from the world. But he was born to be looked at and he needs love too. A chance encounter changes everything; Cal becomes Diana's muse. But as Diana's reputation develops and Cal grows up, their relationship implodes. Both struggle to be accepted for what lies within. Is it possible to find acceptance in a society where what's on the outside counts for so much? Spanning twenty years and two great cities, Skin Deep is the powerful new novel from Laura Wilkinson.
Genre: Women's Contemporary Fiction
Format: Mobi
The First Blast Of The Trumpet by Marie Macpherson
Hailes Castle, 1511. Midnight on a doom-laden Hallowe'en and Elisabeth Hepburn, feisty daughter of the Earl of Bothwell, makes a wish ― to wed her lover, the poet David Lindsay. But her uncle has other plans. To safeguard the interests of the Hepbum family she is to become a nun and succeed her aunt as Prioress of St. Mary's Abbey, Haddington.
However, plunged into the political maelstrom and religious turmoil of the early Scottish Reformation, her life there is hardly one of quiet contemplation. Strong-willed and independent, she clashes with those who question her unorthodox regime at St. Mary's, including Cardinal David Beaton and her rival, Sister Maryoth Hay.
But her greatest struggle is against her thrawn godson, John Knox. Witnessing his rejection of the Roman Catholic Church ― aided by David Lindsay ― she despairs that the sins of her past may have contributed to his present disenchantment. 
As he purges himself from the puddle of papistry, Knox finds his voice, denouncing everything he once held dear, but will that include his godmother, Prioress Elisabeth? And by confessing her dark secrets, will Elisabeth steer Knox from the pernicious pull of Protestantism or drive him further down the fateful path he seems hell-bent on; a path that leads to burning at the stake?
In a daring attempt to shed light on a wheen of unanswered questions about John Knox's early, undocumented life, this novel throws up some startling claims and controversial conjectures.
Book one of The Knox Trilogy. 
Genre: Scottish HistFic
Format: Mobi
Remnants by Carolyn Arnold (ARC release date April 11th)
All that remains are whispers of the past…
When multiple body parts are recovered from the Little Ogeechee River in Savannah, Georgia, local law enforcement calls in FBI agent and profiler Brandon Fisher and his team to investigate. But with the remains pointing to three separate victims, this isn't proving to be an open-and-shut case.
With no quick means of identifying the deceased, building a profile of this serial killer is more challenging than usual. How are these targets being selected? Why are their limbs being severed and their bodies mutilated? And what is it about them that is triggering this person to murder?
The questions compound as the body count continues to rise, and when a torso painted blue and missing its heart is found, the case takes an even darker turn. But this is only the beginning, and these new leads draw the FBI into a creepy psychological nightmare. One thing is clear, though: The killing isn't going to stop until they figure it all out. And they are running out of time.
Genre: Thriller
Format: Mobi or epub
The Luck Hat Mine by J.V.L Bell
A recipe for true love or murder? Ingredients: one Southern belle, one Colorado gold miner, a wife wanted classified, and a fainting goat. Let simmer.
What's a Southern belle to do in 1863? Wife-wanted ads are always risky business, but Millie Virginia never imagined she'd survive the perilous trip across the Great Plains to find her intended husband in a pine box. Was he killed in an accident? Or murdered for his gold mine? Stuck in the mining town of Idaho Springs, Colorado territory, without friends or means, Millie is beleaguered by undesirable suitors and threatened by an unknown assailant. Her troubles escalate when the brother of her dead fiancE, Dominic Drouillard, unexpectedly turns up.
Dom is an ill-mannered mountain man who invades Millie's log cabin, insists that his brother was murdered, and refuses to leave until he finds the killer. Compelled to join forces with her erstwhile brother-in-law, Millie discovers the search for Colorado gold is perilous, especially with a murderer on their trail.
The Lucky Hat Mine interlaces the tale of a feisty heroine with frontier legend and lore making for an arousing historical murder mystery. 
Genre: Fun historical mystery
Format: free audio file or free from netgalley
Tropical Shadows by Susie Vereker
Respectable Julia is horrified to receive a phone call from the British Consul saying that her teenage sister Emily has been thrown in jail on a South-East Asian island for alleged drug smuggling. Immediately she takes the next plane for Maising, leaving her disgruntled husband behind. Even more bad news, nobody knows the whereabouts of her sister's child. Julia visits the jail where Emily insists toddler Rosie is safe because she's with a trusted friend. But where the trusted friend is, no one knows. Emily, a teenage single mum on a belated gap year plus toddler, says she bought a padded cotton bag from an itinerant seller at the bus station. Yet when she went through airport security, the bag was found to have a false bottom containing cannabis. Julia believes Em's claims that she's been framed, but the young Consul says the penalties for drug smuggling are severe, as in many other parts of South East Asia. Obviously Julia wants to rescue her sister and find her child as quickly as possible. The British Embassy vainly tries to help and so does Duncan Hereford, an expat doctor with something of a past, and Julia's pompous husband keeps phoning with his ideas too. The Embassy advises it is imperative the British Press don't get to hear about Emily because the tabloids are bound to write nonsense about backward foreign Maising and offend the Prince, making Emily's chances of receiving a royal pardon highly unlikely. But she's innocent, Julia keeps saying but no one will believe her. Meanwhile there are constant rumours from the outlying islands that a white child has been seen and Duncan offers to take Julia on several boat trips to investigate, all in vain. But then the tabloids get hold of the story of the beautiful imprisoned British girl and her lost baby and all hell breaks loose. And Emily's bad-news ex-boyfriend, the toddler's natural father, begins to take an interest. Tropical Shadows is a delightful story of sibling love and loyalty that will capture your heart. 
Genre: Suspense Thriller
Format: Mobi
Oil and Water by PJ Lazos
When inventor Martin Tirabi builds a machine that converts trash into oil it sends shockwaves through the corporate halls of the oil cognoscenti. Weeks later, Marty and his wife, Ruth are killed in a mysterious car accident. Their son, Gil, a 10-year old physics prodigy is the only one capable of finishing the machine that could solve the world's energy problems.  Plagued with epilepsy from birth, Gil is also psychic, and through dreams and the occasional missive from his dead father he gets the push he needs to finish the job.
Meanwhile, Bicky Coleman, head of Akanabi Oil is doing his best to smear the planet in it. From a slow leak in the Gulf of Mexico to the most devastating oil spill the Delaware River has ever seen, Akanabi's corporate practices are leaving oily imprints in their wake. To divert the tide of bad press, Bicky dispatches his son-in-law and Chief Engineer, David Hartos to clean up his mess.  A disillusioned Hart, reeling from the recent death of his wife and unborn child, travels to Philadelphia to fulfill his father-in-law's wishes.
There's no such thing as coincidence when Hart meets Gil and agrees to help him finish Marty's dream machine. But how will he bring such a revolutionary invention to market in a world reliant on fossil fuels and awash in corporate greed?  To do so, Hart must confront those who would quash the project, including his own father-in-law.
You'll find murder, mystery, and humor as black as fine Arabian crude filling the pages of Oil and Water. The characters are fictional, but the technology is real. What will we do when the oil runs out?   Open up and see. 
Genre: Thriller
Format: Mobi
Behind Our Lives by Charlene Carr
His one wish? To escape. Cleanly. Beautifully. Without guilt or uncertainty. Without hurting anyone. 
Broken by love, Lincoln Fraser is back in the city of his birth. He's been abandoned, betrayed, and doesn't see how he can ever trust again.
Kali Johnson is stuck in a world that feels too much for her. Her husband's gone, her son won't talk, and her apartment is full of rats. Fearful she's failing at life, all she wants is a second chance to make things right.
When a freak accident places Kali and her son in Lincoln's path, he feels compelled to help this single mother and her child.
Unprepared for the challenge of letting anyone back into his life, Lincoln is faced with a question–continue to shut himself out from the world or slowly let someone in?
Raw, heartbreaking, but full of hope, Behind Our Lives, Book One in the Behind Our Lives Trilogy, is a story that will leave you wanting more. 
Genre: Contemporary Fiction
Format: epub or mobi
Warnings Unheeded: Twin Tragedies at Fairchild Airforce Base by Andy Brown
The true story of two separate mass-casualty incidents that occurred within days of each other at a US Air Force base. Using the words of the people who experienced the tragedies, the book provides an in-depth look at the before, during and after of a preventable "active shooter" incident and an avoidable fatal plane crash.
In one tragic week at Fairchild Air Force Base, an "active shooter" terrorized the base hospital and a talented but reckless pilot crashed a B-52 bomber near the flight line. Both fatal tragedies had been repeatedly predicted by numerous airmen and mental health professionals. 
In "vivid and thoroughly researched detail" Warnings Unheeded delivers an unprecedented, revealing look at the events that led to the twin tragedies.
The book follows an "active shooter" as he progresses toward his crime and dispels the myth that these incidents are random acts of violence committed without warning by otherwise normal individuals.
In a parallel account, Warnings Unheeded tells the story of a veteran pilot who was known for exceeding the maneuvering limits of his B-52 bomber. His reckless flying not only put the lives of his crew at risk, but also the lives of the air show spectators who gathered to watch him perform. When attempts to ground the pilot were unsuccessful, several aviators refused to fly with him and "predicted the worst air show disaster in history."
Warnings Unheeded is authored by Andy Brown, the man who ended the hospital killing spree, and is a result of more than seven years of writing and research. Brown "masterfully weaves" the two stories and intersperses them with chapters revealing the preparations he made that enabled him to end a pistol-versus-rifle gunfight with a 70 yard shot from his handgun. Brown also writes of his experience with the aftermath of the shooting and encourages others to learn from his mistakes when it comes to dealing with the effects of trauma.
These empowering stories are exhaustively researched and presented in an objective, narrative style that shows what can happen when authorities become complacent, when the precursors of violence are ignored and when the lessons from history are forgotten.
Genre: NonFiction
Format: Mobi
A Life Worth the Fleeting Suns by Leon Huet
A near-future sci-fi suspense novel on life, death, the universe and our place within it. 
In January 2016, DARPA released information on a $60m Neural Engineering System Design program with the aim of developing an implantable neural interface able to provide data-transfer between the brain and electronics. 
A few decades later … 
Tomas Lior – a rebel, a poet – wants to live forever and he knows how. He has a direct connection to the net through wetware implanted in his nervous system and is working to build an afterlife for himself, for his mother, for us all. But when a seemingly malevolent code finds its way into his mind, everything is threatened. 
His journey to discover the truth of the code leads him across Europe, from London to the depths of Russia, aided by two members of the Secret Intelligence Service, as they race to stem a build up to war. As events unfold, Lior discovers truths about his mind and the origins of the code that have the potential to shake the very foundations of our civilisation and determine the future of our species. 
Thrilling, thoughtful and staggering in its denouement, A Life Worth the Fleeting Suns will intrigue and captivate you until the very last page. If you could live forever, would you?
Genre: SciFi Suspense
Format: Mobi
Echoes Of Time by Anne Allen
Betrayal, injustice and revenge echo down the years… 
1940. Olive marries farmer Bill Falla. The Germans occupy Guernsey. All too soon Olive realises she's made a mistake. Her life changes when she meets Wolfgang, a German officer- but there's a price to pay. . . 
2010. Natalie Ogier returns to Guernsey to escape an abusive relationship – only to be plagued by odd happenings in her beautiful cottage on the site of a derelict and secluded farm. Disturbing dreams, disembodied voices and uncanny visions from the past. She becomes increasingly ill at ease as someone else's past catches up with her own… Her only immediate neighbour, Stuart, is the grandson of the original owners, Bill and Olive. 
Thrown together in a bid to find out what really happened to Olive, can they each survive the repercussions of the past and move on? 
Genre: Family Saga / Romantic Mystery
Format: Mobi
Irex by Carl Rackman
In the harsh winter of December 1889, the sailing vessel Irex leaves Scotland bound for Rio de Janeiro. She carries three thousand tons of pig iron and just three passengers for what should be a routine voyage. But Captain Will Hutton discovers that one of his passengers hides a horrifying secret. 
When the Irex is wrecked off the Isle of Wight six weeks later, it falls to the county coroner, Frederick Blake, to begin to unravel the events that overtook the doomed ship — but he soon finds that powerful forces within the British Establishment are working to thwart him. Locked in a race against time and the sinister agents sent to impede him, he gradually discovers that nothing aboard the Irex is what it first seemed… 
Irex is an atmospheric mystery, set in a rich Victorian world, packed with intrigue, twists and colourful characters — the spellbinding first novel by Carl Rackman.
Genre: Historical Mystery
Format: Mobi
A Mother Dies by Arusha Topazzini
How do you write about a mother's dying? 
My mother died on the 8th of July 2013. She was 55 years old. Only once before, did she come very close to dying, and that was the day i was born. 
On that day, she lost a lot of blood, and the blood she received at a hospital in Hamburg carried with it Hep C. 
Many years later, the Hep C became active, and with it, the risk of developing liver cancer. 
In February 2012, my mother found out she had a tumour in her liver. 
My mother had been given a prognosis of a year, if she refused treatment. She lived for 18 months. 
We were hoping for a little longer than that, but my mother had never been willing to grow old ! 
She could be very stubborn that way… 
However, this is not a story about a person's 'fight' with cancer. 
This is about a journey: this tumour, and our life with cancer and death closing in on us, eventually gave me and my mother the chance to embark on a healing path, together and separately. 
And this is the journey i wish to share, with the utmost gratitude. 
Genre: NonFiction
Format: Mobi or e-pub
Land Of Hidden Fires by Kirk Kjeldsen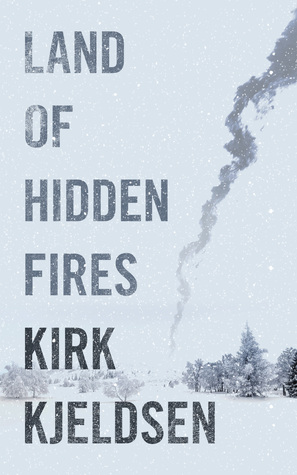 Occupied Norway, 1943. After seeing an allied plane go down over the mountains, headstrong fifteen year-old Kari Dahlstrøm sets out to locate the wreck. She soon finds the cocky American pilot Lance Mahurin and offers to take him to Sweden, pretending she's a member of the resistance. While her widower father Erling and the disillusioned Nazi Oberleutnant Conrad Moltke hunt them down, Kari begins to fall for Lance, dreaming of a life with him in America. Over the course of the harrowing journey, though, Kari learns hard truths about those around her as well as discovering unforeseen depths within herself.
Genre: WW2 HistFic
Format: Mobi or e-pub
The Temple Of Indra's Jewel by Rachael Stapleton (Time-traveling Bibliophile #1)
This Librarian is Just Killing Time…Travel
Sophia Marcil loves her grandmother's twisted tales almost as much as the sapphire ring passed down to her. Wearing it, however, could be her downfall. After slipping the jewel onto her finger she is pushed from a cliff—landing splat in the middle of 19th Century Monaco, where a killer plot to seize the throne could consume her entire future—past and present. Sophia believes she's being forced into an eccentric millionaire's dinner theatre but a hidden diary, a secret passage and a whispered conversation reveal to her that the role of a princess is not all fun and games. With the help of a man from outside the palace walls, Sophia undertakes a spellbinding journey straight out of a Grimm tale. Learning the gem's secrets and the powerful curse behind it are only the beginning. With time and the constant threat of death hanging over her, she must take a page out of her own history to hunt down someone who isn't killing by the book. Can she do it before she's checked out for good?
Genre: Time travel romance
Format: Mobi or e-pub
Reviled by Cynthia A Morgan (Dark Fey Trilogy book #1)
In the mystical realm of Jyndari, a relationship blossoms between two unsuspecting yet kindred souls. 
Ayla, a Light-loving Guardian of Childfey, hides more than a few secrets-ones which isolate and set her apart from the rest. Yet Ayla's veiled confidences entice one who lurks in the shadows. Silent and watchful, this dangerous presence knows all too well the secrets she wishes kept hidden. 
The Darkness-revering Fey bids his time, waiting for the ideal moment to step away from the shadows and reveal himself to Ayla. But doing so will irrevocably alter the course of their lives … and shatter both their worlds. 
Brimming with magic and mystery, beauty and enchantment, Dark Fey, The Reviled is a fantasy like no other; one that is an adventure for both mind and spirit.
Genre: YA Fantasy
Format: Mobi
Lorraine's Journey Down Under (After He Left Me Book 1) by Bert Murray
She had given him her heart. He walked out on her.
Lorraine Marshall, age 40, shaken by the loss of her boyfriend to another woman, journeys to the land Down Under to overcome her great sense of emptiness and despair. To her surprise her vacation in Australia transforms her life in unexpected ways. Filled with adventure, suspense, the art world, and romance this is a moving story you won't soon forget.
This novel is women's fiction/romantic suspense in the tradition of Nicholas Sparks and Jodi Picoult.
Genre: Women's Fiction/ Romantic Suspense
Format: Gifted kindle copy from Amazon.com
Serengeti  JB Rockwell
It was supposed to be an easy job: find the Dark Star Revolution Starships, destroy them, and go home. But a booby-trapped vessel decimates the Meridian Alliance fleet, leaving Serengeti-a Valkyrie class warship with a sentient AI brain-on her own; wrecked and abandoned in an empty expanse of space. On the edge of total failure, Serengeti thinks only of her crew. She herds the survivors into a lifeboat, intending to sling them into space. But the escape pod sticks in her belly, locking the cryogenically frozen crew inside. Then a scavenger ship arrives to pick Serengeti's bones clean. Her engines dead, her guns long silenced, Serengeti and her last two robots must find a way to fight the scavengers off and save the crew trapped inside her.
Genre: SciFi
Format: Mobi
Heartbreaker by Dan Cummings
In the quiet Californian town of Wood Fall, an ancient evil has awoken, preying upon the dreaming minds of unfaithful men. Taking the physical form of their most desirable women, she enraptures some of her chosen, reducing them into mindless, homicidal servants, ready to stalk and abduct other sacrificial love cheats. However, during her latest spell of activity, she finds herself attracted to a young man called Antony Pickett, who, unlike her usual targets, is pure of heart and in great pain. Unfortunately for Ant, he is blind to the root of his heartache, a blindness which she is happy to remedy for him at a deadly cost.
Genre: Horror
Format: Mobi or e-pub
A Matter Of Temperance by Ichabod Temperance
In a past that never was…
The year is 1869. Earth experiences the close pass of a comet never before seen. In its wake, many of Terra's inhabitants find themselves changed. Among men, prodigies rise in unprecedented numbers, while many ordinary adults suddenly find themselves possessed of preternatural genius. Likewise, non-hominid animals become self-aware and intelligent.
Fast forward to 1875. A young "comet prodigy" from humble beginnings, Ichabod Temperance, has become the world's foremost inventor. He travels to England to deliver his latest brilliant invention to a famous explorer, until Fate intervenes. Meanwhile, a lovely young Bluestocking, Miss Persephone Plumtartt, survives an experimental accident only to find herself imbued with a power she can neither understand nor control, while dark forces and malevolent creatures pursue her, leaving a gruesome wake of death. 
Yet, worse is to come. The naïve young inventor and the lovely intellectual find themselves fighting not only to save their own lives, but to prevent the destruction of all life on Earth.
Genre: Steampunk
Format: Gifted kindle copy from Amazon.com
Ghost Variations by Jessica Duchen
The strangest detective story in the history of music – inspired by a true incident.
A world spiralling towards war. A composer descending into madness. And a devoted woman struggling to keep her faith in art and love against all the odds.
1933. Dabbling in the fashionable "Glass Game" – a Ouija board – the famous Hungarian violinist Jelly d'Arányi, one-time muse to composers such as Bartók, Ravel and Elgar, encounters a startling dilemma. A message arrives ostensibly from the spirit of the composer Robert Schumann, begging her to find and perform his long-suppressed violin concerto.
She tries to ignore it, wanting to concentrate instead on charity concerts. But against the background of the 1930s depression in London and the rise of the Nazis in Germany, a struggle ensues as the "spirit messengers" do not want her to forget.
The concerto turns out to be real, embargoed by Schumann's family for fear that it betrayed his mental disintegration: it was his last full-scale work, written just before he suffered a nervous breakdown after which he spent the rest of his life in a mental hospital. It shares a theme with his Geistervariationen (Ghost Variations) for piano, a melody he believed had been dictated to him by the spirits of composers beyond the grave.
As rumours of its existence spread from London to Berlin, where the manuscript is held, Jelly embarks on an increasingly complex quest to find the concerto. When the Third Reich's administration decides to unearth the work for reasons of its own, a race to perform it begins.
Though aided and abetted by a team of larger-than-life personalities – including her sister Adila Fachiri, the pianist Myra Hess, and a young music publisher who falls in love with her – Jelly finds herself confronting forces that threaten her own state of mind. Saving the concerto comes to mean saving herself.
In the ensuing psychodrama, the heroine, the concerto and the pre-war world stand on the brink, reaching together for one more chance of glory.
Genre: Historical Fiction
Format: Mobi or e-pub
The Magician's Workshop by Christopher Hansen & J.R Fehr
Everyone in the islands of O'Ceea has a magical ability: whatever they imagine can be brought into existence. Whoever becomes a master over these powers is granted the title of magician and is given fame, power, riches, and glory. This volume of books follows the journey of a group of kids as they strive to rise to the top and become members of the Magician's Workshop. 
Layauna desperately wants to create beautiful things with her magical powers, but all she can seem to do is make horrible, savage monsters. For years she has tried to hide her creations, but when her power is at last discovered by a great magician, she realizes that what she's tried to hide might actually be of tremendous value.
Kai just wants to use his powers to have fun and play with his friends. Unfortunately, nearly everyone on his island sees him as a bad influence, so he's forced to meet them in secret. When one of the creatures they create gets out of control and starts flinging fireballs at their town, Kai is tempted to believe that he is as nefarious as people say. However, his prospects change when two mysterious visitors arrive, praising his ability and making extraordinary promises about his future.
Follow the adventures of Kai, Layauna, and a boatload of other characters as they struggle to grow up well in this fantastical world.
Genre: YA Fantasy
Format: code from Book funnel to down load mobi or e-pub to any device
Midnight Sisters by Sarah Boucher (ARC's)
Do no meddle with the Master's daughters. The words rattled around Jonas' head. What was the punishment again? Death? Dismemberment? Jonas, the newest addition to the gardening staff, couldn't recall the exact penalty for breaking the rule. What does it matter anyway? He would never dream of meddling with the Earl of Bromhurst's haughty daughters. Until he comes face to face with Lady Ariela, the eldest of the Master's daughters. Her elusive smile and open manner cause him to question his convictions. In no time, he's drawn into Lady Ariela's world of mystery and intrigue, a world where she and her sisters will do anything—including leaving twelve empty beds at midnight—to escape their father's strict rules. Only Jonas can uncover the truth and save them from their father's wrath and their own folly, if he is willing to risk everything he's ever worked for.
Genre: YA Fairy tail romance
Format: Mobi or e-pub
Innocent Thoughts by Ophir Mottes
Many words, concepts, and sentences seem obvious to us; it feels like we know what they mean, and we do not really stop to see if we do. Often once an actual effort is done and we try to put our "knowing" into words, we find things are not that simple. 
Many times once an accurate definition is sought, the intricacies of concepts reveal themselves. 
Many times when trying to explain an "understood" sentence, we find out it has some hidden folds, and we may have to define some of its parts better, or maybe we uncover another avenue of thought it provokes. 
"Innocent Thoughts" discusses such instances and avenues, from world peace to the enigmas of consciousness and free will. Diving into these subjects, "Innocent Thoughts" tries to distill and present some of the current views about our universe.
Genre: Non Fiction
Format: Mobi or e-pub
The DCI Jones Casebook: Cryer's View by Kerry J Donovan
The explosive fourth instalment in the DCI Jones Casebook series of crime thrillers—this is CRYER'S VIEW. 
For more than five years police operations in the southeast of England have been failing. Chief Superintendent Knightly, a senior member of the National Crime Agency, suspects that someone is selling police intelligence. When one of his junior officers dies before he can attend clandestine meeting with him, Knightly is certain—there's a dirty cop inside his organisation.
Unable to trust anyone under his command, Knightly turns to an old friend for help—Detective Chief Inspector David Jones.
When Detective Sergeant Phil Cryer, answers his doorbell to find CS Knightly and DCI Jones on his doorstep, he knows things are about to get interesting—and dangerous. 
Phil Cryer, on sick leave after suffering an injury in the line of duty, soon finds himself deep undercover inside the NCA hunting the dirty cop, codename Alpine. He faces his most difficult and dangerous assignment. 
Alone, injured, and armed only with his phenomenal memory, Phil must identify the rogue cop before he escapes … or kills again. 
Can be read as a standalone novel.
Genre: Police crime
Format: Mobi
The Replacement Chronicles by Harper Swan
This omnibus edition of The Replacement Chronicles contains Raven's Choice, Journeys of Choice, and Choices that Cut.
Two Lives… separated by millennia but nevertheless linked irrevocably.
What possible link could Mark Hayek, an introverted twenty-first century research scientist, have to Raven, a young healer who lived during the late Pleistocene? It has everything to do with an injured Neanderthal man taken captive by Raven's band while he and his brothers were hunting bison.
After Raven heals the captive, he leaves for his tribe, and she tries to forget him as she struggles to remain within the band. But it's not possible to stay when several band members make her life with the group untenable. Seeking the Neanderthal man she'd helped and facing her fear of being alone on the dangerous steppes, she begins crossing that grassy land—but a woman like Raven isn't destined to be by herself for long. 
In the future, Mark Hayek is forced into making his own journey when his uncle dies in the Levant. His travels place him firmly in the footsteps of his Neanderthal and Early Modern Human ancestors, crossing the same ancient lands as he struggles against the fate a wayward kinsman has imposed. He's been made a pawn in a cruel game, but when he encounters a woman being held prisoner in a cave, he seeks a way to save her. Help arrives for the pair, flowing from an unexpected, ancient source, igniting a struggle deep within Mark to accept that the illogical as well as the logical make up existence.
Peoples come and go, one group replacing another over time, and echoes from ancient events have always affected the future, but Mark and Raven discover that in certain environments echoes are able to bounce back and forth, blurring their origins.
Genre: Mystery
Format: Mobi, epub or gift from Amazon.com
"Gwenllian ferch Gruffydd, the Warrior Princess of Deheubarth" by Laurel A. Rockefeller (56 pages)
Queen Elizabeth Tudor's Heroic Welsh Foremother! 
Born in 1097 in Aberffraw Castle, Princess Gwenllian ferch Gruffydd ap Cynan was always destined for great things. As daughter to one of Gwynedd's greatest warriors she grew up strong and passionate — more than a match for her older brothers. 
At sixteen Gwenllian's life changed forever when she fell in love with Prince Gruffydd ap Rhys, the beleaguered heir to Rhys ap Tewdur of Deheubarth. Together husband and wife fought for and ruled southern Wales, challenging the Norman Conquest of Wales and proving once and for all the nobility and courage of the Welsh people, a courage that endures across the centuries and lives in the heart of every Welsh man, woman, and child. 
Includes an extensive timeline covering over 400 years of Welsh and English medieval history. 
Genre: Narrative fiction suitable for children +adults.
Format: Mobi
Inside Of Me by Hazel McHaffie
Set within the topical debate about size-zero models, celebrities changing gender, runaway teenagers and an image-obsessed culture, this novel gets inside the skin of a family torn apart by distorted perceptions and conflicting identities. Three narrators tell the story. India Grayson is only 8 when her beloved father, Victor, suddenly vanishes, leaving a pile of clothes neatly folded on a windy beach in Scotland. India is devastated and bargains with God: I'll stop eating chocolate if you send my Daddy back to me. Now 15 and seriously anorexic, she's convinced that she heard his voice on a crowded London station, and sets out to track him down, aided and abetted by her best friend, Mercedes. Mother, Tonya, is torn between mollifying her troubled daughter, and her grave doubts about the man she married. Who exactly was he? What dark secrets were haunting him? Could he be involved somehow in the disappearance of three teenage girls? Just how healthy was his relationship with his daughter? How much information should she share with India? Or the police? Chris Taylor is a grieving parent struggling to find security in a florist shop in London, who takes in a runaway 16 year old schoolgirl, and helps her find a way into her chosen career. The mystery behind Victor's disappearance is much more challenging than Tonya ever dreamed of, and the revelation when it comes rocks the fragile truce she has established with her daughter. This book will resonate with everyone who has ever agonised over their own body image or identity, and any parent who must learn to relinquish control to their child. It brings medical ethics alive and puts it firmly at the heart of everyday family dynamics.
Genre: Contemporary family saga
Format: Mobi
Trick Me Once by Sharon Clare (ARC – stand alone, book #3 Magical Matchmaker series)
Magic pushes them together. Reality pulls them apart.
Humiliated radio show host Jessica Stirling is a survivor, yet nothing prepares her for the stage trick that spirits her across the country to a man suspiciously like the nineteenth-century folk hero idolized by Hollywood. About to lose her job, her life savings, and the home that matters to her more than love, she can't stay stranded in the mountains with a dangerously appealing man who believes in elves. 
Trapped in an Elvin world for a century, Scottish artist Aiden MacAuley is finally free and back on Earth. But he's not home. He's not safe. And he's not alone. To prevent the destruction of his bloodline, he must get back to Scotland immediately. He can't be distracted by the exasperating woman sent to him by a match-making elf, even if she does stir his lust like no woman has.
When she tries to heal the sins of his past, he can't open his heart. There's too much to lose and as the new guardian of the gate between the human and Elvin worlds, he isn't free to fall in love.
Genre: Paranormal Romance
Format: Mobi or e-pub
The Night Before Christmas by Rose Collins
Twas the night before Christmas and all through the house not a creature was stirring, 
Not even a … BEAR ? 
Clement Clarke Moore's much loved poem is brought beautifully to life in this gorgeous picture book with a twist- as Santa visits a family of bears on Christmas Eve. 
Share the Christmas magic and experience a whole new retelling of the timeless Christmas classic. 
With beautifully illustrated pages, The Night Before Christmas is the perfect gift for any child.
Genre: Children's Picturebook
Format: Mobi
Obsession by Ian Probert
A quarter of a century ago journalist and author Ian Probert decided never to write about boxing again. His decision was prompted by the injuries sustained by boxer Michael Watson during his world title fight with Chris Eubank. Now, in common with so many fighters, Probert is making an inevitable comeback. Dangerous sees Probert return to the scene of an obsession that has gripped him from childhood. In the course of numerous meetings with a number of leading figures in the fight game, including Herol Graham, Steve Collins, Michael Watson, Nigel Benn, Ambrose Mendy, Rod Douglas, Frank Buglioni, Kellie Maloney, Glen McCrory and Jim McDonnell among others, Probert takes a look at how lives have changed, developed and even unravelled during the time he has been away from the sport. From an illuminating and honest encounter with transgender fight manager Kellie Maloney to an emotional reunion with Watson himself, Probert discovers just how much the sport has changed during his absence. The end result is one of the most fascinating and unusual books ever to have been written about boxing.
Genre: Non-Fiction – Boxing
Format: mobi
The Du Lac Devil: Book 2 of the Du Lac Chronicles by Mary Anne Yarde
The best-selling Du Lac Chronicles continues: War is coming to Saxon Briton. As one kingdom after another falls to the savage might of the High King, Cerdic of Wessex, only one family dares to stand up to him — The Du Lacs. Budic and Alden Du Lac are barely speaking to each other, and Merton is a mercenary, fighting for the highest bidder. If Wessex hears of the brothers' discord, then all is lost. Fate brings Merton du Lac back to the ancestral lands of his forefathers, and he finds his country on the brink of civil war. But there is worse to come, for his father's old enemy has infiltrated the court of Benwick. Now, more than ever, the Du Lac must come together to save the kingdom and themselves. Can old rivalries and resentments be overcome in time to stop a war? The Du Lac Devil has a recommend reading age of 16+
Genre: Historical Fiction NA
Format: Mobi
Skyjacked by Shirley Golden
Separated from his son, only a galaxy stands between him and home… The year is 2154, and Corvus Ranger, space pilot and captain of the Soliton, embarks on a penal run to Jupiter's prison moon, Europa. It should be another routine drop, but a motley band of escaped convicts have other ideas. When Soliton is hijacked, Corvus is forced to set a new destination, one which is far from Earth and his son. Unable to fight (or smooth talk) his way to freedom, Corvus finds himself tied to the plans of the escapees, including their leader Isidore and a gifted young boy who seems to possess strange abilities. Desperate to return to Earth and the son he left behind, Corvus is thrown into the ultimate adventure, a star-strewn odyssey where the greatest enemy in the universe may very well be himself.
Genre: SciFi
Format: Mobi
Self-Serve Murder by Dena E Haggerty
Book 3 in the Death by Cupcake series. Can be read as a standalone.
Kristie is kind with a capital K, so it's quite the surprise when she wakes up next to a dead man with no recollection of the previous night. Even worse? She's naked. Kristie may be a sweetheart out to save the world, but sticking her nose into an investigation of rapes across campus makes her the target of a murderer. Before she knows it, Callie is smack dab in the middle of a murder investigation with her colleagues Callie and Anna. If that's not enough to drive a sane person up the wall, a friend has decided he's going to keep her safe whether she wants him to or not. And, oh yeah, he's her man and that's that. 
Come join us at Callie's Cakes, where murder investigations are on the menu. You are most welcome, but you may need to serve yourself as our barista Kristie is busy trying to save the world. 
Warning: Although there are plenty of moments that will make you shake your head and laugh at the antics of the ladies of Callie's Cakes, the subject matter – rape on college campuses – is very real and somewhat darker than your usual cozy mystery.
Genre: Cosy Mystery
Format: Mobi
The Spirit Tree by Kathryn M Hearst
Tessa, a southern girl with a crazy family and a brand new college degree, wants nothing more than for her life to start. When her uncle dies unexpectedly, she inherits more than his old truck. Lifetimes of family secrets unravel and nothing will ever be the same. After learning that she is not only a Fire Bird, but also half Nunnehi—the Cherokee equivalent to a fairy—Tessa is forced to fight for her life. Good thing she was raised by two tough southern ladies.
Genre: Paranormal Fantasy
Format: Gifted Kindle copy from Amazon.com
Roots Entwine by Victoria Bastedo
Hidden in the trees is a boy with a mysterious past and powerful ability—will the team that found him have to watch him die?
15-year-old Joaquin can hear a man's heart beating a half a mile away. He can see in the dark when others are stumbling. One whiff and he can tell what was served for yesterday's dinner. But then he needs near-coma sleep to heal his brain from the searing pain. He's a Phoshat, and his ability comes with a price.
Rumors spread about the mysterious Phoshat living in the forest around his family's estate. Then Kallum comes, the tall stranger who leads a mission team for the king. He's determined to add a Phoshat to the list of talents that his team boasts. He takes on the responsibility of a teenaged, untested Phoshat, and they set out, but soon it's evident that Joaquin's gift is so powerful that it almost swings out of control. As their journey goes on and unconsciousness overwhelms Joaquin over and again, Kallum begins to question whether Joaquin is ready for the dangerous mission that's growing more intense every day.
Joaquin wonders too. Why was he born different than everyone else?
Roots Entwine is a young adult fantasy adventure. A tree standing alone shades no one, but entwining his life with his team moves Joaquin towards the inevitable choice he must make for them. It's up to him to decide what the sum of his life will be, and if his inborn ability will be a curse to him or the gift that saves his friends. 
Genre: YA Fantasy
Format: Gift from Amazon.com
Watercolours In The Rain by Jo Lambert
WATERCOLOURS IN THE RAIN 
What happens to the future when past and present collide? 
JESS: Six years ago Jess's relationship with Talún Hansen was torn apart by one night of deception. He disappeared from Lynbrook village and she headed for university vowing never to let anyone break her heart again. Currently teaching in Oxford, Jess returns from holiday to an unexpected phone call and life changing news which eventually sees her returning home. 
TALÚN: Six years on Talún Hawkeswood, as he is now known, is heir to his grandfather's Norfolk farming empire. When he hears of trouble in the village due to Lynbrook Hall being put up for sale, going back is the last thing on his mind. But staying away is not an option either, not when someone he owes so much to is about to lose their home and their livelihood. 
LILY: Splitting with her husband after her son Josh's birth, Lily now works as part of an estate agency sales team.  She has always held onto her dream of finding a wealthy husband and a life of self-indulgence. When the sale of an important property brings her face to face with Talún, she realises despite the risks involved, the night they spent together six years ago could be the key to making those dreams come true. 
As Jess, Talún and Lily return to Lynbrook and the truth about what happened that summer is gradually revealed, Talún finds himself in an impossible situation. Still in love with Jess he is tied into a trade off with Lily: his name and the lifestyle she craves in exchange for his son. And when a child is involved there is only one choice he can make… 
Genre: Contemporary Romance
Format: Mobi
Kingdom Asunder (Book #1 Bloody Crown Trilogy) by Thaddeus White
What crime is more unforgivable than treason?
Princess Karena is all that stands between the House of Penmere and ruin. The King, her brother, was gravely wounded in a failed assassination attempt, and once-loyal followers are flocking to the treacherous Usurper's golden embrace.
But Karena knows the surest defence is attack, and will stop at nothing to destroy any rival to her brother… or herself.
Against her, the Usurper musters a vast army to crush Penmere once and for all, but in a war of treachery those closest to you can be the greatest threat.
Genre: Epic Fantasy
Format: Mobi or e-pub
Turn Of The Tide by Margaret Skea
Old rivalries…new friendships…dangerous decisions. 
Set in 16th Century Scotland Munro owes allegiance to the Cunninghames and to the Earl of Glencairn. Trapped in the 150-year-old feud between the Cunninghames and the Montgomeries, he escapes the bloody aftermath of an ambush, but he cannot escape the disdain of the wife he sought to protect, or his own internal conflict. He battles with his conscience and with divided loyalties – to age-old obligations, to his wife and children, and, most dangerous of all, to a growing friendship with the rival Montgomerie clan. Intervening to diffuse a quarrel that flares between a Cunninghame cousin and Hugh Montgomerie, he succeeds only in antagonizing William, the arrogant and vicious Cunninghame heir. And antagonizing William is a dangerous game to play…
Genre: Scottish Historical Fiction
Format: Mobi or e-pub