What authors are saying about Rosie Amber's Review Team:
'I rely on Rosie's review team for honest and thoughtful reviews. I know they love reading and the reviews they post express both that love and their opinions of my (and other writers') novels. Long may they continue. Their support has been invaluable.'  Carol Hedges, author of Victorian murder mysteries and YA
'As well as introducing me to talented authors in other genres, I'm grateful to Rosie's review team for helping raise awareness of my books to new readers.'  Tony Riches, Amazon best-selling historical fiction author.
'Without doubt the best book review service I've used. Always a quick turnaround, always honest reviews, and as an author you can't ask for more than that.'  Dylan J. Morgan, author of horror, Sci-Fi, dystopian and post apocalyptic fiction.
'Rosie Amber and her team of reviewers/bloggers are professional, dedicated and fair minded. As an author, I know that I will receive a fair critique of my novels from them. I am happy to use them as go-to reviewers for any new novel I publish. I am also happy to recommend them to other authors.'  Lizzie Lamb, author of romantic comedies
'Rosie's team bring authors and readers together in the nicest possible way.  Reviewers who care about books – what more can an author ask for?  David Ahern, mystery author
"Smaller authors don't have the same publicity budget as the big publishers and it is a struggle to reach potential readers. Rosie and her team provide an invaluable service not only with providing good quality reviews but also with sharing those reviews on social media to reach a larger audience." Diane Febry thriller author
Book Review Team Booklist
Below will be a list of books team members can request for review. Please read and write a review for any chosen book within a month of receipt. Reviews should be posted on at least 2 sites, these can be your own blogs, Amazon, Goodreads, Smashwords etc.  Plus a copy of the review should be e-mailed to me and I will post it here on my blog with full recognition going to the reviewer.  I shall endeavour to keep this page as up to date as possible and match book requests to reviewers on a first come first served basis.
Members of the book review team and authors are spread across the world and it's time zones so a little patience may be required at times.
All books will be in e-formats.
Team members should contact me via my e-mail to request their choice of book/ books and FORMAT. I will pass on their request to the author. Do check spam and contact me if you think you haven't received your book after a reasonable 48 hour wait.
Once you've written your book review please send a copy to me via e-mail and also tell me where you will be posting the review. I will post the review on my blog as soon as is reasonably possible with full credit to the reviewer. Please provide a link to your blog if you intend posting the review there as I will pass this on to the authors.
New Book review Team members are always welcome, please make initial contact via the Book Review Team Tab at the top of the blog.
Twitter Hashtag #RBRT
The Book List
How to get a Mobi or PDF file onto your Kindle
1. Each kindle has it's own e-mail address which is NOT your private e-mail.
2. To find yours, go to your Amazon account. Under the heading "Hello…" click on the drop down menu and go to "Manage your devices"
3. Click on "Your devices" in the new window and it should show your kindle and on the bottom of the screen, quite small, is an email address. You can edit this and make it more personal. Ok make a note of this e-mail address.
4. Go to your personal e-mails and add your kindle e-mail as a new contact.
5.  When you are sent a Mobi or PDF book file by an author, save it to your computer. (Don't open it, just save it)
6. Next compose an e-mail to your kindle. In the subject heading write the word "convert" (without the speech marks)
7. Leave the body of the e-mail completely blank, and attach the mobi or PDF file (only do one at a time) and press "Send"
8. In a few minutes the file should appear on your kindle, make sure your wi-fi is on. If it doesn't turn up in 3-4 mins. Switch off your kindle, then switch back on. Be patient.
9. Newer kindles like Fire and Paperweight should also accept e-pub files in this way.
10. Occasionally a file won't load and you get an e-mail message from kindle, I ask the author for a file in a different format if this happens.
Garbage Collectors by Mike Grabois (140 pages)
Jack Drozd thinks he's an ordinary boy—but how come he and his friends get involved in crazy adventures? Could it be because they love mystery and suspense, the excitement of chasing ideas and are filled with a desire to figure things out? But their adventures don't require travel to remote or dangerous places, or transformation into creatures with magical powers. All they have to do is… think like engineers. In each of these stories the kids encounter a problem, such as garbage in the middle of a pristine pond, a snowball fight or a flood that might damage their school. They don't need to be special geniuses to solve these difficulties, just willing to think. This process, however, isn't purely mental, it also engages all their emotions, anger, happiness, sadness, ecstasy, amazement and more. And even better, these stories also invite the reader to think about the method, find flaws in the presented solution or find a better answer.
Genre: MG engineering based short story collection
Format: e-pub
The Silver Horn Echoes by Michael Eging (302 pages)
The Dark Ages was a time of great turmoil and the collision of empires. As the young Frank kingdom prepares for war, Roland, heir to the Breton March, has been relegated to guard duty until a foreign emissary entrusts him with vital word of a new threat to the kingdom. Now, Roland embarks on a journey to save all he loves from swift destruction.
Yet, while facing down merciless enemies, Roland must also reveal a killer who stalks the halls of power and threatens to pull apart a kingdom reborn under the greatest of medieval kings, Charlemagne. It was thought Roland's father died on the battlefield, but he now has reason to believe he was murdered—and that murderer is Roland's new stepfather.
With no more time for childish games, Roland hopes to quickly grows into the great man his kingdom needs, but he must first pass through the fire and come through unscathed. A Silver Horn Echoes pays homage to "La Chanson de Roland" by revisiting an age of intrigue and honor and a fateful decision made in the shadows of the Battle of Roncevaux.
Genre: HistFic
Format: Gifted e-copy from Amazon.com
Everybody's Somebody by Beryl Kingston (323 pages)
"Life's for real an' you got to get on with it."
Rosie Goodison is not one to shy away from life's problems. Whether it's finding work or challenging injustice, Rosie squares her shoulders, sets her chin high and faces it full on.
Born at the end of the nineteenth century, in the rural south of England and sent into service aged just twelve, Rosie quickly discovers that many good people spend their lives toiling for very little reward, whilst others 'have it all'.
She decides it won't be like that for her. Why can't she ride in a car? Why can't she work when she's pregnant? Why can't she live in a nice flat? Why can't she be an artist's model?
Whilst working as a housekeeper for two upper-class boys, Rosie starts to learn more and more about the world, gleaned from overheard conversations and newspapers left lying around. This triggers an ongoing thirst for knowledge, which shapes her views, informs her decisions and influences her future.
Rosie aspires to have a better life than that of her parents: better living conditions, better working conditions and pay, better education for her children, to be able to vote, to be able to control how many children she has…
Without realising it, this young woman is blazing a trail for all those who are to come after.
Whilst working in London, Rosie meets her sweetheart Jim, but the The Great War puts paid to their plans for the future, and matters worsen afterwards, as she, along with the rest of society, tries to deal with the horrors and losses.
This heart-warming story follows the events of the early twentieth century – the impact and horrors of WW1, the financial crisis and the rapid social and political changes that took place.
All that remains of Rosie now is a quartet of paintings in an art gallery. The artist, now famous but the model, unnamed and forgotten; nobody of consequence.
But everybody has a life story. Everybody leaves some kind of mark on this world.
Everybody's somebody.
Genre: HistFic
Format: Mobi
Racing The Sun by Mary A Clark (Volume #2 Leila Payson series)
Leila Payson and her friends are back with more adventures in Racing The Sun, a sequel to Miami Morning. Leila, a high school teacher, is at a midpoint in her life, and contemplating a career change. She meets Doug, a paraplegic and former student, who wants to build better wheelchairs. Should she quit her job in order to run OccupyAbility, her new non-profit group, bringing together people of varying abilities?
In her personal life, Leila's relationship with Mark evolves, and she discovers both her father and mother have secret lives. A co-worker at school is stirring things up, and in a local park, where Leila volunteers, she finds small stones with mysterious symbols.
Told from multiple points of view, Leila's friend, Dov, also contributes his story. Dov goes to Cuba in search of his new love, the hunky bird guide, Nìco. Cran, the father of Leila's friend Charles, and husband of the erstwhile Berry, loves his vintage cars. After a racing accident, his life takes a different course.
Leila and Mark visit Africa, where they have both worked before. In South Africa, on a quest to see flamingos in the wild, Leila—inspired by Doug's experience—discovers she is also racing the sun.
Genre: Literary Fiction
Format: Mobi or e-pub
The Unravelling Of Brendan Meeks by Brian Cohn (235 pages ARC copies, book due to be published September 12th)
THE UNRAVELING OF BRENDAN MEEKS is a first-person glimpse into the mind of a young man with schizophrenia as he deals with tragic loss. The result is a unique and unforgettable mystery clouded with hallucinations and fraught by paranoia.
Meeks is a young man born with a silver spoon jammed down his throat, a fact his domineering mother has never let him forget. Although he has nearly everything he could ever want—friends, money, a good education—Brendan's life falls apart during graduate school when he begins to show signs of schizophrenia. Forced to drop out of school, he watches most of his friends disappear and his parents distance themselves further and further.
The only constant left in Brendan's life is his loving sister, Wendy. When she turns up dead, he must ignore the insults and threats from the voices in his head to begin his own investigation. With the help of an odd assemblage of his few friends—a drug dealer, a meth addict, and a war veteran with a bad case of agoraphobia—he begins to uncover a conspiracy that may, or may not, be a byproduct of his own delusional mind.
Genre: Psychological suspense Mystery
Format: Mobi
Forever Rose by Carmen Oprea (300 pages)
Alessandro Santini, an Italian doctor from the twenty-first century, lives an ordinary life in modern day Florence. But one evening, he passes through a swirling vortex caused by a supermoon and discovers he has stepped three hundred years into the past. Countess Rose Estes is torn between following her dream of becoming a historical painter and her duty toward her family. After Rose's father is wounded during her birthday ball, Alex and Rose burn with questions: Who attacked him with a flying dagger? Why? Forced to go to Siena and spend fourteen months together, Rose and Alex find themselves drawn to each other as they search for answers and discover secrets that go deeper than they ever imagined. As the portal's opening approaches, Alex finds out that Rose has been poisoned through the roses she's been receiving. He has two choices to save her life-take Rose to his time or go by himself and bring the medication she needs.
Genre: Romantic Suspense
Format: Mobi
Kai by Michelle Abbott
My name is Kai Okamoto. I deal drugs. Trade escapism for cold, hard cash.
Born to a British mother and a Japanese father, I grew up poor, hungry, and alone. Hiding from the monsters at our door. The debt collectors.
I've worked hard to escape my past. I'm not that frightened little boy anymore. I'm wealthy, secure, and sure of myself. At least I was, until I met Lily.
Lily is a good girl. The kind of girl I should stay away from. I should, but I can't.
I hate lying to her, but if she finds out who I am, what I do. I won't see her for dust.
A standalone, bad boy romance, set in England.
Genre: NA Romance
Format: Mobi or e-pub
Down To No Good by Earl Javorsky (ARC  – book to be published October)
PI Charlie Miner, freshly revived from his own murder, gets a call from Homicide Detective Dave Putnam. Self-styled "psychic to the stars" Tamara Gale has given crucial information about three murders, and the brass thinks it makes the Department look bad. Dave wants Charlie to help figure out the angle, since he has first-hand experience with the inexplicable. Trouble is, Charlie, just weeks after his full-death experience, once again has severe cognitive problems and may get them both killed.
Genre: Crime
Format: Mobi
The Drowned Tower by Nicolas Rinth (386 pages)
"If the future was bared before you, would it still be yours? If the past could chase you, would you run from it? If the world crumbled tonight, would you carve your own?"
Freedom is out of the question for practitioners of the Institute, and any supporters otherwise are dealt with violently. A system Sylvie Sirx neither refutes, nor endorses—born from an enviable family, talented in her skills, and entirely too content with her position, her path has always been a straight one… until now.
Her qualifications backfire when an elder from the north descends upon her home for a Choosing. He calls upon the Drowned Tower's most sought after practitioners for a simple job that ends in blood, and then Sylvie's blissful world erupts. She finds herself in the company of the Elementalist, Jacques Dace, an insufferable but deadly enthusiast of personal reform. Together, they're swept into a spiral of powerful magic and ancient grudges. Where truth bends, stones whisper secrets of the past, and their home lies at the heart of what could very well be Ferus Terria's next recorded war.
And for once, she is forced to choose a side, learning for herself what it means to master fate.
Genre: Epic Fantasy
Format: Gifted Kindle copy from Amazon.com
Michel & Henry Go To War by Avan Judd Stallard (240 Pages)
A Frenchman in the British Army fighting Germans on the Western Front? That'd be a bastard—the illegitimate son of the French President, forbidden by father to join the fray. Under an assumed name, Michel joins anyway. Except now he cannot escape the war that follows every step of the way as he and Henry—his comrade in arms—seek rest and recuperation in the mountains. Instead of wine and women, they find Germans and a secret plot to destroy France's hub of munitions production. Cut off and outnumbered, they recruit a motley army comprising a women's auxiliary and an old farmer with a big rifle and bad attitude. There'll be no rest for these soldiers, not until Michel and Henry go to war. A cracking action–adventure story for fans of Flashman and The Guns of Navarone.
Genre: WW1 HistFic
Format: Mobi or e-pub
The Gene Police by Elliott Light: A Shep Harrington Smalltown mystery #3 Due to be published January 3rd 2018
The Gene Police is a work of fiction that wraps a murder mystery in elements of the eugenics movement. To be clear, it is not a treatise on the subject but should enlighten readers about this little known pseudo science and hopefully inspire some of them to delve deeper into its history, its proponents, and its impact on American life. The author puts it this way: -My interest in race issues can be traced to growing up in the segregated suburbs of Washington, D.C. My mother's relatives were slave owners. My great great uncle was a famous eugenicist who was instrumental in the passage of the miscegenation and sterilization laws in Virginia. I'm convinced that if we as society are to rid ourselves of the curse of racism and white supremacy, we need to continue to keep the issue in the public conversation. My hope is that The Gene Police will add to the dialogue about racial issues by teaching readers about America's fascination with eugenics while simultaneously entertaining them.
Genre: Mystery
Format: Mobi or e-pub
Perfiditas by Alison Morton – Roma Nova #2 ( 290 pages)
Present day, alternate reality. Captain Carina Mitela of the Praetorian Guard Special Forces is in trouble – one colleague has tried to kill her and another has set a trap to incriminate her in a conspiracy to topple the government of Roma Nova. Founded sixteen hundred years ago by Roman dissidents and ruled by women, Roma Nova barely survived a devastating coup d'état thirty years ago. Carina swears to prevent a repeat and not merely for love of country.
Seeking help from a not quite legal old friend could wreck her marriage to the enigmatic Conrad. Once proscribed and operating illegally, she risks being terminated by both security services and conspirators. As she struggles to overcome the desperate odds and save her beloved Roma Nova and her own life, she faces the ultimate betrayal…
Genre: Alternative Rome histfic thriller
Format: Mobi e-pub via book funnel
Ronaldo: The Flying Reindeer Academy by Maxine Sylvester (98 pages)
Ronaldo is the top flying cadet at the prestigious Reindeer Flying Academy. He dreams of getting his flying license and becoming one of Santa's reindeer, just like his hero, Vixen.
In the first adventure in the Ronaldo series, the second year flying cadets face their toughest ever flying test – The Endurance Challenge. Will Ronaldo be victorious and lift the silver cup? Or will mean brothers Dasher, Comet and Prancer ruin his chance for success?
Genre: kidslit
Format: Mobi
Blood Rose Angel by Liza Perrat (412 pages)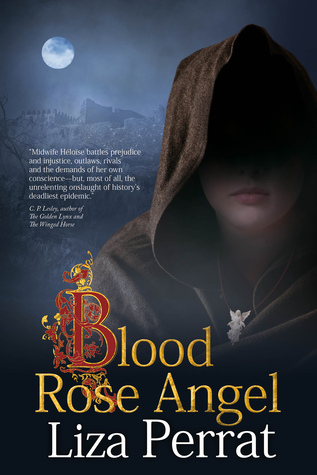 1348. A bone-sculpted angel and the woman who wears it––heretic, Devil's servant, saint.
Midwife Héloïse has always known that her bastard status threatens her standing in the French village of Lucie-sur-Vionne. Yet her midwifery and healing skills have gained the people's respect, and she has won the heart of the handsome Raoul Stonemason. The future looks hopeful. Until the Black Death sweeps into France.
Fearful that Héloïse will bring the pestilence into their cottage, Raoul forbids her to treat its victims. Amidst the grief and hysteria, the villagers searching for a scapegoat, Héloïse must choose: preserve her marriage, or honour the oath she swore on her dead mother's soul? And even as she places her faith in the protective powers of her angel talisman, she must prove she's no Devil's servant, her talisman no evil charm.
Genre: HistFic
Format: Mobi or e-pub
Blessed Mayhem by Sue Coletta (Book #2 Mayhem series, pub Aug 9th)
A chance encounter …a deadly predicament …a lethal decision.
The infamous Mr. Mayhem is not your average serial killer. Reminiscent of the beloved Hannibal Lecter, minus his thirst for flesh—because eating humans is just plain rude—Mr. Mayhem storms on the scene with style, grace, elegance, and a zest for life unlike any other. Impeccable manners also help. He may commit murder, but there's no reason to be impolite about it.
Accompanied by his loyal crow companions, Poe, Allan, and Edgar, his crimes strike fear in the hearts and minds of folks across Massachusetts' North Shore. When Shawnee Daniels—cat burglar extraordinaire and forensic hacker for the police—meets Mayhem in the dark, she piques his curiosity. Sadly for her, she leaves behind an item best left undiscovered. Or is it serendipity by design?
Color him curious, but he yearns to examine the psychology behind her life choices, tough girl routine, witty banter, and unique double-life. In a different time and place they may even become friends. But unfortunately, their predicament defines the risk.
The stakes are too high to stop now.
For reasons authorities cannot fathom, these seemingly unrelated murders will go down in history as the most impressive killing regime of all time. His coup de grace, if you will. Even if it means permanently erasing Ms. Daniels from the equation. All the pieces are there if the authorities look hard enough. The question is, will they? The only new wrinkle is Shawnee Daniels, and she may be his toughest opponent yet …if she's clever enough to play the game.
Genre: Thriller
Format: Mobi
An American Cage by Ted Galdi (ARC, book due out Aug/Sept)
Three inmates break out of a maximum-security prison in Texas, one of them Danny Marsh, a suburban kid in his twenties who landed in jail because of a crime he never intended to commit.
An American Cage follows Danny and his two escape partners over a twenty-four-hour period as they struggle to cross Texas to freedom in Mexico. On this dangerous journey, Danny has to evade the rabid Texas authorities, and even worse, the schemes of one of his closest allies, who isn't who he seems.
Genre:Thriller
Format: Free download link via netgalley http://netgal.ly/vnT2DW
Over The Ocean and to the Links by Jay A. Blum (324 pages)
A hilarious story of a simple man that blows his minuscule IRA to play some of the world's famous golf courses in the home of Golf, Scotland. Stubborn as Jeff is, he knew he could do better than the "golf tours" offered by many companies. As a result, the book is a tee by tee description of Jeff's trip from deciding which courses to play, how much he wanted to spend, the trials of driving on the wrong side of the road, and the simple beauty of Scotland. Here is my story. – Jeff Foulk
Genre: Golfing Non Fiction / Autobiography
Format: Mobi or e-pub
Divinity and the Python by Bonnie Randell (320 pages)
The Cards Forecast Work…
Shaynie Gavin is so much more than a sexy bartender mixing cocktails at The Python. A carpenter with a plan, Shaynie is amassing funds to launch her dream: Divinity–where she'll sell up-cycled furniture from the past alongside Tarot readings forecasting the future. So it's no surprise when Shaynie turns her own cards and sees Wands, the Tarot's symbol for work. And yet…she'd be so grateful if just once the Tarot would reveal the truth behind a lost evening whose scars haunt her skin. Shaynie's Hellnight eludes–and tortures–her. Yet when she calls the question of that dark night into her deck…
The Cards Forecast Love…
…and love appears in the form of pro hockey star Cameron Weste. Weste is haunted by scars and superstitions of his own, and he wants Shaynie's Tarot to answer far deeper questions than she first guesses this hot hockey god to be capable of. Who knew Weste was this intense? The Tarot, apparently. And yet…
The Cards Forecast The Devil…
When Cameron lands in her life, a stalker surfaces too, dropping clues to a connection between Shaynie, Cameron, and her lost, brutal Hellnight. Suddenly every card warns of deception, and nowhere feels safe. Shaynie and Cameron have to fight for their love–and their lives–as their stalker is determined to turn the Death Card for them both.
Genre: Paranormal Romantic Thriller
Format: Mobi or e-pub
Sweaty and Pals by Mac Black (168 pages)
Anyone who likes Mac Black's "Please call me Derek" (and the rest in the series covering his grown-up adventures) will enjoy introducing younger friends and family to his new series, "Sweaty and Pals". Derek hated his nickname and now we find out how he came by it. Filled with stories about Derek's exploits with his gang in the eighties, with quirky illustrations (by Mac Black), the stories build on Derek's ability to find disasters and get himself into one mess after another.
Sweaty's tales are about little kids enjoying life, before smartphones and computer games came along. Of course, it is just possible – if you are older than five – that you did all these things yourself…
Mac has embraced writing for younger readers with the same quirky clean humour that permeates his YA series. From Sweaty's first day at school, we meet some of the wonderful characters who pepper the adult books, subtly dealing with issues around prejudice, being different, living with the elderly, losing parents – but in a gentle, no-nonsense way that exposes the social discrimination  and values that we took for granted, in those days, but we would not accept, today. This makes these stories a perfect springboard for class discussions about daily life for children thirty years ago compared with now.
Genre: Children's Books / Humour
Format: Mobi
How To Avoid Techno Tantrums by David Boyle and Judith Hodge (64 pages)
Techno Tantrums are breaking out in a household near you… Technology is now at the heart of family life – and parents are struggling to stay ahead of the digital wave that is changing both our lives and those of our children's, forever.
But parents have been abandoned to deal with the lure of the online world alone. They face the sheer power of the internet companies by themselves. Schools and governments alike encourage children to spend their lives online, yet many of the internet founders – including Steve Jobs himself – rigorously restricted their own children's tech exposure.
This is an essential handbook – a supportive, realistic and practical 'how to' guide for 21st century families. Meet some of them – Tiger Mum, who harnesses the internet to increase her children's potential, or the Low Tech Parents who want to shield their children from technology for as long as they can. It's not a guide to online safety, which is well-covered elsewhere. Instead, this books helps navigate research, some of it alarming, some of it reassuring, to help parents find a way through – so that children can avoid addiction, enjoy the world around them, but also enjoy themselves online.
Genre: Non Fiction Parenting
Format: Mobi or e-pub
99 Days by Keith Ward (Stand alone book 341 pages)
His Wife: Murdered
His Children: Kidnapped
Their Sentence: Ritual Sacrifice in 99 Days
His Mission: Save them
His Chances: Hopeless
His Determination: Unstoppable
Genre: Fantasy
Format: Mobi, e-pub or kindle copy gifted from Amazon.com
Resolutions by Carol Warham (ARC book due to be published on August 9th)
A few days before the New Year, Carly Mitchell returns home to the small town on the Yorkshire moors. Her intention for the short visit is to make her apologies and offer an explanation for her action. A year earlier, she fled, leaving her bridegroom and friends bewildered.
She's met with mixed reactions, ranging from curiosity to open hostility. However, when an emergency arises, Carly agrees to change her plans and stay a little longer. Falling in love with the new local doctor, Ben Thornton, was not part of her original plan either. Especially when it appears his past is shrouded in mystery.
Complications and tensions increase during the town's New Year celebrations and she begins to doubt whether she has done the right thing by coming home.
Can she find the resolution she needs to overcome the challenges facing her, or will she run away again?
Genre: Women's Fiction /romance
Format: Mobi or e-pub
Rusticles by Rebecca Gransden (short story collection 104 pages)
In Hilligoss, a tired man searches for a son, a flamingo enthrals the night, and fireworks light up the lost. In these stories and more, Rusticles offers a meandering tour through backroads bathed in half light, where shadows play along the verges and whispers of the past assault daydreams of the present. Walk the worn pathways of Hilligoss.
Genre: Literary Fiction
Format: Mobi or e-pub
Speed Bump Himalayas by Mark Giblin (269 pages)
"Only go home when you're half mad, half dead, or both."
It's 1987, and Mark Giblin has just discovered the perfect escape from the brawling pubs and concrete towers of Thatcher's Britain.
India: mountains, beaches, chaotic, crumbling cities and an endless scope for travelling mayhem. His mate – a young Sean Lock – joins him, but their trip starts badly.
Once Sean regains his senses after landing in steaming hot, pre-monsoon Delhi, the pair stumble through Kashmir and Nepal on a ludicrous quest for fun. But on a remote mountain track, Mark discovers something far worse than the boredom of English suburbia, and is thrown headlong into a journey few could survive.
Speed Bump Himalayas will have you in stitches and tears as Mark charts the true tale of his remarkable journey, and his fight to stay alive.
Genre: Travel Memoir
Format: Mobi
By Light Of Hidden Candles by Daniella Levy (ARC, book due out Mid October 352 pages)
In a mud hut in the Jewish Quarter of 16th-century Fez, a dying woman hands her granddaughter a heavy gold ring—and an even heavier secret.
Five hundred years later, Alma Ben-Ami journeys to Madrid to fulfill her ancestor's dying wish. She has recruited an unlikely research partner: Manuel Aguilar, a young Catholic Spaniard whose beloved priest always warned him about getting too friendly with Jews. As their quest takes them from Greenwich Village to the windswept mountain fortresses of southern Spain, their friendship deepens and threatens to cross boundaries sacred to them both; and what they finally discover in the Spanish archives will force them to confront the truth about who they are and what their faiths mean to them.
At times humorous, at times deeply moving, this beautifully written and meticulously researched book will appeal to anyone interested in the history of Inquisition-era Spain, Sephardic Jews, or falling in love.
Genre: NA Hist Romance
Format: Mobi, e-pub or Netgalley link
The Lost Letter by Mimi Matthews (204 pages – ARC, book due out September 19th)
A Proud Beauty
Society beauty Sylvia Stafford is far too pragmatic to pine. When the tragic death of her gamester father leaves her destitute and alone, she finds work as a governess in a merchant's household in Cheapside. Isolated from the fashionable acquaintance of her youth, she resigns herself to lonely spinsterhood…until a mysterious visitor convinces her to temporarily return to her former life—and her former love.
A Scarred Beast
Colonel Sebastian Conrad is no longer the dashing cavalry officer Sylvia once fell in love with. Badly scarred during the Sepoy Rebellion, he has withdrawn to his estate in rural Hertfordshire where he lives in near complete seclusion. Brooding and tormented, he cares nothing for the earldom he has inherited—and even less for the faithless beauty who rejected him three years before.
An Unexpected Reunion
A week together in the remote Victorian countryside is the last thing either of them ever wanted. But when fate intervenes to reunite them, will a beastly earl and an impoverished beauty finally find their happily ever after? Or are some fairy-tale endings simply not meant to be?
Genre: Clean Hist Romance – Based on Beauty & the Beast
Format: Mobi or e-pub
Monsters & Angels by Anne Marie Andrus (ARC, book due out October 11th)
Fledgling nurse Sorcha Alden knew she had the skills to save lives, but she never dreamed her own life would be the one in danger.
Driven by tragedy to honor her family name, Sorcha embarks on a journey that takes her from the bleak but familiar streets of New York, through the sultry and seductive city of New Orleans, and into the brutal jungles of Nepal. Forging friendships and carrying on her mother's mission of healing was her dream. Plunging into a love affair with the mysterious Dr. Ashayle, could have been a fairytale.
Being murdered and waking up as a blood-thirsty monster—became her living nightmare.
Torn away from a life that had just begun, Sorcha returns to New Orleans as a newborn vampire, forced to start over in a cutthroat underworld of devilry and decadence. Complicated politics, bitter rivals and jealous ancestors stand between her and the promises she's still determined to keep.
In a realm where the boundary between good and evil is as murky as the Mississippi River and immortal does not mean invincible, will Sorcha ever risk her shattered heart and love again? Can the magical harmony of the Crescent City give her enough courage to fulfill her eternal destiny?
Genre: Paranormal Romance
Format: Mobi
Zenka by Alison Brodie (ARC due for release on November 6th)
"You can't start a fire without a spark"
Zenka is a beautiful Hungarian pole-dancer. When London mob boss, Jack Murray, saves her life she vows to become his guardian angel – whether he likes it or not.
"How can you be my guardian angel," Jack scoffed. "You're only five foot two."
Zenka shrugged, "I am small, yes, but a grenade is also small."
Jack receives a letter telling him he has a son, Nicholas. Unfortunately, Nicholas is a wimp, bullied by his flatmate, pussy-whipped by his girlfriend and terrorised by his elderly patients.
Although Jack is delighted to discover he's a father, he has to tread carefully. People are out to harm him and those close to him. Can he use his wealth, wiles and tough-guy contacts to make a man out of this mouse – before his enemies turn him into mincemeat?
Zenka takes charge. She's going to be the spark that will ignite Nicholas and "bring out th gorilla" in him.
Nicholas unwittingly transforms from pussycat to mad dog, falls in love with Zenka and finds out exactly where the bodies are buried – because he buries them. He's learning fast that sometimes you have to kill … or be killed.
As family ties become more complex, questions have to be asked:
Nicolas has always wanted a father, but why did it have to be Jack "Blowtorch" Murray?
Nicholas's mother accused Jack of rape when they were sixteen. Why didn't Jack deny it? Why did he take full blame even though it destroyed his life?
And is Zenka really who she says she is?
***
Love Actually meets Lock, Stock and Two Smoking Barrels.
"Blood is not only thicker than water, it's a bugger to get out of the carpet."
"A father is not just for Christmas – he's a life sentence."
Genre: Black comedy/romance/crime
Format: Mobi
The Magician's Curse by Linda G Hill (246 pages)
When Herman Anderson leaves home to make a better life for herself, she doesn't expect to meet a tall, dark stranger with whom she'll fall hopelessly in love.
Charming and mysterious, Stephen Dagmar is a stage magician seeking an assistant. The moment he sets eyes on Herman, he knows she's the one. He brings her home to his Victorian mansion where they embark upon an extravagant romance. Yet a shadow hangs over their love. Will the curse on his family end Stephen and Herman's happily ever after, before it really begins?
Amidst lace and leather, innocence and debauchery, The Magician's Curse begins the Gothic tale of The Great Dagmaru. Magic and romance await.
Genre: Gothic Paranormal Romance
Format: Mobi or e-pub
Painted: A Horror Novel by Kirsten McKenzie (296 pages)
If art can capture a soul, what happens when one of those souls escapes?
When art appraiser Anita Cassatt is sent to catalogue the extensive collection of reclusive artist Leo Kubin, it isn't only the chilly atmosphere of the secluded house making her shiver, it's the silent audience of portraits clustered on every wall watching her, including those of the unfinished portrait on the artist's easel. A portrait with an eerie familiarity.
Kubin's lawyer didn't share the detailed instructions regarding the handling of the art and Anita and her team start work in ignorance of the very instructions designed to keep them safe. Safe from the art.
One by one, the people in the portraits climb out of their frames, free at last from the confines of their canvas. And they have no intention of ever returning…
People Of The Sun by Jason Parent (327 pages)
All life comes from the sun. Sometimes, death comes with it.
Filled with hope and driven by fear, four would-be heroes are driven from their home planet in a desperate bid to save their civilization from extinction. But survival takes on a whole new meaning when a malfunction sends their ship plummeting toward Earth.
Surviving the crash is only the first obstacle on their path to salvation. The marooned aliens soon discover that Earth's beautiful exterior masks an ugly foundation, a place inhabited by a warrior race that's on a path toward self-destruction.
Brimming with action and intrigue, People of the Sun is sure to entice fans of dark fantasy and sci-fi thrillers such as Watchmen and I Am Number Four.
Genre: SciFi Thriller
Format: Mobi or e-pub
Casket Cache, A Spencer Funeral Home Niagara Cozy Mystery, (Book 1 of the series.) by Janice J Richardson (273 pages)
Funeral homes are supposed to be quiet …
Jennifer Spencer inherits her uncle's funeral home. Her move to the Niagara Region into the apartment above the Home went well, but in the first week alone, someone breaks into the funeral home. Then, Jennifer finds cash in a casket, a lot of cash. Certain it has something to do with the break-in, she's unable to convince the police and winds up on their list of suspects! But Jennifer has families to serve and funerals to arrange; that is her number-one priority. Someone sinister and dangerous wants the cash back; that's their number-one priority and Jennifer Spencer, funeral director, is in the way.
A cozy mystery with heart, compassion, and humour.
Genre: Cosy Mystery
Format: Gifted e-copy from Amazon.com
Allow Yourself To Be A Better Person by Balroop Singh (125 pages)
Do you think you are a good person? Would you like to meet your better self? Welcome to the vast vistas that this book unravels before you by highlighting the shaded areas that could never get your attention.
Enhancement of personality is a long process, which starts only when we acknowledge the need for it. Often we detest looking at our imperfections and if somebody is professionally successful, the thought doesn't even strike.
This book enlightens you about the goodness, which lies dormant within us till we make an effort to explore it. It exhorts you to introspect and accept natural human failings. It guides you towards the metamorphosis that could make you an endearing personality.
Genre: Self Help
Format: Mobi
One Night Deanne Cabinain (307 pages)
Thompson may be only seventeen but he knows he's just checked into Heartbreak Hotel for good, now that his girlfriend, Caroline, has put an end to their burning love. Since then he's been sleepwalking through his summer job at Super Kmart while desperately dreaming of ways to win her back. He even drops by the Tiki House on Elvis Presley Night hoping that she, a diehard fan of the "King of Rock 'n' Roll," will be there as well. That's when he meets Johnny Lee Young—real estate agent by day, Hawaii's Favorite Elvis Impersonator by night—and the lovesick teen's world suddenly takes a wild and unexpected turn.
As luck would have it, Johnny needs a temporary assistant to help with equipment and social media and Thompson eagerly accepts the offer, hoping it will distract him from his painful and lingering romantic issues. But like Thompson, Johnny is nursing a secret heartbreak and pining for his own lost love. So the new roadie starts making plans—with a little help from his friends Ronnie and Greta—to accompany the counterfeit King on an odyssey of a lifetime that will take them far from their island paradise home in search of true love.
Genre: YA / coming of age
Format: Mobi or e-pub
Shadows by Thorne Moore (319 pages)
A compelling blend of mystery and family drama with a gothic twist. Kate Lawrence can sense the shadow of violent death, past and present.
In her struggle to cope with her unwelcome gift, she has frozen people out of her life. Her marriage is on the rocks, her career is in chaos and she urgently needs to get a grip. So she decides to start again, by joining her effervescent cousin Sylvia and partner Michael in their mission to restore and revitalise Llys y Garn, an old mansion in the wilds of North Pembrokeshire.
It is certainly a new start, as she takes on Sylvia's grandiose schemes, but it brings Kate to a place that is thick with the shadows of past deaths.
The house and grounds are full of mysteries that only she can sense, but she is determined to face them down – so determined that she fails to notice that ancient energies are not the only shadows threatening the seemingly idyllic world of Llys y Garn.
The happy equilibrium is disrupted by the arrival of Sylvia's sadistic and manipulative son, Christian – but just how dangerous is he? Then, once more, Kate senses that a violent death has occurred…
Set in the majestic and magical Welsh countryside, Shadows is a haunting exploration of the dark side of people and landscape.
Genre: Crime
Format: Mobi
Crazy In Love by Annabelle Costa (243 pages)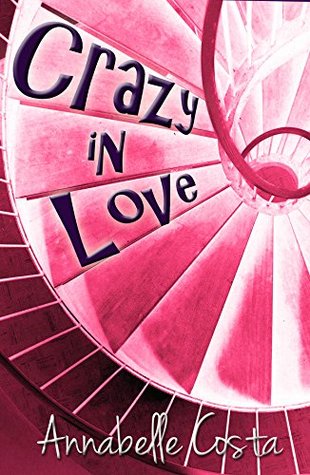 They call her Crazy Anna.
Anna Flint won't shake your hand. She collects tin cans. She cleans her cubicle at work with Lysol several times a day. But Anna doesn't care that they call her crazy. She's absolutely satisfied with her life of perfect organization, cleanliness, and most of all, solitude.
Matt Harper likes Anna Flint. He likes that she's the smartest person he knows and he likes her big blue eyes. He doesn't even mind her can collection. In fact, he pretty much likes everything about Anna. As his body and his world are falling apart, she still manages to make him happy.
Matt is the only person Anna has ever wanted to be close to. But how can she go on a date with him if the thought of dinner at a restaurant fills her with terror? How can she ever kiss the man she loves if she can't even touch him?
Maybe it's time to stop being Crazy Anna. If only she could.
Genre: Women's Fiction
Format: Mobi
Jennifer Brown's Journey by Angie Langley (215 pages)
Five feet one and full of fizz, Jennifer Brown lights up the room. She has a gorgeous partner, a wicked best friend, and a boss who doesn't mind that she's the worst typist on the planet. She's loyal, generous and irredeemably ditzy. Everyone loves Jennifer Brown.But can she learn to love herself? When her world caves in, she needs every ounce of her steely core to step back from the abyss and take charge of her life, reinventing herself first as cook and housekeeper to a saucy sexagenarian, then as manager of a tumbledown country estate with sensitive secrets.Peopled by a battalion of hilarious characters from the caustic, cross-dressing confidant to the besotted ex-boyfriend with a barmy ex-wife, Jennifer Brown's Journey is a heartwarming, thoughtful, often poignant portrait of the trials of life as a thirty-something woman.Jennifer Brown champions the importance of self-belief, and the value of a bucket-sized glass of wine in a tight spot.And, always in the background, there's the quiet man with the warm eyes and the velvet vowels.What on earth is Jennifer Brown going to do about him?
The first in a series of three, Jennifer Brown's Journey is a story of female self-empowerment and the triumph of the human spirit in the face of challenges that many women will recognise. Lighthearted and poignant, the story gives readers a very real sense of a woman, initially rather ditzy, maturing into a redoubtable, self-possessed individual who faces her many challenges with developing aplomb.
Genre: Literary Humour/ Women's Fiction
Format: Mobi
Costa Brava by David Kennedy
An accidental death brings Alex Scott to Spain´s Mediterranean coast. But what promises to be a few fun-filled weeks house sitting in a millionaire's paradise soon turns to tragedy as Scott is drawn into a web of mystery, deceit and murder.
A fatal accident –
What was the eighty-year-old caretaker doing climbing cliffs?
A beautiful girl –
Is all what it seems with the beautiful blonde from the bar?
A secret to kill for –
Can Scott uncover the mystery of the lighthouse that his neighbour will kill to protect?
Genre: Crime
Format: Mobi or e-pub
White Lies By Ellie Holmes (ARC due out June 27th)
A wet night; a car crash; three lives are changed forever…
Sam Davenport is a woman who lives her life by the rules. When her husband Neil breaks those rules too many times, she is left wondering not only if he is still the man for her but also if it's time to break a few rules of her own.
Actions, however, have consequences as Sam soon discovers when what starts out as an innocent white lie threatens to send her world spiraling out of control.
Genre: Romance
Format: Mobi
Addict by Matt Doyle (191 pages)
New Hopeland was built to be the centre of the technological age, but like everywhere else, it has its dark side. Assassins, drug dealers and crooked businessmen form a vital part of the city's make-up, and sometimes, the police are in too deep themselves to be effective. But hey, there are always other options …
For P.I. Cassie Tam, business has been slow. So, when she's hired to investigate the death of a local VR addict named Eddie Redwood, she thinks it'll be easy money. All she has to do is prove to the deceased's sister Lori that the local P.D. were right to call it an accidental overdose. The more she digs though, the more things don't seem to sit right, and soon, Cassie finds herself knee deep in a murder investigation. But that's just the start of her problems.
When the case forces Cassie to make contact with her drug dealing ex-girlfriend, Charlie Goldman, she's left with a whole lot of long buried personal issues to deal with. Then there's her client. Lori Redwood is a Tech Shifter, someone who uses a metal exoskeleton to roleplay as an animal. Cassie isn't one to judge, but the Tech Shifting community has always left her a bit nervous. That wouldn't be a problem if Lori wasn't fast becoming the first person that she's been genuinely attracted to since splitting with Charlie. Oh, and then there's the small matter of the police wanting her to back off the case.
Easy money, huh? Yeah, right.
Genre: Noir crime/ cyberpunk scifi
Format: Mobi or e-pub
Roughhouse by Dan Cummings
Neil Karp has spent most of his high school life as a professional burnout, but with college looming on the horizon he has decided to salvage some form of future by cleaning up his act. Unfortunately, with one impulsive and altruistic action on behalf of his friends Sam and Matt, Neil riles up the school's drug dealers. This alone would be a big enough problem for Neil and his pals, but as the gang ramp up their intimidation, a dark secret from a bloody, nightmarish childhood summer comes back to haunt Neil. A dangerous, otherworldly interloper with dubious notions of friendship has returned, one who could be Neil's biggest ally, or his greatest threat, against the town's violent criminals.
Things quickly turn from bad to worse for Neil, but with no one else to turn to, he is helplessly dependent on the eccentric and sadistic companion from his past, and this friend likes to roughhouse.
My Shorts: 13 SFF short stories by Arthur M. Doweyko (196 pages)
A collection of thought-provoking award-winning science fiction and fantasy tales guaranteed to change your view of the universe. Harry teams up with Harry in a time-travelling thriller to save their wife; Andrew the cyborg is the last human and must decide whether to go fully artificial; a policemen makes a deadly choice during a first alien contact; a little boy finds he cannot lie; when something hits you on the head, you better hope it's not blue ice. These and other excursions into the what-if mind of Arthur M. Doweyko are both spell-binding and bewildering. Grab a cup of coffee and tighten your seat belt.
Genre: SciFi
Format: Mobi
The Rebel Queen (Overlord Book #4) by JD Smith (248 pages) Can be read as a stand alone.
My name is Zabdas: a son, father, commander and confidant. I am a man born of invasion, a warrior in a forgotten land. I speak of history, of Rome, Syria and Egypt, and relay the story of Zenobia: wife to the King, sister to me, mother to her country, daughter of the gods …
Syria is finally at peace. The war against the Persians is won and a triumph held in honour of King Odenathus' victories. Whilst the east prospers, so the west crumbles as Emperor Gallienus struggles to maintain power.
With success comes opportunity. Peace never holds for long as rumours surrounding Odenathus' rising popularity abound and enemies approach on every frontier.
Zenobia must play the game of politics, forge alliances and press her advantage no matter what, if she is to secure the east. Zabdas discovers his past, and battles both conscience and heart as he chooses paths that will change everything.
It is the year of death. The gods are watching and no one is safe …
Genre: Ancient middle east HistFic
Format: Mobi or e-pub
The Black Hornet by Rob Sinclair (ARC, book due out June 12th)
What do you do when the love of your life vanishes without a trace? If you're ex-intelligence agent James Ryker you search for the answers whatever the cost, however much blood and sacrifice it takes…
Six months ago Lisa was taken from Ryker, and he'll stop at nothing to find out who is responsible and why. Following a trail to Mexico, the ex-Joint Intelligence Agency asset soon finds himself in the firing line of enemies he long thought he'd left behind. Set-up for the murder of a former informant, Ryker is thrown into a crumbling jail run by The Black Hornet, the notorious leader of a Mexican drug cartel. But what connects the cartel to the informant's murder, and to Lisa's disappearance? And just who is the mystery American claiming he can help Ryker in his hour of need?
The Black Hornet is the second book in the bestselling James Ryker series. Part Bourne, part Reacher, it's an explosive and action-packed thriller to rival any other.
Genre: Action Thriller
Format: Mobi
World Of The Innocent by Nadine Keels (106 pages)
"Are you ready to love this young man?"
Jhoi: she's poetic. She's guarded. And she couldn't imagine having much to do with a guy like Marcas. Sure, Marcas is a brilliant fellow artist, admired by plenty of fans. But he's so remarkably…strange.
Still, Marcas touches Jhoi's soul. And through the counsel of a shrewd old neighbor, Jhoi will discover a link between intimate friendship and becoming a steward of an era.
A tale of love, enduring belief, and the meaning of innocence—based on a true story.
Genre: Literary love story
Format: Mobi or e-pub
The Thirteen Lives of Frank Peppercorn – Anthology (209 pages)
Betty Peppercorn is burning her husband Frank today. Well, she's burning her property. The corpse she was left with as a reward for loving somebody for better or worse. Frank exists only in her thoughts, anymore.
To her knowledge, Frank had no friends. Betty's not even sure he existed before they met. It comes as a major surprise, then, when several strange faces appear at the funeral, each of them bringing their own stories of what Frank meant to them.
As the day goes on, it becomes increasingly apparent that Frank was not the man she thought he was.
Thirteen new and established writers collide in this brand new novel-of-stories project from Ryan Bracha, the brains behind Twelve Mad Men, The Switched, and The Dead Man Trilogy. All proceeds will be donated to Alzheimer's charities.
Genre: All sorts
Format: Mobi
Sudden Conflicts by Gary Beck (296 pages)
With the flare for adventurous webs that Beck so skillfully weaves, Sudden Conflicts is an exciting and witty tale of college friends from disparate backgrounds who seek to break into the world of high-tech super giants, while defending their innovative software development against corporate greed and foreign hackers. The three extremely bright college roommates, Pete, Clar, and TJ, survive a school rampage shooting, which forms a lifelong bond between them. Computer majors, they become business partners and develop a software program that tracks cyber-attacks. Armed with newly-earned PhDs, they share a tiny New York City apartment. Humor, and years of deep friendship help them endure long months of searching for rich investors. But things don't work out as planned and they end up taking software coding jobs with a company that has a hidden agenda. While the trio fights to gain millions of dollars from entrepreneurs, threats, hackers, and intrigues build to a climax. When TJ and Pete start dating two lovely young women, danger escalates, FBI agents become involved, and a Chinese businessman makes an offer they might not be allowed to refuse. The friends are forced to make hard choices when revenge and morality present opposing pressures.
Genre: Espionage
Format: Mobi or e-pub
The King's Peace by Kevin Hammond (211 pages)
The Kingdom is young and yet it stands in great peril. Dark tales of the unnatural have reached the King's city. The King is slain in his bed and the storm on the horizon brings black ships closer to the coastal city of Erenon. Nathaniel, a clever thief has stumbled upon a job that brings him to the home of the King when he is slain and Nathaniel is unwillingly dragged into the quest to reach the southern garrison which has gone quiet in recent months. Strange powers are helping and hindering him and the small company of soldiers dispatched to that garrison as war comes to the city.
They will find those horrors that plague the common man, an ancient legend will unravel, and a deception so epic in scale it involves the Gods. The whole world of man and nations who live on the other side of the mountain range known as the Great Divide will come together in a war no one really understands and as the kingdom fights to survive it will face an enemy they know nothing about.
Genre: Epic Fantasy
Format: Gifted e-copy from Amazon.com
Swaying by Lucinda Blanchard (349 pages)
Charlotte has one desire in life – she wants a daughter. But you can't choose what you have… can you?
Desire soon turns to obsession as Charlotte embarks on a difficult and controversial journey to sway the odds to have a girl.
How far is she prepared to go, and at what cost?
Genre: Parenting
Format: Mobi
A Passionate Play by Jessica Lauryn (302 pages)
On the heels of a major performance, theater actress Alicia Coleman is attacked in an alleyway. She is struck over the head with a pistol and the blow causes her to lose her memory. Injured and afraid, Alicia struggles to remember the details of her life. The only person who appears to know who she is, is the man she fears may also be her attacker.
In the midst of several failed attempts to escape, Alicia comes to know the man whose home she awoke in and realizes that the two of them share a complicated past. Though Nick refuses to tell her much beyond her first name, a series of dreams, in which she and he are sharing a lot more than the second story of a secluded mansion, cause Alicia to suspect the most outrageous of possibilities—that the man holding her prisoner may actually be her lover. Surrounding threats, including that of a midnight intruder, cause Alicia to realize that proving her theory true (or not) may be her only chance of keeping her attacker from coming after her a second time.
Genre: Romantic Suspense
Format: Mobi
Beloved Besieged by April Munday (227 pages)
Can an army keep them apart? 
Limoges 1364 – When Joscelin saves Elaine's life in a religious riot neither expects to see the other again. Six years later Joscelin returns to Limoges with an army and lays siege to Elaine's home. When the army enters the town he has to get to her before anyone can harm her… or worse.
Genre: HistFic
Format: Mobi or e-pub
Election 2064: Book One by Scott McDermott (278 pages)
"History doesn't repeat itself. It outdoes itself." 
– Acton Granger, 54th President of the United States. 
Nearly five decades from now, America is finding its legs again after years of bitter conflict. Civ-2, as the Second Civil War came to be known, turned many of the nation's cities into battlefields and took millions of lives. Early in the 2060 campaign, Reformation League candidate Acton Granger made an unprecedented concession – in the tradition of Washington and Adams at the nation's outset, he would forego a running mate and offer the vice presidency to his chief rival, whomever that may become. It was a gesture of unity that rocketed Granger to victory. Still stinging from defeat, the Conservative League's Elijah Schroeder chose to swallow his pride and accept Granger's offer, alienating his own supporters and political allies in the process. 
Now two years into their fragile partnership, the 2064 campaign looms, and Elijah learns his selection was more complicated than the call for healing he and the country were led to believe. He must decide whether to continue toiling as a false symbol of harmony or turn against the man who is now his boss and leader of the free world. 
Meanwhile, other national figures emerge with their own designs on the election, from the Freedom League's rebellious darling Shelby Monroe to the Progressive League's technology mogul Ben Allen, who could become the country's first gay president. 
As each contender charts their strategies and campaigning begins, a terrorist attack – orchestrated by a new, terrifying weapon – rocks the nation and turns all of their candidacies upside-down. That is, all of them but one. 
This is the first volume in the Election 2064 series. 
Genre: SciFi Thriller
Format: Mobi
Blessedly Bound by Lucretia Stanhope (218 pages)
Gwen Hensley finds herself pulled into something life altering when she inherits a sprawling manor from a grandmother she never knew. As a witch, she uses her gift of sight to experience her grandmother die in a brutal execution by flames. The vision is only the catalyst that tosses her into a mystery involving a killer with psychopathic tendencies and a vitriol for witches.
Seeking aid in unraveling the mystery, she discovers her familiar, Lewis, is wrapped up in her family curse that involves voodoo and a sacrifice of the first-born witch in each generation. The neighbor, Sebastian, her grandmother's best friend and a familiar with his own haunted past, tugs her in intimate and magical ways, which both puts her in danger and a position to be more powerful than she ever dreamed possible.
Genre: Paranormal Fantasy
Format: Mobi
The Trouble With Seduction by Victoria Hanlen
Rebellious, Scandalous and Irredeemable
Sarah, Lady Strathford, is ready for a little harmless frivolity with a man of her own age and her own appetites…surely that's not too much to ask! After the death of her beloved husband years before, Sarah is ready for an adventure… Enter the dashing, roguish – and baffling – Mr Cornelius Ravenhill.
Ravenhill, however, is not the gentleman he seems, and soon Sarah finds herself battling against the corrupt and harsh world around her as it threatens to destroy all she holds dear. The question is, will her seduction at the hands of Mr Ravenhill prove to be her saviour or her downfall?
Genre: Regency Romantic Suspense
Format: Mobi
Under The Cherry Tree by Lilac Mills (Arc – May publication date)
The best sort of holiday read, recommended for fans of Jane Costello, Erica James, and Lucy James
"My dog didn't like men. Actually that was a lie – she didn't like the men I chose. The only ones who rocked her world had been my father (who was no longer with us), Ross (who was gay), and the butcher on the high street (for obvious reasons)."When Jenni Meadows has the opportunity to expand her dog-grooming business she takes it, and when a nice man appears on her horizon but fails to make any sparks fly, she decides she has enough on her plate with her business without adding a boyfriend into the mix. Besides, Millie doesn't like him and when her dog doesn't like a man, Jenni knows all about it. So why does Millie take a very strange liking to the new vet, especially since he has a taciturn expression, wears a wedding ring, and wields a needle? Under the Cherry Tree is a tale of love and hope, waggy tails, and cold noses.
Genre: Women's Fiction / ChickLit
Format: Mobi or e-pub
Hyper by John A Autero (266 pages)
"Evil doesn't have a problem finding the middle of nowhere."
People are being savagely murdered on Decontamination Depot 315 and Charlie Kennedy needs to figure out who's doing it. Is it the most logical choice, the prisoner visiting the depot who happens to be a convicted multi-murderer? Or is it the goody-two-shoes from Kansas who seems to be everybody's best friend? Or maybe the soldier from the Russian crime syndicate? And don't forget about the thug from the south side of Chicago. To make matters worse, the culprit has programmed the depot to self-destruct unless Charlie can figure out some way to stop it. 
No matter how far mankind travels into deep space, evil will always be at his side ready to twist his moral compass one hundred and eighty degrees.
HYPER is a "who-done-it" that will keep you wondering until the very last page!
Genre: SciFi Thriller
Format: Mobi
Beers, Blokes and Burritos by Jo Blakeley (261 pages)
Cath Brown is an ordinary twenty-something who is fed-up with her job, eats and drinks too much, and continually falls for unsuitable men. Even though she knows she should quit them all, she can't. Being cruelly dumped on her birthday is the final straw so she abandons her life in London and flies off to Mexico for a year's adventure.
As her journey begins Cath receives mysterious emails from a stranger who knows too much about her to be a coincidence. The Bliss Expert promises to reveal Ten Steps to Bliss, which will give her everything she has always wanted: purpose, love, hope and happiness.  Will Cath follow the advice and change her life?
Join Cath in her wayward travels as she explores new lands, new blokes and opportunities to unleash her inner self.  Can she finally stop repeating the same patterns and find true love and happiness?
You too can change your life. Follow the Ten Steps to Bliss with Cath and discover the powerful effects they can have to find your own bliss and become the best version of yourself.
Genre: Women's "self-help" fiction
Format: Mobi
More Things In Heaven and Earth by E.A Comiskey (295 pages)
For years, Simone Fitzgerald has battled to live a normal life, despite the multitude of voices she constantly hears.
It seems she's succeeding, until an angel appears and asks her to embrace her gifts and stand as a prophet.
When demon forces mobilize the creatures of legend against mankind, and the wrath of The Creator burns hot against creation, is one mom strong enough to embrace the light and bring peace to the universe, or will she be crushed under the weight of the burden she's been asked to bear?
Genre: Spiritual Fantasy
Format: Gifted kindle copy from Amazon.com