What authors are saying about Rosie Amber's Review Team:
'I rely on Rosie's review team for honest and thoughtful reviews. I know they love reading and the reviews they post express both that love and their opinions of my (and other writers') novels. Long may they continue. Their support has been invaluable.'  Carol Hedges, author of Victorian murder mysteries and YA
'As well as introducing me to talented authors in other genres, I'm grateful to Rosie's review team for helping raise awareness of my books to new readers.'  Tony Riches, Amazon best-selling historical fiction author.
'Without doubt the best book review service I've used. Always a quick turnaround, always honest reviews, and as an author you can't ask for more than that.'  Dylan J. Morgan, author of horror, Sci-Fi, dystopian and post apocalyptic fiction.
'Rosie Amber and her team of reviewers/bloggers are professional, dedicated and fair minded. As an author, I know that I will receive a fair critique of my novels from them. I am happy to use them as go-to reviewers for any new novel I publish. I am also happy to recommend them to other authors.'  Lizzie Lamb, author of romantic comedies
'Rosie's team bring authors and readers together in the nicest possible way.  Reviewers who care about books – what more can an author ask for?  David Ahern, mystery author
"Smaller authors don't have the same publicity budget as the big publishers and it is a struggle to reach potential readers. Rosie and her team provide an invaluable service not only with providing good quality reviews but also with sharing those reviews on social media to reach a larger audience." Diane Febry thriller author
Book Review Team Booklist
Below will be a list of books team members can request for review. Please read and write a review for any chosen book within a month of receipt. Reviews should be posted on at least 2 sites, these can be your own blogs, Amazon, Goodreads, Smashwords etc.  Plus a copy of the review should be e-mailed to me and I will post it here on my blog with full recognition going to the reviewer.  I shall endeavour to keep this page as up to date as possible and match book requests to reviewers on a first come first served basis.
Members of the book review team and authors are spread across the world and it's time zones so a little patience may be required at times.
All books will be in e-formats.
Team members should contact me via my e-mail to request their choice of book/ books and FORMAT. I will pass on their request to the author. Do check spam and contact me if you think you haven't received your book after a reasonable 48 hour wait.
Once you've written your book review please send a copy to me via e-mail and also tell me where you will be posting the review. I will post the review on my blog as soon as is reasonably possible with full credit to the reviewer. Please provide a link to your blog if you intend posting the review there as I will pass this on to the authors.
New Book review Team members are always welcome, please make initial contact via the Book Review Team Tab at the top of the blog.
Twitter Hashtag #RBRT
The Book List
How to get a Mobi or PDF file onto your Kindle
1. Each kindle has it's own e-mail address which is NOT your private e-mail.
2. To find yours, go to your Amazon account. Under the heading "Hello…" click on the drop down menu and go to "Manage your devices"
3. Click on "Your devices" in the new window and it should show your kindle and on the bottom of the screen, quite small, is an email address. You can edit this and make it more personal. Ok make a note of this e-mail address.
4. Go to your personal e-mails and add your kindle e-mail as a new contact.
5.  When you are sent a Mobi or PDF book file by an author, save it to your computer. (Don't open it, just save it)
6. Next compose an e-mail to your kindle. In the subject heading write the word "convert" (without the speech marks)
7. Leave the body of the e-mail completely blank, and attach the mobi or PDF file (only do one at a time) and press "Send"
8. In a few minutes the file should appear on your kindle, make sure your wi-fi is on. If it doesn't turn up in 3-4 mins. Switch off your kindle, then switch back on. Be patient.
9. Newer kindles like Fire and Paperweight should also accept e-pub files in this way.
10. Occasionally a file won't load and you get an e-mail message from kindle, I ask the author for a file in a different format if this happens. 
Someone Close To Home by Alex Craigie (253 pages)
Talented pianist Megan Youngblood has it all – fame, fortune and Gideon.
But Gideon isn't good enough for Megan's ambitious, manipulative mother, whose meddling has devastating repercussions for Megan and for those close to her.
Now, trapped inside her own body, she is unable to communicate her needs or fears as she faces institutional neglect in an inadequate care home.
And she faces Annie. Sadistic Annie who has reason to hate her. Damaged Annie who shouldn't work with vulnerable people.
Just how far will Annie go?
Genre: Womens Fiction
Format: Mobi
The Blood Of Winter by John Ozmore (277 pages)
Winter could remember Death's voice in the womb. It calls to him still, filling his mind with visions of all the ways he can die. The premonition of Death is an ally in war and Winter will need it to survive the coming darkness.
King Drohn is destroying everything and everyone, leaving the world in ruin. Branded a traitor and forced to escape Winter must travel to the ends of the known world to gather allies while trying to protect an indigenous tribe and the woman he loves. The three empires have existed before recorded history and few know what they were built to hide. When the blood from their war saturates the earth, the Demons of Lost Souls will rise and cleanse the world. In forgotten prisons beyond our stars exists a darkness even Death must fear.
Genre: Fantasy
Format: Mobi
After The Green Withered by Kristin Ward (289 pages)
They tell me the country looked different back then.
They talk of open borders and flowing rivers.
They say the world was green.
But drought swept across the globe and the United States of the past disappeared under a burning sky.
Enora Byrnes lives in the aftermath, a barren world where water has become the global currency. In a life dominated by duty to family and community, Enora is offered a role within an entity that controls everything from water credits to borders. But it becomes clear that not all is as it seems. From the wasted confines of her small town to the bowels of a hidden city, Enora will uncover buried secrets that hide an unthinkable reality.
As truth reveals the brutal face of what she has become, she must ask herself: how far will she go to retain her humanity?
Genre: YA Dystopia
Format: Mobi
The Matrimonial Advertisement by Mimi Matthews (388 pages) ARC now, book due out Sept 4th
She Wanted Sanctuary…
Helena Reynolds will do anything to escape her life in London, even if that means traveling to a remote cliffside estate on the North Devon coast and marrying a complete stranger. But Greyfriar's Abbey isn't the sort of refuge she imagined. And ex-army captain Justin Thornhill—though he may be tall, dark, and devastatingly handsome—is anything but a romantic hero.
He Needed Redemption…
Justin has spent the last two decades making his fortune, settling scores, and suffering a prolonged period of torture in an Indian prison. Now, he needs someone to smooth the way for him with the villagers. Someone to manage his household—and warm his bed on occasion. What he needs, in short, is a wife and a matrimonial advertisement seems the perfect way to acquire one.
Their marriage was meant to be a business arrangement and nothing more. A dispassionate union free from the entanglements of love and affection. But when Helena's past threatens, will Justin's burgeoning feelings for his new bride compel him to come to her rescue? Or will dark secrets of his own force him to let her go?
Genre: Clean Victorian romance
Format: Mobi /epub
Sleep, Merel, Sleep by Silke Stein (108 pages)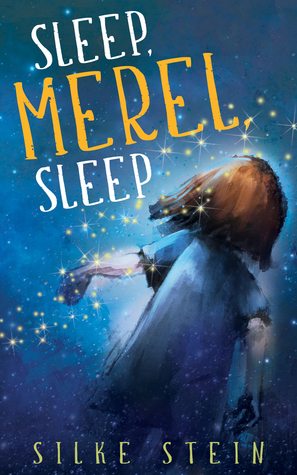 Who wants to be awake forever?
Life has changed for eight-year-old Merel. Since the birth of her sick baby brother, her parents seem to have forgotten she exists. But when she finds a tiny silver violin in her bedroom rug, things take a turn for the worse.
Merel learns that her sleep has abandoned her and that she must embark on a perilous journey to recover it or stay awake forever. Together with her devoted toy sheep Roger, tired Merel sets out in search of Lullaby Grove. Before long, she finds herself haunted by a scary stranger.
Follow Merel into a surreal world. Meet a sleepy king with an obsession for feathers and a transparent old man on a night train going nowhere. Discover why the moonfish cry, why you should never walk across the Great Yawns ― and if poor Merel can escape her pursuer, win back her sleep, and realize what matters most in her life.
Genre: MA/ YA
Format: Mobi / epub
Queen of the Darkest Hour by Kim Rendfeld (ARC now, book due to be published August)
Family Strife Imperils the Realm
Francia, 783: Haunted by the Saxons' attack on her home fortress, Fastrada obeys her father and marries Charles, king of the Franks and a widower with seven children and an eighth on the way by a concubine. As more wars loom, Fastrada's greatest peril lurks within the castle walls: Pepin, Charles's son by his embittered former wife. Blaming his father for the curse that twisted his spine, Pepin rejects a prize archbishopric and plots with his uncle and mother to seize the throne. Can Fastrada stop the conspiracy before it destroys the kingdom?
Based on historic events during Charlemagne's reign, "Queen of the Darkest Hour" is the story of a family conflict endangering an entire country—and the price to save it.
Genre: Histfic
Format: Mobi or e-pub
See What You Think About This by John Fellenor (191 pages)
" Down the road some more a man looks across to the rails, and watches the train coming down out of the pass. Driver on the train talking to his mate; points across to the edge of the small town they start through. Joanie turns her head and watches the train through the window. Rodman sits back against the wall and the keys to a blue chopper drop from his hand on to the floor. Rodman dies. A nice guy". This is about a journey that may have been taken. It's about the things you already know; the history behind you, and how it sets out your future; the alternative choices that could have been made. 'See What You Think About This' is a complex psychological thriller; a puzzle to be solved by the reader. Set in a world where everything is at first glance familiar, you are invited to dig a little deeper; to reconsider your taken for granted assumptions about the world, and the part you play in it. Infused with an intense mix of influences, ranging from the philosophy of pessimism, to the pop-culture imagery of the coffee-table magazine, See What You Think About This is not designed to leave you feeling secure and safe in what you know of yourself and the world; a world where nothing is, in fact, certain. You can start at the beginning. You can choose to start in the middle. How you get to the end, is up to you.
Genre: Thriller
Format: Mobi
Gamekeeper Turned Poacher by Denver Murphy (240 pages)
Former Detective Superintendent Jeffrey Brandt believes society has become so desensitised to the affronts to decency and humanity that its slumber of indifference has made it complicit in its own fracturing.
No longer sworn to protect you, he has now turned predator. Will he succeed in shocking Britain to its very core or will DCI Stella Johnson manage to switch up the game so that Brandt, with his unique insight into police methods and protocol, won't always stay one step ahead?
Aided by her young protege, PC McNeil, and with their personal chemistry growing as fast as their working relationship has she got what it takes to halt this killing spree?
Genre: Thriller
Format: Mobi
Twisted Truth: Peter Hatherall Mystery by Diana J Febry
It's hard to defend yourself when you have memory lapses, and everyone thinks you are crazy.
Journalist, Megan Roach, is given a story by an old man in a nursing home that could make her famous. When her carefully constructed life starts to unravel, she is forced to confront her childhood demons and the possibility she could be a murderer.
DCI Peter Hatherall uncovers a conspiracy that confronts his own beliefs and goes far deeper than Megan Roach imagined. But can he believe anything she says?
Genre: Mystery
Format: Mobi
Just by Jenny Morton Potts
How far would you go to save a life?
On golden Mediterranean sands, maverick doctor Scott Langbrook falls wrecklessly in love with his team leader, Fiyori Maziq. If only that was the extent of his falling, but Scott descends into the hellish clutches of someone much more sinister.
'Just' is a story of love and loss, of terror and triumph. Set in idyllic Cambridge and on the shores of the Med and Cornwall, our characters fight for their very lives on land and at sea.
An unforgettable novel which goes to the heart of our catastrophic times, and seeks salvation.
Genre: Thriller
Format: Mobi
Weeia On My Mind by Elle Boco (book #2 of series) (307 pages)
Paris marshal Danni Metreaux has her hands full with criminals preying on a local Weeia merchant, a fresh trainee and the happy distraction of a new love interest. Her instincts are telling her that a powerful Weeia has been forcing humans to commit a series of crimes, and wiping their victim's memories, leaving them to human justice. Will Danni be able to discover who is behind the crimes and stop them without losing her own mind?
Genre: Urban fantasy
Format: Mobi or e-pub
Escape From Samsara by Nicky Blue (122 pages)
Barry's been patient, but after twenty-seven years of trimming hedges for people he hates, he's had enough. All he wants to do is to find his missing father and to discover his inner ninja. But life's not done with throwing him curveballs.
A fatal mistake catapults Barry into the adventure of a lifetime. With talking hedges, samurai ghosts, meddling psychotherapists, and an inexplicably non-linear time pattern conspiring against him, Barry must do battle to save his hide, unleash the ninja within, and rescue his father from an ancient army, a dark sorcerer and a raging inferno.
Genre: Dark Comedy
Format: Free to download on Amazon
Finding Max by Darren M. Jorgensen (354 pages)
Five-year-old Max is abducted from a playground on a hot summer day while his brother, Gary, has his back turned. Seventeen years later, Max returns to Gary's life in a serendipitous twist with a disturbing tale to tell. As they learn to love and trust each other, they must outwit and outrun the nefarious Quinn, who seeks to re-abduct Max for his own evil purposes. Killing Gary and his new girlfriend, Jean, to get them out of his way is just part of his plan. Will they escape? And when all is said and done, will Max and Gary ever truly be freed from the shackles of guilt and pain from the past? Amid the gritty, harsh landscape of New York City, Finding Max explores those areas of society we seldom like to look at—homelessness, hunger and sexual abuse—with profound delicacy, brutal honesty and compassion. This thrilling novel will keep you reading long into the night.
Genre: Thriller
Format: Mobi
Blood Will Tell by P.L. Doss (430 pages)
Hollis Joplin, a death investigator with the Milton County Medical Examiner's Office, is back on the job after being attacked and almost killed three months earlier. But he almost wishes he'd stayed home when he's called to a scene that's unlike any he's ever encountered before. Libba Ann Woodridge, the young, beautiful widow of a much older Atlanta businessman, has been found in her bed, covered in blood. Blood that has spattered everything around her, including the walls and ceiling. And to make matters worse, she's a client of Tom Halloran's, the high-powered attorney who made Joplin's life miserable during the murder investigation that almost killed him.
It's enough to make him want to go home and call in sick, especially since he's dreading having to see Dr. Carrie Salinger again. Their budding romance was derailed by Carrie's affair with Joplin's best friend, Jack, who's now dead. And then, of course, there's that damned colostomy bag he has to wear.
Reluctantly, Joplin is once again pulled into a collaboration with Halloran that will involve more deaths, a lot more blood, and a ruthless serial killer who may have ties to Atlanta's art scene. They are guided by the expert hand of Jimmy Hernandez, a nationally acclaimed bloodstain expert who's called upon to try to figure out what really happened to Libba Ann, a former beauty queen, and another young woman whose body is found behind a gas station. The scenes are eerily alike, although the victims' circumstances couldn't have been more different.
While Halloran deals with members of Arliss Woodridge's family who are trying to overturn his will, Joplin tries to discover the connection between the two women and is led to a mysterious painting found in the bedroom of a prominent doctor murdered five years earlier. As usual, they keep secrets from each other. Secrets that will ultimately put both of them—and Carrie Salinger—in grave danger once again.
Genre: Mystery
Format: Mobi / epub
Prana Soup : An Indian Odessy by Margaret Halliday (304 pages)
Prana Soup describes Margaret Halliday's three trips to India in candid, sometimes hilarious, detail. She embarks alone on her first trip at the age of fifty, undeterred by multiple sclerosis and osteoarthritis. She fell in love with the country and returned for two six-month trips, keeping a diary of her travels. These diaries have now evolved into Prana Soup.
On her first two visits she travels from the Himalaya to the southernmost tip, meeting a fascinating mix of people and having memorable adventures. Her quest plunges her into a veritable 'life force' soup of tasty delights and enticing encounters. She escapes a rail riot, receives a tempting marriage proposal, has a close encounter with a python, is pulled up a hillside after an arduous trek in Sikkim, resides with royalty in Udaipur, has a strange liaison in Goa, is blessed by an elephant, travels to the biggest ship breaking yard in the world, does a Brahma Kumaris meditation course on the top of Mount Abu and stays in Auroville, the 'City of Dawn', to mention a few. She keeps encountering folk who are on a spiritual quest and realises that she too is a seeker. Her third trip focuses more on seeking rather than simply travelling. She traverses the second highest road in the world to Ladakh, 'Little Tibet', does a Buddhist retreat near Dharamsala, a month long yoga course in Rishikesh, stays at the headquarters of the Hare Krishna movement and undergoes ayurvedic treatment for arthritis in Mumbai where she also attends meetings with the 'divine banker', Ramesh Balsekar.
In the book's epilogue she describes her future travels and spiritual experiences, explaining how they have enriched her life and enabled her to live with the pain of MS and osteoarthritis, hopefully inspiring others to live life to the full.
Genre: Biography
Format: Mobi
Hearing Evil (Cycle Of Evil #2) by Jason Parent
Michael Turcotte wants nothing to do with his so-called gift—the ability to see other people's fates simply by touching them. Michael decides to spend his summer searching for answers about his past. He can't rest without the sounds of forgotten tragedy echoing through his dreams, but reconstructing his memories will come with a whole new set of problems even he can't foresee.
Detective Samantha Reilly has always looked out for Michael, but now that she's taken him into her home, she fears her maternal instincts are lacking. When a brutal gang sets off a chain reaction of crimes, Sam struggles to choose between the two most important things in her life: her job and her new foster son. Fate intervenes when Michael is kidnapped, forcing her two roles to collide.
As Michael's past meets Sam's present, their bond will be tested while a city crumbles around them. They'll need all their skills and a lot of luck in order to survive.
Genre: Thriller
Format: Mobi or e-pub
Winds Of Time by Lilly Gayle (256 pages)
The past is her future, the future, her past, but can she save an innocent man's life before history repeats itself?
As long as Selena Tillman dreams of her ancestor, Mary, who disappeared without a trace in 1872, she'll never find peace. As long as she dreams of the half-Native American army scout accused of killing Mary, she'll never find love. Hoping to end the dreams and learn the truth, Selena goes to Texas where Mary and the scout died and sees more than ghosts. She sees a tornado kill Mary in real time before it jumps to the twenty-first century to pull Selena into its vortex and send her back to the nineteenth century. Selena believes she's fated to prove Dylan's innocence and save his life, but Dylan isn't just the man of her dreams; he's her destiny.
Fed up with the army, bigotry, and women—especially white women, Captain Dylan Casey dedicates himself to solving the mystery of Mary's disappearance, proving his innocence, and trying to stop a war between the whites and the Indians. Then Mary's cousin shows up, claiming a tornado killed Mary. Dylan doesn't trust Selena, but she's his only ally in Canyon Creek. Yet despite their common goal, growing mutual attraction, and a Comanche shaman's prophecy of a white woman who will change his destiny and foretell the fate of the Indian Nation, Dylan refuses to take a chance on another spoiled, white woman—until fate changes his mind.
Genre: Western Histfic romance
Format: Mobi
Literature by Guillermo Stitch (102 pages)
Literature® is a short, snappy, speculative noir with elements of sci-fi, dystopian and romance and plenty of literary ambition.
We don't know exactly when Literature® takes place and we don't know exactly where. All we know is that Philip Marlowe would fit right in.
We don't get Marlowe though. We get Billy Stringer. And Billy is on nobody's trail.
He's the prey.
The day hasn't begun very well for Billy. He just messed up his first big assignment, he's definitely going to be late for work, his girlfriend won't get back to him and, for reasons she has something to do with, he's dressed like a clown.
Also, he's pretty sure someone is going to kill him today. But then, that's an occupational hazard, when you're a terrorist.
He's a bookworm too, which wouldn't be a problem–or particularly interesting–except that in Billy's world, fiction is banned. Reading it is what makes him an outlaw.
Why? Because people need to get to work.
It's fight or flight time for Billy and he's made his choice. But he has to see Jane, even if it's for the last time–to explain it all to her, before she finds out what he has become. That means staying alive for a little while.
And the odds are against him.
Genre: Noir dystopia
Format: Mobi/epub
Lucky Star by Holly Curtis (193 pages)
Teenager Ben Somerset has three great loves in his life: Sherlock Holmes, designer clothes and a certain song by Madonna.  And then Susie appears.
Set in England in 1984  Lucky Star tells of Ben's introduction to the world of shoplifting, music, politics, love and heartbreak.
Genre: YA / coming of age
Format: Mobi or e-pub
The Yak Guy by C.S. Boyack
Imagine waking up in the desert with no idea what happened to you. You have clear memories of situations and places, but a complete loss in personal matters… like your own name. This situation is bad, and you have no idea how to get home.
When you're rescued by a talking yak, the situation gets exponentially worse. You've obviously lost your mind. The immediate needs of a ride off the salt pan and searing heat, along with a drink of water, outweigh the concerns about your mental state.
This is exactly what happened to the Yak Guy. In fact he's been placed in an alternate world and given a chance to start over in life.
Can this selfish, almost parasitic, young man learn to start over in a world where charity is hard to find? Life is brutal and short here, but he's going to have to adapt or perish.
The Yak Guy project is loosely based around The Fool's Journey from the Tarot. Those with experience in Tarot will spot people and situations from the Major Arcana.
Genre: Action Adventure
Format: Mobi
Shark Bait by Matt Walker (248 pages)
"I'm no hero. I'm a Licensed Vigilante. And I kill people for a living."
Government hitman John Steele has just completed his current contract, and has the bullet wound to show for it. That's when he meets a vicious criminal loan shark called Gary Brooker. But Brooker has got his own problems. He's picked on the wrong guy.
SHARK BAIT is an all-action thriller that will leave you breathless, and the first novel introducing Licensed Vigilante John Steele.
Explosive action. Blistering pace. Gripping plots. For readers who don't like reading.
Genre: Action adventure
Format: Mobi / epub
A Single Journey by Frankie McGowan (364 pages)
With a failed relationship behind her, a business on the rocks and a flat that's falling apart around her ears, she could really use some luck.
Elena Banbury, née Guseva, an elderly but imposing Russian woman who is Harriet's neighbour and landlady, frequently entertains the punters at Harriet's jewellery stall with tales of the palaces of St. Petersburg and the treasures of Fabergé. But Harriet sometimes feels, guiltily, that she could do without the endless errands that seem to fall to her as Elena's friend.
Then, unexpectedly, when Elena dies, she leaves all her worldly goods to a grateful Harriet. In time, however, it becomes clear that others are shocked by Harriet's good luck, too. Shocked… and very, very unhappy.
Challenged in court by Elena's family who live in Berlin, Harriet is forced to give up her inheritance and long-dreamed-of plans for a new business, and start her life again. But with her reputation in tatters and the memory of Elena tainted, Harriet knows a great injustice has been done.
Against the advice of her friends, family and lawyers, Harriet sets off on her own, very singular journey to Berlin.
In the weeks that follow she meets rich and poor, the glamorous and the criminal, the honest and the secretive, and begins to see that perhaps she has something to learn from them all. Something to learn about herself, and something to learn about her priorities.
She knows she has to fight for justice. But, when she meets the scholarly, perceptive Neil, who generously tries to help Harriet in her mission, but who is struggling with a complicated marriage, she must also decide if she'll fight for love, too.
A Single Journey is a compelling and lively story, combining colourful characters with a page-turning plot and romantic highs and lows.
Genre: Womens Fiction
Format: Mobi
Sick by Christa Wojo (82 page novella- Part 1 of a trilogy)
John Branch is a brilliant-minded aristocrat, bereft of his family's wealth, ravaged by a terrible and as yet unidentified disease. Susan is a hard-working nurse at the end of her tether. Years of caring for her charming yet debilitated husband have begun to take their toll. Living in squalor, in the very shadow of a mansion that John and his family used to own, she is plagued by the intrusive groundskeeper Pete, ever-increasing bills, and the constant threat of John's physical collapse.
John's illness has always baffled doctors, and there are times when she wishes that he would just slip away. But John's mind is very much alive, and she can't help but cling onto the dream he will recover.
As pressures mount, Susan resorts to one desperate act after another to keep John alive and manage his pain, all the while haunted by a creeping sense that something isn't right with her world…
SICK is a Gothic novel in the true sense: brimming with atmosphere and suspense, rich with style and psychological insight. This seemingly simple tale of two psyches will take you to the heart of the human condition, and show you just how twisted the relationships with those closest to us can be.
Genre: Thriller
Format: Mobi/ epub
Doctor Perry by Kirsten McKenzie (229 pages)
"The sound of the man's screams changed pitch and Doctor Perry looked up from his notes. Ah, the cranium was shrinking…"
Under the Hippocratic Oath, a doctor swears to remember that warmth, sympathy, and understanding may outweigh the surgeon's knife or the chemist's drug.
Doctor Perry reassures his elderly patients he can offer warmth, sympathy, and understanding. Doctor Perry is a liar.
Genre: Horror
Format: Mobi
Mother Of All Things by Gabriel Blake (366 pages)
It was supposed to be a new beginning for Elaine Davis. Returning to her childhood home in North Yorkshire, she hopes to move on from a devastating past and rebuild her life with the help of her mother and children. Sometimes though, new beginnings in familiar surroundings can come with the stirrings of memories long forgotten. As Elaine's mind begins to unravel, discoveries of deceit and betrayal reveal themselves and circumstances spiral beyond her control. Elaine must fight to hold on to her sanity; unless of course, she has already lost it?
Genre: Thriller
Format: Mobi / epub
Remember by Sherv Jamali (100 pages) Blog tour participation available too. Dates will be end of June, early July)
As Daniel watches the life ebb from Grace's body, he wishes they had more time, knew each other when they were young. His wife surprise him by insisting that they did. And then she's gone. Daniel knows this can't be true. Can it? They only met later in life, so why would Grace's departing words hint at a shared youth? Haunted by this notion, Daniel journeys into the past to discover the truth.
Genre: Love story
Format: ARC mobi (not the final product)
Shoal: A Thanet Writers Anthology (304 pages)
Thanet Writers is honoured to present a handpicked collection of some of the finest short stories by the authors of Thanet, edited by Alice Olivia Scarlett and with a foreword by David Lee Stone. Dealing with family and belonging, outsiders and outcasts, this anthology is the voice of Thanet's writing community. Some of the stories are mournful. Some are grotesque, some are funny, some are magical. Each one has something to say. Welcome to Shoal.
Featuring stories by David Chitty, Rebecca Delphine, Charles Dickens, J A DuMairier, Luke Edley, Rosie Escott, Kirsty Louise Farley, Ghillie, Janet Gogerty, David Grimstone, Maggie Harris, Roger Jefferies, Sam Kaye, Catherine Law, Lannah Marshall, John Mount, Matthew Munson, Seb Reilly, Connor Sansby, Alice Olivia Scarlett, James Souze, Sarah Tait, and Stephanie Upton.
Genre: Anthology
Format: Mobi
Discovering You by Kate McBrien (ARC now, book due out July)
Do you believe in soulmates?
A shy art historian. A sexy rock star. A mysterious medieval cross that holds a secret.
Lucy Bianchi has a plan: finish her PhD in art history and land a coveted job at a prestigious Los Angeles museum. Then—maybe—she'll find time to start dating. Her controlled and predictable world begins to unravel when she chases a runaway dog on the beach and meets a gorgeous stranger.
Justin Hamilton is the charismatic lead singer of the British band Indigo. Years of touring and partying have won him notoriety, and he can have any woman he wants, but who he really wants doesn't seem to exist.
Until now.
From their first look—their first touch—Justin and Lucy have a connection that defies logic and deepens their desire for each other. When they see the Varangian Cross at a museum exhibit, they're flooded with inexplicable shared memories that draw them even closer together.
Justin has to return to London just as a salacious scandal explodes that could tear them apart. Lucy must choose between the safe life she's cultivated, or go to Justin and discover a never-ending love.
Discovering You is the first book of a contemporary romance trilogy.
Genre: Romance
Format: Mobi or e-pub
Brand New friend by Kate Vane (ARC book due to be published June 5th)
Friend. Liar. Killer?
BBC foreign correspondent Paolo Bennett is exiled to a London desk – and the Breakfast sofa – when he gets a call from Mark, a friend from university in eighties Leeds. Paolo knew Mark as a dedicated animal rights activist but now a news blog has exposed him as an undercover police officer. Then Mark's former police handler is murdered.
Paolo was never a committed campaigner. He was more interested in women, bands and dreaming of a life abroad. Now he wonders if Mark's exposure and his handler's death might be linked to an unexplained death on campus back when they were friends. What did he miss?
Paolo wants the truth – and the story. He chases up new leads and old friends. From benefit gigs and peace protests, to Whatsapp groups and mocktail bars, the world has changed, but Mark still seems the same.
Is Mark the spy who never went back – who liked his undercover life better than his own? Or is he lying now? Is Paolo's friend a murderer?
Genre: crime fiction
Format: mobi / epub
Evita – My Argentina by Helen Harris (228 pages)
EVITA … My Argentina Evita Peron tells her own spectacular story. Tracing her life back to her humble beginnings, when she is abandoned by her father, Evita takes the reader on her journey to become an actress and later, to the pivotal moment when she meets Colonel Juan Peron. Never content to stay in her husband's shadow, Evita reveals how she shares his belief that Peronism will help the working class. Eventually she begins doing work on her own as the president of the Society of Benevolence, helping the poor and winning the peoples' trust. As the times change and women get the vote, Evita becomes even more powerful, running the Ministries of Labor and Health, starting a foundation, and organizing the first female party, The Female Peronist Party. A larger-than-life story, told in her own fictional words, the powerful novel is as educational as it is entertaining.
Genre: Biography
Format: Mobi
The Rose Thief by Claire Buss (347 pages)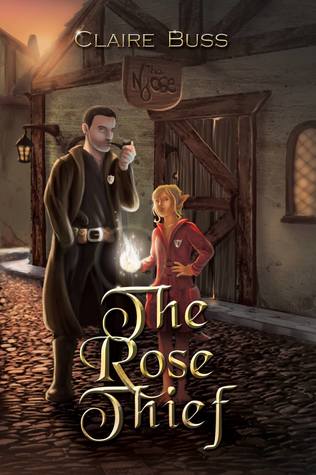 Ned Spinks, Chief Thief-Catcher has a problem. Someone is stealing the Emperor's roses. But that's not the worst of it. In his infinite wisdom and grace, the Emperor magically imbued his red rose with love so if it was ever removed from the Imperial Rose Gardens then love will be lost, to everyone, forever. It's up to Ned and his band of motley catchers to apprehend the thief and save the day. But the thief isn't exactly who they seem to be, neither is the Emperor. Ned and his team will have to go on a quest defeating vampire mermaids, illusionists, estranged family members and an evil sorcerer in order to win the day. What could possibly go wrong?
Genre: Humourous fantasy
Format: Mobi
The Green Phoenix: A Novel of the Woman Who Re-Made Asia, Empress Xiaozhuang by Alice Poon (372 pages)
With the fate of East Asia hanging in the balance, one Mongolian woman manipulated her lovers, sons and grandsons through war and upheaval to create an empire that lasted for 250 years. The Green Phoenix tells the story of the Empress Dowager Xiaozhuang, born a Mongolian princess who became a consort in the Manchu court and then the Qing Dynasty's first matriarch. Shelived through harrowing threats, endless political crises, personal heartaches and painful losses to lead a shaky Empire out of a dead end. The story is set against a turbulent canvas as the Chinese Ming Dynasty is replaced by the Qing. Xiaozhuang guides her husband, her lover, her son and her grandson – all emperors and supreme leaders of the Qing Empire – to success against the odds.
Genre: HistFic
Format: Mobi
You And Me by Alex Carson (456 pages)
Who are you? Why are you here? You can't be here. If Robert and Julie knew… No. No, no, no, no, no, no. They'll kill me if they find out. Hand me over to the Minotaur on a silver platter. Is that what you want for me? Huh? Wait. Wait, wait, wait, wait. You don't know about Robert and Julie, do you? Of course you don't. How could you? Well, I guess I can explain that much. Once you understand Robert and Julie, you'll understand why you can't be here.
Genre: Psychological thriller
Format: Mobi or epub
Connectedness by Sandra Danby (341 pages)
To the outside world, internationally-successful artist Justine Tree has it all. But she also has a secret which threatens to destroy everything. When she was an art student in the Eighties she had a baby, but the image she presents to the art world now is as an independent childless woman. So when she has the chance to find the child she gave up for adoption, will she risk losing her art career to see her lost daughter again?
About the 'Identity Detective' series:-
Rose Haldane, journalist and identity detective, reunites the people lost through adoption. The stories you don't see on television shows. The difficult cases. The brick walls. The people who cannot be found, who are thought lost forever. Each book in the series considers the viewpoint of one person faced with the dilemma of adoption reunion. IGNORING GRAVITY told the story of an adult woman learning she was adopted as a baby. CONNECTEDNESS is about a young birth mother who abandons her baby. Third in the series, SWEET JOY, features an elderly woman searching for the truth about her unknown parents lost in The Blitz.
Genre: Family Saga
Format: Mobi or e-pub
Bella Cove by Rochelle Katzman (267 pages)
Kayla Conway is devastated when she is forced to leave her life and her fiancé behind in California to take care of her family. She must return to her hometown of Bella Cove, a small, charming town on Long Island to visit her grandma on her deathbed. Just before her grandmother dies, Kayla promises that she will help put the pieces of her family's life back together.
But when she makes that promise, she has no idea of the lies, deceit, and betrayal she will have to deal with. The grief from grandma's death brings out the worst in her family.
Two years later, her family is stronger, but Kayla's passion for life seems to have died the day grandma left.
When her ex-fiancé, Gabe Wademan, walks back into her life—not as her partner, but as her new landlord and neighbor—Kayla feels more alive than she has in months.
Breathless by Caro Ayre (280 pages)
Breathless by Caro Ayre Secrets, jealousy and a genetic disease take a family to breaking point. Clare works relentlessly to keep her daughter, Hannah, healthy. Her husband Mike is in denial which puts undue pressure on their marriage, while her son suffers guilt over being clear of the suffocating illness. As the family fractures and they set about establishing independence and planning their futures, their inability to communicate feelings continues to cause problems. Will they ever restore family unity?
Genre: Family Saga
Format: Mobi
The Puppet Master by Abigail Osbourne (228 pages)
Manipulated by fear and love…could you cut the strings and take back control?
Billie's hiding from the world, believing it to be the only way to take control of her life as she lives in fear of the man who nearly destroyed her. But what she doesn't realise is that she's exactly where he wants her; isolated and afraid. A chance meeting with budding journalist Adam sparks a relationship that could free her from the terror that controls her. But will Adam be able to see the real Billie buried under her terror and pain?
Adam knows exactly who Billie is and is determined to expose her and get justice for the lives she ruined. But first, he needs to convince her to open up to him but as unwanted attraction and feelings blossom between them, Adam is forced to realise that all is not as it seems.
Most of their lives have been unknowingly governed by the desires and needs of someone who considers himself their master. He has influenced and shaped them for years, meticulously weaving a web of lies and control around them. Can Billie and Adam survive the betrayals in store and cut the strings that bind them?
One thing is for sure. The master wants his puppets back – and he'll do anything to keep them.
Genre: Thriller
Format: Mobi
Rituals Of The Dead by Jennifer S Alderson (260 pages)
Art, religion, and anthropology collide in Alderson's latest art mystery thriller, Rituals of the Dead, Book three of the Adventures of Zelda Richardson series.
Art history student Zelda Richardson is working at the Tropenmuseum in Amsterdam on an exhibition of bis poles from the Asmat region of Papua – the same area where a famous American anthropologist disappeared in 1962. When his journal is found inside one of the bis poles, Zelda is tasked with finding out more about the man's last days and his connection to these ritual objects.
Zelda is pulled into a world of shady anthropologists, headhunters, missionaries, art collectors, and smugglers – where the only certainty is that sins of the past are never fully erased.
Join Zelda as she grapples with the anthropologist's mysterious disappearance fifty years earlier, and a present-day murderer who will do anything to prevent her from discovering the truth.
Genre: Mystery
Format: Mobi / e-pub
Scorn by Paul Hoffman (489 pages)
After an experiment at the Large Hadron Collider goes horribly wrong, depressed scientist Aaron Gall wakes up to discover his mind and body have undergone an astonishing transformation. Now bursting with the joys of life, he is inspired to undertake a radical new therapy: to talk to the priests who brutalized him and his school friends, point out the intellectual dishonesty and inhumanity of their religious beliefs – and then eat them. Aaron enjoys the process so much (as well as taunting the police and MI5) he decides to extend his murderous conversations to include the Archbishop of Westminster, recently converted Catholic Tony Blair, the Queen of England – and, finally, the Pope himself. But a Catholic Church that has given the world the Crusades, the Inquisition, and Papal Infallibility hasn't survived for two thousand years without a reason. Aaron is in for the greatest shock in the history of mankind.
Genre: Scifi  thriller
Format: Mobi
Girl In The Castle by Lizzie Lamb (346 pages)
Her academic career in tatters, Dr Henriette Bruar needs somewhere to lay low, plan her comeback and restore her tarnished reputation. Fate takes her to a remote Scottish castle to auction the contents of an ancient library to pay the laird's mounting debts. The family are in deep mourning over a tragedy which happened years before, resulting in a toxic relationship between the laird and his son, Keir MacKenzie. Cue a phantom piper, a lost Jacobite treasure, and a cast of characters who – with Henri's help, encourage the MacKenzies to confront the past and move on. However – will the Girl in the Castle be able to return to university once her task is completed, and leave gorgeous, sexy Keir MacKenzie behind?
Genre: Romance
Format: Mobi
Blind Justice by Nathan Burrows (408 pages)
Gareth Dawson is an innocent man. Not a murderer. His main problem is that the British justice system doesn't agree with him.
He might be a reformed thief guilty of many things in his past, but not murder. In the space of a few short months, he's gone from being married to the woman of his dreams to facing a life sentence.
Inside Her Majesty's Prison Whitemoor, a Category A prison in Cambridgeshire, Gareth's got all the time in the world to go over the events that led to the guilty verdict. The guilty verdict which cost him everything in the world that he loved. His dignity. His freedom. His wife.
Gareth is approached by a lawyer, Paul Dewar, who claims to have information that will vindicate Gareth. But is it enough to set him free? As threats against Gareth increase on the inside, Paul Dewar's challenge, and Gareth's fight for freedom, begins.
Genre: Thriller
Format: Mobi/e-pub
The War Between Us by Sarah Creviston Lee (332 pages)
Alex Moon is not the enemy.
Six months after Pearl Harbor's tragedy, Korean American Alex Moon is sent away from his home in California for refusing his father's request to join the fight against the Japanese. On his journey, Alex is attacked and stranded in the small town of River Bluff, Indiana. To everyone else, he looks like the enemy.
Unexpectedly, Alex is befriended by a local girl, Lonnie Hamilton, who comes to his defense, saving him from doubt and despair while placing herself in the cross hairs of prejudice. Alex falls in love with his ally—a love that is clearly forbidden. Torn between his dual identities, Korean and American, and grappling with how everyone sees him, Alex must wage the war within himself—of defending who he is, resolving his tortured feelings about the war, and fighting for the woman he loves.
Genre: WW2 Romance
Format: Mobi
The Captain and the Cavalry Trooper by Catherine Curzon & Eleanor Harkstead 
As the Great War tears Europe apart, two men from different worlds find sanctuary in each other's arms.
Captain Robert Thorne is the fiercest officer in the regiment. Awaiting the command to go to the front, he has no time for simpering, comely lads. That's until one summer day in 1917 when his dark, flashing eye falls upon the newest recruit at Chateau de Desgravier, a fresh-faced farmer's boy with little experience of life and a wealth of poetry in his heart.
Trooper Jack Woodvine has a way with strong, difficult stallions, and whispers them to his gentle will. Yet even he has never tamed a creature like Captain Thorne.
With the shadow of the Great War and the scheming of enemies closer to home threatening their fleeting chance at happiness, can the Captain and the Cavalry Trooper make it home safely? More importantly, will they see peacetime together?
Genre: MM Romance
Format: Mobi or e-pub
Son Of A Preacher Man by Karen M Cox (ARC now for July publishing)
1959. The long, hot Southern summer gently bakes the small town of Orchard Hill. Billy Ray Davenport, aspiring physician and only son of an indomitable traveling minister, is a young man with a plan. Handsome, principled, and keenly observant, he arrives in town to lodge with a local family. He never bargained for Lizzie Quinlan—a complex, kindred spirit who is beautiful, compassionate, and scorned by the townsfolk. Could a girl with a reputation be different than she seems? With her quirky wisdom and a spine of steel hidden beneath an effortless sensuality, Lizzie is about to change Billy Ray's life—and his heart—forever.
A realistic look at first love, told by an idealist, Son of a Preacher Man is a heartwarming coming of age tale set in a simpler time.
Genre: Coming of age/ histfic
Format: Mobi