What authors are saying about Rosie Amber's Review Team:
'I rely on Rosie's review team for honest and thoughtful reviews. I know they love reading and the reviews they post express both that love and their opinions of my (and other writers') novels. Long may they continue. Their support has been invaluable.'  Carol Hedges, author of Victorian murder mysteries and YA
'As well as introducing me to talented authors in other genres, I'm grateful to Rosie's review team for helping raise awareness of my books to new readers.'  Tony Riches, Amazon best-selling historical fiction author.
'Without doubt the best book review service I've used. Always a quick turnaround, always honest reviews, and as an author you can't ask for more than that.'  Dylan J. Morgan, author of horror, Sci-Fi, dystopian and post apocalyptic fiction.
'Rosie Amber and her team of reviewers/bloggers are professional, dedicated and fair minded. As an author, I know that I will receive a fair critique of my novels from them. I am happy to use them as go-to reviewers for any new novel I publish. I am also happy to recommend them to other authors.'  Lizzie Lamb, author of romantic comedies
'Rosie's team bring authors and readers together in the nicest possible way.  Reviewers who care about books – what more can an author ask for?  David Ahern, mystery author
"Smaller authors don't have the same publicity budget as the big publishers and it is a struggle to reach potential readers. Rosie and her team provide an invaluable service not only with providing good quality reviews but also with sharing those reviews on social media to reach a larger audience." Diane Febry thriller author
Book Review Team Booklist
Below will be a list of books team members can request for review. Please read and write a review for any chosen book within a month of receipt. Reviews should be posted on at least 2 sites, these can be your own blogs, Amazon, Goodreads, Smashwords etc.  Plus a copy of the review should be e-mailed to me and I will post it here on my blog with full recognition going to the reviewer.  I shall endeavour to keep this page as up to date as possible and match book requests to reviewers on a first come first served basis.
Members of the book review team and authors are spread across the world and it's time zones so a little patience may be required at times.
All books will be in e-formats.
Team members should contact me via my e-mail to request their choice of book/ books and FORMAT. I will pass on their request to the author. Do check spam and contact me if you think you haven't received your book after a reasonable 48 hour wait.
Once you've written your book review please send a copy to me via e-mail and also tell me where you will be posting the review. I will post the review on my blog as soon as is reasonably possible with full credit to the reviewer. Please provide a link to your blog if you intend posting the review there as I will pass this on to the authors.
New Book review Team members are always welcome, please make initial contact via the Book Review Team Tab at the top of the blog.
Twitter Hashtag #RBRT
The Book List
How to get a Mobi or PDF file onto your Kindle
1. Each kindle has it's own e-mail address which is NOT your private e-mail.
2. To find yours, go to your Amazon account. Under the heading "Hello…" click on the drop down menu and go to "Manage your devices"
3. Click on "Your devices" in the new window and it should show your kindle and on the bottom of the screen, quite small, is an email address. You can edit this and make it more personal. Ok make a note of this e-mail address.
4. Go to your personal e-mails and add your kindle e-mail as a new contact.
5.  When you are sent a Mobi or PDF book file by an author, save it to your computer. (Don't open it, just save it)
6. Next compose an e-mail to your kindle. In the subject heading write the word "convert" (without the speech marks)
7. Leave the body of the e-mail completely blank, and attach the mobi or PDF file (only do one at a time) and press "Send"
8. In a few minutes the file should appear on your kindle, make sure your wi-fi is on. If it doesn't turn up in 3-4 mins. Switch off your kindle, then switch back on. Be patient.
9. Newer kindles like Fire and Paperweight should also accept e-pub files in this way.
10. Occasionally a file won't load and you get an e-mail message from kindle, I ask the author for a file in a different format if this happens.
Gypsies, Tramps and Weeia by Elle Boca (262 pages)
Sworn to protect the secrets of their race, marshals are trained to police Weeia hiding among humans. After completing her advanced marshal training, Danni is blown away by her new plum assignment to Paris. But, all is not well in the City of Lights; the offices are a shambles, her boss is apathetic, and her predecessors died under mysterious circumstances; it's almost like somebody doesn't want the law there. Despite that she risks her life in the seedy underworld of gypsies and tramps to search for a missing Weeia man.
Genre: Fantasy
Format: Mobi
The Coven Murders by Brian O'Hare (385 pages)
The Coven Murders opens with a horrifying account of a ritual Black Mass with a human sacrifice in an abandoned church. Twenty-one years later, near an old ruined church in an area of outstanding natural beauty, Chief Inspector Sheehan and his team discover the skeleton of a young woman. But what seems initially to be a straightforward case, brings the team into conflict with a powerful Satanist who has plans to offer up to Satan another human sacrifice on the evening of the great Illuminati feast of Lughnasa. Several murders occur, baffling the Inspector until he makes a connection between the modern murders and the twenty-one year old skeleton. The team's pursuit of the murderer, and their determination to protect a young woman who is targeted by the coven, lead to a horrific climax in a hellish underground crypt where Sheehan and his team, supported by an exorcist and a bishop, attempt to do battle with the coven and a powerful demon of Baphomet, jeopardising not only their lives, but risking the wrath of Satan upon their immortal souls.
An Inspector Sheehan Mystery.
Genre: Mystery
Format: Mobi or e-pub
The Usurper King by Zeb Haradon (332 pages)
The Usurper King takes place in an alternate universe where the serial killer Ted Bundy was never apprehended and is now running for president in 2016.
Jim, a sufferer of a hybrid computer-biological virus that causes premature aging, tries to pay for his treatments by winning money on the game show 'Guts!', which has contestants competitively predict the future by reading animal entrails.
As Jim begins to find omens in the entrails of Bundy's victory, and details of Bundy's murderous past are uncovered, Jim and another contestant take it upon themselves to stop his ascent to power before it's too late.
Genre: Alternate History
Format: mobi
Zelia by Zora Marie (284 pages)
A dark heritage buried deep.
Powers beyond her control.
A fate beyond imagining.
Raised by elves, the true secret of her heritage is hidden from her until the day she discovers she is nothing more than a weapon to be wielded by the will of the elder mages. Fighting against her fate, fearful of how her powers unleash themselves to harm friend and foe alike, Zelia seeks only to be free to live without bringing danger to those she loves.
Genre: YA Fantasy
Format: Mobi or e-pub
The Trial by John Mayer (473 pages)
When Glaswegian Brogan McLane completes many years of university education and legal training he crosses that great divide from Glasgow to Edinburgh. 'Called' to the Bar of the Scottish Supreme Court, he becomes a member of the most prestigious club in Scotland; The Faculty of Advocates in Parliament House.
When High Court Judge, Lord Aldounhill, is found dead after a transvestite party in his sumptuous home, those who know the killer close ranks and need a scapegoat – who better than 'outsider' Brogan McLane?
Out on bail with his career on hold, McLane and his band of blood brothers in the Calton Bar in Glasgow need to get ahead of their enemies or McLane will go down for life after Trial. But every time they discover a piece of evidence, it seems there is a mirror image to contradict it.
Through the murky world of Russian controlled transvestite hotels and with some unexpected police and judicial help, McLane battles against 'Low Life in High Places in the Old Town' until the killer is found.
But well protected and knowing all the tricks, will the killer ever stand trial in Parliament House.
Genre: Crime thriller
Format: Mobi
Returning by Yael Shahar (480 pages)
He sold his soul to survive Auschwitz. Now he's taking it back!
Alex was seventeen years old when he was deported to Auschwitz from his home in Salonika, Greece. Selected to work in the Birkenau Sonderkommando, he outlived his family, his faith, and even his true name. His memory filled with the death of a people, unable to speak of what he had done to survive, he was locked in the silent prison of his guilt.
Now, more than sixty years later, Alex is determined to confront his memories and seek atonement for his complicity. His spiritual struggle will lead him back into his past, and into the long history of his people, in search of an answer to the silence of God. But his destiny is bound up with that of a woman born in a different world –the only one alive who can help him find the strength to keep his promises to the dead.
Returning is a fearless exploration of the choices we make in a choiceless time; the terrifying strength and burden of the will to survive; and the power of the human spirit to recover even from its own seeming destruction.
Genre: memoir
Format: Mobi
Broken Branches by Ben Ellis (239 pages)
All men are sterile. Fertility drugs are given only to couples whose genetic matches are approved. Those without a family history to prove their genetic heritage are outcast from society.
Grace is a broken branch. As an orphan, she has no link to The National Family Tree, so she and her husband, Tom, are ecstatic when they're approved to have a baby. But that was the easy part. Grace's twin brother inadvertently gets a girl pregnant after a one-night stand, and his girlfriend isn't happy because it should've been her. Both sets of parents soon become the target of a violent terrorist group that advocates genetic purity. To make matters worse, there's something strange about the unborn children that's attracting government attention.
Genre: Dystopia
Format: Mobi
That Summer AT The Seahorse Hotel by Adrienne Vaughan (550 pages)
Mia Flanagan has never been told who her father is and aged ten, stopped asking.
Haunted by this, she remains a dutiful daughter who would never do anything to bring scandal or shame on her beautiful and famously single mother.
So when Archie Fitzgerald, one of Hollywood's favourite actors, decides to leave Mia his Irish estate, she asks herself – is he her father after all?
That Summer at the Seahorse Hotel is a tale of passion, jealousy and betrayal – and the ghost of a secret love that binds this colourful cast yet still threatens, after all these years, to tear each of them apart.
Genre: Romance / Family saga
Format: Mobi
The Royal Deal by D.G Driver (63 pages)
A pampered princess is told she must marry a prince she doesn't like, let alone love, on her nineteenth birthday. Desperate to find a way to stop this arranged marriage, she makes a bargain with her father. If she can survive for three months in the forest with no help of any kind and return healthy and unharmed, then she can choose the man she will marry. The King accepts the wager, knowing he can't possibly lose. Princess Faith knows she must win this deal, but once she ventures into the forest, she has no idea how she can possibly succeed.
Genre: Fairy Tale
Format: Mobi
X0 by Sherrie Cronin (324 pages)
The ancient group x0 hides in the shadows until a young Nigerian beauty forces them to emerge. Thinking that her telepathic abilities are perfectly normal, this Igbo woman draws upon her powers to seek an ally to rescue her captive sister. Unfortunately, the telepath she finds is cranky Texan lady who doesn't believe in nonsense and who insists that the disturbing phenomenon in her own mind isn't there.
Realizing that her sister has become a strategic pawn in a dangerous game of international politics, she vows to do anything to get the attention of this uncooperative fellow psychic. As the women struggle with each other, common links begin to forge these two radically different women together in ways that even x0 does not understand. They could intervene, but should they?
Genre: Fantasy
Format: Mobi or epub
A Hare in the Wilderness by S. E. Turner
Set in a more simple time when man relied on nature to survive and animals for spirit guides – and the wars in the kingdoms were just a rumble. At that time Ajeya is a child with a secret when her father banishes her and her mother into the wilderness to fend for themselves and live off the land. But what they discover will change their lives forever, especially when they find the clans who give them salvation. As Ajeya grows up and finds love, she faces further dangers from an invading ruthless enemy. But who are these warriors, what do they want and how will she survive against them?
Welcome to the Kingdom of Durundal, where dreams are made and nightmares begin.
Book One in the gripping Kingdom of Durundal series.
Genre: Fantasy
Format: Mobi
Finding Joy by Morven-May MacCallum (197 pages)
I would like to introduce myself, I feel it's only fair. Only I know you so well now, you might get a scare. I know you know I'm in there, though I crept with greatest stealth: I am the hidden monster buried within yourself. Joyce is only sixteen when she's torn from the life she loves. Two years pass, but Joyce, her family, and her best friend Logan, are no closer to learning what's causing her dizzying array of symptoms. As Joyce tried to come to terms with her increasing limitations those around her struggle to understand what she is going through. Baffled and unsure, the doctors eventually diagnose Joyce with ME and CFS. But when Joyce and her family refuse to accept this diagnosis, her mental stability is called into question. Desperate for the truth and scared for Joyce's life, their only hope lies in a private hospital where she is finally diagnosed with Lyme Disease. Can Joyce survive a treatment as brutal as her illness? Can she find her way in a world she no longer recognises?
Genre: Nonfiction
Format: Mobi
Mary by Tony Riches (312 pages)
From the author of the international best-selling Tudor Trilogy, the true story of the Tudor dynasty continues with the daughter of King Henry VII, sister to King Henry VIII. Mary Tudor watches her elder brother become King of England and wonders what the future holds for her.
Born into great privilege, Mary has beauty and intelligence beyond her years and is the most marriageable princess in Europe. Henry plans to use her marriage to build a powerful alliance against his enemies. Will she dare risk his anger by marrying for love?
Meticulously researched and based on actual events, this 'sequel' follows Mary's story from book three of the Tudor Trilogy and is set during the reign of King Henry VIII.
Genre: HistFic
Format: Mobi
The Long Body That Connects Us All by Rich Marcello (72 pages)
Provocative and profound, Rich Marcello's poems are compact but expansive, filled with music as seductive as their ideas, and focused mostly on how to be a good man. This is a collection of deep passion and wisdom for fathers, husbands, and sons, but also for mothers, wives, and daughters, many who began with a longing for the things they were taught to desire by their forefathers, only to later discover a different path, one lit by loss and welcoming of the vulnerable, one made of the long body that connects us all.
Genre: Poetry
Format: Mobi
Cauldron's Bubble by Amber Elby (170 pages)
A magical bubble transports Alda through time and place to a realm of witches and curses, pirates and princes, and the lost worlds of Shakespeare. She, along with a cabin boy called Dreng, must navigate the conflicts and characters of Macbeth, Hamlet, and The Tempest. But will they escape with their lives? Or will they become lost and forgotten?
Genre: YA Fantasy
Format: mobi
Freaky Franky by William Blackwell (327 pages)
When an enigmatic town doctor saves the life of Anisa Worthington's dying son, she abandons Christianity in favor of devotion to the cult of Santa Muerte or Saint Death. Some believe the mysterious skeleton saint will protect their loved ones, help in matters of the heart, and provide abundant happiness, health, wealth, and justice. But others, including the Catholic Church, call the cult blasphemous, evil, and satanic.
Anisa introduces Santa Muerte to her friend Helen Randon, and soon one of Helen's enemies is brutally murdered. Residents of Montague, a peaceful little town in Prince Edward Island, begin plotting to rid the Bible belt of apostates.
Anisa suspects Helen is perverting the good tenets of Saint Death. Before she can act, a terrible nightmare propels her to the Dominican Republic in search of Franklin, her long-lost and unstable brother, who mysteriously disappeared without a trace twenty years ago.
To her horror, Anisa learns Franklin is worshiping Saint Death with evil intentions. As a fanatical and hell-bent lynch mob tightens the noose, mysterious murders begin occurring all around Anisa. Unsure who's an enemy and who's an ally, she's thrust into a violent battle to save her life, as well as the lives of her friends and brother.
Genre: Horror
Format: Mobi
Recompense by Michelle Isenhoff  (352 pages)
Born into Capernica's lowest social tier and not permitted to leave Settlement 56, Jaclyn Holloway refuses to pour out her years in the local fishing cannery. She gambles on the one chance available to her to advance—the high school Exit Exam. In a country that still keenly remembers the horrors of the Provocation, the period of unexplained disappearances that led to revolution, the smartest and strongest are richly rewarded in exchange for military service. Jack is adamant that her best friend, Will Ransom, join her in striving for induction. But if Jack fails to pass the stringent physical standards and Will succeeds, she will not be allowed to see him again until his tour of duty is completed—in twenty years.
Meanwhile, the government has been keeping a tight lid on a new string of abductions. Jack's Exam score places her in a position to aid Axis, an underground organization charged with investigating events that threaten national security. The evidence leads her back forty-seven years, to a series of high-profile cover-ups linked to the Provocation. Blowing the whistle could place her in danger, but holding her silence means history will likely repeat.
And Capernica could never survive a second Provocation.
Genre: YA Distopian Romance
Format: Mobi
The Hat by C.S Boyack (116 pages)
Lizzie St. Laurent is dealing with many of the struggles of young life. She lost her grandmother, and her living arrangements. Her new roommate abandoned her, and she's working multiple jobs just to keep her head above water.
She inherits an old hat from her grandmother's estate, but it belonged to her grandfather. This is no ordinary hat, but a being from an alternate dimension. One with special powers.
Lizzie and the hat don't exactly hit it off right away, but when her best friend's newborn is kidnapped by a ring of baby traffickers, Lizzie turns to the hat for help. This leads her deep into her family history and a world she's never known.
Lizzie gives up everything to rescue the babies. She loses her jobs, and may wind up in jail before it's over. Along the way, she and the hat may have a new way of making ends meet.
Humorous and fun, The Hat is novella length. Wonderful escapism for an afternoon.
Genre: Superhero fantasy
Format: Mobi
A Clerical Error by J New. (194 pages)
When the crime scene is pure coincidence and there's no evidence, how do you prove it was murder?
Ella Bridges faces her most challenging investigation so far when the vicar dies suddenly at the May Day Fete. But with evidence scarce and her personal life unravelling in ways she could never have imagined, she misses vital clues in the investigation.
Working alongside Sergeant Baxter of Scotland Yard, will Ella manage to unearth the clues needed to catch the killer before another life is lost? Or will personal shock cloud her mind and result in another tragedy?
'A Clerical Error' is set in 1930's England, and is the third of The Yellow Cottage Vintage Mystery series.
'Miss Marple meets The Ghost Whisperer' – Perfect For Fans of Golden Age Murder Mysteries, Cozy Mysteries, Clean Reads and British Amateur Sleuths
Genre: Cosy mystery
Format: Mobi or e-pub
Intraterrestrial by Nicholas Conley (300 pages) (ARC s now for Jan 16th publication)
Adam Helios is a bully magnet without many friends. When he starts hearing a voice that claims to come from the stars, he fears he's losing his mind, so he withdraws even further. On the way home from a meeting at the school, he and his parents are involved in a horrible car crash. With his skull cracked open, Adam's consciousness is abducted by the alien who has been speaking to him for months.
After surviving the wreck with only minor scratches, Camille Helios must deal with her guilt over the accident that left her husband badly injured and her son in a coma. When the doctor suggests letting Adam go, Camille refuses to stop fighting for her son's life.
Lost among galaxies, Adam must use his imagination to forge a path home before his body dies on the operating table. But even if he does return to Earth, he may end up locked inside a damaged brain forever.
Genre: SciFi
Format: Mobi or E-pub
A House Divided by Margaret Skea (478 pages)
Eleven years on from the Massacre of Annock, the Cunninghame / Montgomerie truce is fragile.
For the Munro family, living in hiding under assumed names, these are dangerous times.
While Munro risks his life daily in the service of the French King, the spectre of discovery by William Cunninghame haunts his wife Kate. Her fears for their children and her absent husband realized as William's desire for revenge tears their world apart.
A sweeping tale of compassion and cruelty, treachery and sacrifice, set against the backdrop of feuding clans, the French Wars of Religion, and the Great Scottish Witch Hunt of 1597.
Genre: HistFic
Format: Mobi or e-pub
The Happy Chip by Dennis Meredith (283 pages)
You feel ecstatic! Until you kill yourself.
The Happy Chip is the latest nanoengineering wonder from the high-flying tech company, NeoHappy, Inc.
Hundreds of millions of people have had the revolutionary chip injected into their bodies to monitor their hormonal happiness and guide them to life choices, from foods to sex partners.
Given the nanochip's stunning success, struggling science writer Brad Davis is thrilled when he is hired to co-author the biography of its inventor, billionaire tech genius Marty Fallon.
That is, until Davis learns that rogue company scientists are secretly testing horrifying new control chips with "side effects"—suicidal depression, uncontrollable lust, murderous rage, remote-controlled death, and ultimately, global subjugation.
His discovery threatens not only his life, but that of his wife Annie and their children. Only with the help of Russian master hacker Gregor Kalinsky and his gang can they hope to survive the perilous adventure that takes them from Boston to Beijing.
The Happy Chip, an edge-of-your-seat thriller, spins a cautionary tale of unchecked nanotechnology spawning insidious devices that could enslave us. It dramatically portrays how we must control our "nanofuture" before it's too late.
Genre: SciFi
Format: Mobi
Blind Tribute Mari Christie (450 pages)
As America marches toward the Civil War, Harry Wentworth, gentleman of distinction and journalist of renown, finds his calls for peaceful resolution have fallen on deaf—nay, hostile—ears. As such, he must finally resolve his own moral quandary: comment on the war from his influential—and safe—position in Northern Society, or make a news story and a target of himself South of the Mason-Dixon Line, in a city haunted by a life he has long since left behind?
The day-to-day struggle against countervailing forces, his personal and professional tragedies on both sides of the conflict, and the elegant and emotive writings that define him, all serve to illuminate the trials of this newsman's crusade, irreparably altering his mind, his body, his spirit, and his purpose as an honorable man. Blind Tribute exposes the shifting stones of the moral high ground as Harry's family and friendships, North and South, are shattered by his acts of conscience.
Genre: HistFic
Format: Mobi or e-pub
Maggie's Revenge by Jacquie Biggar (185 pages)
DEA Special Agent Maggie Holt is fierce, smart, beautiful– and in over her head.
Maggie has been working undercover 15 months when she is taken by Chinese-Mexican cartel leader, Chenglei. She tries to escape with 8 other women and is captured and brutally punished.
Adam O'Connor is angry and frustrated. It's his fault his partner, and one-time lover, is missing and no matter how many leads he chases, they don't bring Maggie home.
An unexpected break in the case sends Adam south to Texas. His old SEAL Team Chief, Frank Stein, offers his home and his help in the search effort.
Will these two strong men find Maggie? And will their decades old friendship be destroyed by their love for the same woman?
Read the exciting continuation of the Wounded Hearts Saga today!
Genre: Romantic Suspense
Format: Mobi or e-pub
The Last Deception by DV Berkom (326 pages)
Espionage. Deception. A nation on the brink of war…
Just when former assassin Leine Basso thinks she's free from the business of murder and deception, a desperate call from a friend drags her back into the dark world of espionage and arms dealers.
Leine uncovers information that implicates a well-known Russian businessman in a horrendous deception that affects national security and could have global repercussions. It's up to the former assassin to persuade the powers that be to ignore the obvious and trust her–or bring the world to the brink of a devastating war. Can she make it in time to warn them before The Last Deception?
Genre: Thriller
Format: Mobi or e-pub
Savage Isle by Beverley Scherberger (160 pages)
Carl and Laralee and their team of scientists are hired by the Spanish government to develop a highly secret, revolutionary serum. Their goal—to create an army of carnivorous monkeys that would give Spain an indisputable advantage over its enemies. They succeed beyond their wildest dreams. However, greatly increased intelligence is an unexpected side effect that causes serious complications. The beasts are thinking, reasoning, and increasingly dangerous.
After one death and several serious attacks on workers, the scientific team is relieved to learn their request to move the facility to a larger island with more security and built-in safeguards is approved.
While awaiting news of a moving date, additional experiments with orangutans prove successful as well. James and Julie, the most advanced, skilled, and lovable of the facility's apes, have mated. Will they produce the amazingly intelligent offspring the team expects?
During the facility's relocation, a terrible storm wreaks havoc with their plans and the new island turns out to be anything but a safe haven. Carl and Laralee, Doc Gustav and Teresa, and the rest of the team battle for survival against their own nightmarish creations.
Genre: Action Adventure Thriller
Format: Mobi or epub
Searching For Gertrude by D.E, Haggerty (309 pages) ARC for review now, book due out Jan 22nd.
While growing up in Germany in the 1930s, Rudolf falls in love with the girl next door, Gertrude. He doesn't care what religion Gertrude practices but the Nazis do. When the first antisemitic laws are enacted by the Nazi government, Gertrude's father loses his job at the local university. Unable to find employment in Germany, he accepts a position at Istanbul University and moves the family to Turkey. Rudolf, desperate to follow Gertrude, takes a position working at the consulate in Istanbul with the very government which caused her exile. With Rudolf finally living in the same city as Gertrude, their reunion should be inevitable, but he can't find her. During his search for Gertrude, he stumbles upon Rosalyn, an American Jew working as a nanny in the city. Upon hearing his heartbreaking story, she immediately agrees to help him search for his lost love. Willing to do anything in their search for Gertrude, they agree to work for a British intelligence officer who promises his assistance, but his demands endanger Rudolf and Rosalyn. As the danger increases and the search for Gertrude stretches on, Rudolf and Rosalyn grow close, but Rudolf gave his heart away long ago.
How far would you go to find the woman you love?
Genre: WW2 Hist Romance
Format: Mobi
Living With Markus by Florence Osmund (296 pages)
Thirty-one-year-old Marc Nussbaum has visions of enjoying the finer things in life after building a successful landscaping business—no dependents, no commitments outside of work, no worries. And he's found the perfect woman to enjoy it with him. But when his dysfunctional family members come to him in serious trouble, he repeatedly shoves his own life aside to run to their aid. After losing sight of his own dreams and his girlfriend, Marc must decide whether to continue saving his relatives from their ill-fated lives, or save himself from entering into a life of self-sacrifice and missed opportunities. But when he finally realizes his purpose in life and how to achieve self-fulfillment, it isn't at all what he had previously envisioned.
Genre: Literary Fiction
Format: Mobi or e-pub
The Jack Of Ruin by Stephen C Merlino (516 pages) (Book #1 also available upon request)
Harric's immortal enemy, Sir Bannus, lies defeated in the valley, his army buried under tons of mountain rubble—a rock fall that Harric brought down with the magic of the Unseen Moon. For now, the quest to deliver the Queen's peace treaty to the mysterious Kwendi is safe.
But Sir Bannus rises from defeat with Harric's name on his lips, vengeance in his fist, and a vow to capture the treaty-bearers and spark war to bring ruin upon the Queen. To Harric, death would be preferable, for if she falls, Sir Bannus or another of the Old Ones will reclaim the throne and cast women and bastards like Harric back into slavery.
Yet Harric's companions condemn his use of trickery and magic to fight Sir Bannus—tools that saved them once before, and which he believes are as vital as swords for the Queen's protection.
When treachery, discord, and death doom the quest, Harric must choose between the love and regard of his friends and his self-chosen destiny as Her Majesty's Unseen protector.
It is a choice that will forever bind him to one…and bring ruin to the other.
Genre: Fantasy
Format: Mobi or e-pub
Pariah by Ward Parker (199 pages)
For Zeke Adams, identity theft isn't just wrecking his life. It could cost him his life.
Fishing on a Florida beach one morning, Zeke Adams makes a horrifying discovery: drowned Haitian migrants washed up in the surf. He is further shocked to learn a half-sister he never knew he had was on their boat. It's unclear if she survived. And then Zeke's day gets even worse.
Zeke is a reformed tabloid journalist who used to be a king of sleaze. Now he lands on the receiving end of scandal when flyers appear all over the community warning that he is a pervert. That's because his name mistakenly ended up on Florida's sexual offender registry due to criminal identity theft. He needs to clear his reputation before he gets run out of town, as well as rescue his half-sister from the human smugglers before a corrupt ICE agent captures her. Not easy tasks when people are trying to kill him and the cops want him in jail.
Zeke's only ally is a detective whose cousin was among the drowned migrants. There are also the tenants of the cottages he owns on a former pineapple plantation. But how much help can he expect from a bunch of drunks, kooks, and a 100-year-old lothario who live to fish and party in a subtropical paradise? Find out if Zeke lands in jail, the morgue—or both—in Pariah, a different kind of mystery novel.
Genre: Mystery / Thriller
Format: Mobi
An Unlawful Act Of Libya by John M.W. Smith (103 pages)
"Every time you lose someone you really like, you die a little. Someone you've got used to, who can read your every change of expression, every gesture and tone of voice."
So begins the narrator of this story. A story based on true events of what happened to one young man who ventured into Libya at the height of Colonel Gaddafi's power.
Most people, in the prime of their lives, go through a period when they feel an instant spark of rebellion in their breasts at anything labelled forbidden, impossible, life threateningly dangerous or otherwise regarded with fear and apprehension by others. Because youth is a time to test boundaries. To prove oneself to oneself and to others. Everything unobtainable is a challenge. And, if such a challenge comes bedecked with possible financial rewards, kudos and prospects of career enhancement, then obviously so much the better!
And, at this point, even if you had told Gamal Ibrahim the story of Icarus, son of Daedalus, who dared to fly too close to the sun on wings of feathers and wax, it would have made little difference.
And who can blame him? Isn't that what being young is all about?
And if you had also told him that when entering a land where monsters rule it is wise to have a foolproof exit strategy he would probably have said, "Why? What have I got to fear if my intentions are honorable and my conscience is clear? Why should I need to worry if I am prepared to speak the truth at all times!"
Ah! The naivety of youth!
For what exactly the truth is, what is right or wrong, good or bad, is not what concerns monsters. What concerns them is power. And, when in power, monsters tend to have their own ideas about what should or shouldn't happen, and to whom……………..
Genre: Thriller
Format: Mobi
The Maori Detective: The Red Zone Mysteries by D.A. Crossman (236 pages)
He's lost his wife, his job, and his mana. So what now? A PI? He really couldn't get used to it. Traipsing around after unfaithful wives and little old ladies' lost dogs? Was this the future for Carlos Wallace? And what of the beautiful matakite? Wasn't it a sin to fall in love with your cousin?
Carlos has spent thirteen years living in Australia, eight of them as a serving officer with the New South Wales Police. But when he kills a man in the line of duty, Carlos' life begins to unravel. His wife is subsequently murdered in mysterious circumstances, and Carlos is dismissed from the force. A devastated Carlos returns home to his Christchurch whānau and takes up a job as a private detective.
When Carlos investigates the disappearance of a young French girl, missing since the February earthquake, the detective becomes embroiled in a sinister conspiracy. Carlos must solve the case, and pick up the pieces of his life among the ruins of a devastated city.
Genre: Mystery
Format: Mobi
The Likeness by Bill Kirton (335 pages)
Aberdeen, 1841. Woodcarver John Grant has an unusual new commission – creating a figurehead to feature onstage in the melodramas of a newly-arrived theatre group. Simultaneously, he's also trying to unravel the mystery of the death of a young woman, whose body has been found in the filth behind the harbour's fish sheds.
His loving relationship with Helen Anderson, which began in The Figurehead, has grown stronger but, despite the fact that they both want to be together, she rejects the restrictions of conventional marriage, in which the woman is effectively the property of the husband.
As John works on the figurehead, Helen persuades her father, a rich merchant, to let her get involved in his business, allowing her to challenge yet more conventions of a male-dominated society.
The story weaves parallels between the stage fictions, Helen's business dealings, a sea voyage, stage rehearsals, and John's investigations. In the end, the mystery death and the romantic dilemma are both resolved, but in unexpected ways.
Genre: HistFic
Format: Mobi or e-pub
Wildcat by J.P Harker (473 pages)
Rhianwyn of the Caderyn is conflicted about giving up a warrior's life to become a wife and mother, but her love for her new husband is enough to at least make her consider it. However, with the conquering Gaians moving ever closer to her homeland a peaceful life may no longer be an option, for Rhia or for any of her people. With rival tribes, old suitors, and the dangerous General Lepidus to contend with, Rhia soon finds her new family in unprecedented danger, and her choices now must be about more than just herself…
Wildcat takes place in a fantasy land inspired by Iron Age Britain and follows Rhianwyn's story as she encounters a civilisation unlike any she could imagine, and is constantly forced to learn and adapt through trial after deadly trial.
Genre: Fantasy
Format: Mobi
The Temptation Of Dragons by Chrys Cymri (232 pages)
Bishop Nigel smiled at me. 'Holy water doesn't harm vampires. Which is just as well, as it would make it impossible to baptise them.'
When I was asked by a dragon to give him the last rites, I never dreamed it would lead to negotiating with his cannibalistic family or running from snail sharks. Life as the priest of a small English village is quite tame in comparison. At least I have Morey, a gryphon with sarcasm management issues, to help me. And if all else fails, there's always red wine and single malt whisky.
As if my life weren't complicated enough, a darkly beautiful dragon named Raven keeps appearing where I least expect him, I've met a handsome police inspector who loves science fiction as much as I do, and my younger brother is getting into trouble for trying to pick up vampires.
That's what happens when you're dealing with an incredible and dangerous parallel world full of mythical creatures. And I have to learn to navigate it all without losing myself, or my brother…
Genre: Urban Fantasy
Format: Mobi or e-pub
Talon, Come Fly With Me by Gigi Sedlmayer (238 pages)
An inspirational, highly emotional and entertaining read for all ages
This bookis a lovely adventure with an amazing heroine. Matica is a strong, brave girl, who battles with her handicap and how others view her. But thisisn't a story only about her gaining acceptance or over coming herchallenges. Rather, it's a tale packed full of exciting moments and tons of emotions. Matica comes across naturally as does the village andworld around her. It's beautifully set and an easy landscape to diveinto.
The way the  author revealed each situation is fun to read and it made one anxious to see what's next. Acceptance was eloquently woven into the story without being blatant. And the other thing I learned was that when certain  things happen, you don't always know why and just maybe something goodwill come of it.
Genre: Childrens Fiction
Format: Mobi
Gun Kiss by Khaled Talib (254 pages)
When the Deringer pistol that shot Abraham Lincoln is stolen and ends up in the hands of a Russian military general, covert agent Blake Deco is tasked by the FBI to head to the Balkans to recover the historical weapon. Meanwhile, the United States media is abuzz with news of the mysterious disappearance of Hollywood movie star, Goldie St. Helen.
After Blake's return from overseas, he receives a tip from a Mexican friend that a drug lord, obsessed with the beautiful actress, is holding her captive in Tijuana. With the help of a reluctant army friend, Blake mounts a daring rescue. What he doesn't expect is to have feelings for Goldie—or that a killer is hunting them.
Moondance by Linda K Hopkins (354 pages)
Melissa Hewitt enjoys escaping to the Canadian Rockies, where the stresses of the week melt away – but real life is never far away, filled with terrifying dreams of being pursued by a panther, and a handsome, but unfriendly boss who exudes both danger and allure. There is something about Leander Garrett, however, that draws Melissa, making him almost impossible to ignore; that, and the fact that once they had been friends. As winter turns into spring, Leander's chilly demeanor begins to thaw, but danger prowls through the mountains, and Lee has a secret that lurks beneath his elegant clothes and rippling physique. Something that compels him to reject what he desires the most. Can he learn to see the good in himself and finally allow his heart to love, and be loved in return? A captivating paranormal romance, Moondance will keep you enthralled to the very last page.
Genre: Paranormal Romance
Format: Mobi or e-pub
Amie: African Adventure by Lucinda E Clarke (384 pages)
As the last plane evacuating the expatriates takes off at the outbreak of a civil war, Amie is left behind.
She's just an ordinary housewife never expecting her husband's work would take them to live in an African country she'd never heard of. Now, she is on her own with no one to help her.
She'd worked for the government so she was unwillingly allied to the losing side. The new regime believes she has information she doesn't have.
Her husband has a secret she knows nothing about which puts her life in danger.
As she fights to survive she has only her wits to protect her against the men who would use her and the predatory wild animals in the African bush.
Amie African Adventure is the first book of the Amie series by award-winning writer Lucinda E Clarke. We meet Amie when she first arrives in Africa with no idea of how it will change her life and the challenges she will face in this page-turning, fast-moving, thrilling, action adventure series that will transport you to Africa and keep you on the edge of your seat until the last page.
Genre: Action Adventure
Format: Mobi
Living In Italy: The Real Deal by Stef Smulders (282 pages)
Would you dare to follow your dream and move or retire to Italy? Stef & Nico did, although their dog Sara had her doubts. Now from your comfortable armchair you can share in the hilarious & horrendous adventures they experienced when they moved to Italy to start a bed and breakfast.
Genre: Memoir
Format: Mobi
Ryan Kaine: On The Defensive by Kerry J Donovan (286 pages)
A simple act of vandalism. A victimised family. One man will protect them.
When Ryan Kaine, former Royal Marine and current fugitive, learns of the Constantine family's problems, he leaves his coastal hideaway and rushes to their aid. The only problem is, he is the most wanted man in the UK and his face is on every billboard and news bulletin.
Choosing his vow of protection for The 83, the eighty-three families of the people he killed on Flight BE1555, over the pleas of his friends, Kaine risks his life and takes the first plane to London.
Fully recovered from his recent injuries and with a London safe house full of toys at his disposal, Kaine won't stop until the Constantines are safe.
Can Kaine find out why the family are under attack, neutralise the threat, and make it out of London without being recognised?
Genre: Adventure Thriller
Format: Mobi
Heaven's Rage by Leslie Tate (150 pages)
HEAVEN'S RAGE is an imaginative autobiography. Reporting on feelings people don't usually own up to, Leslie Tate explores addiction, cross-dressing and the hidden sides of families. Writing lyrically, he brings together stories of bullying, childhood dreams, thwarted creativity and late-life illness, discovering at their core the transformative power of words to rewire the brain and reconnect with life. A Robin Red breast in a Cage / Puts all Heaven in a Rage – William Blake.
Genre: Autobiography
Format: E-pub
Eye Of A Needle: And Other Stories by Cornelia Fick (182 pages)
A great read for lovers of literary and experimental fiction. This debut collection was written with a compassionate eye for the fragile positions of women, the dispossessed and the poor. While experimenting with different styles and forms of storytelling, Cornelia Fick displays an acute insight into the mysteries of human nature. This collection of forty stories varies widely, from a one-line story to a short novella.
Told in the first, second and third person the stories in the collection are designed to take the reader on a journey. The stories themselves are thought provoking and often set in Apartheid South Africa. Fick writes with wit, insight and humour.
Genre: Short stories
Format: Gifted e-copy from Amazon.com
Notes Of A Naive Traveler by Jennifer Alderson (136 pages)
"I never thought I would have reason to say to someone, 'Sorry I'm late, it took longer to dismember the goat than originally planned.'"
I was twenty-six years old, worked at a well-paid job, rented a fantastic apartment, and enjoyed a large circle of friends. I had everything, except I didn't. I couldn't shake the feeling I was missing out on the experience of living.
Part guidebook on culture and travel, part journey of self-discovery, this travelogue takes you on a backpacking adventure through Nepal and Thailand and provides a firsthand account of one volunteer's experience teaching in a Nepali school and living with a devout Brahmin family.
Trek with me through the bamboo forests and terraced mountaintops of eastern Nepal, take a wild river-rafting ride in class IV waters, go on an elephant ride and encounter a charging rhinoceros on jungle walks in Chitwan National Park, sea-kayak the surreal waters of Krabi, and snorkel in the Gulf of Thailand. Join me on some of the scariest bus rides you could imagine, explore beautiful and intriguing temples, experience religious rituals unknown to most Westerners, and visit mind-blowing places not mentioned in your typical travel guides.
Notes of a Naive Traveler is a must-read for those interested in learning more about – or wishing to travel to – Nepal and Thailand. I hope it inspires you to see these amazing countries for yourself.
Genre: Travel Memoir
Format: Mobi or e-pub
The Falcon Flies Alone by Gabrielle Mathieu (440 pages)
As the sun rises on a quiet Swiss mountain village in 1957, runaway Peppa Mueller wakes up naked and stranded on the roof of her employer's manor, with no idea how she got there. As she waits for help, she struggles to piece together fragmented memories of the previous night. Did she really witness the brutal massacre of a local family? Did she kill them? Her fear of sinister house guest Dr. Unruh fuels her panic—as do electrifying flashes of a furious falcon, trapped inside her. Wanted for murder, Peppa flees the police, intent on finding out if there's a scientific explanation or if she's just going mad. Her godfather, world-renowned chemist Dr. Kaufmann, risks his career to help her. In the meantime, Peppa fights her attraction to the handsome priest from India who offers her shelter. With their help, she not only finds Dr. Unruh but places herself at his mercy. His experiments may be the reason Peppa now shares her body with a bloodthirsty bird of prey—but the revenge she plans could kill them both.
Genre: Historical Fantasy
Format: Mobi
Castles In The Air by Alison R Cubitt ( 262 pages)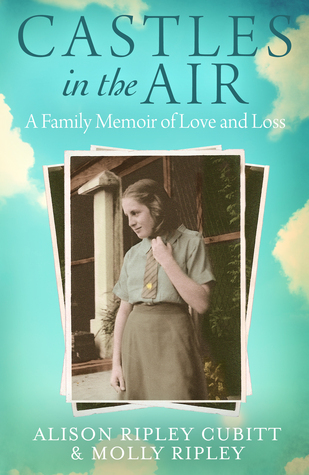 A daughter is forced to confront the uncomfortable truth of her mother's seemingly ordinary life. By trying to make sense of the past, will she feel able to move on with her future? Honest yet unsentimental and told with abundant love and compassion, Castles in the Air is a profoundly moving portrait of a woman's life, hopes and dreams, in an era when women couldn't have it all.
Genre: Memoir
Format: Mobi or e-pub
Marked by B.E. Balfinny (214 pages)
When freelance writer Kate Murray's Great Aunt bequeaths her a cottage in remote south Kerry, she is overcome with the peace and beauty of the little stone house. Set high up a hillside overlooking the ocean, even David, her architect husband, falls in love with it.
Determined that they should swap city for country, Dubliner Kate decides to try living her dream.
Curiosity draws her to the ancient circle of standing stones at the end of the lane – stones that her elderly neighbour is strangely yet fiercely determined to keep everyone well away from.
Little realising the grave danger she faces, Kate visits the stones at sunset and her life is set on a terrifying course that will bring her face to face with an ancient evil.
As her dream of the country life rapidly turns into a nightmare, events at the cottage become more and more sinister.
Why is the old lady so determined to keep people away?
What does the Parish priest know that he isn't telling her?
Will Kate discover the secret to her personal haunting before it's too late?
Set in the ancient and atmospheric surrounds of rural Ireland in the winter time, this paranormal thriller will leave you reluctant to turn out the lights.
Genre: Paranormal Thriller
Format: Perma-free on Amazon (will show as verified purchase) AmazonUK AmazonUS or mobi
Oak And Mist by Helen Jones (289 pages)
"The end of everything? Great, no pressure then."
Pushed between two trees at her local park, Alma never expected to find another world. But Ambeth, where a palace gleams in green gardens by a wild sea, has been expecting her.
Now she has to find a lost sword or the consequences for humanity will be dire. With no idea where to look, despite help from her new friend Caleb, things get even more complicated when a handsome prince of the Dark seems to be interested in her. Add in some time-twisting, concerned parents and a battle between Light and Dark for control of a lost sword, and it's enough to make any fifteen-year-old want to give up. But then she wouldn't see Caleb any more. Or Deryck…
Genre: YA Fantasy
Format: Mobi
Kingdom Of Women by Rosalie Kearns (282 pages)
In a slightly alternate near-future, women are forming vigilante groups to wreak vengeance on rapists, child abusers, and murderers of women. Averil Parnell, a female Catholic priest, faces a dilemma: per the Golden Rule she should advise forgiveness, but as the lone survivor of an infamous massacre of women seminarians, she understands their anger.
Her life becomes more complicated when she embarks on an obsessive affair with a younger man and grapples with disturbing religious visions.
She had wanted to be a scholar, before the trauma of the massacre. Later, all she wanted was a quiet life as a parish priest. But now she finds she has become a mystic, and a central figure in the social upheaval that's gathering momentum all over the world.
Genre: Literary Fiction
Format: Mobi
Broken by Ivy Logan
The dark shadow cast by an ancient prophecy shatters an innocent family, but all that is broken is not lost and will rise again.
Half-blood sorceress, Talia, had a unique childhood.
It might have been bereft of dolls but not of love. Instructed in combat skills and trained to escape detection, she was schooled to face an unknown menace. Yet, when her family's worst nightmare comes to pass, Talia finds her protected life, spin out of control. Everything she believes in and everyone she loves is cruelly snatched away. Talia is forced to flee the attention of a mad king and denied her supernatural legacy.
She chooses the path of retribution; devoid of love and friendship but learns that sometimes love is received even if not sought.
'Broken' is a tale about Talia's coming of age, reuniting with her family and seeking vengeance. It chronicles Talia's rise from the ashes and finding herself again.
Read Talia's epic saga of love, sacrifice, friendship and discovering the hero within, set against a background of time travel and supernatural forces.
Genre: Supernatural Fantasy
Format: Mobi
Resurrection by Pearce Cadwell (298 pages)
Anne Fewings is rudely awoken one morning by the lady of the grand Old Vicarage in nearby Brenham, claiming to be a former resident of the house.
Upon the pretence of mutual historical connections, unsettling and macabre discoveries ensue, against a backdrop of the coming-of-age of Anne's teenage stepdaughter, Ellie.
Whilst Ellie and her father are away on a business trip to her native Ireland, Anne reconstructs peculiar memories and questions the identities of others, laying bare the story of two families not being quite what they appear to be and ultimately people not even knowing who they are.
Genre: Mystery
Format: Mobi
The Circumstantial Enemy by John Bell (326 pages)
When Croatia becomes a Nazi puppet state in 1941, carefree young pilot Tony Babic finds himself forcibly aligned with Hitler's Luftwaffe. Unbeknownst to Tony, his sweetheart Katarina and best friend Goran have taken the side of the opposing communist partisans. The threesome are soon to discover that love and friendship will not circumvent this war's ideals.
Downed by the Allies in the Adriatic Sea, Tony survives a harrowing convalescence in deplorable Italian hospitals and North African detention stockades. His next destination is Camp Graham in Illinois, one of four hundred prisoner of war camps on American soil.
But with the demise of the Third Reich, repatriation presents a new challenge. What kind of life awaits Tony under communist rule? Will he be persecuted as an enemy of the state for taking the side of Hitler? And then there is Katarina; in letters she confesses her love, but not her deceit… Does her heart still belong to him?
Based on a true story, John Richard Bell's The Circumstantial Enemy is an energetic journey to freedom through minefields of hatred, betrayal, lust and revenge. Rich in incident with interludes of rollicking humour, it's a story about the strength of the human spirit, and the power of friendship, love and forgiveness.
Genre: #WW2 Thriller
Format: Mobi
Artefacts and Other stories by Rebecca Burns (156 pages)
That dandelion. A flash of stubborn yellow in a dark box of space. It had promised sunshine but had tasted sour.
Artefacts.
A dandelion. A mayfly. A family, bereft.
Items and mementos of a life, lived hard and with love, or long, empty, bitter.
In these sharply drawn and unflinching short stories, Rebecca Burns unpicks the connection between the lives we live and what we leave behind.
Genre: Short stories
Format: Mobi and e-pub
When A Stranger Comes by Karen S. Bell (248 pages)
Satisfying one's greed can come at a devilishly high cost.
Achieving what you crave can also bring the terrifying fear of losing it. For Alexa Wainwright, this truth has become her nightmare. Born Gladys Lipschitz, the daughter of an unwed Soviet-era Jewish immigrant, she was beyond thrilled and amazed when her debut novel, A Foregone Conclusion, soared to number one on the bestseller's list and became an international sensation. The accompanying fame and riches were beyond her expectations. Unfortunately, her subsequent work has yet to achieve the same reception by critics and readers. Yes, they have sold well based on her name recognition, but she dreads the possibility of becoming a mid-list author forgotten and ignored. She vows to do whatever it takes to attain the heady ego-stroking success of her debut. But is she really?
Witnessing an out-of-the-blue lightning bolt whose giant tendrils spread over the blue sky and city streets below her loft window, Alexa doesn't realize just how this vow will be tested as she's magically transported to an alternate reality. In this universe, the characters from her books are given the breath of life and she meets publisher, King Blakemore, who just might be the Devil himself. At first, she shrugs off her doubts about this peculiar publisher and very lucrative book deal offer because the temptation of riches and refound fame is too strong. But all too soon, Alexa realizes she's trapped in an underworld of evil from which she desperately wants to escape. For starters, she finds herself in an iron-clad book contract that changes its wording whenever she thinks of a loophole. Desperate to get her life back, she devises schemes to untether herself from this hellish existence. She's also aided by the forces for good who attempt to help her.
However, King Blakemore is cleverer and more powerful than she can begin to understand. Playfully, he decides to give Alexa a second chance to save herself from eternity with him and to be free. He offers her the prospect of a rewrite, as most authors do as part of the writing process. Given this chance, will Alexa make the same choices and the same mistakes again?
Genre: Psychological thriller
Format: Mobi or e-pub
Leopold's Assassin by J.R. Rogers (300 pages)
1902 – It is a cold and rainy Saturday morning the 15th of November in Brussels, Belgium. Gennaro Rubino, an Italian anarchist, has traveled incognito to Brussels from London and Paris. In the Belgian capital he plans to assassinate Leopold II, King of the Belgians. Positioning himself on the roof of a building in downtown Brussels, Rubino fires repeatedly at King Leopold's carriage as the cortege passes by below him returning from a memorial service for King's deceased wife. Unable to determine whether or not his shots were true, Rubino escapes off of the roof and escapes from Brussels to France.
We find Rubino hiding in Brittany, living with his sister in wooded Saint-Enogat, a hamlet adjoining Dinard, France, a then fashionable seaside resort of stunning cliff top villas, a fabulous casino and a burgeoning art colony favored by American and British aristocrats and European royalty.
And when Rubino learns that Leopold II will be making a stop in Dinard to gamble at the now famous casino he jumps at the chance to finish what was left unfinished that day in Brussels.
The murderer flees to Peru tracked by an imperious Belgian Secret Service detective who sets off to bring the anarchist to justice. Unprepared for a life on the run Rubino treks across Latin America in search of a refuge.
But he makes the mistake of his life by settling in French Guiana and Kourou, the overseas capital of the French colonial penal system and infamous Devil's Island.
Genre: HistFic
Format: Mobi
Bloody Legends by Andrea Merchak (145 pages)
Prepare to be scared!
If you are looking for gory, evil, dark, dread stories, full of violence, this book is for you! Warning: it contains extreme violence against people and animals, vulgar language, sex and murders.
Daniel Cooper is a vicious serial killer who sees his most sadistic and morbid fantasies come forth in a compulsive desire to perpetrate the most violent and gory murder crimes staging famous urban legends.
Genre: Horror
Format: Mobi or e-pub
Tearagh't by Craig Newnes (245 pages)
After the remains of the Armada hobble back to Spain, an extraordinary document – part diary, part love letter – is discovered on a remote island off the coast of Ireland. When it is translated, it reveals – not treachery nor evidence of Spanish military ambition – but something about the human condition. Love, loss, laughter and the madness of war are all in Tearagh't.
"Falling in love isn't in your control. It's a wonderfully accurate phrase, isn't it? You fall, with amazing luck, you both fall into it. It's like a bottomless, heavenly well. You both tumble, then plunge. Down and down. Holding hands … but luck never holds you. One day, one of you hits the side of the well. The other keeps falling, always hurting – knowing your souls are no longer bound, no longer one in this life. That somewhere, far above you, lies the broken body that can only be touched now in dreams."
Genre: Historical Romance
Format: Mobi or e-pub
In Wolves' Clothing by Greg Levin (216 pages)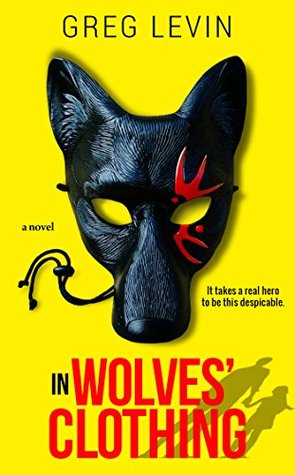 On his best days, Zero Slade is the worst man you can imagine. He has to be. It's the only way to save the Lost Girls.
During his seven years on a team fighting child sex trafficking, Zero's become quite good at schmoozing with pimps, getting handcuffed by cops and pretending not to care about the Lost Girls he liberates. But the dangerous sting operations are starting to take their toll on his marriage and sanity. His affinity for prescription painkillers isn't exactly helping matters.
When the youngest girl the team has ever rescued gets abducted from a safe house in Cambodia, Zero decides to risk everything to find her. His only shot is to go rogue, and sink deeper into the bowels of the trafficking world than he's ever sunk.
It's the biggest mission of his life. Trouble is, it's almost certain death.
Genre: Psychological Thriller
Format: Mobi or e-pub
Wolf Boy by G D Sammon (110 pages)
Ever since Connor Meredith's dad had died in mysterious circumstances, Connor had been able to see things. Strange things. Connor and his mum had been forced to move house and school. The shock of his father's unexplained death, while on a mission with the Army Reserves, led to Connor having psychological therapy once a month. And no wonder …
Because Connor had been struck blind by the shock, yet somehow he could still see – with his mind. Connor had experienced a series of waking nightmares in his room. Creatures battled under his bed at night, and the yellow glowing eyes of a wolf glared at him from his wardrobe doors. One night Connor decided to investigate the wolf in the wardrobe, taking him on a fantastic adventure to a world dominated by wolf people, in constant battle with hideous forest creatures led by a cruel human.
Genre: Ya Fantasy
Format: Mobi
Cash Valley by Ryan K Nelson (185 pages)
2017 RONE AWARD FINALIST (Suspense/Thriller:Short)
When FBI Agent Alex Travis receives an anonymous phone call on a September morning in 1954 with a tip concerning the now cold case of the Cache County Bank robbery, it has his undivided attention. The tip leads Travis to the top of the secluded Green canyon in Logan, Utah, where a young man named Jack Pepper proceeds to tell a story spanning the two years from the time of the robbery, when he and his girlfriend, Kate Austin, stumbled upon the crime of the century for the Cache valley. Travis must decide if he is dealing with the suspects or the victims of one of the largest bank robberies in U.S. history.
To get the answers, it will take one more trip up the canyon, to the entrance of the Spring Hollow mine, where the daylight ends and the cold dark begins.
Genre: Suspense Thriller
Format: Mobi