What authors are saying about Rosie Amber's Review Team:
'I rely on Rosie's review team for honest and thoughtful reviews. I know they love reading and the reviews they post express both that love and their opinions of my (and other writers') novels. Long may they continue. Their support has been invaluable.'  Carol Hedges, author of Victorian murder mysteries and YA
'As well as introducing me to talented authors in other genres, I'm grateful to Rosie's review team for helping raise awareness of my books to new readers.'  Tony Riches, Amazon best-selling historical fiction author.
'Without doubt the best book review service I've used. Always a quick turnaround, always honest reviews, and as an author you can't ask for more than that.'  Dylan J. Morgan, author of horror, Sci-Fi, dystopian and post apocalyptic fiction.
'Rosie Amber and her team of reviewers/bloggers are professional, dedicated and fair minded. As an author, I know that I will receive a fair critique of my novels from them. I am happy to use them as go-to reviewers for any new novel I publish. I am also happy to recommend them to other authors.'  Lizzie Lamb, author of romantic comedies
'Rosie's team bring authors and readers together in the nicest possible way.  Reviewers who care about books – what more can an author ask for?  David Ahern, mystery author
"Smaller authors don't have the same publicity budget as the big publishers and it is a struggle to reach potential readers. Rosie and her team provide an invaluable service not only with providing good quality reviews but also with sharing those reviews on social media to reach a larger audience." Diane Febry thriller author
Book Review Team Booklist
Below will be a list of books team members can request for review. Please read and write a review for any chosen book within a month of receipt. Reviews should be posted on at least 2 sites, these can be your own blogs, Amazon, Goodreads, Smashwords etc.  Plus a copy of the review should be e-mailed to me and I will post it here on my blog with full recognition going to the reviewer.  I shall endeavour to keep this page as up to date as possible and match book requests to reviewers on a first come first served basis.
Members of the book review team and authors are spread across the world and it's time zones so a little patience may be required at times.
All books will be in e-formats.
Team members should contact me via my e-mail to request their choice of book/ books and FORMAT. I will pass on their request to the author. Do check spam and contact me if you think you haven't received your book after a reasonable 48 hour wait.
Once you've written your book review please send a copy to me via e-mail and also tell me where you will be posting the review. I will post the review on my blog as soon as is reasonably possible with full credit to the reviewer. Please provide a link to your blog if you intend posting the review there as I will pass this on to the authors.
New Book review Team members are always welcome, please make initial contact via the Book Review Team Tab at the top of the blog.
Twitter Hashtag #RBRT
The Book List
How to get a Mobi or PDF file onto your Kindle
1. Each kindle has it's own e-mail address which is NOT your private e-mail.
2. To find yours, go to your Amazon account. Under the heading "Hello…" click on the drop down menu and go to "Manage your devices"
3. Click on "Your devices" in the new window and it should show your kindle and on the bottom of the screen, quite small, is an email address. You can edit this and make it more personal. Ok make a note of this e-mail address.
4. Go to your personal e-mails and add your kindle e-mail as a new contact.
5.  When you are sent a Mobi or PDF book file by an author, save it to your computer. (Don't open it, just save it)
6. Next compose an e-mail to your kindle. In the subject heading write the word "convert" (without the speech marks)
7. Leave the body of the e-mail completely blank, and attach the mobi or PDF file (only do one at a time) and press "Send"
8. In a few minutes the file should appear on your kindle, make sure your wi-fi is on. If it doesn't turn up in 3-4 mins. Switch off your kindle, then switch back on. Be patient.
9. Newer kindles like Fire and Paperweight should also accept e-pub files in this way.
10. Occasionally a file won't load and you get an e-mail message from kindle, I ask the author for a file in a different format if this happens.
Wildcat by J.P Harker (473 pages)
Rhianwyn of the Caderyn is conflicted about giving up a warrior's life to become a wife and mother, but her love for her new husband is enough to at least make her consider it. However, with the conquering Gaians moving ever closer to her homeland a peaceful life may no longer be an option, for Rhia or for any of her people. With rival tribes, old suitors, and the dangerous General Lepidus to contend with, Rhia soon finds her new family in unprecedented danger, and her choices now must be about more than just herself…
Wildcat takes place in a fantasy land inspired by Iron Age Britain and follows Rhianwyn's story as she encounters a civilisation unlike any she could imagine, and is constantly forced to learn and adapt through trial after deadly trial.
Genre: Fantasy
Format: Mobi
The Temptation Of Dragons by Chrys Cymri (232 pages)
Bishop Nigel smiled at me. 'Holy water doesn't harm vampires. Which is just as well, as it would make it impossible to baptise them.'
When I was asked by a dragon to give him the last rites, I never dreamed it would lead to negotiating with his cannibalistic family or running from snail sharks. Life as the priest of a small English village is quite tame in comparison. At least I have Morey, a gryphon with sarcasm management issues, to help me. And if all else fails, there's always red wine and single malt whisky.
As if my life weren't complicated enough, a darkly beautiful dragon named Raven keeps appearing where I least expect him, I've met a handsome police inspector who loves science fiction as much as I do, and my younger brother is getting into trouble for trying to pick up vampires.
That's what happens when you're dealing with an incredible and dangerous parallel world full of mythical creatures. And I have to learn to navigate it all without losing myself, or my brother…
Genre: Urban Fantasy
Format: Mobi or e-pub
Talon, Come Fly With Me by Gigi Sedlmayer (238 pages)
An inspirational, highly emotional and entertaining read for all ages
This bookis a lovely adventure with an amazing heroine. Matica is a strong, brave girl, who battles with her handicap and how others view her. But thisisn't a story only about her gaining acceptance or over coming herchallenges. Rather, it's a tale packed full of exciting moments and tons of emotions. Matica comes across naturally as does the village andworld around her. It's beautifully set and an easy landscape to diveinto.
The way the  author revealed each situation is fun to read and it made one anxious to see what's next. Acceptance was eloquently woven into the story without being blatant. And the other thing I learned was that when certain  things happen, you don't always know why and just maybe something goodwill come of it.
Genre: Childrens Fiction
Format: Mobi
Gun Kiss by Khaled Talib (254 pages)
When the Deringer pistol that shot Abraham Lincoln is stolen and ends up in the hands of a Russian military general, covert agent Blake Deco is tasked by the FBI to head to the Balkans to recover the historical weapon. Meanwhile, the United States media is abuzz with news of the mysterious disappearance of Hollywood movie star, Goldie St. Helen.
After Blake's return from overseas, he receives a tip from a Mexican friend that a drug lord, obsessed with the beautiful actress, is holding her captive in Tijuana. With the help of a reluctant army friend, Blake mounts a daring rescue. What he doesn't expect is to have feelings for Goldie—or that a killer is hunting them.
Moondance by Linda K Hopkins (354 pages)
Melissa Hewitt enjoys escaping to the Canadian Rockies, where the stresses of the week melt away – but real life is never far away, filled with terrifying dreams of being pursued by a panther, and a handsome, but unfriendly boss who exudes both danger and allure. There is something about Leander Garrett, however, that draws Melissa, making him almost impossible to ignore; that, and the fact that once they had been friends. As winter turns into spring, Leander's chilly demeanor begins to thaw, but danger prowls through the mountains, and Lee has a secret that lurks beneath his elegant clothes and rippling physique. Something that compels him to reject what he desires the most. Can he learn to see the good in himself and finally allow his heart to love, and be loved in return? A captivating paranormal romance, Moondance will keep you enthralled to the very last page.
Genre: Paranormal Romance
Format: Mobi or e-pub
Amie: African Adventure by Lucinda E Clarke (384 pages)
As the last plane evacuating the expatriates takes off at the outbreak of a civil war, Amie is left behind.
She's just an ordinary housewife never expecting her husband's work would take them to live in an African country she'd never heard of. Now, she is on her own with no one to help her.
She'd worked for the government so she was unwillingly allied to the losing side. The new regime believes she has information she doesn't have.
Her husband has a secret she knows nothing about which puts her life in danger.
As she fights to survive she has only her wits to protect her against the men who would use her and the predatory wild animals in the African bush.
Amie African Adventure is the first book of the Amie series by award-winning writer Lucinda E Clarke. We meet Amie when she first arrives in Africa with no idea of how it will change her life and the challenges she will face in this page-turning, fast-moving, thrilling, action adventure series that will transport you to Africa and keep you on the edge of your seat until the last page.
Genre: Action Adventure
Format: Mobi
Living In Italy: The Real Deal by Stef Smulders (282 pages)
Would you dare to follow your dream and move or retire to Italy? Stef & Nico did, although their dog Sara had her doubts. Now from your comfortable armchair you can share in the hilarious & horrendous adventures they experienced when they moved to Italy to start a bed and breakfast.
Genre: Memoir
Format: Mobi
Ghosts Of Manor House by Matt Powers (186 pages)
Edmund and Mary Wilder are very much in love. But the death of their young son, Tommy, has shattered their family. Edmund is determined to bring them back together, drawing on the only bit of strength he has left—his love for Mary and their daughter, Stephanie. But Mary sinks deeper into depression while little Stephanie's anger grows. Edmund flounders in his attempts to rescue his family from the brink of collapse and doesn't know where to turn. Then Mary receives an invitation for the family to become guests at Manor House, a seemingly quaint Bed and Breakfast. This, she assures her husband, is the answer to all their troubles. Edmund arrives ahead of his family to spend a couple days working on his long-delayed novel. But his growing curiosity about the old house leads Edmund to an encounter that will change him forever. What will you sacrifice for love? An old fashioned psychological thriller with a nod to Stephen King, Manor House will keep you guessing and compel you to turn the page to the very end. A mother will sacrifice anything for her children. A husband will risk everything to save his wife. Manor House will take them all.
Genre: Ghost Story
Format: Mobi
Ryan Kaine: On The Defensive by Kerry J Donovan (286 pages)
A simple act of vandalism. A victimised family. One man will protect them.
When Ryan Kaine, former Royal Marine and current fugitive, learns of the Constantine family's problems, he leaves his coastal hideaway and rushes to their aid. The only problem is, he is the most wanted man in the UK and his face is on every billboard and news bulletin.
Choosing his vow of protection for The 83, the eighty-three families of the people he killed on Flight BE1555, over the pleas of his friends, Kaine risks his life and takes the first plane to London.
Fully recovered from his recent injuries and with a London safe house full of toys at his disposal, Kaine won't stop until the Constantines are safe.
Can Kaine find out why the family are under attack, neutralise the threat, and make it out of London without being recognised?
Genre: Adventure Thriller
Format: Mobi
Heaven's Rage by Leslie Tate (150 pages)
HEAVEN'S RAGE is an imaginative autobiography. Reporting on feelings people don't usually own up to, Leslie Tate explores addiction, cross-dressing and the hidden sides of families. Writing lyrically, he brings together stories of bullying, childhood dreams, thwarted creativity and late-life illness, discovering at their core the transformative power of words to rewire the brain and reconnect with life. A Robin Red breast in a Cage / Puts all Heaven in a Rage – William Blake.
Genre: Autobiography
Format: E-pub
Eye Of A Needle: And Other Stories by Cornelia Fick (182 pages)
A great read for lovers of literary and experimental fiction. This debut collection was written with a compassionate eye for the fragile positions of women, the dispossessed and the poor. While experimenting with different styles and forms of storytelling, Cornelia Fick displays an acute insight into the mysteries of human nature. This collection of forty stories varies widely, from a one-line story to a short novella.
Told in the first, second and third person the stories in the collection are designed to take the reader on a journey. The stories themselves are thought provoking and often set in Apartheid South Africa. Fick writes with wit, insight and humour.
Genre: Short stories
Format: Gifted e-copy from Amazon.com
Fred's Funeral by Sandra Day (99 pages)
Fred Sadler has just died of old age. It's 1986, seventy years after he marched off to WWI, and the ghost of Fred Sadler hovers near the ceiling of the nursing home. To Fred's dismay, the arrangement of his funeral falls to his prudish sister-in-law, Viola. As she dominates the remembrance of Fred, he agonizes over his inability to set the record straight.
Was old Uncle Fred really suffering from shell shock? Why was he locked up most of his life in the Whitby Hospital for the Insane? Could his family not have done more for him?
Fred's memories of his life as a child, his family's hotel, the War, and the mental hospital, clash with Viola's version of events as the family gathers on a rainy October night to pay their respects.
Genre: WW1 War
Format: Mobi or e-pub
My Sweet Friend by H.A. Leuschel (92 pages)
A stand-alone novella from the author of Manipulated Lives
A perfect friend … or a perfect impostor?
Alexa is an energetic and charismatic professional and the new member of a Parisian PR company where she quickly befriends her colleagues Rosie and Jack. She brings a much-needed breath of fresh air into the office and ambitiously throws herself into her new job and friendships.
But is Alexa all she claims to be?
As her life intertwines with Rosie and Jack's, they must all decide what separates truth from fiction. Will the stories that unfold unite or divide them? Can first impressions ever be trusted?
In this original novella, H.A. Leuschel evokes the powerful hold of appearances and what a person is prepared to do to keep up the facade. If you like thought-provoking and compelling reads with intriguing characters, My Sweet Friend is for you.
Genre: Contemporary Fiction
Format: Mobi or e-pub
Notes Of A Naive Traveler by Jennifer Alderson (136 pages)
"I never thought I would have reason to say to someone, 'Sorry I'm late, it took longer to dismember the goat than originally planned.'"
I was twenty-six years old, worked at a well-paid job, rented a fantastic apartment, and enjoyed a large circle of friends. I had everything, except I didn't. I couldn't shake the feeling I was missing out on the experience of living.
Part guidebook on culture and travel, part journey of self-discovery, this travelogue takes you on a backpacking adventure through Nepal and Thailand and provides a firsthand account of one volunteer's experience teaching in a Nepali school and living with a devout Brahmin family.
Trek with me through the bamboo forests and terraced mountaintops of eastern Nepal, take a wild river-rafting ride in class IV waters, go on an elephant ride and encounter a charging rhinoceros on jungle walks in Chitwan National Park, sea-kayak the surreal waters of Krabi, and snorkel in the Gulf of Thailand. Join me on some of the scariest bus rides you could imagine, explore beautiful and intriguing temples, experience religious rituals unknown to most Westerners, and visit mind-blowing places not mentioned in your typical travel guides.
Notes of a Naive Traveler is a must-read for those interested in learning more about – or wishing to travel to – Nepal and Thailand. I hope it inspires you to see these amazing countries for yourself.
Genre: Travel Memoir
Format: Mobi or e-pub
The Falcon Flies Alone by Gabrielle Mathieu (440 pages)
As the sun rises on a quiet Swiss mountain village in 1957, runaway Peppa Mueller wakes up naked and stranded on the roof of her employer's manor, with no idea how she got there. As she waits for help, she struggles to piece together fragmented memories of the previous night. Did she really witness the brutal massacre of a local family? Did she kill them? Her fear of sinister house guest Dr. Unruh fuels her panic—as do electrifying flashes of a furious falcon, trapped inside her. Wanted for murder, Peppa flees the police, intent on finding out if there's a scientific explanation or if she's just going mad. Her godfather, world-renowned chemist Dr. Kaufmann, risks his career to help her. In the meantime, Peppa fights her attraction to the handsome priest from India who offers her shelter. With their help, she not only finds Dr. Unruh but places herself at his mercy. His experiments may be the reason Peppa now shares her body with a bloodthirsty bird of prey—but the revenge she plans could kill them both.
Genre: Historical Fantasy
Format: Mobi
Castles In The Air by Alison R Cubitt ( 262 pages)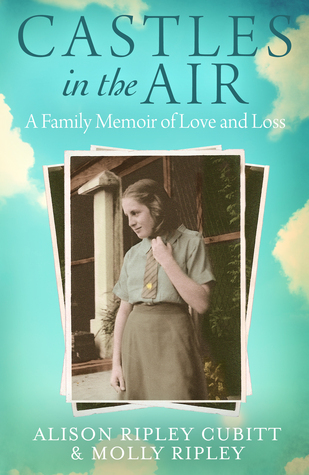 A daughter is forced to confront the uncomfortable truth of her mother's seemingly ordinary life. By trying to make sense of the past, will she feel able to move on with her future? Honest yet unsentimental and told with abundant love and compassion, Castles in the Air is a profoundly moving portrait of a woman's life, hopes and dreams, in an era when women couldn't have it all.
Genre: Memoir
Format: Mobi or e-pub
Marked by B.E. Balfinny (214 pages)
When freelance writer Kate Murray's Great Aunt bequeaths her a cottage in remote south Kerry, she is overcome with the peace and beauty of the little stone house. Set high up a hillside overlooking the ocean, even David, her architect husband, falls in love with it.
Determined that they should swap city for country, Dubliner Kate decides to try living her dream.
Curiosity draws her to the ancient circle of standing stones at the end of the lane – stones that her elderly neighbour is strangely yet fiercely determined to keep everyone well away from.
Little realising the grave danger she faces, Kate visits the stones at sunset and her life is set on a terrifying course that will bring her face to face with an ancient evil.
As her dream of the country life rapidly turns into a nightmare, events at the cottage become more and more sinister.
Why is the old lady so determined to keep people away?
What does the Parish priest know that he isn't telling her?
Will Kate discover the secret to her personal haunting before it's too late?
Set in the ancient and atmospheric surrounds of rural Ireland in the winter time, this paranormal thriller will leave you reluctant to turn out the lights.
Genre: Paranormal Thriller
Format: Perma-free on Amazon (will show as verified purchase) AmazonUK AmazonUS or mobi
Oak And Mist by Helen Jones (289 pages)
"The end of everything? Great, no pressure then."
Pushed between two trees at her local park, Alma never expected to find another world. But Ambeth, where a palace gleams in green gardens by a wild sea, has been expecting her.
Now she has to find a lost sword or the consequences for humanity will be dire. With no idea where to look, despite help from her new friend Caleb, things get even more complicated when a handsome prince of the Dark seems to be interested in her. Add in some time-twisting, concerned parents and a battle between Light and Dark for control of a lost sword, and it's enough to make any fifteen-year-old want to give up. But then she wouldn't see Caleb any more. Or Deryck…
Genre: YA Fantasy
Format: Mobi
Kingdom Of Women by Rosalie Kearns (282 pages)
In a slightly alternate near-future, women are forming vigilante groups to wreak vengeance on rapists, child abusers, and murderers of women. Averil Parnell, a female Catholic priest, faces a dilemma: per the Golden Rule she should advise forgiveness, but as the lone survivor of an infamous massacre of women seminarians, she understands their anger.
Her life becomes more complicated when she embarks on an obsessive affair with a younger man and grapples with disturbing religious visions.
She had wanted to be a scholar, before the trauma of the massacre. Later, all she wanted was a quiet life as a parish priest. But now she finds she has become a mystic, and a central figure in the social upheaval that's gathering momentum all over the world.
Genre: Literary Fiction
Format: Mobi
Broken by Ivy Logan
The dark shadow cast by an ancient prophecy shatters an innocent family, but all that is broken is not lost and will rise again.
Half-blood sorceress, Talia, had a unique childhood.
It might have been bereft of dolls but not of love. Instructed in combat skills and trained to escape detection, she was schooled to face an unknown menace. Yet, when her family's worst nightmare comes to pass, Talia finds her protected life, spin out of control. Everything she believes in and everyone she loves is cruelly snatched away. Talia is forced to flee the attention of a mad king and denied her supernatural legacy.
She chooses the path of retribution; devoid of love and friendship but learns that sometimes love is received even if not sought.
'Broken' is a tale about Talia's coming of age, reuniting with her family and seeking vengeance. It chronicles Talia's rise from the ashes and finding herself again.
Read Talia's epic saga of love, sacrifice, friendship and discovering the hero within, set against a background of time travel and supernatural forces.
Genre: Supernatural Fantasy
Format: Mobi
Keepers by Sacha Black (286 pages)
Eden's life is balanced…
…until her soul is bound to her enemy.
When her parents are murdered, the realm of Trutinor is threatened. Then a mysterious human arrives and changes everything.
As Eden's world spirals out of control, she doesn't need a charismatic Siren from her past returning to complicate life.
Now, saving Trutinor is the last thing on Eden's mind.
Three boys.
Two murdered parents.
One deadly choice.
Genre: Ya Fantasy
Format: Mobi or e-pub
Jonah by Carl Rackman (363 pages)
The North Atlantic, 1940. A British destroyer pounces on a seemingly abandoned U-boat, leading to a spine-chilling encounter.
Five years later, the US Navy destroyer Brownlee grimly prepares to battle a swarm of Japanese kamikazes at Okinawa.
Mitch "Lucky" Kirkham, a young gunner on the Brownlee, wakes up miraculously unscathed after his crewmates are killed in a fearsome kamikaze strike.
Bullied and resented amid accusations of cowardice and worse, Mitch re-boards his patched-up ship for the long voyage back to San Francisco. All he wants is to go home.
But far out in the boundless emptiness of the Pacific, a strange madness begins to seize the sailors on the Brownlee. Terror, hysteria and suicide torment the men amid sightings of ghosts and a terrifying monster that stalks the ship by night.
Mitch stumbles upon a possible explanation for the madness. But as the ship presses on alone, deeper into the vast Pacific Ocean and the grip of insanity, will anyone listen to him before his famous luck runs out for good?
Genre: WW2 naval thriller
Format: Mobi
Resurrection by Pearce Cadwell (298 pages)
Anne Fewings is rudely awoken one morning by the lady of the grand Old Vicarage in nearby Brenham, claiming to be a former resident of the house.
Upon the pretence of mutual historical connections, unsettling and macabre discoveries ensue, against a backdrop of the coming-of-age of Anne's teenage stepdaughter, Ellie.
Whilst Ellie and her father are away on a business trip to her native Ireland, Anne reconstructs peculiar memories and questions the identities of others, laying bare the story of two families not being quite what they appear to be and ultimately people not even knowing who they are.
Genre: Mystery
Format: Mobi
The Circumstantial Enemy by John Bell (326 pages)
When Croatia becomes a Nazi puppet state in 1941, carefree young pilot Tony Babic finds himself forcibly aligned with Hitler's Luftwaffe. Unbeknownst to Tony, his sweetheart Katarina and best friend Goran have taken the side of the opposing communist partisans. The threesome are soon to discover that love and friendship will not circumvent this war's ideals.
Downed by the Allies in the Adriatic Sea, Tony survives a harrowing convalescence in deplorable Italian hospitals and North African detention stockades. His next destination is Camp Graham in Illinois, one of four hundred prisoner of war camps on American soil.
But with the demise of the Third Reich, repatriation presents a new challenge. What kind of life awaits Tony under communist rule? Will he be persecuted as an enemy of the state for taking the side of Hitler? And then there is Katarina; in letters she confesses her love, but not her deceit… Does her heart still belong to him?
Based on a true story, John Richard Bell's The Circumstantial Enemy is an energetic journey to freedom through minefields of hatred, betrayal, lust and revenge. Rich in incident with interludes of rollicking humour, it's a story about the strength of the human spirit, and the power of friendship, love and forgiveness.
Genre: #WW2 Thriller
Format: Mobi
Artefacts and Other stories by Rebecca Burns (156 pages)
That dandelion. A flash of stubborn yellow in a dark box of space. It had promised sunshine but had tasted sour.
Artefacts.
A dandelion. A mayfly. A family, bereft.
Items and mementos of a life, lived hard and with love, or long, empty, bitter.
In these sharply drawn and unflinching short stories, Rebecca Burns unpicks the connection between the lives we live and what we leave behind.
Genre: Short stories
Format: Mobi and e-pub
Bear Medicine by G Elizabeth Kretchmer (318 pages)
When Brooke sets off on a trail in Yellowstone National Park to train for an upcoming marathon, she is savagely attacked by a grizzly bear. One hundred forty years earlier, Anne accompanies her husband on a camping trip in the nation's first national park and awakens one morning to find he's been captured by Nez Perce warriors. Both women encounter a sacred but savage landscape. Both fall under the care of American Indian women. Ultimately, Brooke and Anne must each overcome multiple obstacles, with the help of their new friends and native lore, to find what she seeks.
Alternating between contemporary and historical times, Bear Medicine is a story about women helping women in a complicated, male-dominated world.
Genre: Literary Fiction
Format: Gift card or gifted book from AmazonUS
When A Stranger Comes by Karen S. Bell (248 pages)
Satisfying one's greed can come at a devilishly high cost.
Achieving what you crave can also bring the terrifying fear of losing it. For Alexa Wainwright, this truth has become her nightmare. Born Gladys Lipschitz, the daughter of an unwed Soviet-era Jewish immigrant, she was beyond thrilled and amazed when her debut novel, A Foregone Conclusion, soared to number one on the bestseller's list and became an international sensation. The accompanying fame and riches were beyond her expectations. Unfortunately, her subsequent work has yet to achieve the same reception by critics and readers. Yes, they have sold well based on her name recognition, but she dreads the possibility of becoming a mid-list author forgotten and ignored. She vows to do whatever it takes to attain the heady ego-stroking success of her debut. But is she really?
Witnessing an out-of-the-blue lightning bolt whose giant tendrils spread over the blue sky and city streets below her loft window, Alexa doesn't realize just how this vow will be tested as she's magically transported to an alternate reality. In this universe, the characters from her books are given the breath of life and she meets publisher, King Blakemore, who just might be the Devil himself. At first, she shrugs off her doubts about this peculiar publisher and very lucrative book deal offer because the temptation of riches and refound fame is too strong. But all too soon, Alexa realizes she's trapped in an underworld of evil from which she desperately wants to escape. For starters, she finds herself in an iron-clad book contract that changes its wording whenever she thinks of a loophole. Desperate to get her life back, she devises schemes to untether herself from this hellish existence. She's also aided by the forces for good who attempt to help her.
However, King Blakemore is cleverer and more powerful than she can begin to understand. Playfully, he decides to give Alexa a second chance to save herself from eternity with him and to be free. He offers her the prospect of a rewrite, as most authors do as part of the writing process. Given this chance, will Alexa make the same choices and the same mistakes again?
Genre: Psychological thriller
Format: Mobi or e-pub
Leopold's Assassin by J.R. Rogers (300 pages)
1902 – It is a cold and rainy Saturday morning the 15th of November in Brussels, Belgium. Gennaro Rubino, an Italian anarchist, has traveled incognito to Brussels from London and Paris. In the Belgian capital he plans to assassinate Leopold II, King of the Belgians. Positioning himself on the roof of a building in downtown Brussels, Rubino fires repeatedly at King Leopold's carriage as the cortege passes by below him returning from a memorial service for King's deceased wife. Unable to determine whether or not his shots were true, Rubino escapes off of the roof and escapes from Brussels to France.
We find Rubino hiding in Brittany, living with his sister in wooded Saint-Enogat, a hamlet adjoining Dinard, France, a then fashionable seaside resort of stunning cliff top villas, a fabulous casino and a burgeoning art colony favored by American and British aristocrats and European royalty.
And when Rubino learns that Leopold II will be making a stop in Dinard to gamble at the now famous casino he jumps at the chance to finish what was left unfinished that day in Brussels.
The murderer flees to Peru tracked by an imperious Belgian Secret Service detective who sets off to bring the anarchist to justice. Unprepared for a life on the run Rubino treks across Latin America in search of a refuge.
But he makes the mistake of his life by settling in French Guiana and Kourou, the overseas capital of the French colonial penal system and infamous Devil's Island.
Genre: HistFic
Format: Mobi
Bloody Legends by Andrea Merchak (145 pages)
Prepare to be scared!
If you are looking for gory, evil, dark, dread stories, full of violence, this book is for you! Warning: it contains extreme violence against people and animals, vulgar language, sex and murders.
Daniel Cooper is a vicious serial killer who sees his most sadistic and morbid fantasies come forth in a compulsive desire to perpetrate the most violent and gory murder crimes staging famous urban legends.
Genre: Horror
Format: Mobi or e-pub
Offstage In Nuala by Harriet Steel (224 pages) The Inspector de Silva Mysteries #3
In this third instalment of The Inspector de Silva Mysteries, there's great excitement when a professional theatre company comes to Nuala. However matters take a dark turn when the company's actor manager is murdered. Inspector de Silva has a new case to solve and he has to consider some very unpalatable motives for the crime. He will need all his persistence, coupled with his wife, Jane's, invaluable help to unmask the villain of the piece.
Genre: Cosy Mystery
Format: Mobi
Tearagh't by Craig Newnes (245 pages)
After the remains of the Armada hobble back to Spain, an extraordinary document – part diary, part love letter – is discovered on a remote island off the coast of Ireland. When it is translated, it reveals – not treachery nor evidence of Spanish military ambition – but something about the human condition. Love, loss, laughter and the madness of war are all in Tearagh't.
"Falling in love isn't in your control. It's a wonderfully accurate phrase, isn't it? You fall, with amazing luck, you both fall into it. It's like a bottomless, heavenly well. You both tumble, then plunge. Down and down. Holding hands … but luck never holds you. One day, one of you hits the side of the well. The other keeps falling, always hurting – knowing your souls are no longer bound, no longer one in this life. That somewhere, far above you, lies the broken body that can only be touched now in dreams."
Genre: Historical Romance
Format: Mobi or e-pub
In Wolves' Clothing by Greg Levin (216 pages)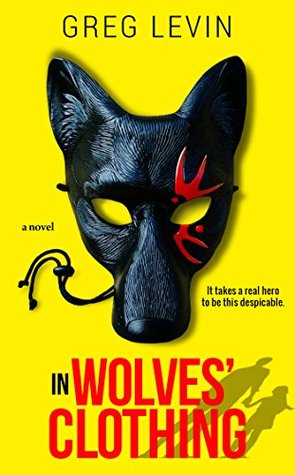 On his best days, Zero Slade is the worst man you can imagine. He has to be. It's the only way to save the Lost Girls.
During his seven years on a team fighting child sex trafficking, Zero's become quite good at schmoozing with pimps, getting handcuffed by cops and pretending not to care about the Lost Girls he liberates. But the dangerous sting operations are starting to take their toll on his marriage and sanity. His affinity for prescription painkillers isn't exactly helping matters.
When the youngest girl the team has ever rescued gets abducted from a safe house in Cambodia, Zero decides to risk everything to find her. His only shot is to go rogue, and sink deeper into the bowels of the trafficking world than he's ever sunk.
It's the biggest mission of his life. Trouble is, it's almost certain death.
Genre: Psychological Thriller
Format: Mobi or e-pub
Wolf Boy by G D Sammon (110 pages)
Ever since Connor Meredith's dad had died in mysterious circumstances, Connor had been able to see things. Strange things. Connor and his mum had been forced to move house and school. The shock of his father's unexplained death, while on a mission with the Army Reserves, led to Connor having psychological therapy once a month. And no wonder …
Because Connor had been struck blind by the shock, yet somehow he could still see – with his mind. Connor had experienced a series of waking nightmares in his room. Creatures battled under his bed at night, and the yellow glowing eyes of a wolf glared at him from his wardrobe doors. One night Connor decided to investigate the wolf in the wardrobe, taking him on a fantastic adventure to a world dominated by wolf people, in constant battle with hideous forest creatures led by a cruel human.
Genre: Ya Fantasy
Format: Mobi
Day For Night by Stacey E Bryan (302 pages)
When reality TV star Rae is dumped by her back-stabbing cast mates, she quickly realizes that revenge fantasies and unemployment are the least of her problems after she witnesses an alien abduction in broad daylight. And it doesn't help that a vampire knocks on her door soon afterward. All Rae wants to do is buy a condo in Hermosa Beach. How can an unemployed wannabe actress save the world…or at the very least, Los Angeles?
Mix vampires, an alien invasion, and an unemployed actor. Stir with wit and insight to get this wacky and smart science fiction fantasy novel from Stacey E. Bryan. Think Hitchhikers Guide to the Galaxy for the West Coast celebrity-set, but with touching vulnerability in the leading lady and sharp insight into 21st Century American culture.
Genre: Urban Paranormal Comedy
Format: Mobi
Cash Valley by Ryan K Nelson (185 pages)
2017 RONE AWARD FINALIST (Suspense/Thriller:Short)
When FBI Agent Alex Travis receives an anonymous phone call on a September morning in 1954 with a tip concerning the now cold case of the Cache County Bank robbery, it has his undivided attention. The tip leads Travis to the top of the secluded Green canyon in Logan, Utah, where a young man named Jack Pepper proceeds to tell a story spanning the two years from the time of the robbery, when he and his girlfriend, Kate Austin, stumbled upon the crime of the century for the Cache valley. Travis must decide if he is dealing with the suspects or the victims of one of the largest bank robberies in U.S. history.
To get the answers, it will take one more trip up the canyon, to the entrance of the Spring Hollow mine, where the daylight ends and the cold dark begins.
Genre: Suspense Thriller
Format: Mobi
Three Hours Past Midnight by Tony Knighton (162 pages)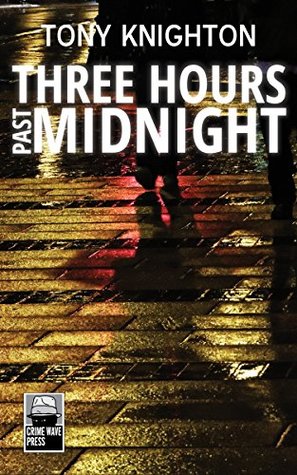 His last job a disaster, a professional thief teams with an old partner eager for one last score – a safe in the home of a wealthy Philadelphia politician. But they are not the only ones set on the cash. His partner dead and the goods missing, he hunts for his money and the killer to find out that this may have been a job best left undone.
Genre: Crime
Format: Mobi
Riding Shotgun And Other American Cruelties by Andy Rausch (205 pages)
RIDING SHOTGUN AND OTHER AMERICAN CRUELTIES is a unique collection of quirky, Tarantinoesque crime novellas, representing three very different sub-genres. In the first story, "Easy-Peezy," a band of elderly Old West bank robbers return to their wicked ways robbing banks in the 1930s John Dillinger era. The second story, "Riding Shotgun," is a bitter tale about a man pushed to the limits of human endurance and forced to take up arms to protect those he loves. The third tale, "$crilla," is an urban crime fantasy in which a fledgling hip-hop group kidnaps a record mogul in the hopes of finally making the kind of loot they've always dreamed of.
Genre: Crime
Format: Mobi
The Silver Wolf by Rob Sinclair (James Ryker book #3)( 473 pages arc now for 17th November pub)
A fast paced and unmissable thriller from the international bestselling James Ryker series
Ryker wants blood, and one way or another he'll get it...
Still tormented by the disappearance of his wife, ex-intelligence agent James Ryker sets out on a personal mission of revenge, prepared to go to any lengths in search of the truth.
The trail takes him from the crystal waters of Mexico's Caribbean coast, back to a place he thought he would never set foot again – his country of birth, England. But there he discovers more than even he bargained for. Stumbling across a terrorist attack targeted against his old employers – the secretive Joint Intelligence Agency -the faint clues to many events in his recent past are all seemingly linked to one mysterious character; The Silver Wolf.
But just who is the Silver Wolf, and why is he hell bent on punishing not just Ryker, but his closest allies at the JIA too?
Has Ryker finally met his match?
The Silver Wolf is a globe-trotting thriller that sees James Ryker at his hard-nosed best as he fights the ghosts of his past. As skilled as Jason Bourne, as no-nonsense as Jack Reacher, James Ryker delivers in another heart-pounding thriller.
Genre: Thriller
Format: Mobi
Love, Secrets And Absolution by K.L. Loveley (280 pages ARC available now, but due out November 1st)
People in the village gossip about Grace's son, Alfie.
He's a lonely boy full of secrets, lies, and obsessive thoughts.
How far can a mother's love go? Will she ultimately sacrifice her life for his?
Set in Nottinghamshire, this family drama follows the lives of Grace and Alfie as he transforms from a naïve, young boy into a teenager spiralling out of control.
Love, Secrets, and Absolution is a coming of age story with a difference.
Deceit, betrayal, love, and addiction, a family falling apart in the midst of teenage angst and torn loyalties; will anybody find absolution?
Genre: Psychological Family Drama
Format: Mobi
Adventurous Girls series: Tokoyo, The Samurai's Daughter by Faith L. Justice (124 pages)
An adventurous girl!
Most noble-born girls of Tokoyo's age learn to sing, paint, and write poetry.
Not Tokoyo.
She's the daughter of a samurai in fourteenth century Japan, Tokoyo's father trains her in the martial arts. When he is away, she escapes to the sea where she works with the Ama—a society of women and girls who dive in the deep waters for food and treasure. But disaster strikes her family. Can Tokoyo save her father using the lessons she learned and the skills she mastered to overcome corrupt officials, her own doubts, and a nasty sea demon?
Genre: Middle Grade
Format: Mobi
Sitting Murder by A.J. Wright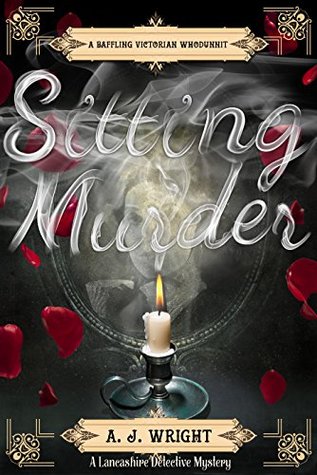 With a myriad of motives, the question is who?
Detective Sergeant Michael Brennan of the Wigan Borough Police has no time for tales of ghosts and the afterlife, or of the dead contacting the living.
So, when he finds himself investigating the case of a recently widowed young woman, Alice Goodway, who has suddenly developed 'the Gift' of mediumship and has received a threatening letter, he embarks on the inquiry with no small degree of scepticism.
But just as Brennan and his burly colleague, Constable Jaggery, consider how to proceed with the case, something much more sinister takes place… a murder, in Alice's own home.
Who would commit such a crime?
Could it be one of the seven 'visitors' who had been to sittings with Alice and not liked what they had heard?
Or the interfering and sanctimonious Inspector of Nuisances who strongly disapproved of the séances?
There are a lot of old wounds opened and painful memories shared with Brennan and Jaggery as they meticulously gather the information they need to solve the case. The challenge will be narrowing down the suspects, using clues from both the living and the dead…
This devilishly plotted Victorian whodunnit keeps the reader guessing right to the end, with red herrings aplenty scattered along the way.
Genre: Victorian murder mystery (paranormal element)
Format: Mobi
The Burgas Affair by Ellis Shuman (327 pages ARCs for a book due out October 30th)
She's an Israeli data analyst. He's a headstrong Bulgarian detective. Together they must track down those responsible for a horrific bombing.
In the wake of a deadly terrorist attack at Burgas Airport in Bulgaria, Israeli and Bulgarian intelligence agencies launch a joint investigation. Detective Boyko Stanchev on the police task force teams up with Ayala Navon, a young Israeli intelligence analyst on her first overseas assignment.
The two must establish whether the terrorists were assisted by a Bulgarian crime organization in laying the groundwork for the attack.
It should be a routine investigation, but shadows of the past keep interfering.
Boyko's interactions with a crime boss pursuing a vendetta against him threaten to throw him off track. Ayala's pursuit of the terrorists and their accomplices brings up painful memories of a family tragedy.
Boyko and Ayala form a shaky alliance, one that evolves into growing cooperation and affection as they desperately race against time to uncover who was behind the Burgas bombing.
The Burgas Affair is a fictional account of the aftermath of a very real terrorist attack. On July 18, 2012, a deadly explosive rocked a tourist bus at Burgas Airport, killing five Israelis and their Bulgarian bus driver. The terrorists responsible for this murderous attack have never been brought to justice.
Genre: Crime Thriller
Format: Mobi
Trio of KidsLit books from Pat Furstenburg (3 x 28 page books)
The Elephant And The Sheep:
When a lamb meets an elephant calf the two are happy to share a small patch of grass and a tiny water puddle. But soon the sheep discovers the secret behind the elephant's isolated life and doesn't hesitate to invite her friend to join her flock so that he, too, will have a family.
The Lion And The Dog:
When a lion is removed from his natural habitat and crowned King of Animals in a zoo he acts out and becomes a secluded, captive beast so all humans give up hope. Only a patient and observant brown little dog stands by his side and, through his optimism and kindness, turns the beast into a friend for life.
The Cheetah And The Dog:
When a cheetah cub and a puppy dog bump into each other while chasing the same prey it is only natural for them to play together until sundown; and the next day; and the following one. The two animals care for each other so much that they even rescue their respective packs, thus becoming an African folktale.
Genre: KidsLit (Target audience age 2-7)
Format: Mobi or e-pub
A Tincture Of Secrets And Lies by William Savage – Book #4 Adam Bascom mysteries (282 pages)
The night of April 13th, 1793 has proved unlucky for at least two people. Dr Adam Bascom has been thrown from his horse to lie injured, unconscious and alone on a remote country roadway. Barely a mile away, another man is thrusting the body of the young woman he has just murdered as far under a hedge as he can. Thus begins one of Adam Bascom's most complicated mysteries; one that will end in many more deaths and a fight off the coast of Norfolk between a navy frigate and a French privateer. Trapped at home by his injuries, Adam still finds ways to use his friends and family as his eyes and ears as he uncovers the solution to a series of local murders — and a plot to destabilise the country as it awaits the threatened invasion by the French revolutionary government.
Genre: Georgian Mystery
Format: Mobi
Chergui's Child by Jane Riddle (278 pages)
Thirty-something Olivia is recovering from a traumatic event five years earlier, when she is summoned to the bedside of her dying aunt, Dorothy. Shortly afterwards, she learns that her aunt has left her a large sum of money and a letter with a startling revelation. From Morocco to London to the south of France, this is the story of one woman's journey to make her life whole again.
Genre: Literary Fiction
Format: Mobi
The Viscount And The Vicar's Daughter by Mimi Matthews (218 pages ARC's now. Book to be published January 24th)
England, 1861. A world-weary rake and a prim vicar's daughter are thrown together during a holiday house party. Will they discover there's more to each other than meets the eye? Or will revelations from the past end their fragile romance before it begins?
A WORLD-WEARY RAKE
After years of unbridled debauchery, Tristan Sinclair, Viscount St. Ashton has hit proverbial rock bottom. Seeking to escape his melancholy, he takes refuge at one of Victorian society's most notorious house parties. As the Christmas season approaches, he prepares to settle in for a month of heavy drinking…until an unexpected encounter changes his plans—and threatens his heart.
A PRIM VICAR'S DAUGHTER
Valentine March is not the drab little spinster she appears to be. When her new job as a lady's companion lands her smack in the middle of Yorkshire with England's most infamous rake, she resolves to keep her head down and her eyes fixed firmly on her future—a future which most definitely does not include a sinfully handsome viscount.
A MATCH MADE IN SCANDAL
A friendship is impossible. An affair out of the question. But when one reckless act binds them together, will two star-crossed souls discover there's more to each other than meets the eye? Or will revelations from the past end their fragile romance before it begins?
Genre: Victorian romance
Format: Mobi or e-pub
First Crush, Last Love by Elizabeth McKenna (314 pages)
Remember your first crush? How your heart raced and your cheeks flushed whenever you saw him? Jessie Baxter does, and it's happening again. Ten years ago, despite her best efforts, Lee Archer wanted to be just friends. Now, he wants more, but Jessie's still recovering from a psycho ex-husband. Can she learn to trust again and make her first crush into her last love?
Elizabeth McKenna's latest novel will have you remembering the angst of high school, the grief of a failed relationship, and the happiness of true love.
Genre: Romance
Format: Mobi or e-pub
The Betrayal by Anne Allen (Guernsey Book #6) (383 pages)
Treachery and theft lead to death – and love
1940. Teresa Bichard and her baby are sent by her beloved husband, Leo, to England as the Germans draw closer to Guernsey. Days later they invade…
1942. Leo, of Jewish descent, is betrayed to the Germans and is sent to a concentration camp, never to return.
1945. Teresa returns to find Leo did not survive and the family's valuable art collection, including a Renoir, is missing. Heartbroken, she returns to England.
2011. Nigel and his twin Fiona, buy a long-established antique shop in Guernsey and during a refit, find a hidden stash of paintings, including what appears to be a Renoir. Days later, Fiona finds Nigel dead, an apparent suicide. Refusing to accept the verdict, a distraught Fiona employs a detective to help her discover the truth…
Searching for the true owner of the painting brings Fiona close to someone who opens a chink in her broken heart. Can she answer some crucial questions before laying her brother's ghost to rest?
Who betrayed Leo?
Who knew about the stolen Renoir?
And are they prepared to kill – again?
Genre: Romance saga
Format: Mobi
Chasing Symmetry by Tempeste Blake (318 Pages)
Someone had been trying for the perfect shade of red . . .
When art professor Bianca James tries to save a dying woman, the grudge-holding chief of police is all too quick to catapult her to the top of the suspect list. As if that isn't enough, her ex-boyfriend's younger brother, Finn Tierny, is assigned to the case, and she's faced with a trilogy of dilemmas: go head to head with the chief, stop a cold-blooded killer on her own, or trust another Tierny.
Finn's return to Riley's Peak is bittersweet. He's flooded with memories, both good and bad, as he battles doubts about being a cop, a cantankerous father, a jealous brother, and a drug dealer with a rap-sheet longer than the list of addicts he's been supplying.
Threats escalate, the suspect list grows, and it becomes clear—the murderer's resolve to kill Bianca is almost as strong as Finn's desire to keep her alive.
Almost.
Genre: Romantic Suspense
Format: Mobi
Silent Night by Wendy Clarke (161 pages)
Silent Night is a collection of thirteen Christmas stories by Wendy Clarke, a regular writer of fiction for national magazines. All of these stories have previously been published in either 'The People's Friend' or 'Take a Break Fiction Feast'. If you like stories with emotional depth and a satisfying ending, then this collection is for you.
Genre: Short Stories
Format: Mobi
The Scent Of Rain by Anne Montgomery (386 pages)
Rose Madsen will do anything to keep from being married off to one of the men in her Fundamentalist Mormon (FLDS) community, even endure the continued beatings and abuse of her mother. But when her mentally handicapped baby sister is forced to strangle the bird she loves at the behest of the Prophet, Rose frees the bird and runs away.
Adan Reyes will do anything to escape the abusive foster care system in Phoenix, even leaving his good friends and successful high school athletic career behind him. Ill-prepared for surviving the desert, Adan hits the road only to suffer heat stroke. Found by a local handyman, he catches a glimpse of a mysterious girl–Rose–running through town, and follows her into the mountains where they are both tracked and discovered by the men of the FLDS community.
With their fates now intertwined, can Rose and Adan escape the systems locking them into lives of abuse? Will Rose be forced to marry the Prophet, a man her father's age, and be one of dozens of wives, perpetually pregnant, with no hope for an education? Will Adan be returned to the foster home where bullying and cruelty are common? Is everyone they meet determined to keep them right where they belong or are some adults worthy of their trust?
Genre: YA
Format: Mobi
Spy Trap by A.P. Martin (329 pages)
'There's a fellow who will soon have some rather important documents that we need to get back to Britain safely. How would you fancy the job of making sure he gets there with them?' 
Bill Blake is a spy at the end of his tether. He just wants to go home, wherever that is now. Despite his genuine reservations, he's forced to accept one final mission to earn his ticket back to Britain. However, what should have been a straightforward 'babysitting' job becomes much more difficult and dangerous with the rapid Fall of France and the effective surrounding of Switzerland by hostile Axis forces. Blake finds himself trapped in the neutral, but threatened Alpine Republic with an ex Naval Gunnery Officer who is in possession of plans and blueprints vital to Britain's ability to defend herself.
An instant mutual antipathy between the two men complicates matters as they grapple with the frequent necessity to alter their escape plans, the ever present risk of betrayal and a relentless pursuit by German Military Intelligence.
Adapted from little known true events, Spy Trap takes the reader on their epic struggle to deliver to Britain the ability to produce a weapon which would be vital to her survival and ultimate victory.
Genre: Spy Thriller
Format: Mobi
Nothing Bad Happens Here by Nikki Crutchley (293 pages)
The body of missing tourist Bethany Haliwell is found in the small Coromandel town of Castle Bay, New Zealand, where nothing bad ever happens. News crews and journalists from all over the country descend on the small seaside town as old secrets are dragged up and gossip is taken as gospel.
Among them is Miller Hatcher, a journalist battling her own demons, who arrives intent on gaining a promotion by covering the grisly murder.
Following an anonymous tip, Miller begins to unravel the mystery of the small town. And when another woman goes missing, Miller finds herself getting closer to the truth. But at what cost?
Genre: Thriller
Format: Mobi or E-pub
The unrivalled transcendence of Willem J. Gyle by James Dixon (169 pages)
In a Scotland beset with depression, Willem is one victim among many. He loses his job, his mother dies and he is forced out of the flat they shared. Seeing no other option, he takes to the streets of Edinburgh, where he soon learns the cruelty felt outside the confines of his comfortable life. Stories from his past are interwoven with his current strife as he tries to figure out the nature of this new world and the indignities it brings. Determined to live freely, he leaves Edinburgh, hiking into the Scottish Highlands to seek solitude, peace and an unhampered, pure vision of life at nature's breast.
The Unrivalled Transcendence of Willem J. Gyle is at once a lyrical, haunting novel and a set piece in the rage of an oppressed, forgotten community. J. D. Dixon's sparse, brutal language captures the energy and isolation of desperation, uniting despondency and untrammelled anger in the person of his protagonist.
Genre: Thriller
Format: Mobi
Silhouettes by E.L. Tenenbaum 
A bittersweet story about family, friendship and the impact one life can have on others, no matter how young it is.
Brooke was just killed in an accident, but a part of her is still here. Seeking answers, she sets out to retrace her life and soon meets others like herself, among them, Tyler. Tyler remembers Brooke from before, and so she hesitantly gives him the one thing she never bothered to when they were alive; a chance. Together, they visit the people and places in their small beach town that once held meaning to them, developing a mutual, grudging respect as they learn to view life in different and unexpected ways.
Tyler soon decides that they must let go of their pasts if anything is to change, but Brooke can't bring herself to say goodbye just yet. As she watches the impact of her death on her loved ones, Brooke questions her desperate need to hold onto a life that's no longer hers. But how can she let go of a life she's barely begun to live?
Genre: YA
Format: Mobi or e-pub
The Last Man She'd Love by Summerita Rhayne (200 pages)
When best laid plans fall apart…
Lyna is all set to marry a movie mogul, when she finds his pregnant ex at her office, begging her to break the engagement and keep her name out of it. Forced to take her flirtatious boss Guy's help, she sets about to break the engagement. But now she's pulled into deeper involvement with Guy.
One trouble leads to another!
She agrees to visit his palatial country house, posing as his fiancée and is drawn into the family and their antics. Sorting out who's who takes time. A stringent grandfather, an ambitious mother, a frustrated half brother are only the beginning!
Attraction makes things complicated
Propinquity with someone as charming and attractive as Guy doesn't help. But Guy himself is as much of a puzzle as ever. Is he the playboy she thinks him or is there someone else beneath the sardonic pose? Will she ever find out?
Will she break her heart in the process?
Genre: Romance
Format: Mobi or e-pub
The Heir's Tale by April Munday (198 pages)
Four brothers – one battle that changes everything
When Ancelin Montfort returns to England with the body of his brother after the battle of Poitiers, his only thought is to see the woman he has loved since he was a boy. Unfortunately, she is his brother's widow and he is already betrothed. The knowledge that he is now his father's heir weighs heavily on Ancelin, and his intended wife is part of that burden.
Emma was betrothed to Ancelin shortly before he went to France. There has been no communication between them for almost two years and the man who has returned from war is not the cheerful man who left her.
Days before their wedding is due to take place, Ancelin comes to believe that Emma has betrayed him. He has a choice. Should he believe and marry the woman he loves or the woman his father has chosen as his wife?
Genre: Historical Romance
Format: Mobi or e-pub
The Curse Of Time by M.J Mallon (237 pages)
On Amelina Scott's thirteenth birthday, her father disappears under mysterious circumstances. Saddened by this traumatic event, she pieces together details of a curse that has stricken the heart and soul of her family.
Amelina longs for someone to confide in. Her once carefree mother has become angry and despondent. One day a strange black cat and a young girl, named Esme appear. Immediately, Esme becomes the sister Amelina never had. The only catch is that Esme must remain a prisoner, living within the mirrors of Amelina's house.
Dreams and a puzzling invitation convince Amelina the answer to her family's troubles lies within the walls of the illusive Crystal Cottage. Undaunted by her mother's warnings, Amelina searches for the cottage on an isolated Cambridgeshire pathway where she encounters a charismatic young man, named Ryder. At the right moment, he steps out of the shadows, rescuing her from the unwanted attention of two male troublemakers.
With the help of an enchanted paint set, Amelina meets the eccentric owner of the cottage, Leanne, who instructs her in the art of crystal magic. In time, she earns the right to use three wizard stones. The first awakens her spirit to discover a time of legends, and later, leads her to the Bloodstone, the supreme cleansing crystal which has the power to restore the balance of time. Will Amelina find the power to set her family free?
A YA/middle grade fantasy set in Cambridge, England exploring various themes/aspects: Light, darkness, time, shadows, a curse, magic, deception, crystals, art, poetry, friendships, teen relationships, eating disorders, self-harm, anxiety, depression, family, puzzles, mystery, a black cat, music, a mix of sadness, counterbalanced by a touch of humour.
Genre: YA/MG Fantasy
Format: Mobi or e-pub
Donkey Boy and other Stories by Mary Smith (73 pages)
Shot through with flashes of humour the stories here will entertain, amuse, and make you think. Mary Smith's debut collection of short stories is a real treat, introducing the reader to a diverse range of characters in a wide range of locations. A donkey boy in Pakistan dreams of buying luxuries for his mother; a mouth artist in rural Scotland longs to leave the circus; a visually impaired man has a problem with his socks; and a woman tries to come to terms with a frightening gift – or curse.
Genre: Short Stories
Format: Mobi
Aster Finlay And The Great Elan by Karen Ann Wirtz (152 pages)
After living the nomadic lifestyle of a military child, Aster Finlay's father retires and her family settles down into a more "normal" life; however, when Aster discovers she can communicate with animals, she realizes her life is going to be anything but normal.
Genre: Middle Grade Fantasy
Format: Gifted Kindle Copy from Amazon.com
Breaking Bones by Robert White (283 pages)
The streets of Preston are alive with music and banter.
But nothing can drown out the sound of breaking bones.
Inseparable since childhood and feared by their community, Tony, Eddie and Frankie are beyond the reach of justice.
The brutal gang, The Three Dogs, are a law unto themselves.
Detective Jim Hacker has watched The Dogs grow from thuggish youths to psychotic criminals. He seems to be the only one who wants to see their empire fall.
Meanwhile Jamie Strange, a young Royal Marine, finds himself embroiled in the lives of The Three Dogs when his girlfriend, Laurie Holland, cuts off their engagement… to be with the most dangerous of The Dogs: Frankie Verdi.
Jamie vows to save Laurie, before Frankie damns them both.
Every dog will have its day.
This gritty, addictive crime story, fizzes with the energy of the eighties.
Genre: Thiller
Format: Mobi
Into The Valley by Chris Clement-Green (265 pages) Blog Tour places for Nov 6th -12th also available
Encouraged by the sizeable pay increase and high divorce rate, Chris decided that answering a recruitment ad for the Thames Valley Police was just the thing for a much-needed overhaul of her life. It was 1984, a time before political correctness, at the height of the miner's strike and in the middle of five years of race riots. Perfect timing. Expanding her police knowledge, and her love life, undeterred by sexist remarks and chauvinists she decided to make her mark, kissing goodbye to her previous dull and conventional existence.
Chris captures the colourful characters and humour in the situations she found herself in, but the job had its serious side, too. She was at the centre of a riot in Oxford, during which her life was saved by a young black man she had previously stopped and questioned, and was attacked by a man with mental-health problems – a consequence of the decision to move 'care' into 'the community'.
Consistently coming up against the effects of Margaret Thatcher's politics; from miner's picket-lines, covering (poorly) for striking paramedics during the ambulance dispute to everyday drunken disturbances caused by the haves (Yuppies and Oxford students) and the have-nots (alcoholic homeless and unemployed youth), Chris also tackled sex crimes and abuse.
An often humorous, always candid and no-holds-barred reflection of the life of a policewoman in the 80s, this book offers a personal account of a life in uniform, while touching on the Newbury Bypass demos, the effects of Scarman, the Hungerford Massacre, the bombing of Libya, the AIDS epidemic and working under the notorious Ali Dizaei.
Genre: Biography / memoir
Format: Mobi
The Last Dragon Rider by Errin Krystal ( Book #1 The Wild Realms Of Véneanàr) (127 pages)
Trained as an elite warrior from childhood, the elven crown prince Flintathriël fights to bring a stop to a war that began before he was born. With the aid of his betrothed Sairalindë, a skilled mage and dragon rider in her own right, they must find the Book of Souls – an ancient and mysterious tome rumored to have belonged to the god Hath'Raal.
When the missing book turns up in the hands of Mnuvae, the bastard child of the dead king, Flintathriël finds himself fighting to not only save his people from this new threat but also trying to keep Sairalindë safe when Mnuvae takes over the dragons in her attempt to win back the kingdom she believes is rightfully hers.
​The love Flintathriël and Sairalindë share shines pure and true, but when the smoke of the battle clears, will their hearts survive the aftermath of war or will their love become a casualty that cannot be revived?
Genre: Adult Fantasy with some Hot Romance
Format: Mobi or e-pub
Red Fur (The War of the Woods book #1) by A.R.H. Forester (503 pages)
Alex is a red fox on the run, but she has outwitted bears before, and the rest will never catch her. She is going to be a good fox, she can do that.
Huckleberry, the decidedly auburn squirrel, is trying to finish his latest book, but was he better off writing about the pigeon resistance, or following the rumours of the undying bird?
Johnny is a sheep that wants to fly, but the Border Leicester knows nothing about ovine aviation, and must enlist the help of the soon to be ex-sheepdog, Max, to find the fox, for surely she would know.
Runrabbit has always considered himself potentially brave, and being in love helps. It doesn't matter that she's a daughter of the Left Tunnel, that the political divide is deepening, or that her voice feels like it is coming from inside his head. He just needs to see her again.
At least there is some solace in certainty. The pigs will keep having their meetings over heavy lunches, the owl won't stop experimenting, and the deranged bird will never die.
The war of the woods has just begun.
Genre: YA / NA fantasy
Format: Mobi
Ryan Kaine: On The Rocks by Kerry J Donovan (298 pages)
Ryan Kaine is back in the action-packed sequel to the hit adventure thriller, Ryan Kaine: On the Run. 
Fresh from finding evidence that might clear him of terrorism charges and still carrying the scars of battle, Ryan Kaine heads to Scotland to help find missing schoolboy, Martin Princeton.
Facing arrest for shooting down civilian aircraft, Flight BE1555, and killing the 83 people aboard, Kaine is desperate to help find the boy. Why? Martin's brother was on that plane and Kaine has vowed to protect the families of the victims–The 83.
Hunted by the authorities, can Kaine escape capture long enough to find the boy, or will the police and his more dangerous enemies find him first?
From the pen of Kerry J Donovan, Ryan Kaine: On the Rocks, is a powerful, action-packed novel set in the mountainous highlands of Scotland.
Genre: Thriller
Format: Mobi
The Forsaken Queen by Susan Appleyard (285 pages)
Isabella Queen of England, often called the 'She-wolf of France' has been compared to Cercei in Game of Thrones. Persecuted by her husband Edward II and his 'favourite' the infamous Hugh Despenser, she escaped only when she was sent to France to negotiate a peace treaty. No longer prepared to be a victim of corrupt men, Isabella took her destiny in her own hands and refused to return unless Despenser was banished from her husband's side. While in France she met the exiled Roger Mortimer, one of her husband's bitterest enemies. With Mortimer and other supporters, Isabella gambled on her husband's unpopularity to invade England with the determination to dispose of Despenser for good. But the question then arose: What to do about King Edward?
Genre: HistFic
Format: Mobi or e-pub
Home To Roost by Chauncey Rogers (322 pages)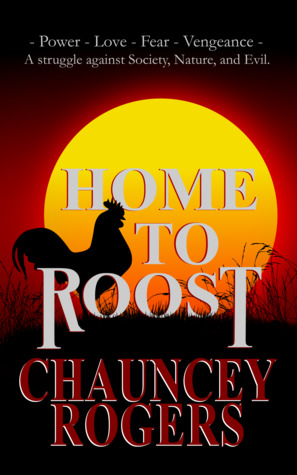 When Brad is sent to live with the other chickens, his life of ease is transformed into one of struggle–for friendship, for love, for survival. But when everything he's accomplished teeters on the edge of destruction, Brad discovers that the true struggle is against evil itself, and it may be a fight that is impossible for him to win.
Inspired by a true story, Home to Roost is touching, beautiful, and dark; a powerful debut novel.
"A heart-wrenching tale of love, mania, fear, and the descent into madness. Chauncey uses simple farm animals to demonstrate the complexities of social pressures, and issues such as love, hate, and death. A beautifully-chilling story, a horrifyingly-addictive read."
-Lara Hues, author of Allies of Ignorance; Arrows; and Archers
Genre: Horror / Dark Fiction
Format: Mobi
Profane Fire At The Altar Of The Lord by Dennis Maley (book due to to published Jan 2018, ARC's available now)
David's business is a shambles. The trade in indulgences is dead and the bones of heretics smolder on the auto-da-fe'. All because of that mad monk, Martin Luther. What a prigg.
David is a merchant of deceit, a poet of lies. A dwarf, he claims to be a prince of a lost tribe of Israel. Along with his manservant Diogo, an actor, the masquerade delights the citizens of Rome. The food and beds are warm, the ladies plump and willing. The Jews of Rome whisper that David is their Messiah. The time is right for Christendom to join a powerful desert tribe to rain down death and destruction on the Muslim Turks. How could Europe not prevail?
In faraway France, a warlord struggles to regain his honor. He's the Duke of Bourbon, the victor in a great military conquest who has lost his family fortune. Bourbon turns traitor and joins his sworn enemy, the emperor of the Holy Roman Empire. But the mercenaries he enlists are unpaid, underfed, and poorly shod. The money to pay their wages is in Rome.
Richly researched and irreverent, this story weaves actual historical characters and institutions into a wry tale of three men, each on a quest for fame and fortune.
Genre: HistFic
Format: Mobi or e-pub
All The Tomorrows by Nillu Nasser (book due to be published Nov)
Sometimes we can't escape the webs we are born into. Sometimes we are the architects of our own fall.
Akash Choudry wants a love for all time, not an arranged marriage. Still, under the weight of parental hopes, he agrees to one. He and Jaya marry in a cloud of colour and spice in Bombay. Their marriage has barely begun when Akash embarks on an affair.
Jaya cannot contemplate sharing her husband with another woman, or looking past his indiscretions as her mother suggests. Cornered by sexual politics, she takes her fate into her own hands in the form of a lit match.
Nothing endures fire. As shards of their past threaten their future, will Jaya ever bloom into the woman she can be, and will redemption be within Akash's reach?
Genre: Literary Fiction
Format: Mobi or e-pub
Enemies Rising by Paul Stretton-Stephen (162 pages)
This is the first title (Part 1) of the action-packed Tacrem Adventure Series.
Fifteen-year-old Tacrem becomes acutely aware that all the hours of play fighting, language lessons, physical training, and strategy games during his undersea upbringing were designed to prepare him to carry out dangerous missions for the sake of Cetardia, also known as the Downside. His exceptional abilities: he can run, swim, and jump faster and higher than any Upsider (the Cetardian name for people living on the land) are required to confront threats from two fronts. Firstly, some Upsiders are intent on discovering and exploiting Cetardia for their gain, and secondly, the ocean's rising tides threaten to distance Cetardia farther from the mainland. To survive Tacrem undertakes a rare and daring mission to make contact with a discredited Upside climatologist, Professor Jack Berry to gain and deliver vital information. During the process, Tacrem befriends Jack and his daughter Jess who becomes the focus of an enemy of Cetardia, The Fligers. The question is: Will Tacrem be able to obtain and deliver the information needed to save his world and can he protect his new friends Jack and Jess?
Discover how Tacrem tackles his mission in this action packed adventure.
Genre: YA Fantasy
Format: Mobi
Sparkle by by Arin Kambitsis (465 pages)
It is real…and it wants in.
Peter and Alyssa Huffy have just moved to the beautiful town of Sparkle, Pennsylvania. But Sparkle is a lot more than it appears. It has a history that few would truly understand, and even fewer would believe.
After the Huffys move into their big, new house, the founder of the town, a long-dead British adventurer, starts to visit Peter as he sleeps. Peter soon finds himself being drawn into a bizarre dreamworld that's too real to be his imagination, and too strange to be real. There is a treasure here that, Peter is assured, is as important as is life itself. But there is something dangerous here, as well. A large, ancient figure lurking in the background, that lives in both worlds.
Twelve-year-old Derek Windward is a descendant of the founder of the town, and the sole keeper of Sparkle's secrets. He is the only one who has faced the evil that is hiding in the darkest parts of the forest, and he is the only one who knows how terrifying the power it wields truly is.
Whether in a dreamworld, or in ours, both Peter and Derek have the same deadly enemy – The Bunyine – a giant, tormented creature born eight-thousand years ago in the Garden of Eden. In some distant corners of the world, it is remembered in folk tales told to scare children. In Sparkle, it is all too real, and it is waiting for its chance to strike. Though what it wants is uncertain, what it would do to get it is unthinkable.
Genre: YA Horror
Format: Mobi or e-pub
The Weight Of Shadows by Karl Holton (298 pages)
A gripping crime thriller mystery with twists from the beginning to end.
When you have spent your life in the shadows, what would you do at the dying of the light?
Three years ago the best murder detective in London is blamed for the death of his colleague and kicked out of the Met.
A man with secrets buried in the past and present returns to London, the city that started the mysterious career which made him a billionaire.
The two need each other.
But they have no idea how much.
Genre: Thriller
Format: Mobi
The Fragile Thread Of Hope by Pankaj Giri
In the autumn of 2012, destiny wreaks havoc on two unsuspecting people—Soham and Fiona.
Although his devastating past involving his brother still haunted him, Soham had established a promising career for himself in Bangalore.
After a difficult childhood, Fiona's fortunes had finally taken a turn for the better. She had married her beloved, and her life was as perfect as she had ever imagined it to be.
But when tragedy strikes them yet again, their fundamentally fragile lives threaten to fall apart.
Can Fiona and Soham overcome their grief?
Will the overwhelming pain destroy their lives?
Seasoned with the flavours of exotic Nepalese traditions and set in the picturesque Indian hill station, Gangtok, The Fragile Thread of Hope explores the themes of spirituality, faith, alcoholism, love, and guilt while navigating the complex maze of familial relationships.
Inspirational and heart-wrenchingly intimate, it urges you to wonder—does hope stand a chance in this travesty called life?
Genre: Contemporary Romance
Format: Mobi or e-pub