What authors are saying about Rosie Amber's Review Team:
'I rely on Rosie's review team for honest and thoughtful reviews. I know they love reading and the reviews they post express both that love and their opinions of my (and other writers') novels. Long may they continue. Their support has been invaluable.'  Carol Hedges, author of Victorian murder mysteries and YA
'As well as introducing me to talented authors in other genres, I'm grateful to Rosie's review team for helping raise awareness of my books to new readers.'  Tony Riches, Amazon best-selling historical fiction author.
'Without doubt the best book review service I've used. Always a quick turnaround, always honest reviews, and as an author you can't ask for more than that.'  Dylan J. Morgan, author of horror, Sci-Fi, dystopian and post apocalyptic fiction.
'Rosie Amber and her team of reviewers/bloggers are professional, dedicated and fair minded. As an author, I know that I will receive a fair critique of my novels from them. I am happy to use them as go-to reviewers for any new novel I publish. I am also happy to recommend them to other authors.'  Lizzie Lamb, author of romantic comedies
'Rosie's team bring authors and readers together in the nicest possible way.  Reviewers who care about books – what more can an author ask for?  David Ahern, mystery author
"Smaller authors don't have the same publicity budget as the big publishers and it is a struggle to reach potential readers. Rosie and her team provide an invaluable service not only with providing good quality reviews but also with sharing those reviews on social media to reach a larger audience." Diane Febry thriller author
Book Review Team Booklist
Below will be a list of books team members can request for review. Please read and write a review for any chosen book within a month of receipt. Reviews should be posted on at least 2 sites, these can be your own blogs, Amazon, Goodreads, Smashwords etc.  Plus a copy of the review should be e-mailed to me and I will post it here on my blog with full recognition going to the reviewer.  I shall endeavour to keep this page as up to date as possible and match book requests to reviewers on a first come first served basis.
Members of the book review team and authors are spread across the world and it's time zones so a little patience may be required at times.
All books will be in e-formats.
Team members should contact me via my e-mail to request their choice of book/ books and FORMAT. I will pass on their request to the author. Do check spam and contact me if you think you haven't received your book after a reasonable 48 hour wait.
Once you've written your book review please send a copy to me via e-mail and also tell me where you will be posting the review. I will post the review on my blog as soon as is reasonably possible with full credit to the reviewer. Please provide a link to your blog if you intend posting the review there as I will pass this on to the authors.
New Book review Team members are always welcome, please make initial contact via the Book Review Team Tab at the top of the blog.
Twitter Hashtag #RBRT
The Book List
How to get a Mobi or PDF file onto your Kindle
1. Each kindle has it's own e-mail address which is NOT your private e-mail.
2. To find yours, go to your Amazon account. Under the heading "Hello…" click on the drop down menu and go to "Manage your devices"
3. Click on "Your devices" in the new window and it should show your kindle and on the bottom of the screen, quite small, is an email address. You can edit this and make it more personal. Ok make a note of this e-mail address.
4. Go to your personal e-mails and add your kindle e-mail as a new contact.
5.  When you are sent a Mobi or PDF book file by an author, save it to your computer. (Don't open it, just save it)
6. Next compose an e-mail to your kindle. In the subject heading write the word "convert" (without the speech marks)
7. Leave the body of the e-mail completely blank, and attach the mobi or PDF file (only do one at a time) and press "Send"
8. In a few minutes the file should appear on your kindle, make sure your wi-fi is on. If it doesn't turn up in 3-4 mins. Switch off your kindle, then switch back on. Be patient.
9. Newer kindles like Fire and Paperweight should also accept e-pub files in this way.
10. Occasionally a file won't load and you get an e-mail message from kindle, I ask the author for a file in a different format if this happens.
Allow Yourself To Be A Better Person by Balroop Singh (125 pages)
Do you think you are a good person? Would you like to meet your better self? Welcome to the vast vistas that this book unravels before you by highlighting the shaded areas that could never get your attention.
Enhancement of personality is a long process, which starts only when we acknowledge the need for it. Often we detest looking at our imperfections and if somebody is professionally successful, the thought doesn't even strike.
This book enlightens you about the goodness, which lies dormant within us till we make an effort to explore it. It exhorts you to introspect and accept natural human failings. It guides you towards the metamorphosis that could make you an endearing personality.
Genre: Self Help
Format: Mobi
One Night Deanne Cabinain (307 pages)
Thompson may be only seventeen but he knows he's just checked into Heartbreak Hotel for good, now that his girlfriend, Caroline, has put an end to their burning love. Since then he's been sleepwalking through his summer job at Super Kmart while desperately dreaming of ways to win her back. He even drops by the Tiki House on Elvis Presley Night hoping that she, a diehard fan of the "King of Rock 'n' Roll," will be there as well. That's when he meets Johnny Lee Young—real estate agent by day, Hawaii's Favorite Elvis Impersonator by night—and the lovesick teen's world suddenly takes a wild and unexpected turn.
As luck would have it, Johnny needs a temporary assistant to help with equipment and social media and Thompson eagerly accepts the offer, hoping it will distract him from his painful and lingering romantic issues. But like Thompson, Johnny is nursing a secret heartbreak and pining for his own lost love. So the new roadie starts making plans—with a little help from his friends Ronnie and Greta—to accompany the counterfeit King on an odyssey of a lifetime that will take them far from their island paradise home in search of true love.
Genre: YA / coming of age
Format: Mobi or e-pub
Shadows by Thorne Moore (319 pages)
A compelling blend of mystery and family drama with a gothic twist. Kate Lawrence can sense the shadow of violent death, past and present.
In her struggle to cope with her unwelcome gift, she has frozen people out of her life. Her marriage is on the rocks, her career is in chaos and she urgently needs to get a grip. So she decides to start again, by joining her effervescent cousin Sylvia and partner Michael in their mission to restore and revitalise Llys y Garn, an old mansion in the wilds of North Pembrokeshire.
It is certainly a new start, as she takes on Sylvia's grandiose schemes, but it brings Kate to a place that is thick with the shadows of past deaths.
The house and grounds are full of mysteries that only she can sense, but she is determined to face them down – so determined that she fails to notice that ancient energies are not the only shadows threatening the seemingly idyllic world of Llys y Garn.
The happy equilibrium is disrupted by the arrival of Sylvia's sadistic and manipulative son, Christian – but just how dangerous is he? Then, once more, Kate senses that a violent death has occurred…
Set in the majestic and magical Welsh countryside, Shadows is a haunting exploration of the dark side of people and landscape.
Genre: Crime
Format: Mobi
Crazy In Love by Annabelle Costa (243 pages)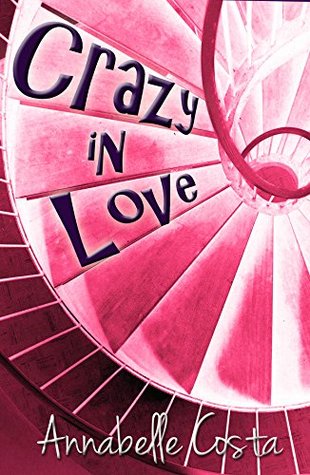 They call her Crazy Anna.
Anna Flint won't shake your hand. She collects tin cans. She cleans her cubicle at work with Lysol several times a day. But Anna doesn't care that they call her crazy. She's absolutely satisfied with her life of perfect organization, cleanliness, and most of all, solitude.
Matt Harper likes Anna Flint. He likes that she's the smartest person he knows and he likes her big blue eyes. He doesn't even mind her can collection. In fact, he pretty much likes everything about Anna. As his body and his world are falling apart, she still manages to make him happy.
Matt is the only person Anna has ever wanted to be close to. But how can she go on a date with him if the thought of dinner at a restaurant fills her with terror? How can she ever kiss the man she loves if she can't even touch him?
Maybe it's time to stop being Crazy Anna. If only she could.
Genre: Women's Fiction
Format: Mobi
Jennifer Brown's Journey by Angie Langley (215 pages)
Five feet one and full of fizz, Jennifer Brown lights up the room. She has a gorgeous partner, a wicked best friend, and a boss who doesn't mind that she's the worst typist on the planet. She's loyal, generous and irredeemably ditzy. Everyone loves Jennifer Brown.But can she learn to love herself? When her world caves in, she needs every ounce of her steely core to step back from the abyss and take charge of her life, reinventing herself first as cook and housekeeper to a saucy sexagenarian, then as manager of a tumbledown country estate with sensitive secrets.Peopled by a battalion of hilarious characters from the caustic, cross-dressing confidant to the besotted ex-boyfriend with a barmy ex-wife, Jennifer Brown's Journey is a heartwarming, thoughtful, often poignant portrait of the trials of life as a thirty-something woman.Jennifer Brown champions the importance of self-belief, and the value of a bucket-sized glass of wine in a tight spot.And, always in the background, there's the quiet man with the warm eyes and the velvet vowels.What on earth is Jennifer Brown going to do about him?
The first in a series of three, Jennifer Brown's Journey is a story of female self-empowerment and the triumph of the human spirit in the face of challenges that many women will recognise. Lighthearted and poignant, the story gives readers a very real sense of a woman, initially rather ditzy, maturing into a redoubtable, self-possessed individual who faces her many challenges with developing aplomb.
Genre: Literary Humour/ Women's Fiction
Format: Mobi
Inception by Alison Morton (Roma Nova #1) (319 pages)
New York, present day, alternate reality. Karen Brown, angry and frightened after a kidnap attempt, has a choice – being eliminated by government enforcer Jeffery Renschman or fleeing to mysterious Roma Nova, her dead mother's homeland in Europe.
Founded sixteen centuries ago by Roman exiles and ruled by women, Roma Nova gives Karen safety, at a price, and a ready-made family. Just as she's finding her feet, a shocking discovery about her new lover, special forces officer Conrad Tellus, isolates her.
But the enforcer has crossed to Europe to pursue her. Unable to rely on anybody else, she undergoes intensive training, develops fighting skills and becomes an undercover cop. But crazy with bitterness at his past failures, Renschman sets a trap for her, knowing she has no choice but to spring it…
Genre: Women's Thriller/ Alternative Roman history
Format: Mobi
Wolfsangel by Liza Perrat (416 Pages)
Seven decades after German troops march into her village, Céleste Roussel is still unable to assuage her guilt.
1943. German soldiers occupy provincial Lucie-sur-Vionne, and as the villagers pursue treacherous schemes to deceive and swindle the enemy, Céleste embarks on her own perilous mission as her passion for a Reich officer flourishes.
When her loved ones are deported to concentration camps, Céleste is drawn into the vortex of this monumental conflict, and the adventure and danger of French Resistance collaboration.
As she confronts the harrowing truths of the Second World War's darkest years, Céleste is forced to choose: pursue her love for the German officer, or answer General de Gaulle's call to fight for France.
Her fate suspended on the fraying thread of her will, Celeste gains strength from the angel talisman bequeathed to her through her lineage of healer kinswomen. But the decision she makes will shadow the remainder of her days.
A woman's unforgettable journey to help liberate Occupied France, Wolfsangel is a stirring portrayal of the courage and resilience of the human mind, body and spirit.
Genre: HistFic
Format: Mobi or e-pub
Mediterranean Summer by Jane Mackenzie (330 pages)
May 1968 and Paris is hot with rebellion, passion and hope, as protestors clash with the riot police. Brilliant art student Laure stands boldly on the barricades, heady with her new-found defiance, and is swept into romance with Lolo, the fascinating student leader. But youthful rebellion comes at a cost.
Two months later, the excitement is over. Laure heads home for the summer to Vermeilla, her picturesque Mediterranean village. She looks forward to the simplicity of village life, and to a summer in the sun with family and friends, but is aware that the new Laure may shock her little Catalan community.
But even Vermeilla isn't protected from the forces of change. Shadows hang over both Laure and her village haven. Can she battle the menace that has followed her from Paris? And can she trust Robert, the aloof lawyer who may be the only one who can keep her safe?
Genre: HistFic
Format: Mobi
Costa Brava by David Kennedy
An accidental death brings Alex Scott to Spain´s Mediterranean coast. But what promises to be a few fun-filled weeks house sitting in a millionaire's paradise soon turns to tragedy as Scott is drawn into a web of mystery, deceit and murder.
A fatal accident –
What was the eighty-year-old caretaker doing climbing cliffs?
A beautiful girl –
Is all what it seems with the beautiful blonde from the bar?
A secret to kill for –
Can Scott uncover the mystery of the lighthouse that his neighbour will kill to protect?
Genre: Crime
Format: Mobi or e-pub
Dragonfly Wishes by Penny Harmon (191 pages)
Callie Daniel's had it all – a handsome and loyal husband – a sweet and loving son. When death comes knocking at the door twice and they are both taken from her, Callie is suddenly struggling to find a reason to continue with her own life.
During an accidental overdose, she discovers that maybe her son is not lost to her forever when she sees a vision and her journey to understand what happens after death takes top priority.
In the middle of Callie's quest to deal with her grief, she uncovers a secret that she just can't ignore. These secrets lead her on a journey to understanding more about life than she ever expected to know.
Genre: Women's Fiction
Format: Mobi
Phaethon by Rachel Sharp (224 pages)
Hacker couple Jack and Rosie crack technology, but the newest device, the Phaethon, isn't like other phones. The parts are junk, yet it can do the impossible. Though gentle prodding and data theft, they learn it's powered remotely…by a living creature.
Cracking the Phaethon enters them into a war. Some, like Calthine, the bitter Bogle, are on their side. Others are controlled by ​a new type of fae; the bosses of the Phaethon corporation, who have steel for eyes and iron for souls. Now, the hackers have to fight creatures they've never heard of to save the friends they've just made.
Genre: SciFi Fantasy
Format: Mobi
The Last Detective by Brian Cohn (246 pages)
It's been two years since the invasion.
Two years since the slicks came to our planet and herded humanity together like cattle, placing us under constant watch in the few cities that remain. The lucky ones are left to their own devices. The unlucky few are rounded up and carted off to labor camps to face an unknown fate.
Former homicide detective Adrian Grace was cut off from his family, but has somehow managed to survive. When one of the slicks is murdered, they ask him to find the killer. He reluctantly agrees, and in the course of his investigation witnesses the best, and the worst, that humanity has to offer: a plot to escape the labor camps; a pending war between an in-your-face councilwoman and the corrupt city mayor; and a priest who claims to have befriended the dead alien. But worst of all, he stumbles onto a conspiracy that puts the fate of the entire city in jeopardy. In the end, Detective Grace discovers that the killer might just be the last person he would have suspected.
A story about betrayal, redemption, faith, fear, and hope, The Last Detective is a thrilling look at what happens to humanity when our world crumbles around us.
Genre: SciFi Mystery
Format: Mobi or e-pub
Made Safe by Francis Sparks (222 pages)
For Private Investigator, Moses Winter, the job just got more complicated. His adultery case has taken a violent turn landing the subject of his investigation, Fred Dunsmore, in the hospital and Moses in jail. Moses is held for questioning along with his erratic client, Sharon Dunsmore, and Fred's mistress, a Bosnian refugee who just happens to be related to the DCI agent investigating the case, Raif Rakić.
After Rakić secures their release, Fred goes missing, and Moses Winter finds himself compelled to find him. With the assistance of Rakic, Moses unravels Fred's ties to Des Moines's underworld and is forced to confront the most heinous crimes of his career.
Genre: Crime thriller
Format: Mobi
White Lies By Ellie Holmes (ARC due out June 27th)
A wet night; a car crash; three lives are changed forever…
Sam Davenport is a woman who lives her life by the rules. When her husband Neil breaks those rules too many times, she is left wondering not only if he is still the man for her but also if it's time to break a few rules of her own.
Actions, however, have consequences as Sam soon discovers when what starts out as an innocent white lie threatens to send her world spiraling out of control.
Genre: Romance
Format: Mobi
The Corner Office by Katerina Baker (180 pages ARC due out June 23rd)
Tara Johnson's sacrifices are about to pay off: a senior executive at thirty-five at a Fortune 500 company, she's one of the two finalists in line for a Managing Director position. Unfortunately, her rival of fifteen years, the charming, infuriating Richard Boyd, is just as qualified, and unlike her, he's willing to cross pretty much every line to get what he wants.
Of all the things Tara stored in the attic to make it to the top, it's her personal life she misses the most. That is, until she starts a steamy affair with sex god Aidan, her direct report. Interoffice relationships with a subordinate can mean the end of a career, and when Richard finds out, it's the perfect opportunity to take his high-heeled nemesis out, especially since he's still nursing a grudge against Tara for rejecting him years ago.
But Tara's increasingly domineering lover has his own dark secrets, endangering more than just her career. As her liaison spirals out of control, salvation will come from the man she always thought she hated, and perhaps the only one to truly understand.
Genre: Romance
Format: Mobi
Addict by Matt Doyle (191 pages)
New Hopeland was built to be the centre of the technological age, but like everywhere else, it has its dark side. Assassins, drug dealers and crooked businessmen form a vital part of the city's make-up, and sometimes, the police are in too deep themselves to be effective. But hey, there are always other options …
For P.I. Cassie Tam, business has been slow. So, when she's hired to investigate the death of a local VR addict named Eddie Redwood, she thinks it'll be easy money. All she has to do is prove to the deceased's sister Lori that the local P.D. were right to call it an accidental overdose. The more she digs though, the more things don't seem to sit right, and soon, Cassie finds herself knee deep in a murder investigation. But that's just the start of her problems.
When the case forces Cassie to make contact with her drug dealing ex-girlfriend, Charlie Goldman, she's left with a whole lot of long buried personal issues to deal with. Then there's her client. Lori Redwood is a Tech Shifter, someone who uses a metal exoskeleton to roleplay as an animal. Cassie isn't one to judge, but the Tech Shifting community has always left her a bit nervous. That wouldn't be a problem if Lori wasn't fast becoming the first person that she's been genuinely attracted to since splitting with Charlie. Oh, and then there's the small matter of the police wanting her to back off the case.
Easy money, huh? Yeah, right.
Genre: Noir crime/ cyberpunk scifi
Format: Mobi or e-pub
Roughhouse by Dan Cummings
Neil Karp has spent most of his high school life as a professional burnout, but with college looming on the horizon he has decided to salvage some form of future by cleaning up his act. Unfortunately, with one impulsive and altruistic action on behalf of his friends Sam and Matt, Neil riles up the school's drug dealers. This alone would be a big enough problem for Neil and his pals, but as the gang ramp up their intimidation, a dark secret from a bloody, nightmarish childhood summer comes back to haunt Neil. A dangerous, otherworldly interloper with dubious notions of friendship has returned, one who could be Neil's biggest ally, or his greatest threat, against the town's violent criminals.
Things quickly turn from bad to worse for Neil, but with no one else to turn to, he is helplessly dependent on the eccentric and sadistic companion from his past, and this friend likes to roughhouse.
My Shorts: 13 SFF short stories by Arthur M. Doweyko (196 pages)
A collection of thought-provoking award-winning science fiction and fantasy tales guaranteed to change your view of the universe. Harry teams up with Harry in a time-travelling thriller to save their wife; Andrew the cyborg is the last human and must decide whether to go fully artificial; a policemen makes a deadly choice during a first alien contact; a little boy finds he cannot lie; when something hits you on the head, you better hope it's not blue ice. These and other excursions into the what-if mind of Arthur M. Doweyko are both spell-binding and bewildering. Grab a cup of coffee and tighten your seat belt.
Genre: SciFi
Format: Mobi
The Lover's Portrait: An Art Mystery by Jennifer S Alderson (263 pages)
When a homosexual Dutch art dealer hides the stock from his gallery – rather than turn it over to his Nazi blackmailer – he pays with his life, leaving a treasure trove of modern masterpieces buried somewhere in Amsterdam, presumably lost forever. That is, until American art history student Zelda Richardson sticks her nose in.
After studying for a year in the Netherlands, Zelda scores an internship at the prestigious Amsterdam Historical Museum, where she works on an exhibition of paintings and sculptures once stolen by the Nazis, lying unclaimed in Dutch museum depots almost seventy years later. When two women claim the same painting, the portrait of a young girl entitled Irises, Zelda is tasked with investigating the painting's history and soon finds evidence that one of the two women must be lying about her past. Before she can figure out which one and why, Zelda learns about the Dutch art dealer's concealed collection. And that Irises is the key to finding it.
Her discoveries make her a target of someone willing to steal – and even kill – to find the missing paintings. As the list of suspects grows, Zelda realizes she has to track down the lost collection and unmask a killer if she wants to survive.
Genre: Mystery
Format: Mobi or e-pub
The Darcy Monologues (anthology – various authors 404 pages)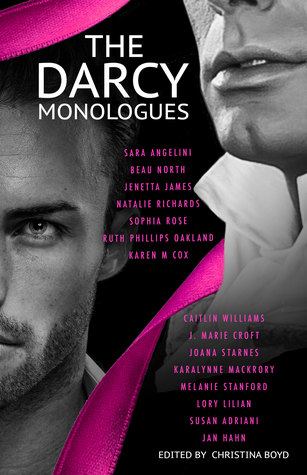 "You must allow me to tell you…"
For over two hundred years, Jane Austen's Mr. Darcy has captivated readers' imaginations as the ultimate catch. Rich. Powerful. Noble. Handsome. And yet, as Miss Austen's "Pride and Prejudice" is established through Elizabeth Bennet's fine eyes, how are we to know what his tortured soul is indeed thinking? How does Darcy progress from "She is tolerable: but not handsome enough to tempt me" to "I thought only of you"?
In this romance anthology, fifteen Austen-inspired authors assemble to sketch Darcy's character through a series of re-imaginings set in the Regency through contemporary times—from faithful narratives to the fanciful. Herein "The Darcy Monologues", the man himself reveals his intimate thoughts, his passionate dreams, and his journey to love—all told with a previously concealed wit and enduring charm.
Stories by: Susan Adriani * Sara Angelini * Karen M Cox * J. Marie Croft * Jan Hahn * Jenetta James * Lory Lilian * KaraLynne Mackrory * Beau North * Ruth Phillips Oakland * Natalie Richards * Sophia Rose * Melanie Stanford * Joana Starnes * Caitlin Williams
Genre: Historical romance short stories
Format: Mobi
Forbidden Fruit by Stanley Gazemba (263 pages)(ARC June publication)
Fiction. African and African American Studies. Winner of the Jomo Kenyatta Prize for Literature. Desperate to make ends meet, Ombima commits a "harmless" crime. When he tries to conceal his misdeed, the simple farm laborer becomes a reluctant participant in a sinister affair. If discovered, the consequences could be disastrous for Ombima's family, friends, and a spate of unwitting, gossipy villagers. A delicious tale of greed, lust, and betrayal, Stanley Gazemba's FORBIDDEN FRUIT is more than a dramatic tale of rural life in western Kenya. The moral slips and desperate cover-ups—sometimes sad, sometimes farcical—are the stories of time and place beyond the village of Maragoli.
Genre: African life/crime
Format: Mobi
The Rebel Queen (Overlord Book #4) by JD Smith (248 pages) Can be read as a stand alone.
My name is Zabdas: a son, father, commander and confidant. I am a man born of invasion, a warrior in a forgotten land. I speak of history, of Rome, Syria and Egypt, and relay the story of Zenobia: wife to the King, sister to me, mother to her country, daughter of the gods …
Syria is finally at peace. The war against the Persians is won and a triumph held in honour of King Odenathus' victories. Whilst the east prospers, so the west crumbles as Emperor Gallienus struggles to maintain power.
With success comes opportunity. Peace never holds for long as rumours surrounding Odenathus' rising popularity abound and enemies approach on every frontier.
Zenobia must play the game of politics, forge alliances and press her advantage no matter what, if she is to secure the east. Zabdas discovers his past, and battles both conscience and heart as he chooses paths that will change everything.
It is the year of death. The gods are watching and no one is safe …
Genre: Ancient middle east HistFic
Format: Mobi or e-pub
The Black Hornet by Rob Sinclair (ARC, book due out June 12th)
What do you do when the love of your life vanishes without a trace? If you're ex-intelligence agent James Ryker you search for the answers whatever the cost, however much blood and sacrifice it takes…
Six months ago Lisa was taken from Ryker, and he'll stop at nothing to find out who is responsible and why. Following a trail to Mexico, the ex-Joint Intelligence Agency asset soon finds himself in the firing line of enemies he long thought he'd left behind. Set-up for the murder of a former informant, Ryker is thrown into a crumbling jail run by The Black Hornet, the notorious leader of a Mexican drug cartel. But what connects the cartel to the informant's murder, and to Lisa's disappearance? And just who is the mystery American claiming he can help Ryker in his hour of need?
The Black Hornet is the second book in the bestselling James Ryker series. Part Bourne, part Reacher, it's an explosive and action-packed thriller to rival any other.
Genre: Action Thriller
Format: Mobi
World Of The Innocent by Nadine Keels (106 pages)
"Are you ready to love this young man?"
Jhoi: she's poetic. She's guarded. And she couldn't imagine having much to do with a guy like Marcas. Sure, Marcas is a brilliant fellow artist, admired by plenty of fans. But he's so remarkably…strange.
Still, Marcas touches Jhoi's soul. And through the counsel of a shrewd old neighbor, Jhoi will discover a link between intimate friendship and becoming a steward of an era.
A tale of love, enduring belief, and the meaning of innocence—based on a true story.
Genre: Literary love story
Format: Mobi or e-pub
The Thirteen Lives of Frank Peppercorn – Anthology (209 pages)
Betty Peppercorn is burning her husband Frank today. Well, she's burning her property. The corpse she was left with as a reward for loving somebody for better or worse. Frank exists only in her thoughts, anymore.
To her knowledge, Frank had no friends. Betty's not even sure he existed before they met. It comes as a major surprise, then, when several strange faces appear at the funeral, each of them bringing their own stories of what Frank meant to them.
As the day goes on, it becomes increasingly apparent that Frank was not the man she thought he was.
Thirteen new and established writers collide in this brand new novel-of-stories project from Ryan Bracha, the brains behind Twelve Mad Men, The Switched, and The Dead Man Trilogy. All proceeds will be donated to Alzheimer's charities.
Genre: All sorts
Format: Mobi
Gone: Catastrophe In Paradise by OJ Modjeska (93 pages)
A mass of European and American tourists descend on an idyllic tropical island for the holiday of a lifetime. Within hours, hundreds are dead. What happened? The true story of one of history's most tragic and shocking disasters…in which aviation, terrorism, a sudden change in the weather and plain old bad luck made for a ruinous mix. This gripping novella length work unravels the mind-boggling facts of this catastrophe as a compelling, action-packed and haunting tale of the human condition that will have you turning the pages to the very end.
Genre: Non Fiction
Format: Mobi or gift from Amazon.com
Sudden Conflicts by Gary Beck (296 pages)
With the flare for adventurous webs that Beck so skillfully weaves, Sudden Conflicts is an exciting and witty tale of college friends from disparate backgrounds who seek to break into the world of high-tech super giants, while defending their innovative software development against corporate greed and foreign hackers. The three extremely bright college roommates, Pete, Clar, and TJ, survive a school rampage shooting, which forms a lifelong bond between them. Computer majors, they become business partners and develop a software program that tracks cyber-attacks. Armed with newly-earned PhDs, they share a tiny New York City apartment. Humor, and years of deep friendship help them endure long months of searching for rich investors. But things don't work out as planned and they end up taking software coding jobs with a company that has a hidden agenda. While the trio fights to gain millions of dollars from entrepreneurs, threats, hackers, and intrigues build to a climax. When TJ and Pete start dating two lovely young women, danger escalates, FBI agents become involved, and a Chinese businessman makes an offer they might not be allowed to refuse. The friends are forced to make hard choices when revenge and morality present opposing pressures.
Genre: Espionage
Format: Mobi or e-pub
The King's Peace by Kevin Hammond (211 pages)
The Kingdom is young and yet it stands in great peril. Dark tales of the unnatural have reached the King's city. The King is slain in his bed and the storm on the horizon brings black ships closer to the coastal city of Erenon. Nathaniel, a clever thief has stumbled upon a job that brings him to the home of the King when he is slain and Nathaniel is unwillingly dragged into the quest to reach the southern garrison which has gone quiet in recent months. Strange powers are helping and hindering him and the small company of soldiers dispatched to that garrison as war comes to the city.
They will find those horrors that plague the common man, an ancient legend will unravel, and a deception so epic in scale it involves the Gods. The whole world of man and nations who live on the other side of the mountain range known as the Great Divide will come together in a war no one really understands and as the kingdom fights to survive it will face an enemy they know nothing about.
Genre: Epic Fantasy
Format: Gifted e-copy from Amazon.com
Ryan Kaine: On The Run by Kerry J Donovan
A passenger plane explodes. Eighty-three people die. One man is responsible.When a routine operation ends in tragedy, decorated ex-Royal Marine, Ryan Kaine, becomes the target of a nationwide manhunt. The police want him on terrorism charges. A sinister organisation wants him dead. Kaine is forced to rely on two women he hardly knows: one, a country vet who treats his wounds, the other an IT expert with a secret of her own.
Battling overwhelming guilt, life-threatening injuries, and his own moral code, Kaine hunts the people who turned him into a mass-murderer. Can Kaine's combat skills, instincts, and new-found allies lead him to the truth and redemption?
Ryan Kaine: On the Run—a powerful, action-packed novel set against the backdrop of the international arms trade from the #1 bestselling author, Kerry J Donovan.!
Genre: Action adventure
Format: Mobi
Safe With Me by Gracie Lowrie (ARC's book due out June 22nd)
An emotional and evocative story about the deepest bonds of friendship.
Abandoned as children, Kat and Jamie were inseparable growing up in foster care. But their bond couldn't protect them forever.
From a troubled upbringing to working in a London greasy spoon, Kat's life has never been easy. On the surface Jamie's living the high-life, but appearances can be deceiving.
When they unexpectedly reunite, the bond they share becomes too intense to ignore. But as secrets come back to haunt them, are they destined to be separated once more?
Perfect for fans of Hilary Boyd and Nicholas Sparks.
Swaying by Lucinda Blanchard (349 pages)
Charlotte has one desire in life – she wants a daughter. But you can't choose what you have… can you?
Desire soon turns to obsession as Charlotte embarks on a difficult and controversial journey to sway the odds to have a girl.
How far is she prepared to go, and at what cost?
Genre: Parenting
Format: Mobi
Dear Internet: It's Me Avery! by Jennifer Ammoscato (258 pages)
"Don't try to tell me that you've never checked that weird mole on your thigh on WebMD. Or how to fold meringue on Epicurious. And, there's no way that I'm the only one who clears her search history after looking up how to give a great bl— (Um, that last one's not important.)"
When newspaper reporter Avery Fowler discovers her husband is having an affair, the online help site HowTo.com is where she turns to navigate this challenging stage of her life.
If the Internet is Avery's information god, then HowTo.com is her Holy Grail. Its live chat option is like having a virtual life coach for the low, low price of $14.95 a month:
Add into the mix a new boss whose managerial style calls to mind the Wicked Bitch Witch of the West—or the Anti-Christ—and the poor girl needs all the help she can get! The stakes rise and hilarity ensues as our heroine struggles to take control of her personal life and topple her boss after she learns Victoria's guilty secret.
With Clementine (virtually) in tow, our heroine tackles such tricky situations as dating after divorce, sex once nothing points north anymore, and how to cover attempted murder scenes (despite a paralyzing fear of blood) as the new and improved Avery Fowler 2.0.
Genre: ChickLit
Format: Mobi or e-pub
The Last Meridian by Joe Hefferon (ARC book due out May 20th)
A telegram sets off a chain of events that destroys five lives, throwing Hollywood insider Nina Ferrer's life into turmoil. The infant boy she gave up for adoption in Chicago sixteen years earlier has been arrested for murder. A plea from the boy's adoptive mother pushes her to act, but Nina has a big problem—she never told her husband about the boy.
Nina must come to terms with her guilt, while accepting the reality of her fragile life and her cheating husband, who's embroiled in another deadly plot. As her life unravels, the boy's fate grows ominous. Set against the backdrop of the Hollywood heyday of the early 1960s, the quick-witted, smart-talking Nina, a designer for the well-heeled of Los Angeles, hires a private detective to uncover the facts about what happened back in Chicago, and save her boy. Maybe… just maybe… he can save her, too.
Or perhaps Nina will have to save herself, the most frightening prospect of all. To do that, she must cross The Last Meridian, the place beyond which life as she knows it will no longer exist.
Genre: Noir crime
Format: Mobi
The Age Of Water by Sean Craft (285 pages)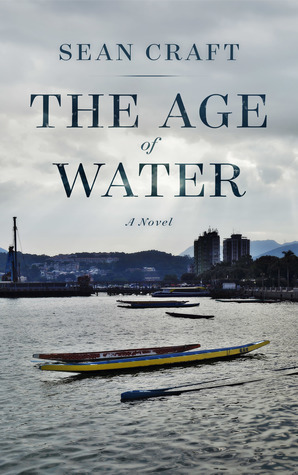 Handsome, clever, if not yet rich, Philip Clarke finds himself drawn by the cool beauty of Mei Li, lawyer and colleague, a fact complicated by his weekly visit to the near-by shanty-town and the waiting arms of the fishing-village woman, where he finds exquisite and unexpected pleasure. His simple ambition is to continue to enjoy the heady gratifications of both without undue self-reflection. But paradise comes at a cost. And, just as the stories of love and the fulfilment of desire he tells himself become complicated, the tranquillity of his island home is, he slowly understands, anything but immune to the world beyond its borders.
As the environment collapses, as water becomes as toxic as global business is corrupt, and the law of brute power becomes the new political reality, even those private stories are, he comes to see, fractured by deceit and betrayal. The novel follows him, lover and international deal-broker, as the certainties of both his private and public worlds disintegrate, and as he is driven to piece together and confront the complex truth that lies beneath. In the end, he finds himself in a desperate race to escape from the forces that would destroy him, together with the woman he most loves.
Clarke's "island home" is Lantau, the largest of the islands that make up Hong Kong. At its southern tip sits the massive, inscrutable Big Buddha, silently contemplating the thousands of years of Chinese history that sustains it, while to the north, as if in mocking parody, Disneyland creates its own fantastic version of the present. That ironic contrast seems to sum up the reality of Clarke's world, where what for more than a century was once a far-flung part of the British Empire is now the corner of China that most clearly marks the difficult and ambiguous relations between East and West. This is a world where prosperity and exploitation seems to go hand in hand, where the promise of a bright, clean future is overshadowed by the clouds of industrial waste that drift in from the north, and where dreams of democracy are pushed aside by the politics of power. 
The story the book tells, though, is a very personal one, as Clarke struggles to square off the contradictions of his own ambitions, and, against the odds, reach toward an altogether different kind of future.
Genre: Eco crime / romance
Format: Mobi or e-pub
A Passionate Play by Jessica Lauryn (302 pages)
On the heels of a major performance, theater actress Alicia Coleman is attacked in an alleyway. She is struck over the head with a pistol and the blow causes her to lose her memory. Injured and afraid, Alicia struggles to remember the details of her life. The only person who appears to know who she is, is the man she fears may also be her attacker.
In the midst of several failed attempts to escape, Alicia comes to know the man whose home she awoke in and realizes that the two of them share a complicated past. Though Nick refuses to tell her much beyond her first name, a series of dreams, in which she and he are sharing a lot more than the second story of a secluded mansion, cause Alicia to suspect the most outrageous of possibilities—that the man holding her prisoner may actually be her lover. Surrounding threats, including that of a midnight intruder, cause Alicia to realize that proving her theory true (or not) may be her only chance of keeping her attacker from coming after her a second time.
Genre: Romantic Suspense
Format: Mobi
Beloved Besieged by April Munday (227 pages)
Can an army keep them apart? 
Limoges 1364 – When Joscelin saves Elaine's life in a religious riot neither expects to see the other again. Six years later Joscelin returns to Limoges with an army and lays siege to Elaine's home. When the army enters the town he has to get to her before anyone can harm her… or worse.
Genre: HistFic
Format: Mobi or e-pub
Election 2064: Book One by Scott McDermott (278 pages)
"History doesn't repeat itself. It outdoes itself." 
– Acton Granger, 54th President of the United States. 
Nearly five decades from now, America is finding its legs again after years of bitter conflict. Civ-2, as the Second Civil War came to be known, turned many of the nation's cities into battlefields and took millions of lives. Early in the 2060 campaign, Reformation League candidate Acton Granger made an unprecedented concession – in the tradition of Washington and Adams at the nation's outset, he would forego a running mate and offer the vice presidency to his chief rival, whomever that may become. It was a gesture of unity that rocketed Granger to victory. Still stinging from defeat, the Conservative League's Elijah Schroeder chose to swallow his pride and accept Granger's offer, alienating his own supporters and political allies in the process. 
Now two years into their fragile partnership, the 2064 campaign looms, and Elijah learns his selection was more complicated than the call for healing he and the country were led to believe. He must decide whether to continue toiling as a false symbol of harmony or turn against the man who is now his boss and leader of the free world. 
Meanwhile, other national figures emerge with their own designs on the election, from the Freedom League's rebellious darling Shelby Monroe to the Progressive League's technology mogul Ben Allen, who could become the country's first gay president. 
As each contender charts their strategies and campaigning begins, a terrorist attack – orchestrated by a new, terrifying weapon – rocks the nation and turns all of their candidacies upside-down. That is, all of them but one. 
This is the first volume in the Election 2064 series. 
Genre: SciFi Thriller
Format: Mobi
Fall Out by Lizzie Mumfrey (368 pages)
WHAT IF THE TIES THAT HOLD TOGETHER A COMMUNITY ARE IRREVOCABLY DESTROYED? The sociable commuter village of Charlton is an ordinary neighbourhood, typical of many, home to a colourful range of residents, many of whose teenagers go to the local academy. An ordinary day becomes extraordinary when a school trip to London coincides with an appalling terrorist attack and everyone's cosy, humdrum life is shattered. The fallout affects every resident in dramatically different ways. Who lives and who dies is just the start – irrational suspicions, prejudice and misunderstandings lead to blame and persecution. Buried secrets are revealed, friendships fractured and trust destroyed. IS IT POSSIBLE THAT LIFE WILL NEVER BE NORMAL AGAIN
Genre: Women's Fiction
Format: Mobi or e-pub
The Former Chief Executive by Kate Vane (180 pages)
Without your past, who are you?
Deborah was a respected hospital manager until a tragedy destroyed her reputation. She has lost her career, her husband and even her name.
Luca wants to stay in the moment. For the first time in his life he has hope and a home. But a fresh start is hard on a zero-hours contract, harder if old voices fill your mind.
When a garden share scheme brings them together, Deborah is beguiled by Luca's youth and grace. He makes her husband's garden live again. He helps her when she's at her lowest. But can she trust him? And when the time comes to confront her past, can she find the strength?
This sharply drawn short novel explores the distance between the generations – between health and wealth, owners and workers, guilt and blame. 
Genre: Literary Fiction
Format: Mobi or e-pub
Spirit Of Lost Angels by Liza Perrat (378 pages)
Her mother executed for witchcraft, her father dead at the hand of a noble, Victoire Charpentier vows to rise above her poor peasant roots.
Forced to leave her village of Lucie-sur-Vionne for domestic work in Paris, Victoire suffers gruesome abuse under the ancien régime. Can she muster the bravery and skill to join the revolutionary force gripping France, and overthrow the corrupt, diabolical aristocracy?
Spirit of Lost Angels traces the journey of a bone angel talisman passed down through generations. The women of L'Auberge des Anges face tragedy and betrayal in a world where their gift can be their curse. 
Amidst the tumult of revolutionary France, this is a story of courage, hope and love.
Genre: HistFic
Format: Mobi or e-pub
Blessedly Bound by Lucretia Stanhope (218 pages)
Gwen Hensley finds herself pulled into something life altering when she inherits a sprawling manor from a grandmother she never knew. As a witch, she uses her gift of sight to experience her grandmother die in a brutal execution by flames. The vision is only the catalyst that tosses her into a mystery involving a killer with psychopathic tendencies and a vitriol for witches.
Seeking aid in unraveling the mystery, she discovers her familiar, Lewis, is wrapped up in her family curse that involves voodoo and a sacrifice of the first-born witch in each generation. The neighbor, Sebastian, her grandmother's best friend and a familiar with his own haunted past, tugs her in intimate and magical ways, which both puts her in danger and a position to be more powerful than she ever dreamed possible.
Genre: Paranormal Fantasy
Format: Mobi
Incognito by Khaled Talib
Specialist Ayden Tanner is dispatched by a covert division of the global hacker group, Anonymous, to find the pope who is missing.
A frantic search begins in Italy and beyond its borders amid speculation that the Holy See may know more than they are telling.
Genre: Thriller
Format: Mobi or e-pub
The Trouble With Seduction by Victoria Hanlen
Rebellious, Scandalous and Irredeemable
Sarah, Lady Strathford, is ready for a little harmless frivolity with a man of her own age and her own appetites…surely that's not too much to ask! After the death of her beloved husband years before, Sarah is ready for an adventure… Enter the dashing, roguish – and baffling – Mr Cornelius Ravenhill.
Ravenhill, however, is not the gentleman he seems, and soon Sarah finds herself battling against the corrupt and harsh world around her as it threatens to destroy all she holds dear. The question is, will her seduction at the hands of Mr Ravenhill prove to be her saviour or her downfall?
Genre: Regency Romantic Suspense
Format: Mobi
Whispers In The Alders by H. A Callum (302 pages ARC)
Alder Ferry was a town stuck in the antiquated collective conscience of what America was and should be. Surrendering itself to the bare-knuckled menace of white flight from urban America, it harbored a society quick to turn its back on those who didn't fit the stereotype of another time: a time when class, gender, and sexuality were clearly defined. These definitions would come to be challenged from within a mysterious stand of alder trees giving off an air of indifference to their human neighbors.
In the shadows of the alders a young boy named Tommy found refuge. There, an eclectic book collection was his only companion through a tumultuous childhood, serving as his escape from the brutal realities of life. That was, until Aubrey appeared. The daughter of an executive bent on shuttering Alder Ferry's lone manufacturing plant, Aubrey's world was far removed from that of Tommy's—grandson of the plant's violent union steward—and together they struck an unlikely and passionate friendship certain to test the limits of Alder Ferry's economic and social boundaries, calling into question the very power structures dominating life in their town.
Together they come of age in a town hostile to their friendship—a friendship challenging the intersecting boundaries of class, faith, gender, and sexuality. Prejudice and privilege masquerade to destroy their dreams as Tommy and Aubrey carry each other through their teen years and into adulthood. Whispers in the Alders is an impassioned experience that will linger with the reader long after the last page is turned.
Genre: Literary Fiction / Coming Of Age
Format: Mobi
Devil In The Countryside by Cory Barclay ( 348 pages)
Devil in the Countryside is a story about the most famous werewolf investigation in history, brimming with intrigue and war, love and betrayal, and long-kept vendettas. 
It's 1588, the height of the Reformation, and a killer is terrorizing the German countryside. There are reports that the legendary Werewolf of Bedburg has returned to a once-peaceful land. Heinrich Franz, a cold and calculating investigator, is tasked with finding whomever — or whatever — the killer might be. He'll need all the help he can get, including that of a strange hunter who's recently stumbled into town. Though they're after the same thing, their reasons are worlds apart. 
And through it all, a priest tries to keep the peace among his frightened townsfolk, while a young woman threatens his most basic beliefs.
Genre: Murder mystery (European HistFic legend)
Format: Mobi or e-pub
Under The Cherry Tree by Lilac Mills (Arc – May publication date)
The best sort of holiday read, recommended for fans of Jane Costello, Erica James, and Lucy James
"My dog didn't like men. Actually that was a lie – she didn't like the men I chose. The only ones who rocked her world had been my father (who was no longer with us), Ross (who was gay), and the butcher on the high street (for obvious reasons)."When Jenni Meadows has the opportunity to expand her dog-grooming business she takes it, and when a nice man appears on her horizon but fails to make any sparks fly, she decides she has enough on her plate with her business without adding a boyfriend into the mix. Besides, Millie doesn't like him and when her dog doesn't like a man, Jenni knows all about it. So why does Millie take a very strange liking to the new vet, especially since he has a taciturn expression, wears a wedding ring, and wields a needle? Under the Cherry Tree is a tale of love and hope, waggy tails, and cold noses.
Genre: Women's Fiction / ChickLit
Format: Mobi or e-pub
Western Fringes by Amer Anwar (458 pages)
A Sikh girl on the run. A Muslim ex-con who has to find her. A whole heap of trouble.
Southall, West London. After being released from prison, Zaq Khan is lucky to land a dead-end job at a builders' yard. All he wants to do is keep his head down and put the past behind him.
But when he's forced to search for his boss's runaway daughter it quickly becomes apparent things aren't all to do with family arguments and arranged marriages as he finds himself caught up in a deadly web of deception, murder and revenge.
With time running out and pressure mounting, can he find the missing girl before it's too late? And if he does, can he keep her – and himself – alive long enough to deal with the people who want them both dead?
Genre: Urban Crime Thriller
Format: Mobi or e-pub
Hyper by John A Autero (266 pages)
"Evil doesn't have a problem finding the middle of nowhere."
People are being savagely murdered on Decontamination Depot 315 and Charlie Kennedy needs to figure out who's doing it. Is it the most logical choice, the prisoner visiting the depot who happens to be a convicted multi-murderer? Or is it the goody-two-shoes from Kansas who seems to be everybody's best friend? Or maybe the soldier from the Russian crime syndicate? And don't forget about the thug from the south side of Chicago. To make matters worse, the culprit has programmed the depot to self-destruct unless Charlie can figure out some way to stop it. 
No matter how far mankind travels into deep space, evil will always be at his side ready to twist his moral compass one hundred and eighty degrees.
HYPER is a "who-done-it" that will keep you wondering until the very last page!
Genre: SciFi Thriller
Format: Mobi
Where There's Smoke by Cathy Cole (410 pages)
Firefighter Jo Woods is struggling to hold onto her job and her sanity. Banished to the backwater town of Mourne Lough, she vows to stop making waves, admit her family's death was an accident, and that the guilt she feels is plain old survivor guilt. Then she finds the roses and everything changes. The killer hasn't stopped. He's here. In the same town. Stalking her. And once again, no one believes her. After seven years of avoiding family and friends, Jo is alone and friendless in a strange town. In order to survive and, more importantly, bring the killer to justice, she must overcome her fears and embrace her new life. And she must do it quickly, because the killer has his sights set on her and he's willing to kill anyone who gets in his way. Enter Ian "Coop" Cooper, who sets Jo's pulse fluttering and her antenna into overdrive. Does she dare trust him? One thing Jo is clear about: this killer destroyed her life once before. No way is she going to let him do it again–no matter what it takes.
Genre: Romantic Suspense
Format: Mobi or e-pub
Behind Closed Doors by JJ Marsh (314 pages)
An unethical banker suffocates. A diamond dealer slits his wrists. A media magnate freezes in the snow. A disgraced CEO inhales exhaust fumes. Four unpopular businessmen, four apparent suicides. Until Interpol find the same DNA at each death.
Beatrice Stubbs, on her first real case since 'the incident', arrives in Switzerland to lead the investigation. But there's more to Zurich than chocolate and charm. Potential suspects are everywhere, her Swiss counterpart is hostile and the secretive world of international finance seems beyond the law. Battling impossible odds by day and her own demons at night, Beatrice has never felt so alone.
Genre: Crime
Format: Mobi
The Bluebell Informant by Nick Tingley
How do you catch a killer who is already dead?
One year ago, the Bluebell Killer killed his last victim. He was shot and killed, leaving behind a legacy of twenty corpses and a name that people will fear for years to come…
A year later, a man is shot in the back of the head and left in a field of bluebells. 
Is it a mugging gone wrong? A copycat killer? Or is the Bluebell Killer still out there, waiting to pounce on his next victim?
For DS Evelyn Giles the solution is simple – it's just another dirty politician caught committing an unforgiveable crime. But with the evidence stacking up against him, Giles' suspect has one more surprise in store for her…
And his words will throw everything she knows into question…
'It's not over yet.'
The past is coming back to haunt DS Giles. She's already sacrificed much for the lie. The only question is how much more will she suffer for the truth?
An ingeniously, gripping thriller, The Bluebell Informant is a dark, unexpected and emotionally charged debut.
Genre: Crime Thriller
Format: Mobi or e-pub
The Sons Of Godwine by Mercedes Rochelle (306 pages)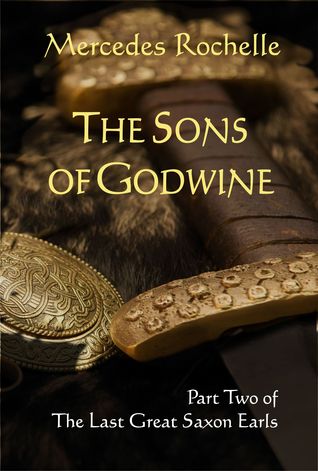 Earl Godwine had great plans for his children. But he didn't understand his sons. And they barely understood each other. This is England in the days of Edward the Confessor, when Godwine and his sons tower over the other great families. Harold emerges as the power behind the throne. Tostig rules the north. They control all the earldoms except one.
What could go wrong?
We see tumultuous events of the mid-11th c. through the eyes of Godwine's sons. Harold's story is all about Harold, but his brothers see things differently. Their remarks are tinged sometimes with admiration, sometimes with skepticism. Alas, Harold's rise in fortune is not blameless and sometimes those closest to him must pay the price of his fame.
Genre: HistFic
Format: Mobi
Perception & Illusion by Catherine Kullmann (348 pages)
Cast out by her father for refusing the suitor of his choice, Lallie Grey accepts Hugo Tamrisk's proposal, confident that he loves her as she loves him. But Hugo's past throws long shadows as does his recent liaison with Sabina Albright. All too soon, Lallie must question Hugo's reasons for marriage and wonder what he really wants of his bride.
Perception & Illusion charts Lallie's and Hugo's voyage through a sea of confusion and misunderstanding. Can they successfully negotiate the Rocks of Jealousy and the Shoals of Perplexity to arrive at the Bay of Delight or will they drift inexorably towards Cat & Dog Harbour or the Dead Lake of Indifference?
Genre: Regency Romance
Format: Mobi
Sinclair by Julia Herdman (464 pages)
Edinburgh surgeon, James Sinclair is prepared to give up his family and the woman he loves to make his fortune with East India Company but when things don't go to plan he is forced to start his life anew. Returning to London Sinclair finds himself torn between the love of two women – the young and attractive widow Charlotte Leadam the owner of the Tooley Street apothecary shop and the vivacious and clever Iona McNeal. 
Thus begins the Tales of Tooley Street, a heart-warming and gripping saga about a family of apothecary surgeons in 18th century London. Set against the corruption and greed of the East India Company and the development of the medical profession in Georgian London this story of love and friendship has a cast of characters that will imprint themselves onto your heart forever.
Genre: Georgian HistFic
Format: Mobi or e-pub
Forgotten by Neven Carr (385 pages)
A young boy is shot and one of the members of an elite gun clan takes his own life. The truth behind what happened lies only in those present, and in the forgotten memories of a seven-year-old child, Claudia Cabriati. 
Fear and the bitter stench of death have haunted Claudia for much of her life, even now as a grown woman, along with odd dreams, puzzling cards and the bone-chilling sensation of being watched. 
When a vaguely familiar woman possessing secret knowledge about Claudia's family is murdered, it sets off a string of horrifying events including the brutal murder of a mysterious man and the shocking revelations of family skeletons better left buried. 
As Claudia battles her adversaries and her own personal demons in search of answers, she begins questioning her relationship with the man helping her, a man she barely knows. As she starts to learn just who she might be, this mysterious man's own personal demons must be revealed. 
Genre: Thriller (Australian setting)
Format: Mobi or e-pub
The World Behind Us by Thomas Trang (131 pages)
Ray Ranglin thought he was done with The Corporation, but it turns out they weren't done with him. 
So when his old boss makes him an offer he can't refuse, Ranglin finds himself in Paris for the art heist of the century. 
Last century, that is. 
This is the Paris of smoky jazz clubs and black market politics, a city where people move in the shadows of German occupation. 
This is the story of time-travelling thieves, assassins who quietly shaped the course of history, and the CIA agents hot on their trail. 
This is . . .The World Behind Us.
Genre: Crime /heist SciFi twist
Format: Mobi
Beers, Blokes and Burritos by Jo Blakeley (261 pages)
Cath Brown is an ordinary twenty-something who is fed-up with her job, eats and drinks too much, and continually falls for unsuitable men. Even though she knows she should quit them all, she can't. Being cruelly dumped on her birthday is the final straw so she abandons her life in London and flies off to Mexico for a year's adventure.
As her journey begins Cath receives mysterious emails from a stranger who knows too much about her to be a coincidence. The Bliss Expert promises to reveal Ten Steps to Bliss, which will give her everything she has always wanted: purpose, love, hope and happiness.  Will Cath follow the advice and change her life?
Join Cath in her wayward travels as she explores new lands, new blokes and opportunities to unleash her inner self.  Can she finally stop repeating the same patterns and find true love and happiness?
You too can change your life. Follow the Ten Steps to Bliss with Cath and discover the powerful effects they can have to find your own bliss and become the best version of yourself.
Genre: Women's "self-help" fiction
Format: Mobi
A Bed Of Brambles by Sam Russell (350 pages)
"This was never going to be a conventional love story. No bed of roses. Proud, passionate and wilful, Hettie and Alexander are alike in so many ways. That has to be a good thing, doesn't it? Or it could be a disaster…both carry scars, and old wounds have a habit of causing new hurt.
Physical attraction draws them together. Hearts and minds can be thorny. One thing is certain, together or apart their lives will move on. Alexander and Hettie's clashes of spirit will only be part of the story.
Second chances. New beginnings. The opportunity to make things right. Or to make the same mistakes all over again. Unless fate takes the future out of your hands…"
Genre: Contemporary English romance
Format: Mobi,or  epub
More Things In Heaven and Earth by E.A Comiskey (295 pages)
For years, Simone Fitzgerald has battled to live a normal life, despite the multitude of voices she constantly hears.
It seems she's succeeding, until an angel appears and asks her to embrace her gifts and stand as a prophet.
When demon forces mobilize the creatures of legend against mankind, and the wrath of The Creator burns hot against creation, is one mom strong enough to embrace the light and bring peace to the universe, or will she be crushed under the weight of the burden she's been asked to bear?
Genre: Spiritual Fantasy
Format: Gifted kindle copy from Amazon.com
The Last Gods Of Indochine by Samuel Ferrer (422 pages)
Jacquie Mouhot and Paaku the Lotus-Born are divided by six centuries but linked by a common curse. In medieval Cambodia, Paaku is an orphan whose community believes he may be a reluctant incarnation of a god, causing sectarian turmoil for the kingdom's leaders. Meanwhile, in 1921, Jacquie follows the footsteps of her grandfather, a famous explorer, to Indochina, where she becomes immersed in the tragedy of Paaku's history: a story simultaneously unfolding in the intertwined present and past, a story in which she still has a vital role to play.
Genre: Historical Fiction
Format: Mobi or e-pub
Kids, Camels & Cairo by Jill Dobbe (172 pages)
A lighthearted read about my personal experiences as an educator abroad.
Traveling across the globe to work in an international school in Cairo, Egypt, was not exactly the glamorous lifestyle I thought it would be. I cherished my travels to the Red Sea, delighted in visiting the Pyramids, and appreciated the natural wonders of the Nile River. However, I also spent days without electricity or internet, was leered at by rude Egyptian men, breathed in Cairo's cancerous black smog, and coaxed school work from rich, apathetic students. 
Why the heck did I do it? So I could experience the unexpected, explore the extraordinary, and bask in the thrill of adventure! 
Whether you're an educator, a traveler, or just a curious reader, you will be astounded at this honest and riveting account of learning to live in an Islamic society, while confronting the frustrating challenges of being an educator in a Muslim school.
Genre: Travel Memoir
Format: Mobi or e-pub
Skin Deep by Laura Wilkinson ARC's available April/May for June 15th Publication
It's what's inside that counts…Former model Diana has always been admired for her beauty but what use are good looks when you want to shine for your talent? Insecure and desperate for inspiration, Diana needs a muse. Facially disfigured four-year-old Cal lives a life largely hidden from the world. But he was born to be looked at and he needs love too. A chance encounter changes everything; Cal becomes Diana's muse. But as Diana's reputation develops and Cal grows up, their relationship implodes. Both struggle to be accepted for what lies within. Is it possible to find acceptance in a society where what's on the outside counts for so much? Spanning twenty years and two great cities, Skin Deep is the powerful new novel from Laura Wilkinson.
Genre: Women's Contemporary Fiction
Format: Mobi