Keep Walking, Your Heart Will Catch Up: A Camino de Santiago journey by Cathay O. Reta
4 stars
Keep Walking And Your Heart Will Catch Up: A Camino de Santiago journey is a memoir and travelogue. Author Cathay O. Reta writes about her experience of walking the 483-mile trail across northern Spain.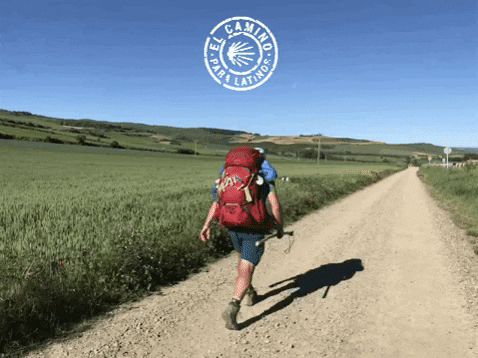 This centuries-old pilgrim route is famous for the spiritual experiences that many of its walkers have while travelling. Cathay, a widow in her sixties, set out on a solo journey. She wanted to find a new purpose in life. Single for 30 years, married for 30 years, she now wanted to find some direction for the next 30 years.
I was interested to read the snippets of history about this route and of other roads which are similar to the Camino. Cathay interspersed observations from her daily walks with enough detail about the people she met and the places of interest along the way, to keep the book flowing effortlessly.
Although Cathay had physically prepared for the walk, it still tested her, but she learnt to listen to her body and adapt when needed. I admired her determination to carry on when she could so easily have given up. Cathay's journey also had a spiritual purpose; it was time to end her mourning for her husband with a final goodbye.
The scenery and the journey both physical and spiritual were very appealing. I'm glad that Cathay shared her experience in this book and I'm glad that she found the answers she was looking for. I like walking and the thought of miles of open space with beautiful views and the camaraderie from fellow walkers on the trail sounds wonderful.
View all my reviews on Goodreads
"Keep Walking" is a modern-day pilgrimage, a spiritual journey, a physical feat. Cathay was in her mid-60s and entering a new phase of life. In phase one she had been single for 29 years. Phase two followed with 33 years of marriage. Now widowed, she was looking for direction for her next 30 years. That's when she felt called to hike the Camino de Santiago, the centuries old 483-mile trail across northern Spain.
As Cathay began to physically prepare for such a feat by hiking and walking and leaving her sedentary life behind, she became aware that it would also be an inner healing – a rite of passage to the next phase of her life. With trepidation, some fear and a fervent commitment to make the hike as best she could, Cathay traveled alone to Spain and started walking. She kept walking day after day through tears, anger, laughter, sadness and great joy. Every day was a challenge, and she often questioned why she was on the Camino. Why not just go to a nice hotel and think through what to do the next 30 years?
Her question was answered when a fellow sojourner said to her, "You're here [on the Camino] to learn to fall in love with yourself again."
After 37 days she reached her destination. "Keep Walking" is her story of self-discovery, of transformation, and of renewal, all set in the magical, mystical field of the stars, the Camino de Santiago.