Today's team review is from Karen, she blogs at https://mytrainofthoughtson.wordpress.com/
Karen chose to read Dying Wish by James Raven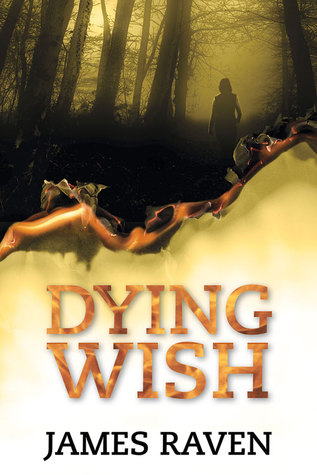 My Opinion
This book introduces you to Grant Mason, author with an unusual last wish.
With Dying Wish, James Raven has created a very chilling thriller. DCI Jeff Temple and his team are confronted with an initially odd dying wish, soon turning out to be a nightmare. The story comprises a variety of believable characters with sufficient depth, especially some insights in DCI Temple's life, his job with its shocking moments and activities to solve a grisly case of abduction. I had a thrilling time reading Dying Wish – it is a very exciting read – not only for amateur sleuths. I was drawn into the story right away, trying to stay invisible and at least one step behind DCI Jeff Temple. This is for you if you like British thrillers, do not shy away from some violence and/or torture brought to light while solving the case. The 'why' question is answered as well.
A chilling and suspenseful book to read again. If you did not read the previous instalments, you will most probably also want to read them now.
Recommended.
Find a copy here from Amazon.co.uk or Amazon.com