Today's team review is from Chris, she blogs here http://cphilippou123.wordpress.com
Chris has been reading Aversion by Kenechi Udogu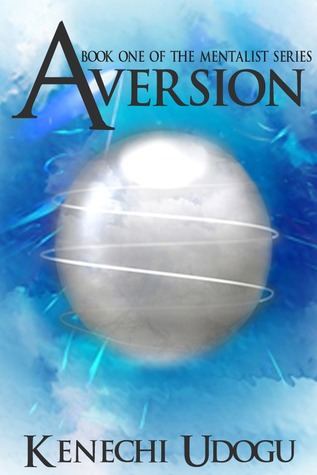 Aversion:
With elements of suspense, romance, and coming-of-age, this was a fresh and original read.
Gemma Green is an Averter, tasked with ensuring people's poor decisions are averted through a method of pushing thoughts into their heads, with the Averter immediately forgotten. When Gemma performs her first Aversion, on highschool tennis star Russ Tanner, she is shocked to find that he keeps seeking her out. Has the Aversion gone terribly wrong? Or is Russ genuinely falling for her?
A wonderful plot with large doses of originality, this was a fun young adult romance. The protagonist was well-rounded and the plot had a number of suspenseful twists, with some adventure thrown in for good measure. And all this worked, and worked well. Unfortunately, this book could have done with a good edit – there was too much unnatural dialogue, large chunks of descriptions, and the feeling of being unpolished. This was a shame, as it let down an immensely enjoyable plot and otherwise good book.
Book Description
For Gemma Green's first time, things should have been straightforward. Find your subject, hold their gaze and push a thought into their head to save them from future disaster – Aversion complete. A pretty simple process given that the subject was to have no recollection of the experience. But Russ Tanner doesn't seem to want to forget. In fact the more she tries to avoid him, the more he pushes to get to know her. Gemma knows she has a problem but is she facing the side effects of a failed Aversion or has the school's tennis champ really fallen for her?
YA Paranormal Romance novella
About the author
Kenechi lives in London and enjoys writing fantasy/paranormal fiction and short stories (some of which she posts on her blog). She also hates the cold and hopes to one day figure out how to hibernate in winter.