#FridayReads If you like YA then I can recommend this mixed set of books.
Aranka is a moderately normal teenager until those who hold true power in today's world decide she's a threat.
The accepted image of the modern world is an illusion. A clandestine force usurps the desires and emotions of individuals, and those who won't conform must be crushed to preserve the appearance of free will. Aranka and a few others stand in the way, not because they are rebels, just because of the fluke in their genes. Those with power will stop at nothing to protect their supremacy. Aranka is kidnapped and forced to watch as her fellow prisoners are killed one by one.
A small band of outlaws from every corner of the globe fight to free the captives and preserve their own freedom. Kenyen, a young doctor, ventures into the heart of oppression but he can't stop the terror. He just wants to save one life. In the process he uncovers "the Seed," the first flicker of hope in a thousand years. Amazon.co.uk or Amazon.com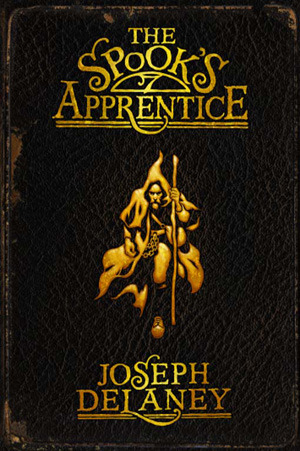 A wonderful and terrifying series by a new writer about a young boy training to be an exorcist. Thomas Ward is the seventh son of a seventh son and has been apprenticed to the local Spook. The job is hard, the Spook is distant and many apprentices have falled before Thomas. Somehow Thomas must learn how to exorcise ghosts, contain witches and bind boggarts. But when he is tricked into freeing Mother Malkin, the most evil witch in the County, the horror begins. Amazon.co.uk or Amazon.com
Rose comes from the capital of the Confederation of Cities where its citizens live in luxury and the greatest fashion statement of all is being Altered. People change everything about the way they look as often as they do their hairstyle but Rose is different. Her position of privilege has made her an outcast and led her to suspect that something sinister is happening to the citizens and flees the capital along with a past that imprisons her in search of a fresh start in the Land of the Unaltered.
Flynn lives in the Land of the Unaltered and hates the capital and everything it stands for. So when a spoiled capital girl is assigned to work with him, he wants nothing to do with her and is prepared to make her life miserable. But Flynn was not prepared for someone like Rose. She doesn't fit the mold he expected and finds himself strongly attracted to her. As she continues to surprise and outwit him, they begin to forge a bond that is tested when they discover a secret that could change everything they know about Land of the Unaltered.
Land of the Unaltered is a Dystopian Romance and is the first installment of the The Confederation Chronicles. Amazon.co.uk or Amazon.com
High school junior Eris Miller thinks she's having a bad day when her roommate's boyfriend catches her stepping out of the shower wearing nothing but a towel. Then she gets abducted by scaly six-armed aliens with a strange fondness for the color blue, and her day suddenly gets a whole lot worse.
Trapped on a spaceship bound for the slave markets of Sirius B, Eris fears she'll never see her home again. But then fate whisks her away from her reptilian captors and into the arms of Varrin, a fast-talking space pirate who promises to deliver her safely back to Earth. He claims to have her best interests at heart, but Eris soon discovers that her charming rescuer has a hidden agenda.
As they race across the galaxy, outrunning a villainous figure from Varrin's past, Eris begins to realize that their relationship is putting her planet, her life and her heart in imminent danger. She knows that trusting Varrin could prove deadly … but what other choice does she have? Amazon.co.uk or Amazon.com
Cherry blossom lipstick: check
Smokey eyes: check
Skinny jeans: check
Dead kid in the mirror: check
For sixteen year old Mattie Hathaway, this is her normal everyday routine. She's been able to see ghosts since her mother tried to murder her when she was five years old. No way does she want anyone to know she can talk to spooks. Being a foster kid is hard enough without being labeled a freak too.
Normally, she just ignores the ghosts and they go away. That is until she see's the ghost of her foster sister… Sally.
Everyone thinks Sally's just another runaway, but Mattie knows the truth—she's dead. Murdered. Mattie feels like she has to help Sally, but she can't do it alone. Against her better judgment, she teams up with a young policeman, Officer Dan, and together they set out to discover the real truth behind Sally's disappearance.
Only to find out she's dealing with a much bigger problem, a serial killer, and she may be the next victim…
Will Mattie be able to find out the truth before the killer finds her? Amazon.co.uk or Amazon.com
Evil is slouching into Providence, crawling into the rotting core of the Elders' regime, and only a pariah girl seems to care.
Even in Providence, city of eternal night, there are rebels. Deborah refuses an arranged marriage and runs. But more is at stake than her unhappy future. Her destiny is to become the catalyst that brings down the whole corrupt edifice and its creator—Abaddon, dark angel of the bottomless pit.
Deborah runs to find her mother, the legendary Green Woman, who is drawing a host of dreams and heroes from the Memory of the world to defeat the evil that thrives in Providence. But the Green Woman's strength is failing—she needs her daughter to take up the burden.
In the apocalyptic wasteland outside the city, Jonah, another runaway, is waiting—to give Deborah his help, then his heart. Together they brave the terrors of the desert. Together they believe they can change the world.
A girl, a boy, and a pack of wolf-dog pups search for the Green Woman, but Abaddon has set horrors on their trail that not even courage and boundless love can defeat.
The Dark Citadel is the first volume of The Green Woman series, an epic story of evil, heroism, bravery, treachery, hatred, and the invincible power of love. Amazon.co.uk or Amazon.com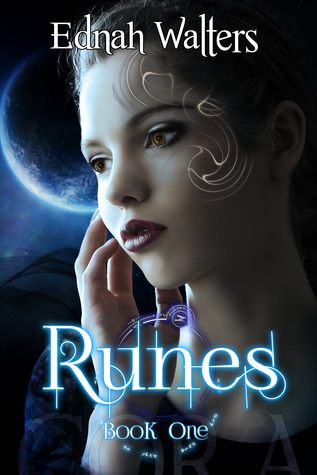 Seventeen-year-old Raine Cooper has enough on her plate dealing with her father's disappearance, her mother's erratic behavior and the possibility of her boyfriend relocating. The last thing she needs is Torin St. James—a mysterious new neighbor with a wicked smile and uncanny way of reading her.
Raine is drawn to Torin's dark sexiness against her better judgment, until he saves her life with weird marks and she realizes he is different. But by healing her, Torin changes something inside Raine. Now she can't stop thinking about him. Half the time, she's not sure whether to fall into his arms or run.
Scared, she sets out to find out what Torin is. But the closer she gets to the truth the more she uncovers something sinister about Torin. What Torin is goes back to an ancient mythology and Raine is somehow part of it. Not only are she and her friends in danger, she must choose a side, but the wrong choice will cost Raine her life. Amazon.co.uk or Amazon.com