Rosie's Avid readers are people who like reading and have a book to tell us about, they are the voice of a friend who says " I just read this book…."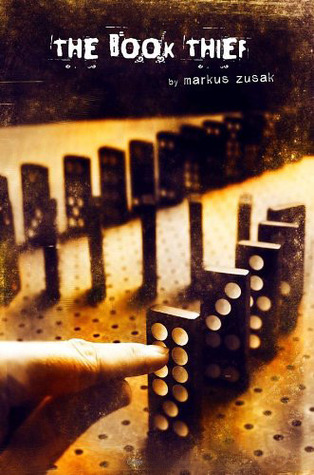 Avid Reader's Thoughts
The Book Thief   by  Markus  Zusak
What an interesting story!!  Narrated by Death,  it tells of life in a street in a small town near Munich during WW2. In no way is it political it is just about life.
Book Description
It's just a small story really, about among other things: a girl, some words, an accordionist, some fanatical Germans, a Jewish fist-fighter, and quite a lot of thievery. . . .
Set during World War II in Germany, Markus Zusak's groundbreaking new novel is the story of Liesel Meminger, a foster girl living outside of Munich. Liesel scratches out a meager existence for herself by stealing when she encounters something she can't resist–books. With the help of her accordion-playing foster father, she learns to read and shares her stolen books with her neighbors during bombing raids as well as with the Jewish man hidden in her basement before he is marched to Dachau.
This is an unforgettable story about the ability of books to feed the soul.
Find a copy here from Amazon.co.uk or Amazon.com
We welcome recommendations especially from non-authors for this feature, and would love to hear from anyone who would like to leave a comment and follow the blog.