Tempted by the Viscount by Sofie Darling
4 stars
Tempted By The Viscount is a historical romance set in London during 1825.
Lady Olivia Montfort is surrounded by scandal. She has just been granted a divorce, by the House of Lords, on the grounds of desertion. An artist, she is on the board of governors of a controversial school for young ladies, yet all she desires is her independence and the chance to make a home for herself and her daughter. Many in the ton (Britain's high society) disapprove of Olivia, and gossip about her abounds, until a fresh source of tittle-tattle arrives; the newly appointed Viscount St. Alban.
Until recently, Jakob Radclyffe was a sea captain in the Far East. His title was bestowed upon him via a distant relative who left no heirs but plenty of debts. Jakob hopes to find a suitable step-mother for his daughter Mina; someone who will help overcome the high society's prejudices surrounding her Asian heritage.
Lady Olivia intrigues Jakob, more so when he becomes convinced she may have connections to some missing Japanese paintings that he is interested in. But the extra time he spends with Olivia make it harder to turn away and seek a suitable future wife.
I enjoyed Olivia's rebellious nature and her independence, while Mina was a good secondary character, giving the story some unexpected layers. This book would be ideal for readers who enjoy the drama of historical romances.
View all my reviews on Goodreads
London, April 1825
Lord Jakob Radclyffe left his past behind in the Far East. Or so he thinks until a ruthless thief surfaces in London, threatening to ruin his daughter's reputation. With the clock ticking, Jake needs the scandalous Lady Olivia Montfort's connections in the art world to protect his daughter's future.
Olivia, too, has a past she'd like to escape. By purchasing her very own Mayfair townhouse, she'll be able to start a new life independent from all men. There's one problem: she needs a powerful man's name to do so. The Viscount St. Alban is the perfect name.
A bargain is struck.
What Olivia doesn't anticipate is the temptation of the viscount. The undeniable spark of awareness that races between them undermines her vow to leave love behind. Soon, she has no choice but to rid her system of Jake by surrendering to her craving for a single scorching encounter.
But is once enough? Sometimes once only stokes the flame of desire higher and hotter. And sometimes once is all the heart needs to risk all and follow a mad passion wherever it may lead.
Sofie spent much of her twenties raising two boys and reading every book she could get her hands on. Once she realized that she was no longer satisfied with simply reading the books she loved, that she must write them, too, she decided to finish her degree and embark on a writing career. Mr. Darling and the boys gave her their wholehearted blessing.
When she's not writing heroes who make her swoon, she runs a marathon in a different state every year, visits crumbling medieval castles whenever she gets a chance, and enjoys a slightly codependent relationship with her beagle, Bosco.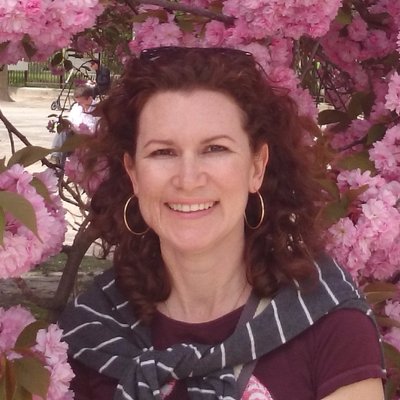 Author Links
Website: www.sofiedarling.com
Facebook: https://www.facebook.com/sofiedarlingauthor/
Twitter: https://twitter.com/sofie_darling
Instagram: https://www.instagram.com/sofiedarlingluv/
Amazon: https://www.amazon.com/Sofie-Darling/e/B0751Z1X5N/
Goodreads: https://www.goodreads.com/author/show/16594212.Sofie_Darling
Giveaway
$20 Amazon (or equivalent for international entrants)
Follow the tour HERE for exclusive excerpts and a giveaway!
http://www.silverdaggertours.com/sdsxx-tours/tempted-by-the-viscount-release-tour-and-giveaway