Today's book review comes from team member Leiah, she blogs at soireadthisbooktoday.com
Leiah has read and reviewed Desprite Measures by Deborah Jay.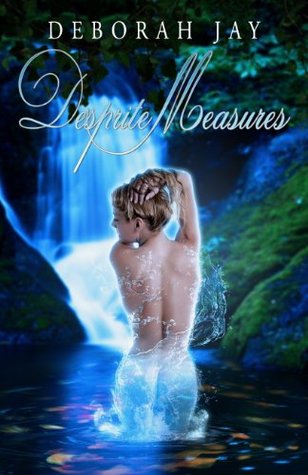 Desprite Measures. Yes, that really is "Desprite" – it will make sense when you read the book. I am always positive when I start a new book. It is very much like entering a brand new world. A world of wonder and learning and exploration. Sometimes I am lucky, and the book is everything I hoped it would be. Sometimes – not so very much.
In this case I found another of the worlds I very much enjoyed visiting. As anyone who has read my reviews knows, I want to be able to put myself in the place of the characters in the books I enjoy. Books should take you to another world, allowing you to see, hear, and feel what the characters are. And that was quite easy with Desprite, on many levels. The main character, Cassie, portrays, as odd as it may sound, an evolution of the soul. A Water Sprite, Cassie is a creature of the Earth, a true spirit of the lifeblood of the world, of the lochs and deep waters of the Scottish Highlands.
As with all my favourite stories, the secondary characters are nearly as interesting as Cassie. Though presented with fully formed back stories, they still develop throughout the story in ways both fascinating and, in some cases, heart-breaking. She has lived since the beginning of time on Earth, a free spirit of the waters. But now, she has begun to change. . .There is heartbreak in this book, the heartbreak of what we have done to this beautiful jewel of a world we live upon. The filth that we throw into the water, the land and the air, destroying the beauty all around. Its effects upon the world of the spirit is beautifully drawn and heartrending. How far will the good hearted go to try to correct the issues . . . and how far into the darkness? And how crushing must it be, to watch the world you knew when it was young slowly overwhelmed?
Desprite Measures is most definitely an Urban Fantasy, with all the myriad characters such implies. However, Ms. Jay goes deeper and wider than your everyday UF. She touches on real issues we are all facing today. And she does it in a way that weaves believably into her story. There are good guys and bad guys, and sometimes, the good and bad blend and meld in ways that make you wonder – where do the lines cross?
Relationships, beliefs, environmental and ecological questions. If you like UF with a lot of action and adventure, fascinating personal relationships, and quirky characters, this is the beginning of a series with tremendous potential, a bright new star in the firmament of the Urban Fantasy world!
Find a copy of this book here from Amazon.co.uk or Amazon.com