Today's Review is from team member Luccia, she blogs at http://lucciagray.com/
Luccia chose to read and review Six Months To Get A Life by Ben Adams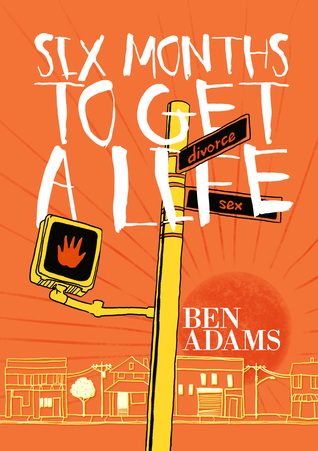 Ben Adams Six Months to get a Life
Humorous View of a Life-Changing Crisis from A Man's Perspective
I read many books about women, mostly told from a woman's point of view. Many are about other women, but often they also deal with the male mind and its workings. It was refreshing and enlightening to read a book about a man facing a life-changing crisis, written by another man.
This novel could be referred to as 'lad-lit' which explores the male psyche, especially issues such as friendship, relationships, love, and sex. It reminded me of Nick Hornby's About A Boy, and John O'Farrell's The Best a Man Can Get, both of which I enjoyed immensely.
At first, I didn't like Graham very much. He seemed pitiable, insecure, bitter, selfish, and incapable of any self-criticism, but he gradually grew on me as he faced the challenges of life after a divorce, and started to reflect upon his role in events and move on.
I felt sorry for him as he struggled to understand his responsibility in the lonely and uncertain situation in which he found himself, and tried to move forward into a new life, including new relationships, job, and way of life, after forty, which to my mind is very young, although he seems to think his life is almost over!
I loved the way his relationship with his children is so important to him and develops throughout the novel. It's very engagingly written as a diary. I especially enjoyed the humorous way it was told, which makes it so easy and pleasant to read.
Find a copy here from Amazon.co.uk or Amazon.com