Day 3
Today our guest is fabulous author Terry Tyler. I've challenged Terry to talk about the importance of book reviews as an author. Plus we'll look at Goodreads and should you write a Bad Book Review?
Over to you Terry.
1)      How important are book reviews for an author?
 Hugely, massively! The more the better. Doesn't even matter if some aren't that complimentary; they show potential readers that the book has provoked interest sufficient for people to want to write about it. It doesn't matter if some of the reviews are only a couple of lines long, either.
 2) What are the top sites for book reviews?
I'm sorry, I don't know! I only know about the few on which I've appeared regularly, which, apart from yours, are A Woman's Wisdom, Once Upon A Book Blog, Jera's Jamboree, Me My Books and I, Kerry's Reviews Blog, A Lover Of Books, Murry Reviews and Interviews and Claire Loves To Read – and a few others…
3)      Many authors have their books and an author platform on Goodreads. Why do you think it's a good place?
 Because for some book lovers it's their main social networking site; some review only on Goodreads, not on Amazon. Whereas other social networking sites are populated by people with varied interests, you know that anyone on Goodreads who isn't an author promoting is an avid reader! I've 'met' a few of my regular readers on there.
 4) What else does Goodreads provide for readers that you are part of? (ie Groups, Reading challenge, giveaways)
I know there are a lot of these sort of things but I don't have time to get involved with them. I do always fill in my 'currently reading' bit, and review a book as soon as I've finished it, but I'm not as active on the site as I might be. I like to produce at least 2 titles a year, so my time for reading based activities is limited. I have heard it said, though, that the supposed author/reader groups are often just taken over by writers plugging their books, with no discussion.
5) With the KDP self-publishing platform on Amazon, plus its world-wide buying power, this makes it a top site for books. Do people still need to post book reviews on Amazon or will discounted prices keep books selling?
Amazon is the most important place for people to post them. I can't underline too much how important they are, especially for the independently published author. Amazon is the place where most people buy books from; that's where the reviews need to be seen, as well as on book blogs and Goodreads.
6) What would you like to see in a review of any book?
Reasons why the reviewer did or didn't like it. It doesn't have to be a clever literary critique, just their opinion, and in their own words, not using all the review clichés; ie, please don't tell me that a book has 'flawed characters'. If I've read that once….! Everyone has a flawed character! Most of all, a review should be honest. I've been caught in the past, buying books that sound from all the reviews that they're going to be excellent, only to find them full of wooden dialogue and grammatical errors.
 7) Have you ever paid for book reviews? Are they considered "Professional" and important?
I wouldn't dream of it. I don't know how they're considered by other people, but I'd say that if the only way you can get reviews is to pay for them, then maybe you ought to re-consider your book, or your approach to marketing. I believe there are sites when you can pay for 5* reviews. Awful! Recently, someone approached me on Facebook, saying that if I sent him review copies of my books he would write me 5* reviews for them. I asked him how he could say that, when he hadn't even read them, and blocked him.
8) What's the best way to deal with a review from someone who didn't like your book?
Do nothing. People are entitled to their opinion, and also to express it.
9) Do you think anyone can write a review? Do they have to be a minimum number of words?
Amazon reviews have to be at least 20 words long – and yes, anyone can write a review. Just a couple of lines saying why you liked it is so much appreciated by the author. No-one should feel they can't write articulately enough for a review. Just say what you think. If you stayed up all night reading it, tell us! If it reminded you of another author's style, or another book, or a film, tell us that, too. It all helps the potential reader make up their mind.
For me, the ideal review is about two or three short paragraphs long, but shorter ones are just fine. I've even got a two word one on Goodreads: "Loved it!!!" That works for me!
10) Where can readers find out more about you and your books? 
My Amazon UK author page HERE and my Amazon.com page HERE
Thank you for asking me my opinion on this subject, Rosie, and I hope these answers have been of interest to you and your readers!
Thank you Terry, some of those questions were gruelling!
Not on Goodreads yet? What's all the fuss about?
Lots of us talk about posting reviews on Goodreads, but what if you don't know much about the site?
1) Goodreads is free to join. Its a huge community of people who like books.
2) It launched in 2007 and it aims to help people find and share books they love.
3) It boasts over 25 million members, has over 750 million books added to its shelves and has over 29 million book reviews. Just look at the difference in those last two figures.
4) You can make friends, follow authors, follow books you like, search book categories, join in book discussions, join groups and get book recommendations.
5) Each year they run a reading challenge and you can set a number of books you'd like to read each year.
6) If you have a blog there are widgets you can use linked directly to your Goodreads site.
7) As an author I have a personal page and an author page and my blog posts are linked to post on Goodreads.
8) Goodreads and Amazon now work together so if you are an author, it should be easier to get your books to show on Goodreads.
9) Good for readers. Many authors promote free giveaways of their books on Goodreads.
Over to you. tell us how you use Goodreads or ask a question about the site.
Negative and Bad Reviews
I can guarantee this is going to cause a scene.
So what do you do if you really didn't like a book? People who slam a book and its author publically are often called Book Trolls.
Firstly put yourself in the shoes of an author, someone who has toiled hard over their book, you don't know the mountains they've climbed to get this far. Personal, physical, emotional mountains, how would you feel if this was your life's work?
So you can still write a review, it will be challenging. Find points that you did like, perhaps the overall story, a strong character, a funny moment. You might have liked the first chapter, perhaps it was full of promise, even if it all went down hill from there, still say what you liked.
You can say things didn't work for you like a fight scene or a love scene. Or you had trouble picturing the mystery building. Some fantasy and sci-fi books need to really make the reader understand new imaginary planets and realms. I once read a book which read like an arcade game with characters leaping from level to level in huge cavernous spaces, it felt 2-D and I longed for depth in the form of the descriptions and the senses, like smell and hearing.
My best advice for a book you don't like, is LESS IS MORE. If I wrote my favourite character was the mother-in-law and she had a minor part in the book, then I'm hoping the author might pick up that the main characters hadn't hit the mark. If I said I really like the first three chapters, then there is a hint that the rest of the book may not have lived up to my expectations. If you've struggled to write perhaps 10 lines then there probably wasn't much that made you jump up and down, leave a shorter review.  However you still haven't been rude about the book.
Ultimately the top LESS is MORE tip. If you can't find anything nice to say don't say anything at all. No review speaks volumes. If you've been asked to write a review, be polite and say the book wasn't for you. If you bought the book and didn't like it, move on there are billions more books out there. Anyone who has publically slammed a book SHAME ON YOU!
Lastly, if you are an author who has received a vicious negative or unfair review, DO NOT react. It will be upsetting but you won't win any battle with the reviewer. Walk away, and be the better person.
(I'll own all that I've said above, but it is just my humble opinion)
Tomorrow we'll being meeting book reviewer Diane Coto who blogs at Fictionzeal, Shelfari and I'll be going down deep into reviewing a book.
Saturday 28th June – Book Reviewing by Diane Coto from Fictionzeal + Shelfari + Going in deep, talking more about reviews.
Sunday 29th June – Book reviewing by Ionia Martin from Readfulthings + The importance of book reviews by author Adrienne Vaughan +Reviewing to Amazon + Gearing up to write that review.
Monday 30th June – The Importance of book reviews by Lizzie Lamb + Authors should walk to the book reviewers side of the fence.
All books have now been sent out and the book requests are now closed.
  Do you fancy an adventure in the forests of Windemere with young warrior Luke Callindor sent to protect the heir of Duke Soloman? REQUEST A COPY OF BEGINNING OF A HERO BY CHARLES E. YALLOWITZ (Fantasy) (2 copies left)
  How about a modern twist on Tudor history? Relive the life of Henry VIII through the eyes of Harry Lanchester and his merry wives. REQUEST A COPY OF KINGS AND QUEENS BY TERRY TYLER (Contemporary) (All copies have now been requested)
  Are you in a romantic mood? How about a romantic Highland fling? REQUEST A COPY OF TALL, DARK AND KILTED BY LIZZIE LAMB (Romance) (2 copies left)
  Or how about a romantic romp with journalists in Norfolk with wedding bells in the air? REQUEST A COPY OF BOOT CAMP BRIDE BY LIZZIE LAMB(Romance) (2 copies left)
  Want to escape your superpowers? Null City is they place to be in this New Adult paranormal fantasy. REQUEST A COPY OF ONE WAY FARE BY BARB AND HANNAH TAUB(Paranormal NA Fantasy) (1 Copy left)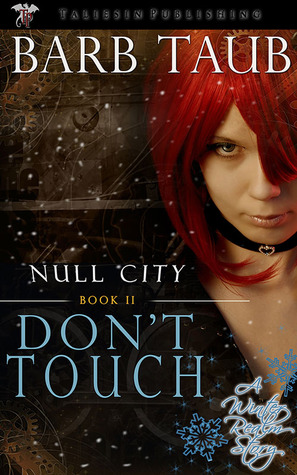 More tales from Null City, can be easily read as a stand alone or part of the series.. REQUEST A COPY OF DON'T TOUCH BY BARB TAUB(Paranornal NA Fantasy)
  How about a bit of  history? England 1647, civil war and Matthew Hopkins sweeps through the land as the Witchfinder. REQUEST A COPY OF THE BLACK HOURS BY ALISON WILLIAMS (Historical)
  Could you see yourself at a tournament of Gamesmen as they play a game of Comet? There's a mystery man and a potion maker in this fantasy. REQUEST A COPY OF THE BIRR ELIXIR BY JO SPARKES (YA Fantasy) (2 Copies left)
  Love a thriller? Travel with John Cannon as his relaxing leave of absence turns into a nightmare when his boat is attacked by terrorists. REQUEST A COPY OF MY GRL BY JOHN W. HOWELL(Thriller) (1 copy left)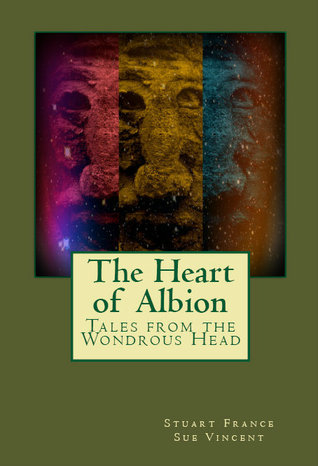 Can we tempt you with a spiritual quest? Albion, is the oldest name for Britain. Wen and Don take you on a mystical journey through Myths and Legends of these blessed Isles. REQUEST A COPY OF THE HEART OF ALBION BY SUE VINCENT & STUART FRANCE ( A spiritual quest around England) (All copies have now been requested)
  Crime? The first book in the Georgie Connelly crime series. Join feisty documentary film-maker Georgie as she dangerously plans to expose Gentleman's Clubs. REQUEST A COPY OF BUSINESS AS USUAL BY E.L.LINDLEY(Crime) (2 copies left)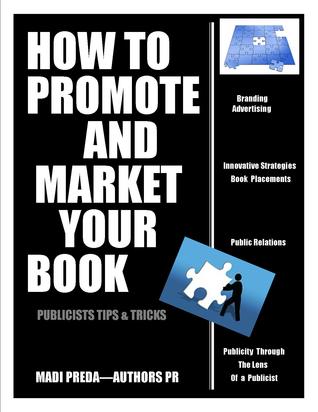 NON-FICTION here's the chance to get some help promoting your work. REQUEST A COPY OF HOW TO PROMOTE AND MARKET YOUR BOOK BY MADI PREDA (Non-Fiction) (2 Copies Left)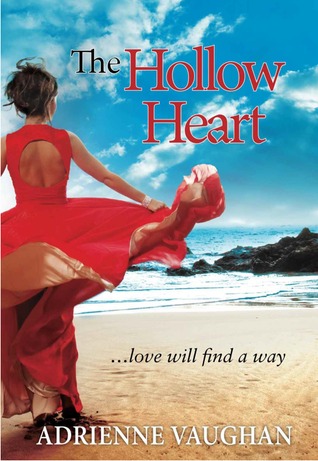 There's more romance on it's way.  Marianne Coltrane's writes an award winning scoop about the sale of babies. Destiny will take her to an island off the wild west coast of Ireland. Love a mix of Ireland and romance? REQUEST A COPY OF THE HOLLOW HEART BY ADREINNE VAUGHAN(Romance) (2 copies left)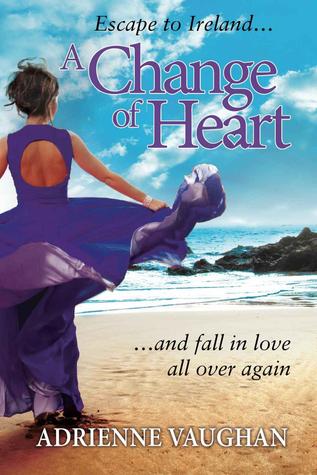 If you've read The Hollow Heart by Adrienne Vaughan, here's your chance to loose yourself in more Irish themed romance with the second book in the series. REQUEST A COPY OF A CHANGE OF HEART BY ADREINNE VAUGHAN (Romance) (2 copies left)
  How about a murder mystery set in a coastal resort in Maine? REQUEST A COPY OF DEATH IN A RED CANVAS CHAIR BY N.A GRANGER (Murder Mystery) (All copies have now been requested)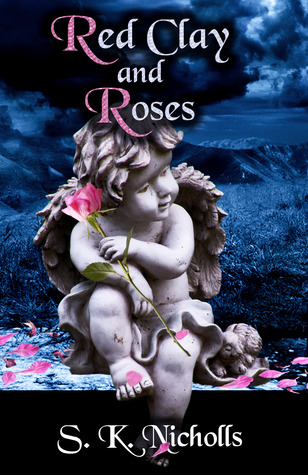 Step back in time to Georgia and the deep south for this book, real people struggling to survive with segregation and inequality. This is a fictionalised real story. REQUEST A COPY OF RED CLAY AND ROSES BY S.K. NICHOLLS (1 copy left)
 TJ Therien has his fantasy book for FREE on Smashwords and Barnes and Noble (Nook), so no limit on the number of copies but he'd still like reviews. (Fantasy) Only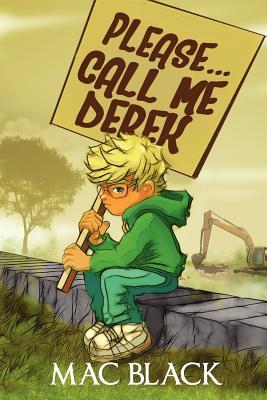 British Adult comedy comes in the form of the Derek series, we have the first book available as a kindle download for UK reader/ challengers only. REQUEST A COPY OF PLEASE CALL ME DEREK BY MAC BLACK (British Adult Humour)
 1867, the American Wild West. British raised girl Annie meets wild man Colt McCall after a stagecoach crash. Fantastic cowboy romance. (Voucher from Amazon.co.uk or Amazon.com to download the book.) REQUEST A COPY OF AN ENGLISHWOMAN'S GUIDE TO THE COWBOY BY JUNE KEARNS (Historical romance) (1 copy left)
 1924, the English Shires. Jazzing flappers and a half share in a million acre ranch in Texas. (voucher from Amazon.co.uk or Amazon.com to download the book.) REQUEST A COPY OF THE 20'S GIRL, THE GHOST AND ALL THAT JAZZ BY JUNE KEARNS (Historical Romance) (2 copies Left)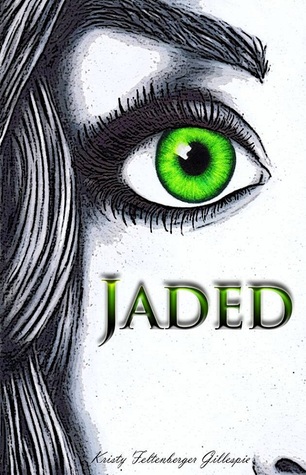 16 year old Jade discovers her Grandmother was murdered. She sets out to find the mystery commune killer. REQUEST A COPY OF JADED BY KRISTY FELTENBERGER-GILLESPI.(YA Thriller) (1 copy left)