Today's team review is from Georgia, she blogs here https://www.georgiarosebooks.com
Georgia has been reading Of Reality And Dream: Tales Of Underground by Loredano Cafaro
This book is made up of short stories and flash fiction written by the author somewhere between high school and his mid-twenties. This is a tricky review to write because there were parts of this book I liked and some that I didn't really get. The book was also originally written in Italian and has been translated and I found some of it difficult to read, I assume, because of that.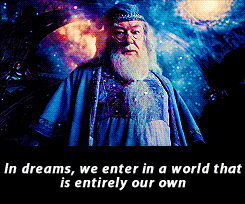 I'll pick out the bits that I enjoyed, and that made it an okay read for me. The Book, the opening story, was really interesting and I enjoyed the premise of it. When Angels Die, I wasn't sure I was going to get but the ending made it come together.
The Rain, seemed a little odd but then again the ending made it clear what was going on. On the Loch Ness – short but sweet. Untitled – a very interesting take on being given a second chance. Quasi-human demigods would not have been my usual choice of read but it was short and had an unexpected ending that I liked. The Mortal and the Eternal and The Lament were both good and again the endings made them.
Okay, so when I came to write this review and flipped through the book again I found I liked far more than I struggled with so that's great. It's also clear this author does endings well because in a world where we're so often used to our stories ending the right way, for our characters to step up and be heroes this is a series of stories that go against the grain. I found it a challenging read but that is helped by the fact the stories are short and I'd encourage anyone who fancies something different to give it a try.
"If life were a movie, the soundtrack would be enough to inform us what is about to happen and, who knows, maybe we could even lull the conviction that we choose the music ourselves. Did I ever tell you about the illusion of free will?"
"Of Reality and Dream" is a collection of flash fiction and short stories suspended between the real and the imaginary, in which different atmospheres and genres share the absence of answers, heroes or winners; an introspective narration that unfolds in a dreamlike dimension, at times ironic, with predominantly dark tones. It was first introduced to the public in 1997 through an independent label that promoted the works of debutant authors on a stall in the historic Via Garibaldi in Turin, obtaining an appreciable acclaim. Part of the collection is re-edited in 2018, when some of the stories are included in the web app "Tales for Underground", a project by Osmotica. Supplemented by "The illusion of Free Will", an unpublished novella in seventeen cinematic-style scenes, in December 2018 this selection was published on Amazon in Kindle format, keeping the title of the original collection from 1997. In May 2019 it was translated into English.