Today's book review comes from team member Vanessa, she blogs at http://www.vanessawesterwriter.blogspot.co.uk/
Vanessa read and reviewed Losing It All by Marsha Cornelius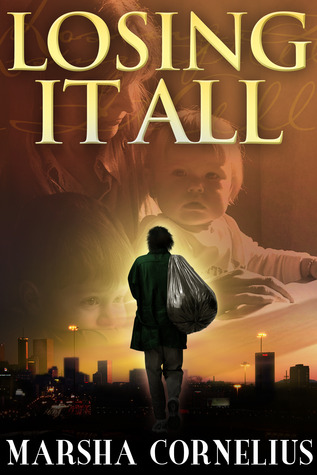 What an original and heart-warming book! This is life at its worst, with the best outcome.
I admit that I did not think it would be my kind of read when I started it, but as I progressed I got sucked into this desperate world of homelessness, domestic abuse, and bad luck.
Overall, the characters were beautifully developed and I loved it. The author has managed to take a difficult situation and write about it. I don't know many that could do this.
Highly recommend if you want to read about romance against the odds.
Find a copy here from Amazon.co.uk or Amazon.com