Day 2
Today as part of our book review challenge series we will hear from book reviewer and good friend, Bodicia about how she writes a book review. Plus there are tips on downloading a PDF file of a book to your Kindle and my thoughts on writing non-fiction book reviews.
Take it away Bodicia.
Where can readers and writers find your blog?
http://awomanswisdom.wordpress.com/
Where do you post your book reviews as well as your blog?
I post my reviews on Amazon UK, Amazon US and Goodreads.
What type of books will you consider for review?
I will consider most books for review except erotica, those which are overtly religious and those filled with too much gore and violence.
What format do you like books to be in for review?
As a rule I normally only accept mobi and PDF formats.
What's the first thing you do when beginning a book review?
First of all I make a cup of tea!
How do you proceed after that?
I then sit down, refer to any notes I have made on the book itself and then I start to draft out the review.
Is there an average time you spend reading a book?
This will depend on the length of the book! I try to read a book every day depending on how long it is. I make a point of finishing every book I get sent for review whether or not I end up reviewing that book. Although I've heard this is fairly unusual I think that if the author has taken the time to send me the book for review the least I can do is finish it. Whether that is to the bitter end or the triumphant conclusion is always luck of the draw 😉
When you've finished a book do you write the review immediately? Or wait a while?
I always try to write a review as soon as possible after I have finished the book. This means that the plot and characters are fresh in my mind but more importantly my emotional response to the book is still tangible and real. There have been a couple of books which I have thought longer about before I have written a review. I am known for my instant decision making (!) but there has been the odd book which has demanded greater absorption before a review can be drafted up. I won't name names as discretion is everything when book blogging 😉
Do you start a new book before writing up a review? Or do you ever read more than one book at a time?
I don't start a new book for the blog before writing up a review but I often have more than one book on the go at a time because I read a lot of science related books, literature and papers. The books I read for my book review blog are read singularly off the list in date submission order and if I intend to review I nearly always write that review before I go onto the next one.
What points would you try to write in a review?
What I am looking for are excellent storytellers. I love to be moved by a story and to be entertained. I like to be surprised by an ending, to be made to care about the characters and to feel the emotions which the author is trying to convey. My reviews tend to be centred on how the book made me feel and how much I enjoyed the story itself. I don't give ratings on the blog itself but when I post a review up on Amazon and Goodreads I will give it a four or five star rating. I don't write reviews for books which are three stars or less as at that level there is more negativity to be written about the book than I feel is necessary.
What would you try to avoid putting in any review?
I don't write reviews for books I have read that I didn't like. So I never write reviews which point out negative aspects because for me it's all about the story, how well it was told and my reaction to it. The one thing I do avoid putting in a review is any falseness. Although I am friendly with many writers I don't review a book just because I know the person who has written it. If I don't like it then it means I have to write an uncomfortable email telling my friend that but at least it means the blog stays objective and for me it is very important it does. I always say that at the onset though and so far nobody has stopped speaking to me or sent me anything nasty in the post 😉
If you find you really dislike a book, would you write a negative review?
I don't write negative reviews because I don't feel it is necessary. Reading is subjective; what I may have really disliked in a book somebody else may find really appealing. Negative reviews have their place, the ying and yang of the book world, but for me personally I am just happy to promote those books on my blog which have been a pleasure to read. I read many more books than I actually post reviews for on the blog. I probably read about six books a week on average and I may only review one or two of those.
Do you work with any publishers or groups who regularly ask you to review books?
I don't at the moment. I prefer to communicate directly with the authors themselves. I have such a long list of books which I have accepted for review that, for now, I don't have to go outside of that list. I really like to champion the self-published author and find those books which are currently lost in the deluge but which deserve more recognition.
Tell us about any book which you've recently read and reviewed which really impressed you.
It's really difficult to pick just one book as there are five which, for me, really stand out as brilliantly written novels – you can click on the links below to see my reviews.
1. The Calling of the Raven by Jenny Lloyd.
2. A Woman's Choice by Annie Thomas.
3. Sari Caste by Catherine Kirby.
4. Aunt Coco And the Marionette Man by Lynn G Moorhouse.
5. The Black Hours by Alison Williams. The Black Hours is one of the books available to readers for the review challenge.
I feel these historical books are really important reads because they are all beautifully researched novels which highlight the plight, hardship and courage of women throughout the world and through time. Personally I think every woman should read them, if only to be reminded how lucky we are and how far we've come.
Thank you Bodicia.
Did you know that you can download a PDF file of a book to your kindle?
1) Every Kindle has it's own e-mail address which is different to your personal e-mail.
2) Find yours easily. Go to Manage my Kindle on your Amazon account.
3) From the side bar choose Personal document settings
4) The name of your kindle and it's own e-mail address will appear. You can edit this address if you want.
5) Add the kindle e-mail  address to your contacts in your own personal e-mail.
6) If someone then sends you a book in PDF, save it. Then compose a new Mail to your kindle's address, Type "Convert" into the subject line. Attach the PDF document and send.
7) In just a few moments the book should appear on your device. Be patient!
Book reviews for a Non-Fiction Book by Rosie Amber.
So could you write a review for a non-fiction book? Answer YES YOU CAN. Ok, Hands up who's ever read a non-fiction book cover to cover? Hmm not so many of you.
Non-fiction needs a slightly different approach.
1) You still need to be armed with a paper and pen to jot down the book title, author, notes, characters and observations.
2) What's really important is that you get the gist or the substance of the book. Many non-fiction books start out by telling you that you might want to dip in and out of chapters. Good News for a reviewer they give you permission to skip bits that are of no interest.
3) To help me explain, I've just grabbed a copy of "Farm Office Handbook" from my shelves it's written by The Institute of Agricultural Secretaries and Administrators. (I'm a part-time farm secretary here in the UK in case you're wondering) So I'd jot down book title and who created/ wrote the book.
4 Next look for a  forward or dedication and read it, it often gives you good clues about the book and may sum the whole book up in a few good words which you might be able to use to guide you when you write your own review. BUT never just copy passages from the forward, write your review and never open the book again, that would be plain rude and disrespectful.
5) Next check out the contents page. Here you'll find out more about the book. The one I'm using today has a list of 15 chapters ranging from The Farm office, accounting, balance sheets, statutory farm record keeping, staffing and payroll and the Professional Farm administrator (That's a posh name for my job) At the end of the book are a list of appendix with more details. Many non-fiction books have appendix covering books they've quoted from, relevant scientific data, studies, further reading etc. It's always good to add to your book review that these appendix exist saying a bit about what they are.
6) So back to the non-fiction review. If the subject of the book really interests you, you will most likely read a good 80/100%. make notes on each chapter about what they contain and perhaps write no more than a sentence or two on 5-6 chapters from the book. If you get bogged down in academic details or the subject is written about very deeply and you get lost don't panic. If you can read at least 50% of a non-fiction book, I believe you can still write a review.  Most chapters will either start with an overview of the subject to be discussed or end with a summary. Use these to find positive points to write about. You can also say; "This book dealt with "X" really deeply" or "There was a great in-depth discussion about…."
7) For a non-fiction review the challenge is to learn something new, discover new people, places and information. You might find a useful website that was mentioned, or a holiday destination, or a museum that would interest you. "I didn't know that…" It's those moments of discovery that you are looking for and can add to your review. Or did the book inspire you do something? I'm reading  In Praise Of Lilith, Eve And The Serpent In The Garden Of Eden And Other Stories by Susan Scott. It's a series of essays. After the first essay I was inspired to go and clean my house and tidy up my garden. I shall say that in my review. I felt so proud of my house after I'd given it some loving attention and it lifted my spirits. It's little personal details like this that will make a review really genuine.
8) So don't be frightened of writing a non-fiction review. Approach it slightly differently, with a very open mind. Don't panic about having to read every single word. Authors of non-fiction may well have an even harder time selling their books that fiction authors. Often their potential customers may come from a very narrow niche, so your review will be valued just as much as a review for a fiction book.
 Tomorrow we'll be speaking to author Terry Tyler on how important book reviews are to authors. The Goodreads community and Bad Book reviews.
Friday 27th June – The Importance of book reviews by author Terry Tyler + a look at Goodreads + A bad or negative review, should you write it?
Saturday 28th June – Book Reviewing by Diane Coto from Fictionzeal + Shelfari + Going in deep, talking more about reviews.
Sunday 29th June – Book reviewing by Ionia Martin from Readfulthings + The importance of book reviews by author Adrienne Vaughan +Reviewing to Amazon + Gearing up to write that review.
Monday 30th June – The Importance of book reviews by Lizzie Lamb + Authors should walk to the book reviewers side of the fence.
All books have now been sent out and book requests are now closed.
  Do you fancy an adventure in the forests of Windemere with young warrior Luke Callindor sent to protect the heir of Duke Soloman? REQUEST A COPY OF BEGINNING OF A HERO BY CHARLES E. YALLOWITZ (Fantasy) (2 copies left)
  How about a modern twist on Tudor history? Relive the life of Henry VIII through the eyes of Harry Lanchester and his merry wives. REQUEST A COPY OF KINGS AND QUEENS BY TERRY TYLER (Contemporary) (All copies have now been requested)
  Are you in a romantic mood? How about a romantic Highland fling? REQUEST A COPY OF TALL, DARK AND KILTED BY LIZZIE LAMB (Romance) (2 copies left)
  Or how about a romantic romp with journalists in Norfolk with wedding bells in the air? REQUEST A COPY OF BOOT CAMP BRIDE BY LIZZIE LAMB(Romance) (2 copies left)
  Want to escape your superpowers? Null City is they place to be in this New Adult paranormal fantasy. REQUEST A COPY OF ONE WAY FARE BY BARB AND HANNAH TAUB(Paranormal NA Fantasy) (1 Copy left)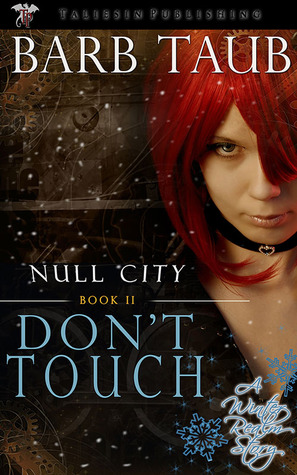 More tales from Null City, can be easily read as a stand alone or part of the series.. REQUEST A COPY OF DON'T TOUCH BY BARB TAUB(Paranornal NA Fantasy)
  How about a bit of  history? England 1647, civil war and Matthew Hopkins sweeps through the land as the Witchfinder. REQUEST A COPY OF THE BLACK HOURS BY ALISON WILLIAMS (Historical)
  Could you see yourself at a tournament of Gamesmen as they play a game of Comet? There's a mystery man and a potion maker in this fantasy. REQUEST A COPY OF THE BIRR ELIXIR BY JO SPARKES (YA Fantasy)
  Love a thriller? Travel with John Cannon as his relaxing leave of absence turns into a nightmare when his boat is attacked by terrorists. REQUEST A COPY OF MY GRL BY JOHN W. HOWELL(Thriller) (1 copy left)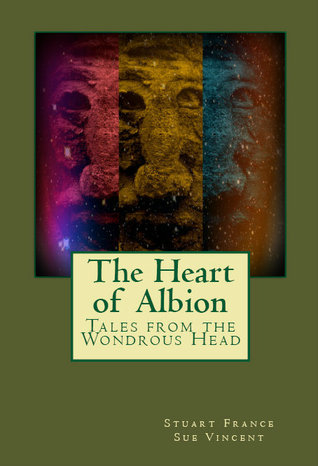 Can we tempt you with a spiritual quest? Albion, is the oldest name for Britain. Wen and Don take you on a mystical journey through Myths and Legends of these blessed Isles. REQUEST A COPY OF THE HEART OF ALBION BY SUE VINCENT & STUART FRANCE ( A spiritual quest around England) (All copies have now been requested)
  Crime? The first book in the Georgie Connelly crime series. Join feisty documentary film-maker Georgie as she dangerously plans to expose Gentleman's Clubs. REQUEST A COPY OF BUSINESS AS USUAL BY E.L.LINDLEY(Crime) (2 copies left)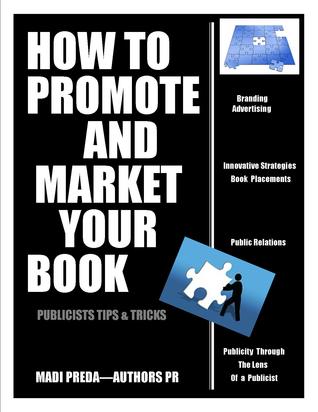 NON-FICTION here's the chance to get some help promoting your work. REQUEST A COPY OF HOW TO PROMOTE AND MARKET YOUR BOOK BY MADI PREDA (Non-Fiction) (2 Copies Left)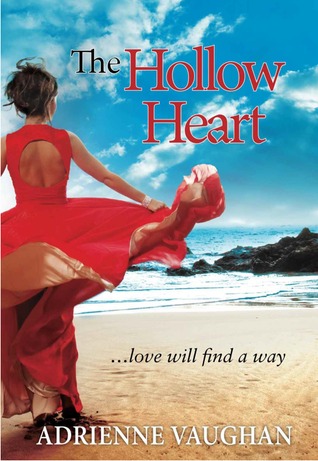 There's more romance on it's way.  Marianne Coltrane's writes an award winning scoop about the sale of babies. Destiny will take her to an island off the wild west coast of Ireland. Love a mix of Ireland and romance? REQUEST A COPY OF THE HOLLOW HEART BY ADREINNE VAUGHAN(Romance) (2 copies left)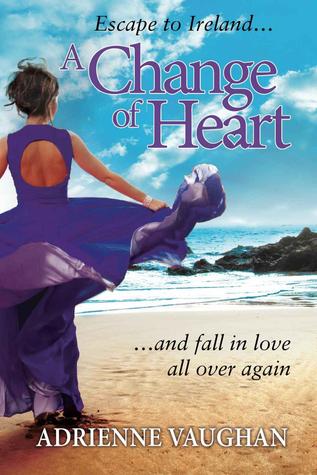 If you've read The Hollow Heart by Adrienne Vaughan, here's your chance to loose yourself in more Irish themed romance with the second book in the series. REQUEST A COPY OF A CHANGE OF HEART BY ADREINNE VAUGHAN (Romance) (2 copies left)
  How about a murder mystery set in a coastal resort in Maine? REQUEST A COPY OF DEATH IN A RED CANVAS CHAIR BY N.A GRANGER (Murder Mystery) (All copies have now been requested)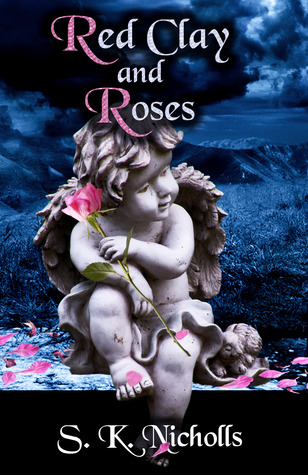 Step back in time to Georgia and the deep south for this book, real people struggling to survive with segregation and inequality. This is a fictionalised real story. REQUEST A COPY OF RED CLAY AND ROSES BY S.K. NICHOLLS (1 copy left)
 TJ Therien has his fantasy book for FREE on Smashwords and Barnes and Noble (Nook), so no limit on the number of copies but he'd still like reviews. (Fantasy) Only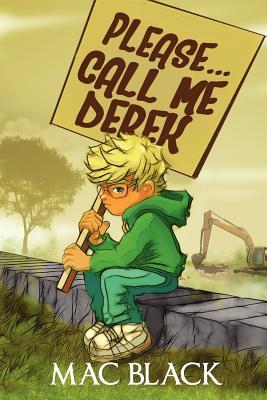 British Adult comedy comes in the form of the Derek series, we have the first book available as a kindle download for UK reader/ challengers only. REQUEST A COPY OF PLEASE CALL ME DEREK BY MAC BLACK (British Adult Humour)
 1867, the American Wild West. British raised girl Annie meets wild man Colt McCall after a stagecoach crash. Fantastic cowboy romance. (Voucher from Amazon.co.uk or Amazon.com to download the book.) REQUEST A COPY OF AN ENGLISHWOMAN'S GUIDE TO THE COWBOY BY JUNE KEARNS (Historical romance) (1 copy left)
 1924, the English Shires. Jazzing flappers and a half share in a million acre ranch in Texas. (voucher from Amazon.co.uk or Amazon.com to download the book.) REQUEST A COPY OF THE 20'S GIRL, THE GHOST AND ALL THAT JAZZ BY JUNE KEARNS (Historical Romance) (2 copies Left)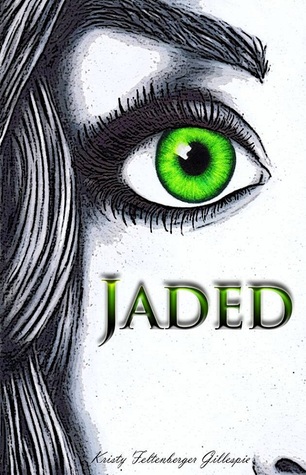 16 year old Jade discovers her Grandmother was murdered. She sets out to find the mystery commune killer. REQUEST A COPY OF JADED BY KRISTY FELTENBERGER-GILLESPI.(YA Thriller) (1 copy left)