If you like reading #Romance then I can recommend these books
Bella Abbascia has returned to Seaside Cottages in Wellfleet, Massachusetts, as she does every summer. Only this year, Bella has more on her mind than sunbathing and skinny-dipping with her girlfriends. She's quit her job, put her house on the market, and sworn off relationships while she builds a new life in her favorite place on earth. That is, until good-time Bella's prank takes a bad turn and a sinfully sexy police officer appears on the scene.
Single father and police officer Caden Grant left Boston with his fourteen-year-old son, Evan, after his partner was killed in the line of duty. He hopes to find a safer life in the small resort town of Wellfleet, and when he meets Bella during a night patrol shift, he realizes he's found the one thing he'd never allowed himself to hope for—or even realized he was missing.
After fourteen years of focusing solely on his son, Caden cannot resist the intense attraction he feels toward beautiful Bella, and Bella's powerless to fight the heat of their budding romance. But starting over proves more difficult than either of them imagined, and when Evan gets mixed up with the wrong kids, Caden's loyalty is put to the test. Will he give up everything to protect his son—even Bella? Amazon.co.uk or Amazon.com
Twenty-one-year-old Lizzie Adler had everything a young woman could want: she was beautiful, bright, and had both a faithful best friend and a handsome boyfriend with whom she was deeply in love. In one fell swoop, calamity strikes, stripping Lizzie of all that she holds dear. While driving with her best friend, Nan, en route to a party, Lizzie collides with another car.
The results are devastating: Nan doesn't survive the accident, while Lizzie is forever crippled and disfigured. Lizzie undergoes scores of surgeries and endures ample physical therapy, which ultimately leave her with a face and body she can no longer recognize.
Meanwhile, Daniel has just recently left Lizzie to stay with his ailing grandparents in England. He intended to return to her arms after just one summer. Little did he know that, after months of silence from his beloved, he would receive a cold, curt break-up letter, devoid of explanation.
Unable to bear the pain brought on by memories of who she used to be, Lizzie casts her former identity aside forever and decides to go by the name of Beth.
Fast forward twelve years, and Beth is now an almost-happily-married stay-at-home mom with a five-year-old daughter, Stacy. Boredom and pressure from her husband, Alan prompt Beth to join Stacy's school's PTA. There, she meets Noreen: the first woman she is able to connect with since Nan's death so many years ago. Beth is delighted to have finally found someone with whom to face the travails of womanhood.
Unfortunately, friendship with Noreen comes at an unexpected – and painfully high – price. Amazon.co.uk or Amazon.com
Erik "Fish" Fiskare loves the theatre, but he's more intrigued by the wizardry behind the red curtain than the spectacle center stage. That is, until Daisy Bianco steps into the spotlight. The moment Erik lays eyes on this ballerina, his atoms rearrange and the young stagehand will never be the same.
For two years, the romance thrives within a tight-knit circle of artists and friends. Then, a newcomer arrives—James, a brilliant but erratic dancer with a misguided infatuation and a burning desire to belong. Rejection sets James on a course for destruction and when the smoke clears, Erik's world is torn apart. He soon discovers that in the face of heartache, grief and betrayal, love is not always enough to make you stay. And sometimes, it's the only thing that can bring you back.
Spanning fifteen years and following a man's thrilling emotional journey back to the truth of himself, this award-winning novel has gripped readers and placed Laqueur as one of the most exciting debut authors of 2015. The Man I Love is an epic tale of love and forgiveness that will linger long after the last page is turned. Amazon.co.uk or Amazon.com
Discover beautiful South Africa in this sweet, heart-warming Cinderella story about a blogger, a billionaire, and one chance meeting.
When it comes to men, if physiotherapist Caitlin Sutherland didn't have bad luck, she would have no luck at all. To help cope, Caitlin starts blogging in her spare time, about the types of men she meets and the bad dates she goes on.
While on duty during the annual Wines to Whales bicycle race, a gorgeous, sweaty cyclist walks in and sets her hormones dancing. But he is Don Cavallo; one of the four Cavallo brothers — hotel tycoons, famous as much for their business skills as for the number of beauties regularly seen on their arms.
Don Cavallo has his own issues with the other sex. He has yet to find one who is interested in him and not in his money or hotels. But when this sexy physio puts her hands on his back she not only touches his body, but also his heart.
They've both been burned before, but neither of them can stop themselves from playing with fire. Amazon.co.uk or Amazon.com
SCOTCH ON THE ROCKS
Where men are men and women are glad of it!
ISHABEL STUART is at the crossroads of her life.
Her wealthy industrialist father has died unexpectedly, leaving her a half-share in a ruined whisky distillery and the task of scattering his ashes on a Munro. After discovering her fiancé playing away from home, she cancels their lavish Christmas wedding at St Giles Cathedral, Edinburgh and heads for the only place she feels safe – Eilean na Sgairbh, a windswept island on Scotland's west coast – where the cormorants outnumber the inhabitants, ten to one.
When she arrives at her family home – now a bed and breakfast managed by her left-wing, firebrand Aunt Esme, she finds a guest in situ – BRODIE. Issy longs for peace and the chance to lick her wounds, but gorgeous, sexy American, Brodie, turns her world upside down.
In spite of her vow to steer clear of men, she grows to rely on Brodie. However, she suspects him of having an ulterior motive for staying at her aunt's Bed and Breakfast on remote Cormorant Island. Having been let down by the men in her life, will it be third time lucky for Issy? Is she wise to trust a man she knows nothing about – a man who presents her with more questions than answers?
As for Aunt Esme, she has secrets of her own . . . Amazon.co.uk or Amazon.com
Rose O'Carroll has been single for most of her 40 years. In her search for love she packs up her life in Melbourne and moves to London. Guided by her special friends – her angels, she soon lands a great job, makes great friends and begins her spiritual journey.
It doesn't take long for Joe DeMarco, the handsome American, to turn Rose's world upside down and change it forever. Rose intuitively knows she has met her twin soulmate. But how does she cope when he tells her "it's just the wrong time."
Everything happens for a reason and soon Rose discovers why she had to meet Joe DeMarco when the timing was wrong. She had someone else to meet first… and it wasn't only the dishy Dr St. Claire! Amazon.co.uk or Amazon.com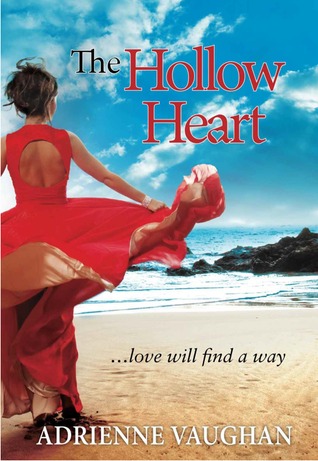 Marianne Coltrane is a feisty, award-winning journalist who is far from lucky in love. Taking herself off to the wilds of the west of Ireland to recuperate, she literally runs into Ryan O'Gorman, the most conceited, infuriating man in the world.
He's an actor who's just landed the biggest role in movie history and he loathes journalists. One thing they do have in common is they both think their chance of true love has passed them by…but fate has other ideas!
Sexy, moving and funny, this heart-warming duo and cast of colourful characters will stay with you, long after the last page leaves you smiling. Amazon.co.uk or Amazon.com
Marcus has sworn to avenge his wife's death—even if it takes an eternity to hunt down the vampire who murdered her. Once a Roman Centurion, Marcus is now immortal and, for the past two thousand years, impervious to human emotions. Until the night he rescues Diana…
Diana knew nothing of the paranormal world until her transformation into a vampling, a newborn vampire entirely reliant for survival upon the distant and seemingly emotionless Centurion, who found her in the throes of changing. Her protector turned her without her consent, but at his untimely death, she becomes the distant and cold immortal's responsibility.
The entire vampire community is determined to kill Marcus as he protects one of their own. While Marcus and Diana travel the Italian countryside, being chased by their enemies, Marcus must choose between avenging his dead wife or saving Diana from the same vampire who ruined his life. Will the power of love win over his desire for revenge? Bewitched by the Amalfi moon, he soon discovers life might still surprise him. Amazon.co.uk or Amazon.com
1924. The English Shires, after the Great War.
When her jazzing flapper of an aunt dies, Gerardina Mary Chiledexter inherits some silver-topped scent bottles, a wardrobe of love-affair clothes, and astonishingly, a half-share in a million-acre ranch in south-west Texas.
Haunted by a psychic cat and the ghost voice of that aunt Leonie, Gerry feels driven to travel thousands of miles to see the ranch for herself.
Against a background of big sky, cattle barons and oil wells, she is soon engaged in a game of power, pride and ultimately, love, with the Texan who owns the other half. Amazon.co.uk or Amazon.com