Day 25 April A to Z Challenge my theme is characters from books I've read plus some audience participation.
Letter Y is for Yvette from The Mystery Box by Eva Pohler.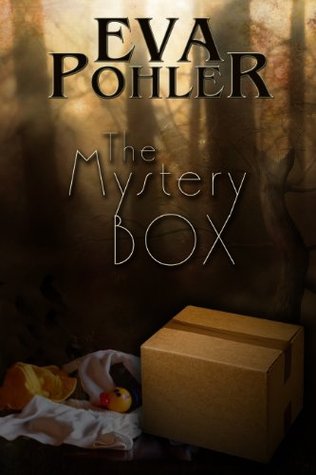 I really didn't know what to expect from this book. It's a mystery thriller with many different emotions running through it. Yvette and her family live in Texas. They share a fence with a cranky women they've nicknamed Cruella she moans when their dog barks and the kids are too noisy. One day a mystery package arrives and Yvette discovers it belongs to Cruella.
Cruella's real name is Mona and when Yvette deliveries the package she finds a strange lonely woman who has a tale to tell. Mona invites Yvette to her house and begins a spine chilling story. Yvette becomes hooked by the tale and Mona drip feeds her instalments each day. However all Yvette's instincts are on high alert, something's not right.
A second story evolves, Yvette's life is mundane and she's becoming estranged from her husband. Memories of her childhood and relations with her mother surface as the book continues. Yvette is appalled by Mona's tale but each day she's left on a cliff edge and like a drug she wants to hear more. But who is Mona? She tells Yvette about the Taliban spy's lover and her relationship with Professor Ahmed Jaffar.
Yvette believes Mona may have suffered from the Stockholm syndrome. Feelings of affection of a kid-napping victim for their captor. With the family away camping Mona's tale comes to a shocking end. One which makes Yvette flee, but running won't keep Yvette and her family safe.
I was never sure if Mona could be trusted or not, and like Yvette my instincts saw red. This was a very clever tale which turned eerily sinister.
Find a copy here from Amazon.co.uk or Amazon.com
For my audience participation I'm asking readers to create book titles using the letter Y for the picture below.
A book title and cover picture can often make or break a book sale. Is a book cover eye-catching? Does the book title appeal to the reader?
Have fun creating book titles from my own pictures, you might even think about a genre they could fit.
Leave your answers in the comments below and I'll choose my favourites.
Randomly selected fellow challenge bloggers for you to visit.
https://shailajav.wordpress.com/
https://blogarhythmblog.wordpress.com/
http://bish-randomthoughts.blogspot.co.uk/
As part of the tour we ask that readers leave comments on blog posts, thank you