Today's team review is from Sandra, she blogs here https://www.firthproof.co.uk/index.php/book-reviews
Sandra has been reading Draca by Geoffrey Gudgion
Draca is a wonderful tale that combines many different elements and weaves them together to make a satisfying story; not an easy book to categorize so it will have wide appeal. I started reading Draca on the Pigeonhole app and got so engrossed, I requested it from Rosie's Book Review Team
list as well.
Jack is a former officer in the Royal Marines with PTSD, and a life-altering injury, trying to get his life back on an even keel. He was close to his grandfather, Eddie, who has recently died and left most of his estate to Jack. To say this does not go down well with Jack's father, Harry, and his sister, Tilly, would be an understatement. Their mercenary attitude and sense of entitlement beggars belief especially as they had not cared much about Eddie when he was alive.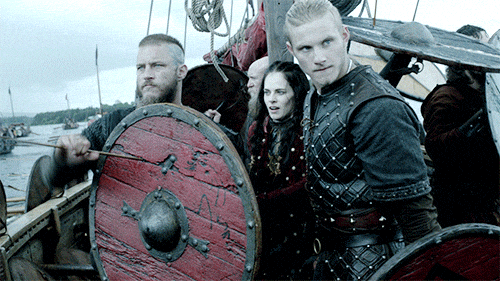 Add to this Jack's faltering marriage to Charlotte, the rift between him and his family, and his embryonic relationship with George and you have the makings of a real page-turner. Told in the third person from the points of view of Jack, Harry and George we can see the story from all angles.
Interspersed with the narrative are extracts from Eddie's diaries and the Norse Saga of King Guthrum which help to explain Eddie's weird behaviour in the months before his death. The history of the Saxons and Vikings is not something I know much about, but I am now interested in finding out
more. The supernatural element is done with a light touch and seemed perfectly plausible; at times Draca does seem to be a malign influence with a mind of her own.
I loved reading about the sailing without actually having to get on a boat – it's not something I would ever be brave enough to do, especially as I get really seasick. I don't think it matters if you understand sailing terminology or not, when Jack takes the vintage sailing cutter out on the open
sea, the writing is thrilling and you can almost feel the spray on your face.
This is not the sort of book I would normally read, but I'm so glad I did. Beautifully written and well researched, with fully fleshed out characters, some sympathetic and others not, I thoroughly recommend that you give Draca a try.
Draca was a vintage sailing cutter, Old Eddie's pride and joy. But now she's beached, her varnish peeling. She's dying, just like Eddie.
Eddie leaves Draca to his grandson Jack, a legacy that's the final wedge between Jack and his father. Yet for Jack, the old boat is a lifeline. Medically discharged from the Marines, with his marriage on the rocks, the damaged veteran finds new purpose; Draca will sail again. Wonderful therapy for a wounded hero, people say.
Young Georgia 'George' Fenton, who runs the boatyard, has doubts. She saw changes in Old Eddie that were more sinister even than cancer. And by the time Draca tastes the sea again, the man she dares to love is going the same way. To George, Jack's 'purpose' has become 'possession'; the boat owns the man and her flawed hero is on a mission to self-destruct. As his controlling and disinherited father pushes him closer to the edge, she gives all she has to hold him back.
And between them all, there's an old boat with dark secrets, and perhaps a mind of its own.