Day 12 of our lovely beach holiday where all we are doing is sitting back with a book or two.
My guest today is Lizzie Lamb.
A few lines about my ideal holiday destination where I can sit back and relax with a book
My ideal holiday destination where I can kick back, relax and read a book would be an air conditioned villa whose garden leads on to a tropical beach. That being unlikely in the grand scheme of things, I'll settle for our caravan on the edge of a Scottish loch in high summer when it is possible to read out of doors without a light until well after 10pm.
The ideal format my choice of book would be available in (for me as a reader) –why?
I spend a lot of time in front of a screen – writing, texting, blogging etc. I have an array of glasses (and contact lenses) for distance, reading and using computer glasses. When I read, it's the one time when I don't need glasses and I prefer to get away from the screen and read a paperback, thus giving my eyes a rest. I don't fare very well with audio books as they lull me to sleep! If I travelled abroad, I'd take my iPad and listen to audio books, read kindle downloads that way.
Link (s)
blog website: www.lizzielamb.co.uk
Amazon page: http://tinyurl.com/mpcv6bn
————————————————————————————————————————————
Rosie Amber's blog – BEACH READS
All the books I've mentioned are available in both paperback and kindle form.
An Easy Read – Tristan and Iseult – Rosemary Sutcliffe
This is my comfort read, the one (along with The Grand Sophy by Georgette Heyer) I return to from time to time. I have read this story to the children I have taught (10+) and it holds the attention of boys and girls alike. Not the easiest of tasks. The children have often recommended it to their parents who have later commented to me how much THEY loved the story, too. I read it to remind myself what a great story teller Rosemary Sutcliffe was; her language is spare yet descriptive and it is hard not to be caught up in the romance of the times and the love between Tristan and Iseult. The end always has me in tears. Although once, when I closed the book and looked around the children sitting at my feet for a reaction, one boy put his hand up and asked: 'is it playtime yet?' Which just goes to prove, you can't win 'em all.
 A book from my favourite genre (rom com) – Notting Hell – Rachel Johnson
I've long been a fan of Rachel Johnson's writing. I loved this book because I read it as I was writing Tall, Dark and Kilted – which opens in Notting Hill, and then moves on to Wester Ross, in the highlands of Scotland. Inspired by the novel, I took advantage of a once-in-a-lifetime opportunity to look round the private gardens enclosed by Elgin Crescent, Rosemead Road and Ladbroke Grove – and sat on the bench featured in the film Notting Hill. I used the novel as a way of getting into the mind-set of the uber rich who inhabit the grand houses surrounding the communal gardens. And, in a moment of pure synchronicity, there was an article in the Times about the daughters of a certain nobleman who were causing mayhem while their parents were away. Just like the Urquhart sisters in my novel. A great summer read and one I return to many times.
A book I've been meaning to read for ages – River of Destiny – Barbara Erskine
I've been a fan of Barbara Erskine since The Lady of Hay (1986); over three million copies sold to date, so I'm not alone. I enjoyed this author's books because they are (generally) time slip novels, meticulously researched, involve a high degree of the paranormal and the 'heroine in jeopardy, trope. In particular, I want to read River of Destiny because I have visited the Sutton Hoo ship burial site, which is bordered by the River Debden, many times and thought what a great setting it was for a novel. I am also considering writing a paranormal/time slip and I can do no better than to immerse myself in Erskine's great writing. Pleasure and research at the same time – a no brainer.
A book that interests me – The Goldfinch – Donna Tartt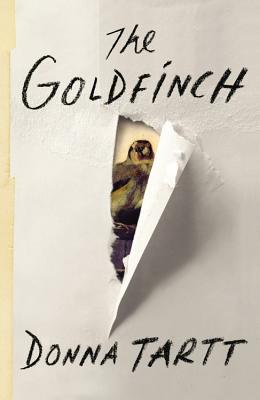 I have added this to the list because I really do have to give Ms Tartt's writing another go. I started (and later abandoned) her earlier books because they didn't strike a chord with me. However, I am assured by friends that I will enjoy this one. Checking the amazon.co.uk reviews for Goldfinch (2346 – wow) I see that she has been awarded four stars overall, so it's worth a punt. Tartt has also been awarded the 2014 Pulitzer Prize for Fiction, not just for this book but for her body of work. It's a bit of a massive tome so I think I'll take it on holiday with me to read when there are fewer distractions. I hope I do enjoy it and it doesn't remind me too much of books I had to read when I was studying for my degree, many moons ago.
My own book – Scotch on the Rocks – Lizzie Lamb
Coming soon to Amazon
When I was teaching full time I was always on the lookout for feel-good romantic comedies which would raise my spirits at the end of a long, hard day. Now, as a writer, I want to create novels with the same 'ahh' factor, where my reader becomes so immersed in the story that she forgets her cares and woes for a time. As one of my reviewers said of Boot Camp Bride –"It's impossible not to love the main characters and to dream you could live their story!" So, if you like love stories with a light, comedic touch, sexy Americans researching their Scottish roots and a hardworking, believable heroine you can root for – give Scotch on the Rocks a try.
And, if you're still looking for some really great holiday reads, let me add the three books from the New Romantics Press, all of which are available on Kindle and in paperback.
An Englishwoman's Guide to the Cowboy – June Kearns
Secrets of the Heart – Adrienne Vaughan
Twins of a Gazelle – Mags Cullingford.