The Lifeline: A wartime saga set in Nazi-occupied Norway by Deborah Swift
4.5 stars
The Lifeline is a World War Two historical fiction. The story takes place during the 1942 occupation of Norway and follows the lives of two Norwegians: Jørgen Nystrøm a wireless transmitter for the Resistance and Astrid Dahl, a school teacher.
Early in the story Nystrøm becomes wanted by the Nazis and he goes on the run, hoping to get to England via the Shetland Islands. Meanwhile, Astrid turns into an agitator, refusing to follow the new Nazi teaching syllabus while inciting her fellow teachers to protest over the new teaching contracts. Her dissent lands her in trouble with the police and she is forced into hiding.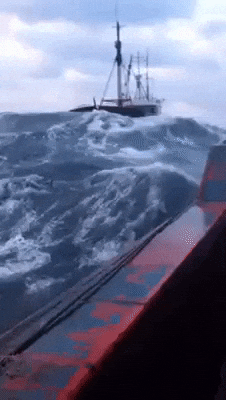 I liked this story, there was plenty of fear and terror which felt realistic. What went on in the schools and how the teachers tried to resist those changes was particularly interesting, as was the escape route via The Shetland islands, which was followed first by Nystrøm and later by Astrid.  I could easily imagine the horrors of the cross-country journey and the fear of reprisals by the Germans against Norwegians found helping refugees or those seen as criminals. The 'Shetland Bus' elements were also a first for me, as I had not heard of this before; the men who put their lives on the line each time they went out in the stormy seas were very brave.
I'm really glad that I read this story; it had all the gritty tension that I enjoy in this genre.
View all my reviews on Goodreads 
From the heart of Norway to Shetland in Scotland, one couple fight to overthrow the Nazis…
1942, Nazi-occupied Norway
Schoolteacher Astrid Dahl has always kept out of trouble. But when she is told to teach the fascist Nazi curriculum, she refuses and starts a teacher's rebellion, persuading eight thousand teachers to go on strike.
The Germans arrest her, and terrified of what punishment her trial might bring, she is forced to go into hiding.
Astrid's boyfriend, Jørgen Nystrøm, has joined the Norwegian Resistance. When his cover is blown he escapes to Shetland where he is taken on as crew for the Shetland Bus; a dangerous clandestine operation of small fishing boats that supply arms and intelligence to war-torn Norway.
In Shetland, hearing Astrid is in trouble, Jørgen sets off through enemy waters to meet her.
But the Nazis have a spy on Shetland and have been tipped off about the Shetland Bus.
With the enemy in pursuit from both directions, will Astrid and Jørgen be able to find each other?
Or will they be separated forever by the brutal Nazi regime?