Today's second team review is from Alison, she blogs here http://alisonwilliamswriting.wordpress.com/
Alison has been reading Whispers In The Alders by H A Callum
This is a beautifully-written novel by a very talented writer.
The story centres on the relationship between Aubrey and Tommy – both living in the small town of Alder Ferry and both trying to survive adolescence.
Aubrey is wealthy, but her privilege doesn't bring her happiness. She is taken from pillar to post by her cold, uninterested and self-centred parents. Her father is responsible for takeovers of local firms, resulting in the dismissal of the employees, something that makes it incredibly difficult for Aubrey to fit into whatever school she has to attend. Tommy is poor, unwanted, his life brutal and cruel. They find comfort and companionship in each other, and they develop an intense relationship that helps them to cope.
The alders provide a sanctuary where the two of them can breathe, where they can be teenagers, away from the hostility and hate they are both subjected to in their small town.
The narrative here is dense, intelligent, poetic in places. This is an author who can really write, who has a detailed and complex knowledge of words and how to use them. This doesn't make for an easy read at times, but some of the prose was astounding. That said, there were times when the writing overtook the story and I did feel that the narrative could have done with some trimming in places. The writing is beautiful – but sometimes it is too much, and for me this lessened the impact somewhat.  It is a skill to write like this, but there is also a skill in knowing when to cut some of those beautifully composed lines – when the story needs to be allowed to come through. Aubrey and Tommy are complex, interesting characters and they need to be at the fore – a brave and honest edit would help to make this book really shine, and to be the story it deserves to be.
Four out of five stars
Book Description
Alder Ferry would have been just another nondescript suburb living in the shadow of its urban parent if not for one detail: the mysterious stand of alder trees anchoring the town to its past and standing as a reminder to the wilderness that once stood in its place.
In the shadows of the alders a boy named Tommy found refuge. There, an eclectic book collection was his only companion through a tumultuous childhood, serving as his escape from the brutal realities of his life. That was, until Aubrey appeared.
Born of different worlds, the alders become their escape while their unlikely friendship blossoms into a love that few people ever come to understand or enjoy—proving that true friendship is a romantic pursuit in its purest form.
Together they come of age in a town hostile to their friendship—a friendship that challenges the intersecting boundaries of class, gender and sexuality. Prejudice and privilege masquerade to destroy their dreams while class, gender and faith collide. All are tested as Tommy and Aubrey carry each other through their teen years and into adulthood.
Whispers in the Alders is an impassioned experience that will test the emotions and is a story that will linger with the reader long after the last page is turned.
About the author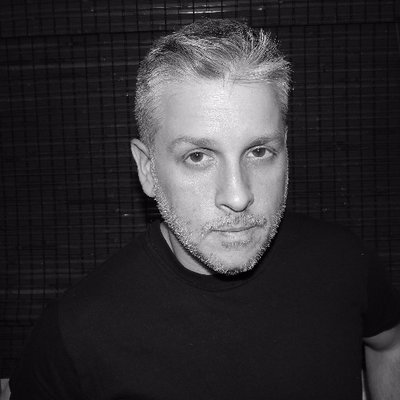 Of all the hats I have worn, the only one that has truly defined me is that of the writer. Whatever has happened, and wherever I have been, writing has always been my guidepost.
Writing has been the best way to examine life while contrasting it to the "what ifs" and "why nots" that surround the marquis events of our existence. This is also why we read: to give us a greater understanding of our own lives through the lens of characters that face similar challenges as we do.
I'm glad you stopped in to visit. I hope you enjoy what you read here and take some of it along with you to share. As always, I am most interested in what you – my readers – have to say.
The light is always on and the keyboard endlessly humming along, through late nights and endless cups of coffee. It's a writer's life!
Goodreads | AmazonUK | AmazonUS | Twitter