Today's team review is from Noelle, she blogs here https://saylingaway.wordpress.com
Noelle has been reading Out Of The London Mist by Lyssa Medana
I believe Out of the London Mist may be the first steampunk novel I've read. The book was purchased for review by Rosie's Book Review Team.
The story opens with the visit of John Farnley to the East End of London to the shop of a metal worker who has frequently made parts for Farnley's aether-powered plane. The shop was the last place John's brother, Sir Nicholas Farnley, visited before being killed in a nearby street. This area of London was one which Sir Nicholas would never visit, and John is determined to trace his last steps and find his murderer.
John is faced with now being a nobleman, Sir John Farnley, and all that entails, plus having to sort out family business and holdings, which entail the mining of aether crystals, a source of power in Victorian England. He must also comfort his sister-in-law, who was a decorative wife to his brother but proves to be a competent household manager of the little-used London home.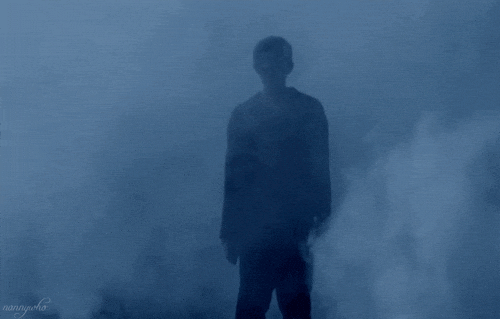 A dense London fog is blanketing London, and it becomes a character unto itself, well drawn by the author. She also creates the world of the East End slums, a deadly place where life is cheap and people walking alone are preyed upon.
John discovers that his brother was helping the father of the metal worker, a rabbi involved in creating something monstrous which now lurks in the mist-shrouded corners of the East End. People are dying from being beaten with inhuman force, and John suspects his brother was one of the victims. Aiding him in his investigation is the resourceful Miss Sylvia Armley, brave and fearless. John has an intimate understanding of the aether lines that flow above London and of the advantages and disadvantages of using aether crystals as a power source, and he is helped to understand why his brother was collaborating with the rabbi by the erudite advice of Professor Entwistle, a close friend of the rabbi.
Together with Miss Armley, John travels though the darkest part of London to determine exactly what his brother was doing and to stop the aether-powered monster that killed him. The ending was not at all what I expected, and I can see another book to follow this one.
The author does an excellent job limning her characters and creating a steampunk world. I enjoyed the detail and the dialogue moved crisply along. The most compelling aspect was the way in which she created the foggy world, at once opaque and frightening. The mystery compels you to read on. For my first adventure into steampunk, this book is a winner.
The author tells a good story, and I am going to download some of her other books.
When news of his brother's murder reached him, aether pilot John Farnley raced back to his old family home.
While he comforts his bereaved sister-in-law, and tries to sort the family business and holdings, he also wonders why his brother, Lord Nicholas Farnley, had ventured into the cramped streets of the East End of London where he had met his violent end. The slums are a deadly place where life was cheap and murderous thugs preyed on the weak and lost.
Now, in the midst of a thick, London fog, something even more monstrous is waiting in the mist-shrouded shadows. Something that has been brought to life by the refugees crowding Bethnal Green and Mile End. Something his brother might have had a hand in creating.
Aided by his friend, the resourceful Miss Sylvia Armley, his own understanding of the aether lines that flow above London, and guided by the erudite advice of Professor Entwistle, John is forced to find his way through the darkest part of London to avenge his brother and stop whatever aether powered monster is lurking there.