Today's team review is from Jenny, she blogs at http://jennyworstall.wordpress.com
Jenny has been reading The Elizabeth Papers by Jenetta James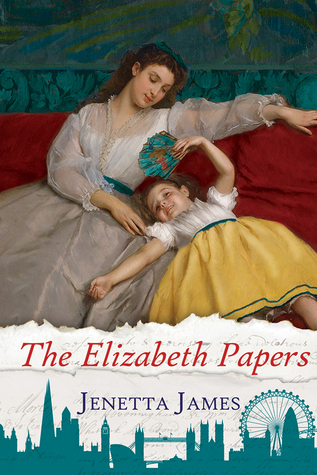 Reviewed by me as part of Rosie Amber's Review Team.
The Elizabeth Papers is an intriguing romantic suspense novel that flashes seamlessly between the lives of Elizabeth Bennet and Mr Darcy once they are married, and Evie and Charlie in the present day.
I was drawn to it immediately as Elizabeth Bennet is my favourite Austen heroine. I don't think it is possible to capture completely the chemistry between Darcy and Elizabeth nor Elizabeth's brilliantly witty and teasing speech patterns unless your name is Jane Austen, but in my opinion this book stands up with the best of the sequels to Pride and Prejudice and for this reason I have given it five stars.
The attention to detail is faultless, both in the historical settings and in the present day world of art and detection, but the tale really becomes interesting when Evie and Charlie, the present day characters, make a visit to Pemberley and the two worlds collide…but no, I can't spoil the mystery for you! I thoroughly recommend this book – but make sure you put some unbroken time aside because once you are hooked (in the very first chapter) you will have to read on and on until the mystery is solved.
Find a copy here from Amazon.co.uk or Amazon.com also available free from Kindle Unlimited