If You Like #Mystery #Thriller Books then I can recommend these books…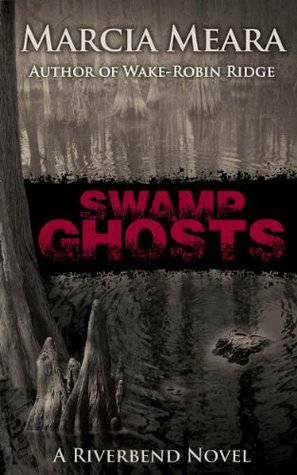 Wildlife photographer Gunnar Wolfe looked like the kind of guy every man wanted to be and every woman just plain wanted, and the St. Johns River of central Florida drew him like a magnet. EcoTour boat owner Maggie Devlin knew all the river's secrets, including the deadliest ones found in the swamps. But neither Maggie nor Gunn was prepared for the danger that would come after them on two legs.
On a quest to make history photographing the rarest birds of them all, Gunnar hires the fiery, no-nonsense Maggie to canoe him into the most remote wetland areas in the state. He was unprepared for how much he would enjoy both the trips and Maggie's company. He soon realizes he wants more than she's prepared to give, but before he can win her over, they make a grisly discovery that changes everything, and turns the quiet little town of Riverbend upside down. A serial killer is on the prowl among them. Amazon.co.uk or Amazon.com

New York, present day, alternate reality. Karen Brown, angry and frightened after a kidnap attempt, has a choice – being eliminated by government enforcer Jeffery Renschman or fleeing to mysterious Roma Nova, her dead mother's homeland in Europe.
Founded sixteen centuries ago by Roman exiles and ruled by women, Roma Nova gives Karen safety, at a price, and a ready-made family. Just as she's finding her feet, a shocking discovery about her new lover, special forces officer Conrad Tellus, isolates her.
But the enforcer has crossed to Europe to pursue her. Unable to rely on anybody else, she undergoes intensive training, develops fighting skills and becomes an undercover cop. But crazy with bitterness at his past failures, Renschman sets a trap for her, knowing she has no choice but to spring it…Amazon.co.uk or Amazon.com
For fans of Child 44 and The Lives of Others, this gripping novel pits an unforgettable heroine against an unforgivable past.
Signs of an agonisingly slow death, pools of blood, hands desperately searching for a hold. Judith Kepler has seen it all.
She is a crime scene specialist. She turns crime scenes back into habitable spaces. She is a cleaner.
It is at the home of a woman who has been brutally murdered that she is suddenly confronted with her own past. The murder victim knew Judith's secret: as a child she was sent to an orphanage under mysterious circumstances – parentage unknown. And the East German secret police were always there, in the background.
When Judith begins to ask questions, she becomes the target of some powerful enemies. And nothing will ever be the same again. Amazon.co.uk or Amazon.com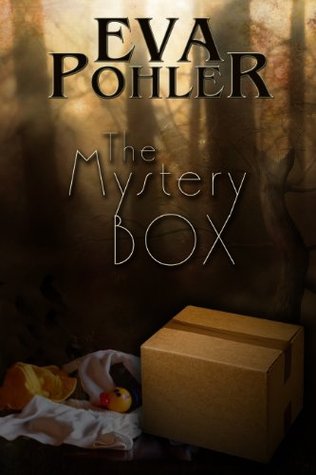 Soccer mom Yvette Palmer lives an ordinary life in San Antonio, Texas when a box is delivered to her by mistake, and in taking it to its rightful owner—a crotchety neighbor named Mona who shares her back fence—is drawn into a strange and haunting tale.
Mona's ratty robe, mood swings, and secretive behavior all raise red flags, and Yvette is sure someone else is living there despit Mona's claim to live alone, but Yvette is unable to break away as she listens to how Mona transformed from a young college woman about to be married to the odd, reclusive, ghost of a woman she is now.
As Yvette listens to her neighbor's tale, she discovers a shocking connection, but doesn't know whether Mona's come to help or to harm her and her family. Amazon.co.uk or Amazon.com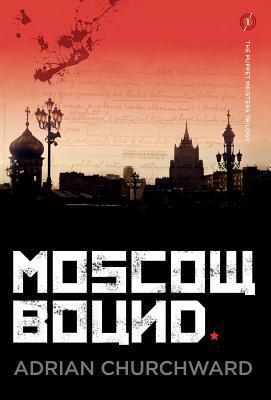 Ekaterina Romanova, the estranged wife of Russia's wealthiest oligarch Konstantin Gravchenko, asks Scott Mitchell, an idealistic young English human rights lawyer who is being intimidated by the authorities, to find the father she's never met. She believes he's been languishing for decades without trial in the Gulag system. Meanwhile, General Pravda of military intelligence, though an advocate of transparency, is determined to protect a covert operation that he's been running for years. General Pravda hinders Ekaterina and Scott at every turn and lawyer and client are forced to go on the run for a murder they didn't commit. As they descend into the Hades that is the world of international realpolitik Scott is compelled to reconsider his own values, and Pravda's life's work disintegrates, when Scott uncovers a 50 year-old Cold War secret, which both the Russian and US governments are still trying to hide from the public domain. 'Moscow Bound' is the first book in The Puppet Meisters trilogy, dealing with state abuse of power. Amazon.co.uk or Amazon.com
Who would believe the words of a bird brain, anyway? When Camille inherits Simon, an African grey parrot from her deceased neighbor, she sees the challenge of owning such a noisy, spoiled pet. But when the music plays, and Simon starts to replay a violent scene in the voice of his former owner, Camille begins to realize that she has inherited more than she bargained for. Could a bird really recall the last moments of his owner's life? And stranger yet, could he really be repeating a death scene that he witnessed? Camille's best friend, Leo, has his doubts, and after the disappearance of Camille's sister, he wonders if her tragic past is coming back to haunt her and she is finally breaking down. But she has no one else to go to, no one besides the questionable other neighbor who might well have been involved with the murder victim. It's a question of a bird's word against the truth and a race to find out what it all means. Amazon.co.uk or Amazon.com
Introducing the most lovable, pratfall-prone female sleuth in recent memory, this first novel in the Garnet Sullivan Live from Florida series will leave the reader in stitches and begging for more. Marlin, Darlin' debuts the engaging, redoubtable and often annoying (to her colleagues and friends) small town journalist, the foxy Garnet Sullivan. A murky murder during a marlin fishing tournament forms the basis for this sizzling, uproarious mystery set in contemporary, steamy east coast Florida, featuring the unsinkable freelance reporter, snoop and trouble-maker, Garnet Sullivan, and a host of her bizarre, colorful friends.
A Gordian knot of a plot fairly gallops along from page one to the final page and will keep you guessing and on the edge of your seat until the novel's last words. Saturated with today's most authentic Florida ambience and whackos, Marlin, Darlin' is sure to delight the most cerebral mystery buffs as well as fans of romantic comedy–and dog lovers too! The novel is propelled by laugh out loud characters, scenes and situations reminiscent of Carl Hiassen and Dave Barry, but with more lipstick and purses. Fully imagined and drawn from life characters hook the reader from the book's first sentences and the story seems to vault inevitably from who these characters are–nutty and flamboyantly so, but completely convincing, and whose native habitat could only be Florida. Amazon.co.uk or Amazon.com
After being made redundant from a seemingly secure job Jolene Carr takes a two week break in the sun. On the first day she meets Raquel, another hotel guest. Little does she realise how this apparently innocent acquaintance will lead to terrible and lasting consequences. After a frightening incident she hits a conspiracy of silence from the locals and over the rest of the holiday she feels herself slipping into a vortex of fear. Back home, the nightmare continues and she realises that Raquel is stalking her. Her hippie mother and her partner Mark tell her she is imagining it all. All certainties, even about relationships, become fluid and treacherous as her past begins to unravel. If it wasn't for Rob, her ex-lover who Jolene thinks has his own agenda, she would be left to cope on her own.
How much fear and betrayal can one person take? Amazon.co.uk or Amazon.com
Lori Powers loved being a flight attendant because life at home was a constant nightmare of physical and mental abuse. But her own trauma paled in comparison to her husband's sexual abuse of their only child. Emily's suicide note blamed Lori for failing to protect her. Overwhelmed by guilt, Lori sought justice for her Emily. When she heard the voices, she murdered domineering, abusive men whose misfortune brought them across her path.
The murder of Dr. Thaddeus Abrams, the precinct's psychiatrist brought FBI profiler Mika Scott back to the precinct she began as a homicide detective and also face to face with her past partner and lover Detective Jake Roberts. Together they search for the killer. Michael Gates, Abrams' lover, wanted to punish Lori. It cost Chief of Detectives Ed Fairchild his life. Airline captain Nick Parker had an insatiable, deviant sexual appetite. Things went desperately wrong when young flight attendant Megan joined him on a layover. Lori was part of the crew. When she met Parker, she heard Emily cry out from the grave. Amazon.co.uk or Amazon.com