Sky Tracer by Hayden Moore
My rating: 3 of 5 stars
Sky Tracer is an epic fantasy tale set in an unusual world which has echoes of Norse and Greek mythology.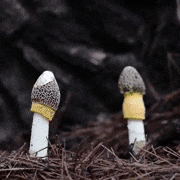 The story opens in the dim world of the forest floor and the biosphere of mushrooms. Ruthy has fallen from the 'sky', escaping a ship. She is found by a lone warrior called Mēna and together they set off on an adventure; they collect lots more characters on their way and together face many battles.
This is a complex story, not easy to follow with many twists and even when I had finished the book, I still didn't understand it all.
What I liked about the story:
Setting the opening part of the book in a world filled with mushrooms was my favourite part of the book and I could see a lot of thought had gone into this. Mēna was the character I empathised with most, and her fascinating mechanical arm was a good aspect of the story. I also liked the idea of The Tree Of Ancients and everything that lived on or in it.
What I didn't like as much:
Sadly I found that the flowery writing style overpowered the world-building and storyline to the point where it was hard to want to read in large chunks. Many of the female characters were jarringly masculine, swearing and talking of sexual acts in what would be termed in this world as a 'laddish' fashion. I don't mind 'F' bombs and sexual talk where appropriate, but in this high fantasy setting it felt wrong. My last point goes to the use of multiple names for more than one character; this became very confusing in a plot that was already intricate.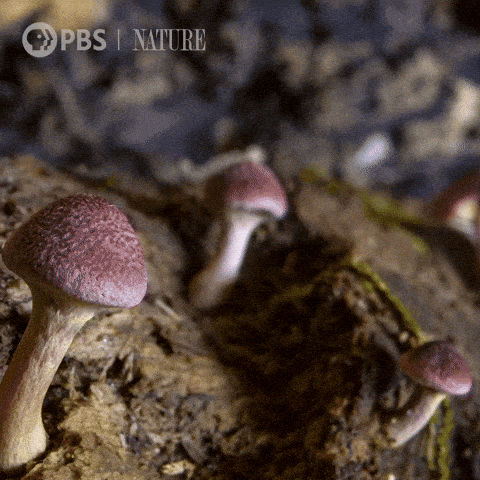 Overall, a complex plot in a fantasy world, with an overpowering writing style which made it challenging to read.
View all my reviews  on Goodreads 
In the eternal darkness of the fungal realm of Ūmfalla, two women from different worlds form an unlikely bond and use their newfound powers to try and topple an empire.
In Ümfalla, only those with dark-bright eyes can see the way. A Wanderer with a forgotten past and a mechanical-arm named, MĒNA, is one of those few. When she rescues a woman named, RUTHY, who has fallen from Sky Tracer—an abysmal machine that transports stolen children over the dark land to be sacrificed—she is thrust into a fight against the warrior Reapers and magical Weirs for the very existence of the realm. The world-tree of the sunlit realm of Avernus looms large over the Spore Cloud that shrouds Ümfalla in eternal darkness. Through secrets and deception, RUTHY reveals that she is actually ARETHŪSA, the new Ruler of Avernus who can speak through the mycelium beneath the earth and directly to the Goddess who sleeps within the world-tree.