Challenge 4 in my year long support for book bloggers from the ladies at PagesUnbound. Today's post delves deeper into book blogging.
If you are active on social media and you love reading, you've probably read your fair share of book reviews from book bloggers – and, if you're like me, I imagine you've been inspired to click the Amazon link a few times, after doing so!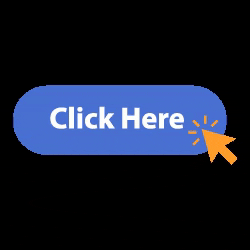 This is why I started book blogging: I want to be a positive force in this corner of social media, linking readers to writers they may never have heard of before, and talking about books which I enjoy. Although I mix my reading with mainstream authors, I prefer to support indies. Giving them an extra voice amongst the many million in cyberspace gives me great satisfaction.
There are no rules about writing a book review (except to avoid spoilers); everyone has their own slant, though it's not just bloggers who are talking about books; pick any social media site and you will find book enthusiasts. However, a blog post can offer an opportunity for a longer article as opposed to other social sites which rely heavily on soundbites. A book blog gives a personal touch—most regular reviewers will have had a review rejected by Amazon, for any number of reasons; language, comparison to other works, sensitive subject matter, whatever. On your own blog, though, you can write exactly what you wish – and when you wish. You might want to review two books a week, or one every two months. Novels, short stories, novellas, whole series – it's up to you.
'A book blog gives a personal touch'
Book bloggers are of key importance to the reading world as they are prepared to share their thoughts and feelings about a book online, where billions of potential readers can access the reviews. There's no word limit, which is good when you feel the need to wax lyrical about a book, one you stayed up late reading or a book you just don't want to let go. There's nothing quite like finding another bookworm who felt the same way about a particular story; I have some fabulous book friends made through book blogging. We've had meet-ups where we talk book for hours – it's marvellous!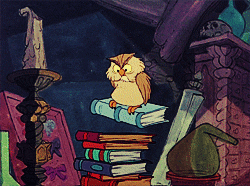 Some say that its popularity is on the wane; like everything that first made its stamp as the internet found its way into everyone's homes, it has ebbed and flowed. Perhaps book blogging could be likened to those who don't mind travelling in the slower lane; those who want to watch the view and take their time. However, I have no doubt that there are still new audiences to capture, for anyone who wants to use their social media profiles to join us in sharing their bookish thoughts in the online bookworm world! Rosie Amber's Book Review Blog has been going for ten years now – it's taken time, enthusiasm, adaptability and the support of my family, review team members, publishers and authors who submit to me regularly. My best blogging tool, though, is the fact that I enjoy it.
'Perhaps book blogging could be likened to those who don't mind travelling in the slower lane; those who want to watch the view and take their time.'
Is there a future for book blogging? Sadly, the majority of readers in the general public don't post book reviews, which is why, for authors and publishers, book bloggers are like angels sprinkling magic dust. Unless a book has the backing of one of The Big Five publishers with a large marketing budget, getting it seen by its target demographic is an uphill challenge. If book reviewers start raving about a book, it will hit social media and draw attention to itself. Every person who sees its cover, sees someone tweeting the title, notices that it's got yet another great review, is another who may decide that, yes, today is the day they're going to Amazon to buy it. 
Book bloggers are like angels sprinkling magic dust.
If, like me, you enjoy delving a little deeper into a book after reading the book blurb but before making a purchase, go seek out some book blogs who read the type of books you love. We're not paid by publishers or authors, so we have no agenda – we simply write what we feel. We don't claim any great skills in literary critique; we use our own words, as they come out of our heads. We're ordinary people who have one massive thing in common with you – we're obsessed with books, and we want to tell the world about those we love!