Infinite Stakes by John Rhodes
5 stars
Infinite Stakes is the sequel to Breaking Point; two books set during World-War-Two. Eleanor is a mathematician who previously created a model to predict conflict outcomes. However, her concept was treated as unconventional and went against many of the opinions of high-ranking officers and government leaders, but Churchill listened to her.
Following on from the first book, Eleanor is now asked to stretch her theory to Europe and predict the outcome of Hitler's battle with Stalin and if and when America might enter the war.
Also returning to this story is pilot Johnnie Shaux, trained as an engineer and with an understanding of mathematics equal to Eleanor's, Johnnie is given a break from flying Spitfires and is now sent to help test new aircraft. Later, he is once more employed as a squadron leader flying a different aircraft on low flying sorties along the French coast. Johnnie's understanding of mathematics made him ideal at working out aerial attacks, while his unique style of leadership enabled him to create efficient flying squads.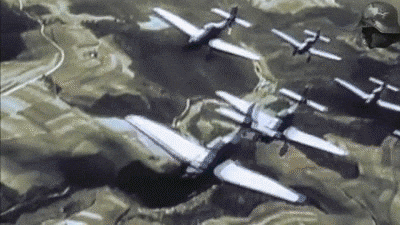 As with the first book in this series I was enchanted by the story and the characters, they felt so real and I was easily drawn into their lives. The story format has changed in book two; it is led by an interview with Dame Eleanor set in 2020 and the narrative goes back and forth between questions from the interviewer and Eleanor's answers, followed by a second timeline from the war period. It works well. As with the first book the author provides comprehensive notes at the back which I appreciated, particularly his explanation of how close he kept to real events and how he married the fiction with the truth. I found both books a delight to read and will happily recommend them to those who enjoy well-written war themed fiction.
View all my reviews on Goodreads
1940: Hitler's aerial assault on England reaches a crescendo on Battle of Britain Day when, against all odds, the Luftwaffe is turned back by the outnumbered pilots of Fighter Command.
Infinite Stakes—picking up where Breaking Point left off—puts you both inside the cockpit as the pilots duel and at RAF Headquarters with Winston Churchill on that fateful day and through the year that follows, when Britain must fight on alone.
Johnnie Shaux, a battle-hardened fighter pilot, now leads a squadron of brave American volunteers against superior forces until he is forced down and imprisoned as a POW.
Meanwhile, Eleanor Rand, a brilliant mathematician, is tasked to predict Hitler's plans and to help persuade America to join the war.
Written with historical accuracy and page-turning speed, Infinite Stakes takes you to diplomatic conference tables with Churchill, Roosevelt, and Stalin, to desperate battles over France, and, finally, on another fateful day, to Pearl Harbor.