Hunting the Last Great Pirate: Benito de Soto and the Rape of the Morning Star by Michael Edward Ashton Ford
4 stars
Hunting The Last Pirate is non-fiction and focuses on Benito De Soto and his attack on an unarmed Quaker boat and its passengers, the Morning Star, in 1828 near the Ascension Islands.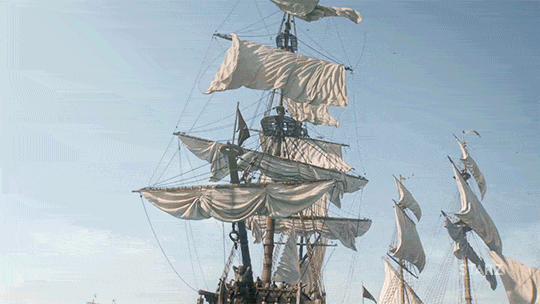 The author has put together an interesting tale which allows the reader to understand some of the historical evidence which surrounded attacks of ships in the Atlantic Ocean at this time. More specifically, the National Archives have been used as a source of information on De Soto and his attack on the Morning Star. 
I went into this book expecting swashbuckling images to match my thoughts of Jack Sparrow, rather than the more gruesome real-life portrayal of the dangers of nineteenth century sea voyages. With the main focus on the one ship and its story I did find that the book dragged at times, with overlaps of information in places. So the book wasn't quite what I had hoped for; however, if you are interested in true-stories of the period, or life at sea, then this book may well be an ideal fit.
View all my reviews on Goodreads
In 1827 the Duke of Wellington – former Commander-in-Chief of the British Army and British Prime Minister – ordered the withdrawal of British soldiers from the island of Ceylon after years of bloody conflict there. English cargo vessels, including the unarmed English Quaker ship Morning Star, were dispatched to sail to Colombo to repatriate wounded British soldiers and a cargo of sealed crates containing captured treasure.
By January 1828, Morning Star was anchored at Table Bay, Cape Town, before joining an armed British convoy of East Indiamen, heading north. Heavily laden, she struggled to keep up with the ships ahead.
The notorious pirate Benito de Soto was the master of a heavily armed pirate ship, lying in wait off Ascension Island in the mid-Atlantic to pick-off stragglers from passing convoys. Morning Star was easily overhauled by the pirate and stopped with cannon fire. Her captain and officers were executed and the attackers fled to Spain with cargo stolen from the stricken ship.
Later de Soto buried the treasure and traveled to British-ruled Gibraltar with forged identity documents to sell the spoils. The authorities, however, discovered his identity and he was arrested. Despite the absence of eyewitness evidence that he was the pirate captain, he was convicted of piracy before a British judge and jury and hanged at Gibraltar in early 1830. It is clear that proof of de Soto's guilt in court was lacking, but astonishingly, when renovations were being carried out at de Soto's former home village in Galicia, Spain, in 1926, much of the treasures he had plundered from Morning Star were found buried in the grounds there.
Almost 100 years later, British justice administered in London and Gibraltar was vindicated.
Pen And Sword | AmazonUK | AmazonUS