The Gritty Truth by Melissa Foster
4.5 stars
When Quincy Gritt was a teenager he was introduced to drugs; he lost six years of his life to his addiction. He eventually found a strong enough reason to stop taking them and now he's been clean for two years. 
Determined to be a better person, Quincy now hosts narcotics anonymous meetings, mentors a fellow addict who is in recovery, and holds down a regular job. He also has a family support system to give him lots of reasons to stay clean.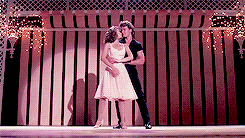 Roni Westcott is a dance teacher who recently lost her Grandmother, her last living relative. It took time to grieve but she had the support of her best friend Angela and the regular texts from a sexy admirer.  
Roni and Quincy have been text friends for a while but Quincy is determined to take it further. However, he knows that he will have to be honest about his past if he wants to keep his girl, and he fears that the honesty will be the reason that she walks away. 
This was a sweet romance which also dealt with the darker side of drug abuse. I thought that the serious sub-theme was written well while the main focus is on the romance between Roni and Quincy. I do enjoy reading all the about the Whiskeys and their extended family, and the work that the Dark Knights do for their community is always commendable. I shall look forward to the next book in the series.
View all my reviews on Goodreads
THE GRITTY TRUTH is the perfect love story for those who enjoy fiercely loyal and insanely sexy alpha heroes, smart, sassy heroines, strong family bonds, bikers, babies, and more!
Recovering drug addict Quincy Gritt has fought his demons. He's confessed to his crimes and conquered his addictions. He's finally ready to go after sweet, sexy Roni, the gorgeous brunette who won a date with him in a charity auction five months ago and has been putting him off, and driving him wild, ever since.
Dancer Veronica "Roni" Wescott worked hard to escape the seedy area where she was raised and followed her dreams to Julliard, only to have them shattered in the blink of an eye. She fought hard and regained her footing, but then the rug was pulled out from under her again when the grandmother who raised her passed away, leaving Roni feeling adrift in a world she knows very little about outside of dance. And then there's Charlie Hunnam–lookalike Quincy Gritt—the man whose late-night texts pulled her through her grief and have been setting her heart aflutter for months.
Quincy pulls out all the stops, determined to prove that their friendship is only the beginning of what's destined to be so much more. Romantic nights lead to smoldering passion and a deep connection too strong to be denied. But when Quincy's past comes back to haunt him, can he and Roni accept their new gritty truth, or will Quincy spiral back into the darkness and lose the future he fought so hard to have?