Today's team review is from Georgia, she blogs here https://www.georgiarosebooks.com
Georgia has been reading The Inconvenient Need to Belong by Paula Smedley
Alfie Cooper is in his mid-eighties and lives unhappily in the Pinewood care home, but with no family to look after him he has no other option. The Inconvenient Need to Belong is the story of Alfie's life told in a series of flashbacks either during his Saturday morning escapes to the park to feed the ducks where he chats to a young man, Fred, or via the computer at the library where he starts up a penpal conversation with a young, single mother in America, Anne.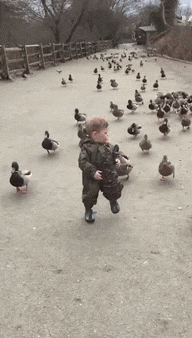 Alfie leaves his home in London, keen to be away from his domineering father, and ends up in Exeter where he quickly finds work, somewhere to stay and friends. Other than him missing his family, well, his mother and younger sister Betty, his new life goes smoothly. He even finds a girl he likes, if only he could pluck up the courage to ask her out. Sadly, things sour when Alfie drinks more than he should, then sees the girl out with another man.
This is a well written story and steadily paced throughout. There isn't a lot of action but the story unravels gently and as you get to know the younger Alfie and he faces the challenges of life you end up willing him on, hoping against hope that what you suspect might be up ahead for him isn't really going to happen.
I really enjoyed the dedications Alfie made up for Rosalind each week and they showed a fun side of him that as a grumpy octogenarian was hard to see at times as he mulled over his life and reflected on the regrets he had about it. Recommended for all those who enjoy a gentler tale that draws you in.
In the summer of 1953, twenty-year-old Alfie steals away from his troubled childhood home in London to start a new life in Exeter. His own life. And at first it's everything he ever dreamed it would be. For the first time in his life Alfie feels like he belongs.
Today, in a care home in the Midlands, eighty-six-year-old Alfie is struggling to come to terms with his dark past.
Alfie's story is one of regret, the mistakes we make, and the secrets even the most unassuming of us can hold. But it is also a story about family, friendship, the things we should treasure and protect, and how the choices we make can shape our lives and the lives of others.