3 stars
The Smilodon is a work of fiction set in Tanzania. It revolves around Jonathan and his life and loves. Jonathan works at a newspaper, but later moves on to a marketing job in the fast growing internet business.
We are introduced to his family and friends, and are shown much about life in this East African country, including the struggles. The parts about the internet were interesting to a point, but I'm probably not the best audience for the subject matter. I did enjoy the glimpses of everyday life and I would have been happy to have more of them in this story. The author's strengths lie in his knowledge of this country and its people; however, the book would benefit from another edit with a focus on showing rather than telling events.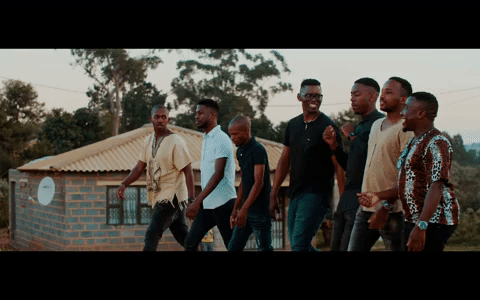 Overall, it was good to read a book from a Tanzanian author, but it needs a little more work to lift it to a standard which can be enjoyed by a wider audience.
View all my reviews on Goodreads
Jonathan and his brother Richie lose their loving father in a plane crash when they are ten and three years of age. They are then raised by their emotionally distant, single and later, alcoholic mother. Jonathan with the support of his Uncle Brandon, eventually graduates from University but Richie becomes a troubled young man and drops out from school, becoming an alcoholic like his mother.
Jonathan then meets and falls in love with Emilie, a successful lawyer six years his senior through his womanizing best friend Marcus, but he abruptly ends the relationship without any apparent reason. Heartbroken, Emilie suspects that Jonathan was never serious about her because of their age gap, something her best friend Beatrice had been telling her repeatedly. Beatrice's dislike for Jonathan, however, is based on something else completely.
Although desperate for order and to live his best life, Jonathan is overwhelmed with the constant fear of everything around him falling apart at any moment as he struggles with money, job security and his family. He is unaware that there are forces he cannot see, influencing his every move and ultimately his life and his fear of total chaos may soon be realized unless he faces the Smilodon…