Today's team review is from Olga, she blogs here https://www.authortranslatorolga.com
Olga has been reading Hawthorn Woods by Patrick Canning
I had come across Patrick Canning thanks to Rosie's Review Team, where his previous novel got great reviews, and I had to check his new book. It is quite different to The Colonel and the Bee demonstrating that this is an author who has plenty of tricks up his sleeve, and one likely to enchant us with a variety of stories for a long time to come.
This is a difficult book to review without revealing any spoilers, as talking in any detail about the plot or the characters could let the cat out of the bag, so I apologise for being a bit vague here. I think the synopsis I include above offers a fair idea of the plot. The premise makes one think of a cozy mystery. Francine, a young woman who works as a hairdresser and is still trying to get over her failed marriage (she was convinced it was going to be forever, but they didn't even make it to their first wedding anniversary) takes the chance of her sister's long-delayed honeymoon trip to housesit for her, intent on having a therapeutic holiday while there that will help her to move on in her life. The setting reminded me of Desperate Housewives, Blue Velvet or many series and novels about small towns or housing estates, perfect on the surface but with a fair amount of dirt hidden under the carpets. When Francine puts on her Nancy Drew hat and starts investigating what at first-sight appears to be a pretty harmless incident, things soon start to unravel, and she discovers she is not the only amateur detective at work. We realise that what appeared to be a light read starts getting darker, and by the end of the book it has touched on some very serious topics: domestic violence, intolerance and prejudice, historical memory, Justice, animal cruelty, anti-Semitism, mental health problems…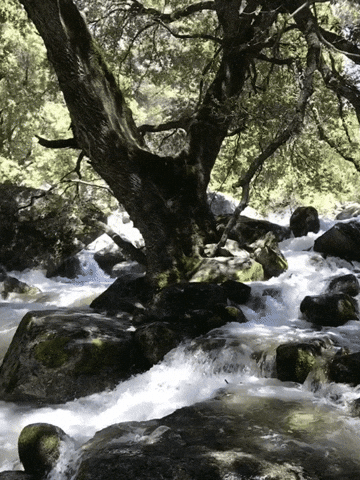 Francine is an eminently sympathetic character. She is going through a hard time but keeps trying to make the best out of things and is always prepared to give everybody a second chance (even when it might be risky). We learn early on that she has always taken refuge in fantasy, loved reading Nancy Drew novels as a child, to the point where she would take on her persona, and her self-esteem is quite low (she does not see herself as others do). She believes in her intuition but second-guesses herself often and can easily be swayed by others she trusts. She is also quite fixated on a questionnaire her ex-husband gave her, and each chapter starts with one of the questions of the questionnaire and her answers (the questionnaire is real, just in case you wonder), which also help give us an insight into the workings of her mind. Most of the story is told from her point of view (in the third person), but, as mentioned, her perception of things is coloured by her own experiences and feelings about herself, and she is not the most reliable of narrators. There is a long catalogue of other characters, although we don't get to know them in as much detail as we do Francine. There is a much younger narrator as well, who reminded me of Tom Sawyer and Huckleberry Finn mixed in one, a bit naughty and not always a follower of rules, but he knows how to enjoy himself and is a great observer (and yes, a detective of sorts as well). There is a nice elderly man who becomes a father figure to Francine; there is a mysterious and attractive stranger; there is a friend of Francine's sister who adopts her and takes her under her wing (and she brings a bit of a chick-lit element to the story); there is a vet Marine of a certain age who believes he is still a Don Juan; there is a youth with a motorbike whom everybody believes is a troublemaker; there is a woman who has become the self-appointed queen bee and insists all should follow her rules; there's the sheriff and his jealous Russian wife (rumoured to be a mail catalogue wife)… As I said, we don't get to know all of them in detail, but there are secrets and mysteries hiding in many of their lives, and I think most readers will be taken by surprise by how deceptive appearances can be.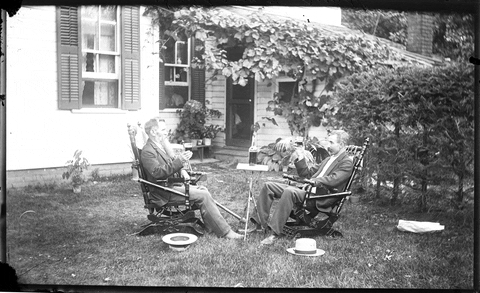 The writing flows easily, and we get a good sense of the neighbourhood and the characters without long-winded descriptions disrupting the action. The pace is fairly steady to being with —it ebbs and flows, with some moments of contemplation punctuated by excitement and action— but towards the end the pace increases and the book crams a lot of action in the last few chapters. Although most of the book is pretty light, with only some hints at dark goings on (I've mentioned animal cruelty, and there are a couple of instances of it), towards the end, things become more tense, minor incidents pile up, and then there is an explosion of action and violence (not extremely explicit or gore, but I would recommend caution to those who prefer a light read) that will get readers turning the pages faster and faster.
I always mention the ending, and I enjoyed this one. Yes, it did not disappoint. In fact, it ties everything up in a most satisfactory way (together with something that happens in the book and I won't mention).
I recommend this book to people who like the idea of cozy mysteries but prefer something darker; to those who enjoy small town settings with a dark underbelly, and to readers who delight in putting puzzles together and questioning everything they read. There are unreliable narrators, details that don't quite seem to fit in, lovely dogs, wayward kids, romance, several mysteries, a colourful cast of characters, and a heroine most of us will root for. If you like the sound of all that, check a sample and give it a go. It will entertain you, make you think, and might even surprise you.
Summer, 1989. Reeling from a catastrophic divorce she just can't seem to leave behind, Francine Haddix flees San Francisco for a two-week stay at her sister's house in Hawthorn Woods, Illinois. The quaint neighborhood of shady trees and friendly neighbors seems like the perfect place to sort through her pain and finally move on with her life—but the tranquility doesn't last long.
Beginning with a complete stranger throwing a drink in her face at her own welcome party, Francine soon discovers the supposedly idyllic suburb is hiding a disturbing number of mysteries. Why is the handsome-ish guy next door lying about who he is? What's hidden in the back of the teenage troublemaker's shed? Who wrote a threatening message in blood? Which of the smiling neighbors has a secret they'd kill to keep?
Seeking to reclaim a natural passion for sleuthing numbed by her divorce, Francine rewrites her prescription from one of relaxation to one of investigation. If she can detect the lies, follow the clues, and remember how to trust herself, she might get to the bottom of what's so very wrong in Hawthorn Woods. She might even be able to believe the future can be good again—assuming she lives long enough to be in it.