Finding Edward by Suzanne McKenna Link
4.5 stars
Finding Edward is a contemporary romance, although it is the third book in this series it easily reads as a stand-alone. Eddie's grandmother recently died and left the contents of her estate to be divided three ways; Eddie, his mum and his brother. Each of them also received a personal letter with a last wish for them to fulfil. Growing up was hard, money was tight and school was a challenge. Eddie's first love was art, but it was only his grandmother who encouraged him to follow his dreams.
Her letter to Eddie involved a long-kept secret which his mother was left to reveal; the man he thought of as his father was not his biological parent. Eddie's grandmother sets him two tasks; go to Positano, Italy to search for his father, and use his inheritance to enrol in art college. For years. Eddie
had put aside his love of art and taken a more conventional job, and he'd never strayed far from home; a trip to Italy would test his comfort zone to its limits.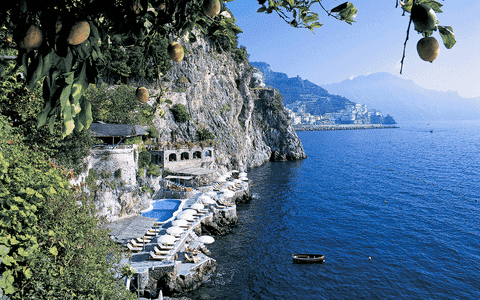 The ups and downs of Eddie's search for his father were believable as was the romantic theme, but it was the author's creation of vibrant characters and beautiful Italian settings which made this book come alive. They took me right to the Amalfi coast and I could almost taste the coffee, hear the
Italian spoken and see the amazing landscapes. The Italians insisted on calling him Edward or Eduardo and the name artistically fitted the story as it progressed. I loved how Edward's love of art was reignited and how helpful and welcoming the people of Positano were. It made me want to pack
my bags and book my own holiday. If you want a piece of escapism reading in an idyllic setting, then I can highly recommend this book.
View all my reviews on Goodreads
When Edward's beloved grandmother dies, she doesn't just leave behind money. His inheritance includes a father he never knew he had.
Now he's forced to navigate a country he doesn't know, using a language he doesn't speak, in search of a man who has no clue Edward even exists.
He's expecting disappointment, he's expecting anger, he's expecting pain. But what Edward isn't expecting is to stumble across the one woman to ever steal his heart … the one woman he can never have.
Edward's past and future collide, leaving him more lost — and more alive than he's ever felt before.