Midnight Sun by Stephenie Meyer
4 stars
Midnight Sun is, for Twilight fans, long awaited indeed, as it is the re-telling of events already described in Twilight, from the point of view of fan favourite Edward Cullen.
This is a big book at over 600 pages whereas my copy of the original Twilight was only 434 pages long, so I was expecting a lot. I was hoping this would encompass more than just the first story in the series. Sadly, it didn't.
So what does Midnight Sun give us? It offers us Edward's struggle to cope and sort through his reactions to Bella. It gives us a deeper insight into Edward's mind-reading and his frustration over not being able to read Bella's thoughts. The story offers more depth to the vampire world and Edward's relationship with his siblings. Rosalie, especially, has her anger against Bella explained in more detail. I particularly enjoyed how Edward's mind-reading and Alice's visions of the future could be used for both fun and serious events.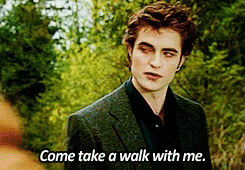 We are allowed more insight into Edward's life, making him more rounded, which will delight his fans. For instance, I enjoyed seeing the baseball match from Edward's point of view, while the sections involving the tracker were my favourite. Here Meyer gives us much needed new material, much of which was only hinted at in the original book, because the downside to reading any tale from another character's view is that much of the original story is repeated. I must mention some of the high speed driving episodes, which were really fun even if I did have trouble imagining five vampires all squashed into one sports car.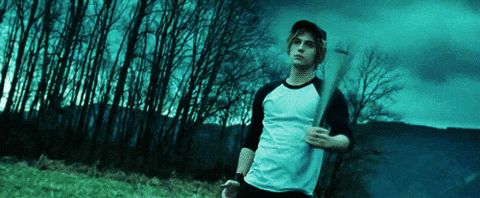 I did enjoy Midnight Sun, but not as much as I hoped. I had re-read the original Twilight in readiness which may have made me more apathetic to the areas of repeated events. I understand that the overlap was necessary, that the stories need links and almost mirror images of events of the well-known storyline, but I wasn't quite as engaged with the whole Twilight experience as I thought that I might be.
View all my reviews on Goodreads
When Edward Cullen and Bella Swan met in Twilight, an iconic love story was born. But until now, fans have heard only Bella's side of the story. At last, readers can experience Edward's version in the long-awaited companion novel, Midnight Sun.
This unforgettable tale as told through Edward's eyes takes on a new and decidedly dark twist. Meeting Bella is both the most unnerving and intriguing event he has experienced in all his years as a vampire. As we learn more fascinating details about Edward's past and the complexity of his inner thoughts, we understand why this is the defining struggle of his life. How can he justify following his heart if it means leading Bella into danger?