Today's team review is from Alison, she blogs here https://alisonwilliamswriting.wordpress.com/
Alison has been reading The Swooping Magpie by Liza Perrat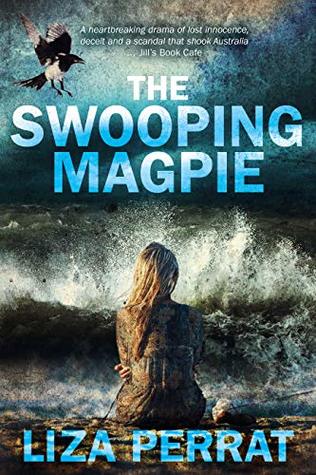 This is a hugely emotive and important subject and one that deserves to be in the spotlight. While this is fiction, these dreadful thigs really did happen and the way unmarried mothers were treated was absolutely appalling. Anyone who has read about the Magdalene laundries, or watched 'The Magdalene Sisters' or 'Philomena' (both very much recommended) will be familiar with the issues behind this novel.
Lindsay is naïve though she tries to be a grown up. She's vulnerable, though she seems to have it all. She's looking for love, acceptance, acknowledgement. So she's the perfect target for the slippery, creepy Jon.
This is a very well-written book. Lindsay is a great main character – she's not perfect, she's selfish and headstrong and vain. But she doesn't deserve what happens to her. Her development as a character, the relationships and friendships she forms, all change her. And what happens to her shapes her life. Her story is written with honesty and candour, and feels completely authentic.
The cast of characters are memorable and their own stories are heart-breaking, particularly poor little Dawnie. And these are stories that deserve to be told. Anything that shines a light on the way these girls and women were treated is a good thing and this novel shows their stories so well.
That said, there were a couple of things that prevent me from giving this novel five stars. I felt that some of the historical detail used to give a sense of time and place were a little forced, felt a little shoehorned into the narrative. I also felt that the story's full potential wasn't completely realised – it felt like there was so much more to tell. I wanted to know more about the conditions at the home, Lindsay's emotions and feelings at having to be there, more about her time afterwards. It felt a little rushed at times, and though it's not a short novel, I felt that the characters and their stories deserved a bit more time.
That said, this is an important novel, well-told and a must read.
Four out of five stars.
The thunderclap of sexual revolution collides with the black cloud of illegitimacy.
Sixteen-year-old Lindsay Townsend is pretty and popular at school. At home, it's a different story. Dad belts her and Mum's either busy or battling a migraine. So when sexy school-teacher Jon Halliwell finds her irresistible, Lindsay believes life is about to change.
She's not wrong.
Lindsay and Jon pursue their affair in secret, because if the school finds out, Jon will lose his job. If Lindsay's dad finds out, there will be hell to pay. But when a dramatic accident turns her life upside down, Lindsay is separated from the man she loves.
Events spiral beyond her control, emotions conflicting with doubt, loneliness and fear, and Lindsay becomes enmeshed in a shocking true-life Australian scandal. The schoolyard beauty will discover the dangerous games of the adult world. Games that destroy lives.
Lindsay is forced into the toughest choice of her young life. The resulting trauma will forever burden her heart.
Reflecting the social changes of 1970s Australia, The Swooping Magpie is a chilling psychological tale of love, loss and grief, and, through collective memory, finding we are not alone.