Today's team review is from Sandra.
Sandra has been reading The One That I Want by Lynne Shelby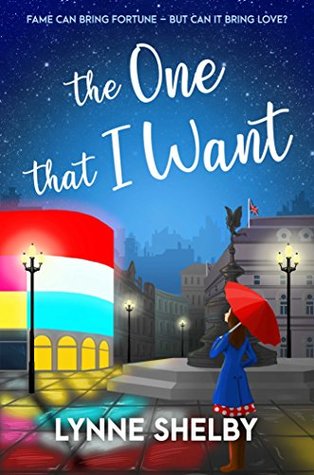 The One That I Want tells the story of Lucy Ashford who lands a dream job with a London theatrical agency after an unexpected reunion with her childhood friend. Cassie is now the star of a children's television programme and introduces Lucy to the world of celebrity. Lucy is looking for a fresh start, having just emerged from a toxic relationship, and this is just what she needs. Through her work at the agency she gets involved with two very different men, but seems to enjoy the contrasting lifestyles of both – the glamourous life of a movie star with Daniel, and the ups and downs of a struggling young actor with Owen. Daniel is her boyfriend; Owen her first client who also becomes a friend. Lucy seems equally at home in the worlds of both of these men but which one does she really want? This is a believable insight into the world of movies and the theatre, with a cast of well-written characters and a likeable heroine. I particularly liked Lucy's unconventional family, and the extreme behaviour of Cassie's personal assistant, Nadia. With an eye-catching cover and a plot that would make a great movie, I would definitely recommend that you give this a try; I don't think you'll be disappointed. It is the first book by Lynne Shelby that I have read but it won't be the last. Thanks to the author for a free copy in exchange for an independent review.
When Lucy Ashford lands a top job at a leading theatrical agency in London, work mixes with pleasure, as she literally falls into the arms of Hollywood heartthrob Daniel Miller. Handsome, charming and irresistible, Daniel is just what unlucky-in-love Lucy needs, and she is quickly drawn into his glittering celebrity lifestyle. But can she tame the A-list bad boy or is she just one more girl in Daniel s long line of conquests? And then there s up-and-coming actor Owen Somers, fiercely talented but as yet uncast in a starring role. After she takes him onto the agency s books, Owen and Lucy's friendship slowly grows. If she looks closely, Lucy's leading man might be right before her very eyes…