Today's team review is from Terry, she blogs here http://terrytylerbookreviews.blogspot.co.uk/
Terry has been reading The Baby On The Back Porch by Lucia N Davis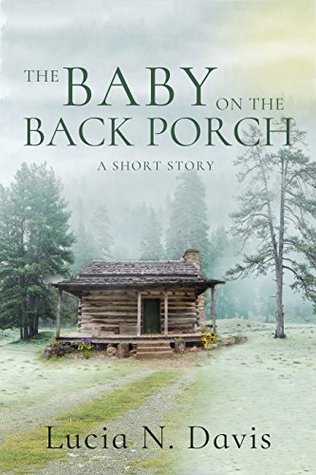 3 out of 5 stars
San Francisco girl Sara rents a mountain cabin as a retreat, having been through a difficult year with a relationship break-up and bereavement.  As luck would have it, the landlord is the handsome, single David.  No sooner has Sara got settled in than she starts to have sightings of a bear in the garden… and then everything goes from bad to worse, to dangerous and inexplicable.
This is a nicely written story, presented well, and I didn't guess what was going to happen, always a plus with a mystery.  I did find the style a little safe; it's all very 'nice', so perhaps just not really for me, though I imagine it would appeal to perhaps an older readership who like a 'clean read', and enjoy a light, undemanding drama.  It took me about an hour to read.
An old cabin, hidden in the forests of the Northern Cascades, has been a silent witness to mysterious events long forgotten. But sometimes the past has a way of resurfacing…
In search of solace after a personal tragedy, Sara Eriksson exchanges vibrant San Francisco for a small mountain village. Initially, everything at the cabin is just as she imagined: Her new surroundings are breathtaking, and her landlord, David, is kind and helpful. As soon as she's left alone, however, Sara finds her new home is not quite as peaceful as she'd thought. First she has an unwanted visitor. Then, an unsettling dream…
Sara pursues the leads presented to her, but she can't solve the mystery on her own. It takes both Sara and David to uncover the truth about the past—and discover a connection they never expected.