Today's team review is from E.L. Lindley, she blogs here http://lindleyreviews.blogspot.co.uk/
E.L. has been reading The Burgas Affair by Ellis Shuman
The Burgas Affair by Ellis Shuman is a novel based on the 2012 bombing of a bus at Burgas airport which resulted in the deaths of 5 Israelis and 1 Bulgarian. The case was never categorically solved and Shuman uses this lack of certainty to create his own version of the event and the ensuing investigation.
The novel is set in both Bulgaria and Israel and, for me, one of the great strengths of the story is the way Shuman brings these places alive for the reader. In particular, Bulgaria is presented as a richly vibrant country with a varied landscape that includes The Black Sea, city life, rural villages and almost primal forest areas. Shuman uses a long train journey to great effect in order to showcase the diversity of people, ranging from urbanites to peasants and Gypsies. There are also constant reminders of Bulgaria's Communist past.
Shuman uses 3rd person narrative to tell his story and one of his main characters is Detective Boyko Stanchev, a complicated individual who finds himself partnered with Ayala Navon, an analyst with the Israeli intelligence team who have been sent to seek justice for their dead countrymen. Immediately the reader is introduced to a clash of cultures as the Bulgarian team adopt an old-fashioned style of policing with little sense of urgency while the Israelis are a high-tech force used to dealing with bombs and terrorism.
The idea of how the past impinges on the present is a major theme in Shuman's novel as there are constant reminders both in the physical landscape and the plot. The narrative shifts from 2012 to 2001 when Boyko's past begins to catch up with him. We see him as an ambitious young policeman with a determination to get on at any cost. His ambition drives him to commit an immoral and illegal act and this eventually returns to haunt him. Thus his past collides with the bombing investigation causing lots of dramatic diversions within the storyline and putting not only his own life but also Ayala's in jeopardy.
Likewise with Ayala, her arrival in Bulgaria is personally significant because her father was born there and she feels it is part of her heritage. Initially, Ayala seems quite cold and distant but using flashbacks Shuman shows us how she has been shaped by her past. The novel conveys the horror of what it must be like to live in a war zone where bombs are the norm, especially for a child. Ayala is anxious and as a teenager developed an obsession with suicide bombers, a subject that ironically will impact on her family greatly. Ayala is driven by her past to find those guilty for the bombing and her intensity is the perfect foil for the more unprofessional Boyko.
Shuman does a great job of creating a very unsympathetic character in Boyko. He lives an empty life in a one roomed apartment, drinking and sleeping with prostitutes. He describes himself as a "virile Bulgarian man," but seemed to me more of a misogynist. He describes his ex-wife in the most negative of terms – "the dowdy wife" – and seems to have no self-awareness at all. He's surprised to find himself attracted to Ayala, "the female interloper," and her coolness towards him seems to intensify his feelings. I found myself willing Ayala not to succumb to his less than appealing charms.
The Burgas Affair is a very readable novel; Shuman is clearly a talented writer and engages the reader early on, conveying the horror and mystery surrounding the bombing. He weaves a complex story all the while exerting complete control over it. Boyko's past and the investigation dance around each other until they collide in an explosive finale. There is crime, thrills, a hint of romance and corruption to keep the reader enthralled.
If you enjoy a story with lots going on then you'll like this one. The action is relentless, spilling across Bulgaria and Israel to great effect.
She's an Israeli data analyst. He's a headstrong Bulgarian detective. Together they must track down those responsible for a horrific bombing.
In the wake of a deadly terrorist attack at Burgas Airport in Bulgaria, Israeli and Bulgarian intelligence agencies launch a joint investigation. Detective Boyko Stanchev on the police task force teams up with Ayala Navon, a young Israeli intelligence analyst on her first overseas assignment.
The two must establish whether the terrorists were assisted by a Bulgarian crime organization in laying the groundwork for the attack.
It should be a routine investigation, but shadows of the past keep interfering.
Boyko's interactions with a crime boss pursuing a vendetta against him threaten to throw him off track. Ayala's pursuit of the terrorists and their accomplices brings up painful memories of a family tragedy.
Boyko and Ayala form a shaky alliance, one that evolves into growing cooperation and affection as they desperately race against time to uncover who was behind the Burgas bombing.
The Burgas Affair is a fictional account of the aftermath of a very real terrorist attack. On July 18, 2012, a deadly explosive rocked a tourist bus at Burgas Airport, killing five Israelis and their Bulgarian bus driver. The terrorists responsible for this murderous attack have never been brought to justice.
Ellis Shuman was born in Sioux City, Iowa, and immigrated to Israel as a teenager. He completed high school in Jerusalem and served for three years in the Israeli army's Nahal branch. Along with his wife, Jodie, he was a founding member of Kibbutz Yahel in the Arava Valley in Israel's south. On the kibbutz he worked in agriculture, industry, tourism, the dairy barn, and served as the kibbutz's general secretary. After moving with his wife and three young children to Moshav Neve Ilan in the Judean Hills, Ellis received formal training in the hotel industry. He worked in a variety of positions at the Neve Ilan Hotel and later was Food and Beverage Controller at the Jerusalem Hilton. He served as the moshav's general secretary during a period in which the community underwent major social changes. As a hobby, Ellis began writing on the Internet. He wrote extensively about life in Israel in his position as the Israeli Culture Guide at About.com. He designed and maintained websites for the Neve Ilan Hotel and for Indic–Independent Israeli Cinema. For two years he was webmaster for Yazam, an international financial firm that provided support for technological start-ups. Ellis served for three years as Editor in Chief of Israel Insider, an online daily newsmagazine that developed new technologies as it posted the latest news and views, from and about Israel. Starting in 2004, Ellis began working in a marketing company servicing the online gaming industry. In the years 2009 – 2010, his job was relocated to Sofia, Bulgaria. During those years, Ellis and Jodie traveled extensively in Bulgaria as well as in the countries of the region. Today Ellis continues working at this job, based in Ramat Gan.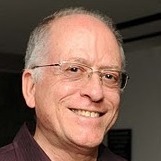 Goodreads | AmazonUk | AmazonUS | Twitter