Today's team review is from Karen, she blogs here http://sassyredheadbookreviews.wordpress.com
Karen has been reading The Angel Killer by April Taylor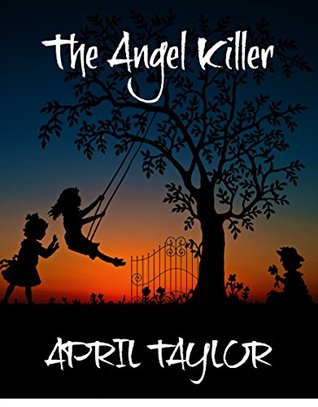 Wow, what an awesome read! I was not expecting this story when I read the blurb, or when I began to read the book, but it was a great surprise. I loved this story. The story is well written and the characters jump off the pages into your mind and make you feel as if you are working with them to find the killer.
I was not expecting a love story to be intertwined in this story, but there is and it draws so much more out of the story in my opinion. Terri and Deryn are a great team and their attraction to each other draws so much more out of them to help with figuring out who the killer is. I found myself silently yelling at Harry, Deryn, Terri, and the others to figure out where the danger was coming from and get it to stop.
If you like suspense stories that keep you wondering throughout the book who the bad guy, or girl is, this is the book to pick up and read. I read this within a day and hated to put it down to do anything. I was shocked to find out who the killer was.
Great job on this story April. I loved it and give it 5 stars. I look forward to reading more of your work.
Deryn Steele has an unwanted psychic gift leftover from a near-death experience. He can read people just by touching them. His friend, DCI Harry Curzon pulls him into the hunt for the killer of blonde, blue-eyed 12-year-old girls in the Lincolnshire seaside town of Thorpe St David, the Angel Killer..
Deryn meets Terri Fordham, aunt of the latest victim, who has survived an attack. It is a shock when he cannot read Terri, but this feeds his growing feelings for her making him determined to catch the predator. It soon becomes clear, however, that this killer won't stop and is not only still targeting Terri's niece, but also Terri. Can Deryn keep the girl and her aunt safe and unmask the murderer?
Author of The Tudor Enigma series. High Treason in an alternate Tudor universe.