Today's team review is from Jenny R
Jenny has been reading Jennifer Brown's Journey by Angie Langley
Book review by Jenny Reeve
Chic Lit
I liked the sound of this book when I read the introduction.  I had visions of the story being filled with humour, a book that would easily make me giggle and smile throughout.  Well, I was very wrong on that score.  But that is not a bad thing; so don't go jumping to the wrong conclusion here, on the contrary.
The beginning of the book did have me giggling, there are some very funny moments and Jennifer Brown made me think of myself quite often, her reaction to certain circumstances is how I would have reacted. Jennifer's description of certain work colleagues in the office had me curled up!   The character is so good and the author gently took me by the hand and led me into the world of Jennifer Brown, a world that I could easily understand and grab a hold of.  We see the character change as the story unfolds. We witness her grow from a young lady with a carefree life into grown woman with responsibility and substance.  As Jennifer's world moves from one-step to the next, each step becomes bigger than the last.  I found myself wondering if she had chosen the correct path to take. I felt each and ever thought and emotion that Jennifer felt.  This is the response that any good author needs and hopes to achieve.
The final sentence in the book had me gripped. Now I NEED to find out which number Jennifer dialed. Which step she chose to take.  I do hope it is the one I would have taken……..
I recommend wholeheartedly.
Book Description
Five feet one and full of fizz, Jennifer Brown lights up the room. She has a gorgeous partner, a wicked best friend, and a boss who doesn't mind that she's the worst typist on the planet. She's loyal, generous and irredeemably ditzy. Everyone loves Jennifer Brown.But can she learn to love herself? When her world caves in, she needs every ounce of her steely core to step back from the abyss and take charge of her life, reinventing herself first as cook and housekeeper to a saucy sexagenarian, then as manager of a tumbledown country estate with sensitive secrets.Peopled by a battalion of hilarious characters from the caustic, cross-dressing confidant to the besotted ex-boyfriend with a barmy ex-wife, Jennifer Brown's Journey is a heartwarming, thoughtful, often poignant portrait of the trials of life as a thirty-something woman.Jennifer Brown champions the importance of self-belief, and the value of a bucket-sized glass of wine in a tight spot.And, always in the background, there's the quiet man with the warm eyes and the velvet vowels.What on earth is Jennifer Brown going to do about him?
The first in a series of three, Jennifer Brown's Journey is a story of female self-empowerment and the triumph of the human spirit in the face of challenges that many women will recognise. Lighthearted and poignant, the story gives readers a very real sense of a woman, initially rather ditzy, maturing into a redoubtable, self-possessed individual who faces her many challenges with developing aplomb.
About the author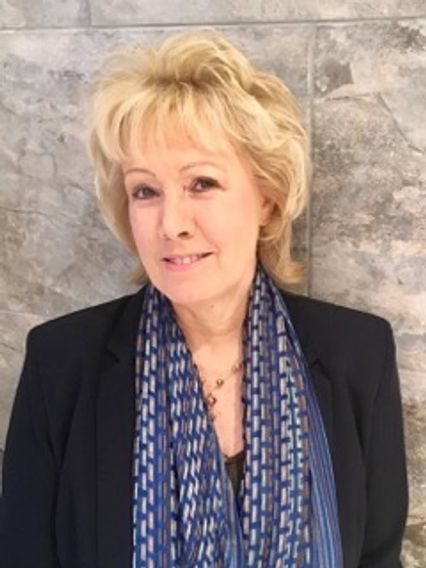 Angie Langley has a background in entertainment and venue management and she's worked with artists in the US, the UK and Europe. She's also a lyricist who collaborates and manages the talented Scottish Composer & Musician, Tish Tindall.
Angie also works as a TV producer with Avant-garde Films where she brings her extensive portfolio of creative expertise to bear behind the camera, creating projects across a range of programming that includes factual, reality, feature drama and drama serial. Jennifer Brown's Journey is her first book, inspired by the highs and lows of a distant past that has given her the strength to tackle each day with a smile.
Angie is fortunate enough to live in a delightful 17th-century thatched cottage on the banks of the river Avon in Wiltshire, which not only provides her with inspiration to write, but also enables her to pursue her other passion, photography.
Goodreads | AmazonUK | AmazonUS | Twitter