Today's team review is from Swati, she blogs here http://Swatirohidas.com
Swati has been reading Aversion by Kenechi Udogu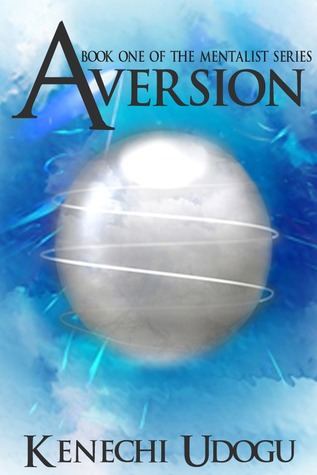 My Review
In Book 1 of Mentalist Series – Aversion, we are introduced to the world of Averters. Averters prevent personal disasters from happening that would alter their subject's fate. They have the power to manipulate and change their subject's thoughts without even getting noticed. And voila, the crisis is averted…
Gemma is an Averter responsible for doing exactly that. She is one of a kind that means she is only known female averter. And stopping Russ Tanner from attending a party is her first aversion.
Simple enough, right?
But it goes wrong, and now she has to fix it. The problem is, she does not know how.
On top of that, nothing actually is what it seems like. By 60% of the book, Gemma along with us get to know that the Averter's world that we knew all along is based on all lies and secrets.  The lies told and secrets kept by Gemma's dad. And then starts our journey to unravel the mystery.
Overall, this was a good book. This book has a really fresh vibe. A quick and fast paced story that makes you keep on reading. That's what I am going to do, continue with the next book in this series…
Book description
For Gemma Green's first time, things should have been straightforward. Find your subject, hold their gaze and push a thought into their head to save them from future disaster – Aversion complete. A pretty simple process given that the subject was to have no recollection of the experience. But Russ Tanner doesn't seem to want to forget. In fact the more she tries to avoid him, the more he pushes to get to know her. Gemma knows she has a problem but is she facing the side effects of a failed Aversion or has the school's tennis champ really fallen for her?
YA Paranormal Romance novella.
About the author
Kenechi lives in London and enjoys writing fantasy/paranormal fiction and short stories (some of which she posts on her blog). She also hates the cold and hopes to one day figure out how to hibernate in winter.
Goodreads | AmazonUK | AmazonUS | Twitter