Kindness Challenge Week #1 Self-Love
What is self-love?
Definition: A regard for one's own well-being and happiness.
My own challenge is to become more aware of each of the challenge weekly topics and how I find them in my own life.
Looking deeper into self-love, I decided to read a couple of articles on self-love.
I chose this article from Psychology Today written by Deborah Khoshaba Psy.D. In it she describes self-love as the following:
"Self-love is a state of appreciation for oneself that grows from actions that support our physical, psychological and spiritual growth."
In the full article there is also a 7 step guide to improving self-love.
The second article I read was 30 ways to practice self-love and be good to yourself this post from LifeHack.org had lots of ideas which appealed to me, reminding me about my passion in life (books and reading) and how to make time to appreciate the good things in my life.
Niki set the following for us participants:
Self-Love Exercise-
The exercise for this week is to take note of all of the ways we think we have to earn or prove our love to ourselves. If you have a hard time, you might try to notice the times you find yourself feeling like you're not good enough. After you've taken a couple of days to observe and take notes, I encourage you to come up with your own personal mantra or affirmation. Whenever you find yourself falling into the habit of thinking you aren't good enough or deserving of self-love, repeat your mantra to yourself. Some of you might want to write it down and put it on your mirror or screen saver.
The articles and the challenge encouraged me to do the following this week:
I begin with a spring clean of my house, removing mess and clutter helped to calm my mind.
I lit a scented candle to clear the air of cloying mustiness and lift the atmosphere in the house. The candle is in a glass which has "This Home Is Blessed With Happiness" written on the side, which I made time to read and to think about.
I thought about things I was grateful for:
I recently won a Waterstones book voucher and the contributor added a copy of his favourite book which was an ideal gift for me. The young man showed he had truly thought about the gift as a thank you for help I'd recently given him with a university project.
Next was a personal challenge I've been working on for several weeks. I want to become fitter for our Canadian adventure holiday in July. I have been increasing my exercising and changing my diet. I am impatient and want insta-results, but I've had to work hard. Recently I have noticed an improvement in my body shape and now it makes me smile and I appreciate the body I have.
I took out my book Power Words by Sharon Anne Klingler and re-read some of my favourite passages, then on a pretty postcard I wrote some power words for my week of self-love. I said these and thought about them as much as I could during the week.
Whilst reading a different book I found more guidance; the characters in this book were having a conversation and I picked out the following points to think about during my week of self-love:
First of all two questions- "Are you worthy of receiving a gift? Are you worthy of forgiving yourself?"
Then advice – "Love the personal space around you and learn to truly love yourself."
Found in an ARC of Destiny by India R Adams (a book with an apt title for this challenge)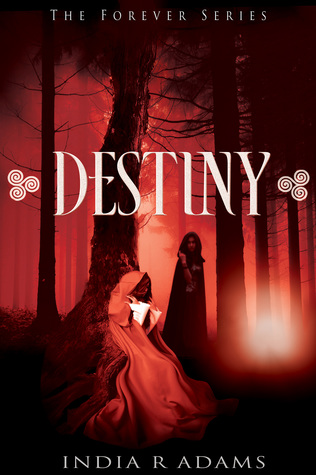 The challenge is run by Niki Meadows check out her blog here