Today's team review is form Terry, she blogs at http://terrytylerbookreviews.blogspot.co.uk/
Terry chose to read and review The Sickness by Dylan Morgan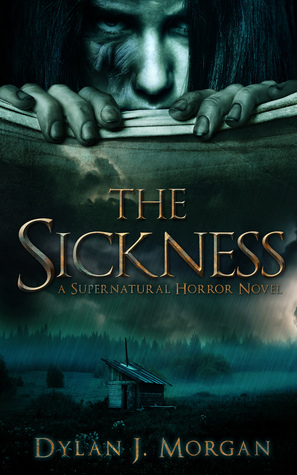 The Sickness by Dylan Morgan
4 out of 5 stars
Reviewed by me as part of Rosie Amber's Book Review Team
First of all I have to say what a terrific cover this book has!
James Harris is a divorced, part time dad, living on a run down London estate. He has a warm, close relationship with his wayward, punky daughter, Ruth – which goes a long way to make up for the horror of his childhood and the breakdown of his marriage. But something's happening in the isolated village of Nash, where he grew up, and a phone call from his sister moves him to return….
Dylan Morgan is so adept at writing the underlying sinister atmosphere of the one horse town or small, 'Straw Dogs' type village – he did the American version in his excellent 'Flesh', which I read earlier this year. Travelling through Nash, I felt the silence, the claustrophobia, the despair, from the depressing mood of the sparsely populated pub, to the darkness of his former family home; there almost seems to be a sepia tone over the whole book
This book is subtly rather than in-your-face creepy, at least at first, and the story unfolds at a steady pace, the supernatural element and details about James's dreadful childhood being released gradually, building up to an explosive end; this is a writer who totally 'gets' suspense. The characters are so well drawn, even the minor ones, particularly Ruth's creepy stepfather. I loved Ruth, she's a great kid, tough and ballsy but with a sometimes most mature outlook, and James is very likable, too.
Definitely recommended for all lovers of supernatural horror.
Find a copy here form Amazon.co.uk or Amazon.com