How often do you read a book and it makes you think more about one of the book subjects or storylines and it has your brain cells all fired up with questions and curiosity?
This EXTRA thinking will be the subject of my COFFEE BREAK posts.
Today I'm starting with NORSE MYTHOLOGY, to me it's a lesser known system of Gods and Tales than say the Greeks or the Egyptians.
I get frustrated with cross-word clues asking for answers about Norse Mythology and I don't know the answers, I know a few names, but am intrigued to know more. So at the moment I'm enjoying reading a YA series by EDNAH WALTERS which revolves around Norse Mythology.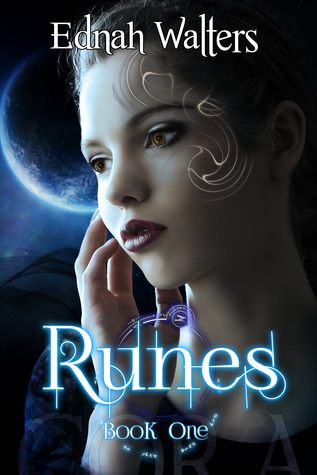 Runes was book #1 and a FREE book I found via the #FridayFiveChallenge. It was full of a Land Of Mist, Loki and his daughter Hel, Odin and the Wisdom tree, Asgard , Valkyrie and Norns.
Immortals was book 2# it continued telling us about the Valkyrie, immortals and a very rare Völur.
 Book #2.5 in the Runes series is a cross-over with #1Grimnirs. The book is titled Grimnirs . Echo is a Grim reaper or a collector of Souls, taking the evil, weak and sick to Hel. Absolutely fell in love with Echo's character.
The forth book in the series which I've read is 3# The Seeress, this book introduces the reader to witches and Seidr magic.
So what is Norse mythology?
It comes from the people of Scandinavia and northern Germanic regions. The people used runes and the runic alphabet. The Norse had nine worlds around the cosmic tree they called Yggdrasil. The tales said that the world would be rebuilt after a giant battle known as Ragnarök. We've all heard of Odin and Thor (Thor's famous hammer), there were many more gods and Goddesses. My line of thinking continued, I remember the links that Richard Wagner's Opera  The Ring Of The Nibelung also has, The Rhinegold being the first of four operas in this group.
My research has fallen in line with the storylines from Ednah's books which make them all the more enjoyable. I shall continue to read the series.
What book have you recently read which intrigued you to find out more?