Today's team review comes from Cathy, she blogs at http://betweenthelinesbookblog.wordpress.com
Cathy chose to read and review The Undertaker's Son by Bev Spicer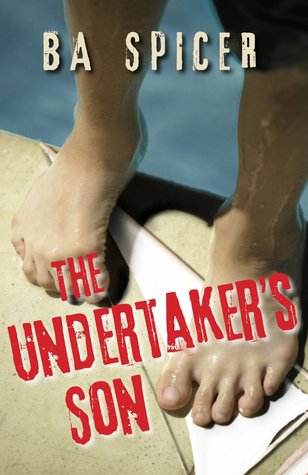 The story opens with Claude Cousteau reliving a time in his childhood when he was helping his father, who was an undertaker, to dress and prepare bodies for viewing. An unhealthy obsession began to take hold of Claude and he had to satisfy his macabre desire to know how it would feel when a person's life force was extinguished by his hand.
Claude is a man who doesn't feel the need for friends or relationships and lives a solitary life. The only person who has had an impact on his life is Felix Dumas, the son of his father's friend. Felix had been kind to the young Claude, and Claude holds Felix in high regard.  Now a prominent lawyer, Felix is not above shady dealings but regardless, Claude makes it his business to 'help' Felix whenever he can.
Claude is a complex and chilling character, more so because he's so focused on safeguarding, as he sees it, the person he's fixated with, whether or not that person wants Claude's help.
Martha Burton, a British divorcee, has lived in France for almost two years, in the picturesque village of St. Martin-le-Vieux, teaching English. Dissatisfied in her relationship with Michel, and because of her work, she begins to make more friends in the local community. Looking for a special tree for her garden brings her into contact with Guy Roche and his wife, Angeline, which in turn leads to more characters being introduced.
I like the distinctive 'Frenchness' of the village, the sense of community, and the convoluted and unexpected way people's lives can overlap. It was intriguing and I enjoyed the first and last parts of the book, wondering where the story would take me, but for some reason I kept losing concentration and connection with the characters during the middle section. I think perhaps it felt a little slow and didn't completely work for me. The concluding scenes, however, bring everything to a disturbingly believable conclusion.
Find a copy here from Amazon.co.uk or Amazon.com