Welcome to my Friday Five Challenge
Get yourself a cuppa and give yourself 5 minutes.
In today's online shopping age, readers often base their buying decisions from small postage stamp size book covers (Thumb-nails), a quick glance at the book description and the review. How much time do they really spend making that buying decision?
AUTHORS – You often only have seconds to get a reader to buy your book, is your book cover and book bio up to it?
My Friday Five Challenge is this….. IN ONLY FIVE MINUTES….
1) Go to any online book supplier,
2) Randomly choose a category,
3) Speed through the book covers, choose one which has instantly appealed to your eye,
4) Read the book Bio/ Description for this book,
5) If there are reviews, check out a couple,
6) Make an instant decision, would you BUY or PASS?
(then write a little analysis about your decision)
This week I was inspired by the urge to read a book with Norse mythology.
I spent nearly all my 5 minutes going back a forth, exciting books covers led to book descriptions I didn't like, or few reviews or high prices. I was being picky. In my last few seconds I chose this….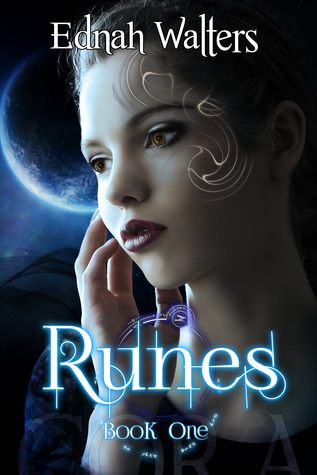 Find a copy here on Amazon.co.uk or Amazon.com
Book description
Seventeen-year-old Raine Cooper has enough on her plate dealing with her father's disappearance, her mother's erratic behavior and the possibility of her boyfriend relocating. The last thing she needs is Torin St. James—a mysterious new neighbor with a wicked smile and uncanny way of reading her.
Raine is drawn to Torin's dark sexiness against her better judgment, until he saves her life with weird marks and she realizes he is different. But by healing her, Torin changes something inside Raine. Now she can't stop thinking about him. Half the time, she's not sure whether to fall into his arms or run.
Scared, she sets out to find out what Torin is. But the closer she gets to the truth the more she uncovers something sinister about him. What Torin is goes back to an ancient mythology and Raine is somehow part of it. Not only is she and her friends in danger, she must choose a side, but the wrong choice will cost Raine her life.
Number of reviews; 58 on Amazon.co.uk and 561 on Amazon.com
Number of pages 245
Price; FREE on kindle
Would I BUY or PASS?……BUY.
Analysis
In the end rather than find a satisfactory book about true Norse Mythology, I have a YA fantasy around the Norse Mythology. The book cover is enchanting, a mystical girl with wispy light catching swirls on her skin, the book title has a blue/white mystical/spiritual feel. From the book description you know it's going to be YA fantasy and it looks like it will follow a well trodden path of successful YA storyline. This is book 1 of a series and like many YA series, book one is FREE to grab the young enthusiastic audience who are hungry for this escapism. ( I like to too and I'm no longer in the YA age range!)
58 reviews is impressive in this popular book market, 50 of them on Amazon .co.uk are 4 or 5* and on Amazon.com 561 is VERY impressive 89% are 4 or 5*. To top it all this book is FREE on kindle, so that is a big dose of persuasion to BUY this book. I'm sure the price gets many others to buy too, as long as they find the time to read and review, rather than letting the book sit and fester on their kindle.
Out of curiosity I checked out the other books in the series. Top end prices for my kindle purchasing, but doesn't look to stop shoppers on the  Amazon.com market place.
Book 2
Amazon UK 35 reviews Price £2.47, Amazon US 303 price $3.89, no. pages 343
Book 3
Amazon UK 23 reviews Price £2.49 Amazon US 236, Prices $3.89 no. pages 286
Book 4
Amazon.UK 22 reviews Price £2.49 Amazon US 207, Price $3.89 no. pages 315
Book 5
Amazon UK 16 Amazon Price £2.49 Amazon US 143, Price $3.89 no. pages 249
Book 6
Amazon UK 17 reviews Price £2.49  Amazon US 119 Price $3.89 no. pages 362
I must add, in my search I found a box set of 14 full length fantasy novels about all sorts of mythology for FREE, but I really didn't think I would ever read that many, plus I was put off by one review which said that many were book 1's of a series and they left you on cliff hangers, so that was a PASS. I think a Wednesday Wing post discussion on the money, effort and marketing needed to pull off a great series is needed soon.
Links to other #FridayFiveChallengers
Cathy looked for a Summer read – https://betweenthelinesbookblog.wordpress.com/2015/07/24/friday-five-challenge-4/
Terry Chose a Norwegian set book – http://terrytyler59.blogspot.co.uk/2015/07/would-you-buy-or-pass-9.html
Shelley chose Chic-lit with an Italian theme – http://shelleywilsonauthor.com/2015/07/24/buy-or-pass-will-chicklit-provide-a-fridayfivechallenge-winner/
Alison is looking for some sunshine in the rain –  https://alisonwilliamswriting.wordpress.com/2015/07/24/friday-five-challenge-sunshine-state-by-rosemary-whittaker-fridayfivechallenge-rosieamber1/
Luccia chose a book in the "Customer Favourites" section – http://lucciagray.com/2015/07/24/buy-or-pass-fridayfivechallenge-the-invention-of-wings/