Today we have a book review from team member Karen, she blogs at https://mytrainofthoughtson.wordpress.com/
Karen chose to read and review Fallen On Good Times by Rewan Tremethick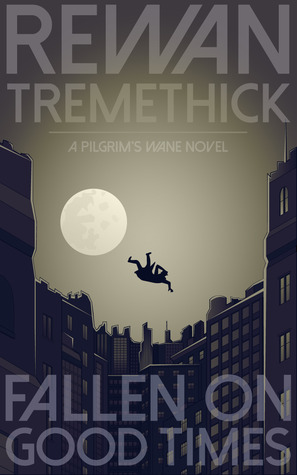 My Opinion
This book introduces you to paranormal detective Laslo Kane and his cases in the 1920s; prohibition being in full bloom.
With Fallen on Good Times, Rewan Tremethick has created an unconventional combination of a paranormal crime series with a humorous touch in the 1920s. Fallen on Good Times is the promising start of a series. You can't help getting to like Laslo more and more as the story develops. He is quite a character, he made me shake my head, hold my breath, urge him on – you can see I was drawn into the story. It is a fast and entertaining read. This is for you if you like paranormal crime and a character you don't easily forget.
Laslo Kane is addictive!
Recommended.
Find a copy here from Amazon.co.uk or Amazon.com