Today we have a review from team member Karen, she blogs at https://mytrainofthoughtson.wordpress.com/
Karen chose to read and review Bells On Her Toes by Diana J Febry.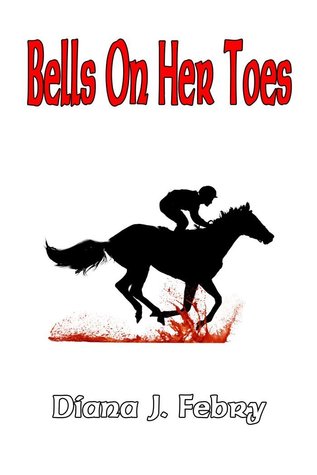 The book introduces you to DCI Peter Hatherall and DI Fiona Williams. They are called to Elmsgrove Farm where human remains are discovered after a suspicious barn fire.
With Bells On Her Toes, Diana J. Febry has created an intriguing story of a relatively easy seeming case that is just the beginning of a strange series of events. Bells On Her Toes is a very gripping read with lovingly elaborated characters; I learned a lot about the characters, more details than usual – yet not too many details. Diana J. Febry gives the reader time to get acquainted with the characters and the case and it gets more and more thrilling as the story proceeds. I was drawn into the story right away, was really close to Peter, Fiona and all events. Bells On Her Toes is a great British mystery. You will enjoy it even if you usually prefer fast-paced reads.
This a book to read again. Highly recommended.
Find a copy here from Amazon.co.uk or Amazon.com