Today we have a review from team member Vanessa, she blogs at http://www.vanessawesterwriter.blogspot.com
Vanessa chose to read and review Bells On Her Toes by Diana Febry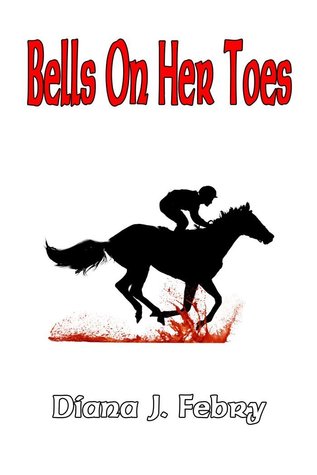 "I have to start with the positives. This detective murder mystery had a lot of twists and I did not see the ending coming.
However, I have to admit that the range of characters and interview situations took me out of the story a lot and it wasn't until I was about half way that it picked up the pace and I had to finish it to find out what was going to happen.
Having read a lot of Agatha Christie novels in my time, I think the problem was that I did not really like either of the main characters. They had too much emotional baggage which detracted from the mystery at hand. Both Poirot and Mrs Marple had solid characters that compel you to believe they will come up with the goods against the odds. The big reveal in Christie novels is always full of surprise.
In the case of "Bells on Her Toes" the finale fizzled out, and the tying up of loose ends did not add much to the story. I think that the removal of some characters would tighten up this plot. A romantic angle will also keep it more exciting. The romantic side of things was pretty depressing… unhappy marriage, woes of parenthood (I can relate to this one), and unfulfilled relationships.
Even so, worth a read if you enjoy detective mysteries.
I obtained it for free for an honest review via Rosie's Book Review Team. I can only hope this review is helpful in some way."
Rated: 3 stars
Find a copy here form Amazon.co.uk or Amazon.com