Today's book review comes from Karen, she blogs at http://mytrainofthoughtson.wordpress.com/
Karen chose to read and review Abduction: An Angel Over Rimini by Patrick Brigham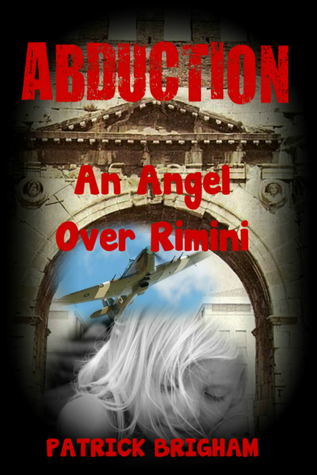 My Opinion
The book introduces you to Michael Lambert, a fifty-something English Chief Inspector working for Europol. His first case with Europol is tricky: Two years before, Penelope Scratchford has been abducted from a camp-site near Rimini. The Italian State Police soon believes in the parents' guilt, and stops searching. Europol is not convinced and send their new DCI Michael Lambert to Italy – to find clues and at least closure. I will not tell you more about the story than shown in the Goodreads plot description. This would spoil the fun of reading this book yourself.
With Abduction – An Angel Over Rimini, Patrick Brigham has created a compelling story of a Europol DCI utilising his long-time Reading experience to solve a crime, and uncover neglect in local police procedures. Abduction – An Angel Over Rimini is an entertaining, gripping, and also astonishing Europol procedural read, making you want to read more. I was drawn into the story right away. I felt close to Michael Lambert and his way of analysing and detecting. All relevant characters became pretty real. Abduction – An Angel Over Rimini is a good read for mystery fans, readers who like surprises, and apparent coincidences.
This is a book to read again.
Find a copy here from Amazon.co.uk or Amazon.com