Today's review comes from Book Review Challenger Alison. She blogs at http://alisonwilliamswriting.wordpress.com/
Alison chose to read "The Hollow Heart" by Adrienne Vaughan.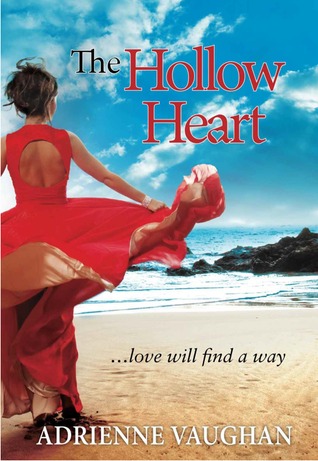 Here is Alison's review.
Marianne Coltrane is an award-winning journalist with tragedy in her past but a seemingly glittering future ahead. She meets dependable MP George at an awards ceremony and life seems settled and happy. However, some twists and turns throw Marianne's life into turmoil and she eventually travels to a small Irish island hoping to find some peace. Here she meets some wonderful characters and makes some wonderful friends. She also falls for a gorgeous film star – also trying to find some peace in Innishmahon. But things never go smoothly for Marianne, and circumstances soon have her in turmoil again as she strives to make the right decisions to ensure a happy future.
Adrienne Vaughan paints a charming picture of the locals and the life of Innishmahon, and gives us a strong, feisty and likeable character in Marianne. I found myself cheering her on, and hoping that she would eventually find happiness. There were also some really interesting sub-plots that added to the joy and the tragedy of this well-written and thoroughly enjoyable novel.
I did find the islanders perhaps a little too good to be true at times – and I wondered about the speed at which Marianne and Oonagh became such close friends. The sub-plot concerning Oonagh was particularly well written and sympathetic – however, because I liked Oonagh so much, I would have liked this to have been developed further.
On the whole though, this is a great read, perfect for a relaxing Sunday afternoon or to take with you to the beach this summer. I recommend 'The Hollow Heart' and will definitely be reading the follow-up, 'A Change of Heart.'
4.5 out of 5 stars
Find a copy here from Amazon.co.uk or Amazon.com